Most people don't know how to protect their websites and most people don't even think about securing their WordPress websites. If you are one among them, you are in danger.
There is a good reason to be concerned about the security of your site. According to reports, there are over 90,000 hacking attempts on WordPress sites every minute.
WordPress site security in 2023 is not being taken lightly. WordPress can be hacked at any time.
Hackers do not attack all WordPress sites, only vulnerable WordPress sites that can be easily attacked by hackers. If your WordPress site is properly protected, it is difficult for hackers to find a small security hole that allows them to access your server and hack your WordPress site.
Hence, you should take precautionary measures by implementing these WordPress 2023 security tips to keep your WordPress site safe from various security vulnerabilities on WordPress.
Also read:
Top 10 Digital Marketing courses in bangalore offering training with 100% placements.
Our Course on Advanced Digital Marketing
What will happen if your WordPress site gets hacked?
A hacked WordPress site can seriously damage your business reputation and revenue. Hackers can steal user information and passwords, install malware, and even distribute malware to your users.
In bad conditions, you may have to pay the hacker to get back to your site.
In March 2016, Google reported that more than 50 million website users were warned that the websites they visited could contain malware or steal information.
Since you are dealing with a company, you need to pay special attention to WordPress security, and you should also avoid website designing mistakes. Just as business owners are responsible for protecting their physical stores, as an online business owner, you are responsible for protecting your business website.
Also read: Digital Marketing Course
Steps to secure your WordPress website in 2023
Make sure WordPress is updated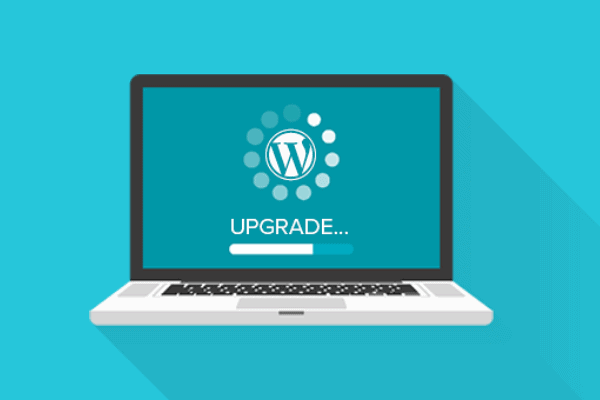 Whenever a security issue is reported, the core WordPress team will work hard to come up with an update that will fix that issue. So, if you are not using the latest version of WordPress, you are running software with vulnerabilities.
Older version websites can expose you to sophisticated attacks. Not only WordPress itself, but also plugins can be exploited by hackers. You need to make sure that all plugins, themes, and WordPress core are always up to date.
Choosing a secure web hosting service provider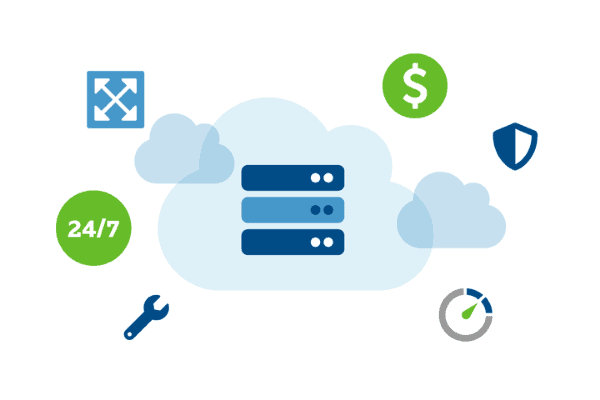 The first step in choosing a hosting company with security features to protect your WordPress site is to invest in hosting company that implements the appropriate security features. This includes support for the Backups (and restoring them), Network Monitoring, Firewalls and DDoS prevention, Antivirus and Malware scanning, Secure FTP, Spam filtering, Internal security, etc.
When choosing a secure virtual host, you need to do some research. Some providers use outdated servers and are poorly maintained, while others don't. It is often difficult to determine which web servers have the required services.
Strong Passwords and User Permissions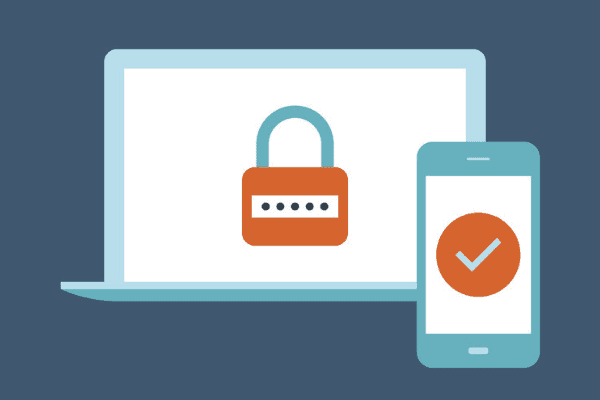 Many newbies do not use strong passwords because they are difficult to remember.
The most common WordPress hackers try to use stolen passwords. You can complicate things by using stronger passwords specific to the website. Not only for the WordPress management area, but also for FTP accounts, databases, WordPress hosting accounts and your custom email address.
Another way to reduce your risk is to deny someone else access to your WordPress admin account unless absolutely necessary. If you have a large team or guest contributors, make sure you understand the roles and characteristics of users on WordPress before adding new accounts and contributors to your WordPress site.
Change the Default "admin" username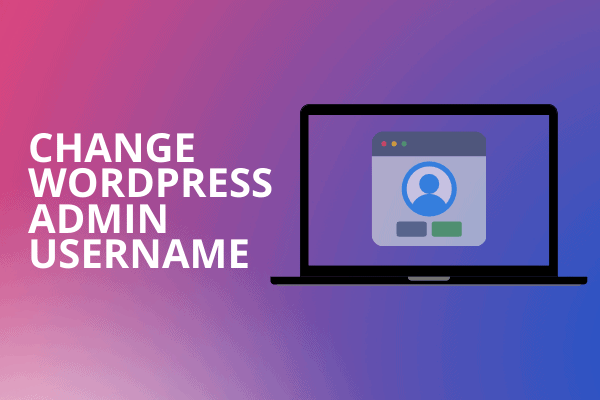 Some one-click WordPress installers still set the default administrator username to "admin". Most users never bother to change this. Therefore, the administrator is usually the username that hackers use first when launching a brute force attack.
Since the username cannot be changed on WordPress by default, there are three ways to change the username: "create a new admin name and delete the old username", use plugin to change your username" or update your PhpMyAdmin username.
Two – Factor Authentication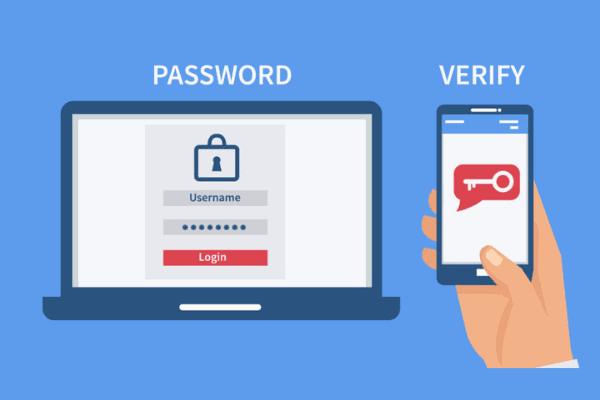 When adding two- factor authentication to your WordPress site, the user will first have to enter a username and password as usual and then provide other information (verify your identity by asking for a unique code sent by SMS, or provide a temporary code in the authentication app) to prove that these are indeed your credentials, including the password.
Limit Login Attempts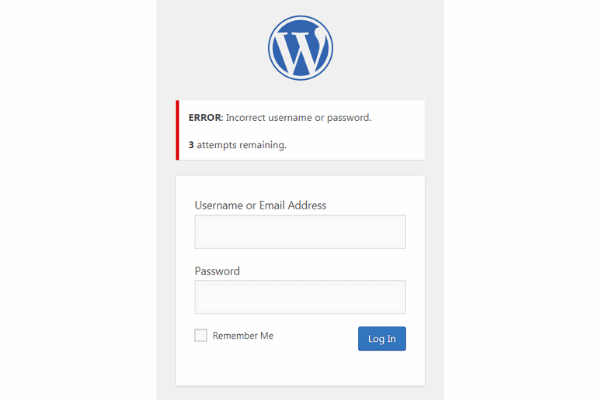 By default, WordPress provides unlimited login attempts for your site. You can try any number of username and password combinations.
The hacker realizes this and uses this location. First, they will compile a database of commonly used usernames and passwords, as well as stolen or acquired data. Then, they program the bot to access the WordPress website and try thousands of usernames and passwords combinations.
Hackers can infiltrate many WordPress sites in this way. This is called brute force attack, because it will attack thousands of websites with login requests within a few minutes.
By limiting the number of login attempts, you can stop hackers and their bots. The user has a limited number of permissions to enter the correct credentials. For example, you can offer three attempts. If the user doesn't provide the correct credentials three times, their account will be locked.
WordPress Security Plugins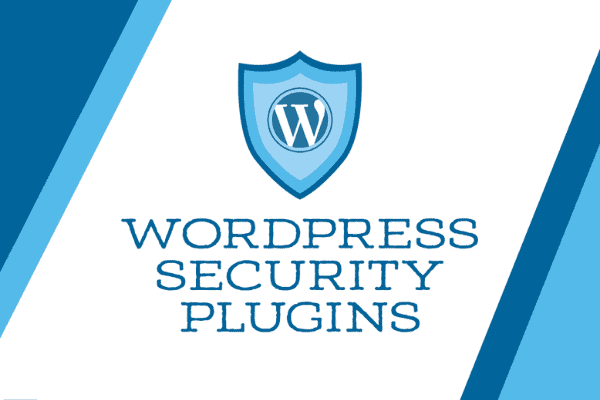 There are many excellent solutions to better protect your WordPress site. Some of them are: Sucuri security, iThemes Security, WordFence Security, WP fail2ban, SecuPress, etc
A very important feature of many security plugins is that they include a checksum utility. This means they will check your WordPress installation and look for changes (via API) in the core files provided by WordPress.org changes or modifications to these files may indicate hacking.
Disable the WordPress File Editor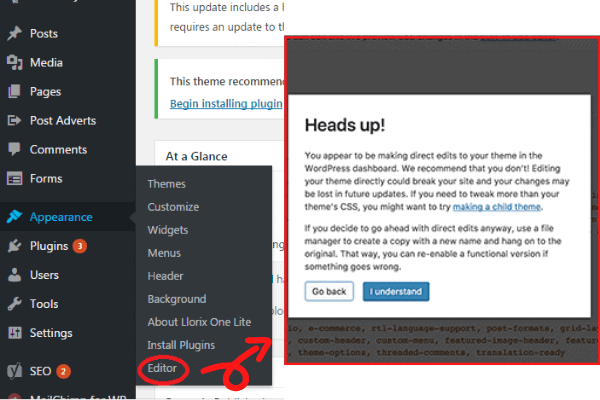 The problem with the WordPress file editor is that users can run PHP code on their site. As long as users can run their own code, this poses a security risk. A gateway through which a full attack can be carried out.
Therefore, if you agree that disabling the file editor is a good idea, you will be happy to know that it is very easy to implement. Just add the following lines of code to your wp-config.php file.
Conclusion
WordPress' security plays a very important role for websites. If you don't secure your WordPress site, the chances are that hackers will attack your site and steal your important data. Keeping your website secure isn't difficult, and the best part is that you can do it without spending a dollar.
As the leading CMS platform, WordPress will continue to be popular with websites in various fields. However, if you don't properly address the security issue, the real value of WordPress will be lost.
There are many ways to improve WordPress security, it is important to take your time and implement some security best practices mentioned above.