Internet users are increasing at a rapid speed on a daily basis. As a result, more and more businesses are competing with one another to establish an online presence. Digital marketing is expanding at an incredible rate that shows no signs of easing in the future. This is causing a growing emphasis on Digital Marketing across all industries and sectors.
also read: 10 best digital marketing courses in Bangalore
Most people choose to purchase online for their desired items or necessities rather than visiting physical stores. As a result, it becomes crucial for businesses to market their goods or services online by creating a presence in digital media.
Today, digital marketing is one of the most exciting and promising careers, with a good career and demand all over the globe. So, it is an ideal time to begin or modify your job in the area of digital marketing in order to be prepared for the future. Electronic City, Bangalore is the city's main IT center, and it is home to many IT workers and marketers. In India, many institutes provide digital marketing courses both offline and online format. Be careful, conduct your research, and then select the best one. Attend the Demo Courses and chat with students who have previously attended the course to understand better.
10 Best Digital Marketing Courses in Electronic City
Digital Monk – #1 Best Digital Marketing Courses in the in Electronic City

Digital Monk is the only digital marketing training institute in Electronic City offering 100% Job Assistance for its students after successful completion of the Course. Digital Monk provides both classroom and online training.
The course is organized into 8 core modules and 12 specialized modules with more than 150+ Hrs of Practical training with 6 Live Capstone Projects. The course is designed for serious people who want to be in the top 1% of digital marketing. The course will equip you to crack all the industry certifications from Google, Hubspot, Microsoft, etc, a total of 15+ Globally recognized Certifications will be cleared by the students. The course is designed to make you a highly paid digital marketing professional.
Digital marketing course in Electronic City with curriculum & modules:
Introduction to Digital Marketing
Website Design
Content Marketing
Search Engine Optimization
Search Engine Marketing
Social Media Marketing
Email Marketing
Web analytics
Digital Marketing Strategy
Specialization Topics: Graphic Design, Youtube marketing, Mobile Marketing, CRO, Influencer Marketing, Growth Hacking, Marketing Automation, Affiliate Marketing, Sales Funnels, [50+ Topics], etc
Course Duration & Fees:
There Course duration is 2.5 Months for Weekdays ( Mon to Friday 2.5 to 3 Hours class) and 4.5 Months for Weekends ( Saturday and Sunday ( 4 to 5 Hours Class). We don't intend to drag the course for 6 months or 9 months, as the students will lose momentum in learning. Mode of training is available in both Classroom and online.
The Course Fee is 60,000 + GST.
Course Faculty:
The Faculties at digital Monk have more than 7+ Years of experience in digital marketing with Facebook and google certified, few of them having their own digital marketing agencies working on 100s of clients projects to working for Top MNC's running campaigns in Crores of Rupees. The trainers cover all the popular digital marketing tools.
Course Highlights:
Industry most Advanced Curriculum
350+ hrs of Practical Training
100% Placement Guarantee
50+ Modules
5+ Industry Experts
Best in Class Learning Management System (where you can access our recorded classes)
Premium Tools worth 140,000/- ( All original Tools with license keys)
15+ Globally recognized Certifications
10 Days No Question Refund Policy
Best in class Infrastructure
Industry Experts who take your classes
Freelancing Opportunities ( Work from home opportunities)
Learn to make money through Affiliate Marketing
Build your own business and eCommerce website.
Course Projects:
Designing a Business Website
Designing a Ecommerce Website
Designing Landing Pages
30 Day Social Media Strategy
Running Paid Google and FB Ads
Doing SEO for a Complete Website
Running Email Campaigns
Lead Generation Campaigns
Course Certifications:
6 Google Ads Certifications
1 Google Analytics Certifications
5 Hubspot Certification
1 Microsoft Bing certification
1 Course Completion Certificate.
Student Reviews:
Contact us:
Email: [email protected]
Phone: +91 8310657401
Institute Address: 3rd Floor, No.944, 16th Main Rd, Kuvempu Nagar, BTM 2nd Stage, Bengaluru, Karnataka 560076
Course Brochure: Download here
360 EduKraft – #2 Best Digital Marketing Courses in the in Electronic City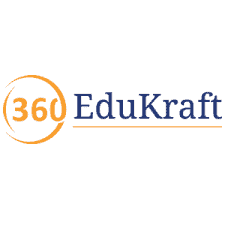 360EduKraft is also a global provider of online and classroom digital marketing training in Electronic City. They help individuals from all industries and professions to acquire new skills and reduce skill gaps to gain knowledge and progress in the global corporate world.
360EduKraft was founded to offer high-value education via innovative and practical methods. It provides a broad range of training, learning, and management services.
360EduKraft is one of the emerging digital training institutions in Electronic City Bangalore, offering the top Digital Marketing Training Courses. For more than a decade, they have been providing digital marketing courses. Their Digital Marketing training certification is awarded upon completion of the course and hands-on training in real-time projects. They're looking for individuals who can develop and improve, who think about advancing with shifting work and time commands.
Their educational effectiveness extends beyond technical education or preparing you to learn new things.
Besant Technologies – #3 Best Digital Marketing Courses in the in Electronic City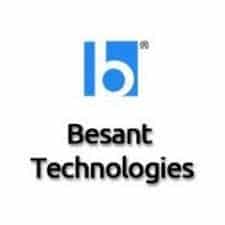 Besant Technologies is one of the industry leaders in digital marketing Training in Electronic City, having taught more than lakh students in the previous ten years. They've constantly wanted to make their course fee affordable and available to the general public. They offer intermediate digital marketing, advanced digital marketing, and other courses in the IT and Digital Marketing industries.
Digital Marketing 360 – #4 Best Digital Marketing Courses in the in Electronic City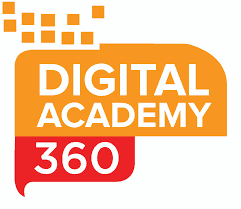 Digital Marketing 360 is also one of the most reputed Digital Marketing Training Institutes in Electronic City. This institution has a team of seasoned Digital Marketing academic staff who provide training following industry norms. With an emphasis on complete Digital Marketing Training aspects, they educate on 360-degree digital marketing to assist an individual in finding the ideal strategies for promoting a product or service online. They even provide an exam at the end of each module! So, the students will have a comprehensive understanding of the topic. All modules have a different trainer, and they are always courteous and eager to answer any questions.Class times are quite flexible, and the fee is both reasonable and worthwhile.
Digital Kora – #5 Best Digital Marketing Courses in the in Electronic City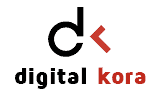 Digital Kora Electronic City in Bangalore is a market leader in Digital Marketing Training Institutes in Electronic City. They have been offering training since 2013 and provide weekday, weekend, and online classes. It is operated and managed by experienced individuals who head a team of educators and trainers with subject knowledge. This school provides training in the topic of one's choosing via various courses. They have relationships with several firms and provide 100% placement assistance.
Digital Ippo – #6 Best Digital Marketing Courses in the in Electronic City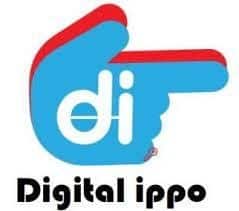 Digital Ippo aims to deliver the best digital marketing course in Electronic City while also giving job opportunities to its students. They also have experienced trainers who have vast practical knowledge of working on live projects.
After training, there will be a typical 1-hour session and 3 hours of training. They provide training depending on the requirements of the students via online and offline sessions.
Manipal Prolearn – #7 Best Digital Marketing Courses in the in Electronic City

It is managed and run by experienced individuals who manage a team of teachers and trainers with subject expertise. This institution provides training in the field of one's choice via various courses. These simple courses are aimed mainly at students, professionals, and IT experts who want to expand their knowledge and advance their careers. It is undoubtedly one of the best training institutes in Bangalore's Electronic City. Manipal Prolearn in Electronic City provides short-term courses as well as certificate programs.
ExcelR – #8 Best Digital Marketing Courses in the in Electronic City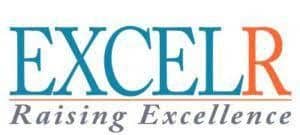 ExcelR is a well-known institute for Digital Marketing Training in Electronic City. The course will be conducted by skilled and experienced trainers who are regarded as some of the best in the industry, resulting in an incomparable learning experience. The course is packed with various hands-on activities on each topic covered in the program. Along with the training, they provide you with a one-year subscription to e-learning, ten worldwide certifications, including Google, Facebook, YouTube, and placement support. Many of the previous participants are now working as digital marketing specialists for various firms.
ACTE – #9 Best Digital Marketing Courses in the in Electronic City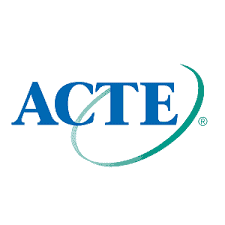 ACTE is also the best digital marketing training institute in the electronic city. They provide certification in Digital Marketing courses, developed and approved by digital marketing industry experts. They deliver courses primarily designed to cover all aspects of digital marketing. The curriculum is the most commonly practiced course in digital marketing. The certification is recognized internationally in the digital world. Students will master the fundamentals of digital marketing, such as Search, Social Platforms, Adwords, Email Campaigns, Analytics, Mobile, Marketing & Planning, and other topics. Acte Certification is recognized by all major global corporations worldwide. After completing the academic and practical courses, they provide freshers and corporate trainees.
Acte's accreditation is recognized internationally. It boosts the value of your CV. With the help of this certification, you may well get prominent employment positions in the world's major MNCs.
EMexo Technologies – #10 Best Digital Marketing Courses in the in Electronic City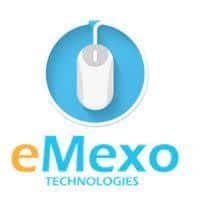 EMexo Technologies is also one of the top digital marketing institutes in Electronic City.
This institution provides practical and hands-on training for all topics. Their trainers possess experience in the industry and live project expertise in the cutting-edge technology they teach. They exclusively hire the best Digital Marketing industry professionals as trainers. The training method is entirely practical and hands-on. You learn a subject and then practice it with the trainer right away. They also provide you training with assignments on every topic that you can practice at home. If you have any questions about the topic, you can clear them up with the trainer on the next day.
Conclusion:
It is the age of skills, not degrees. The more you learn, the more prospects for progress in your career you will have.
If you are unsure about which career to choose or want or need a change and want to have a flexible job, digital marketing is the appropriate option if you want to choose a safe course to pursue. There is an increasing need for experts in this industry, and many businesses are looking for digital marketing professionals. Whether it's a career, a freelancing job, or even consulting, there are plenty of options in this field, and the need isn't going away anytime soon.
The courses mentioned above are from top digital marketing training providers in Electronic City, and they will help you grow in your career.