The digital marketing business is growing in India. With developing technology and innovation, most businesses are shifting their business approaches online and strengthening and focusing their marketing efforts on digital strategies to capture a large number of potential customers and create a profitable online marketplace.
There are several digital marketing courses fully accessible for students, which help them learn and gain knowledge about the different digital marketing sectors. It allows students to gain essential insights regarding changing digital marketing trends and significantly influences their careers.
It is one of the thriving businesses with rich incentives, which has increased the need for digital marketing courses globally.
Thane has become one of the emerging education hubs near Mumbai. Thane is also known as the city of lakes; it features a variety of options for reputable schools, universities, and private educational establishments. In Thane, several institutions provide digital marketing courses. However, before enrolling in any institute, you should do research and select the best available institute that can offer you real exposure to live projects and placement support at a reasonable price.
The initial step toward being a digital marketer is to check into some interesting courses and certifications offered by institutes that provide the top coaching services.
Several businesses in Mumbai are progressively attempting to market their products online. As a result, there is a high need for well-trained digital marketing specialists. Today in this article, we will discuss digital marketing courses in Thane.
10 Best digital marketing courses in Thane
Digital Monk

Digital Monk in Thane is the only digital marketing training institute offering 100% Job Assistance for its students after successful completion of the Course. Digital Monk provides both classroom and online training.
The course is organized into 8 core modules and 12 specialized modules with more than 150+ Hrs of Practical training with 6 Live Capstone Projects. The course is designed for serious people who want to be in the top 1% of digital marketing. The course will equip you to crack all the industry certifications from Google, Hubspot, Microsoft, etc, a total of 15+ Globally recognized Certifications will be cleared by the students. The course is designed to make you a highly paid digital marketing professional.
Digital marketing course curicullum & modules:
Introduction to Digital Marketing
Website Design
Content Marketing
Search Engine Optimization
Search Engine Marketing
Social Media Marketing
Email Marketing
Web analytics
Digital Marketing Strategy
Specialization Topics: Graphic Design, Youtube marketing, Mobile Marketing, CRO, Influencer Marketing, Growth Hacking, Marketing Automation, Affiliate Marketing, Sales Funnels, [50+ Topics], etc
Course Duration & Fees:
There Course duration is 2.5 Months for Weekdays ( Mon to Friday 2.5 to 3 Hours class) and 4.5 Months for Weekends ( Saturday and Sunday ( 4 to 5 Hours Class). We don't intend to drag the course for 6 months or 9 months, as the students will lose momentum in learning. Mode of training is available in both Classroom and online.
The Course Fee is 60,000 + GST.
Course Faculty:
The Faculties at digital Monk have more than 7+ Years of experience in digital marketing with Facebook and google certified, few of them having their own digital marketing agencies working on 100s of clients projects to working for Top MNC's running campaigns in Crores of Rupees. The trainers cover all the popular digital marketing tools.
Course Highlights:
Industry most Advanced Curriculum
350+ hrs of Practical Training
100% Placement Guarantee
50+ Modules
5+ Industry Experts
Best in Class Learning Management System (where you can access our recorded classes)
Premium Tools worth 140,000/- ( All original Tools with license keys)
15+ Globally recognized Certifications
10 Days No Question Refund Policy
Best in class Infrastructure
Industry Experts who take your classes
Freelancing Opportunities ( Work from home opportunities)
Learn to make money through Affiliate Marketing
Build your own business and eCommerce website.
Course Projects:
Designing a Business Website
Designing a Ecommerce Website
Designing Landing Pages
30 Day Social Media Strategy
Running Paid Google and FB Ads
Doing SEO for a Complete Website
Running Email Campaigns
Lead Generation Campaigns
Course Certifications:
6 Google Ads Certifications
1 Google Analytics Certifications
5 Hubspot Certification
1 Microsoft Bing certification
1 Course Completion Certificate.
Student Reviews:
Contact us:
Email: [email protected]
Phone: +91 8310657401
Institute Address: 3rd Floor, No.944, 16th Main Rd, Kuvempu Nagar, BTM 2nd Stage, Bengaluru, Karnataka 560076
Course Brochure: Download here
Freelancers Academy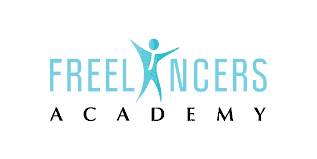 Freelancers Academy is one of the most successful Digital Marketing training institutes in Thane with certification and placement support. It is near Thane railway station and Bhanushali Hospital. They have an in-house Digital Marketing Agency that educates students professionally to become a certified Digital marketer and therefore offers the best digital marketing courses in Thane. Each student will be in charge of real-time campaigning. They also help with Google Adwords certification. Other than Thane, they also have branches in Andheri and Vashi in Navi Mumbai. Industry experts teach the full digital marketing course, and their course content is revised regularly. In their Thane center, they provide Digital Marketing training both throughout the week and on weekends. They have trained over 1000 students.
Course Duration: 2 months
Course Fee: 34,500 INR
Course curriculum & modules
Introduction to Digital Marketing
SEO
SEM
WordPress
Social Media Marketing
Display advertising
Google Analytics
Content Marketing
Email Marketing
Mobile Marketing
Contact Details
Address: 101, Shreejee Ashish Society, Lohar Ali Road, Next to Bhanushali Hospital, Thane West, Maharashtra, 400601
Website: https://freelancersacademy.com/
E-mail: [email protected]
Phone Number: 9082006765 / 9819607019
Digital Marketing School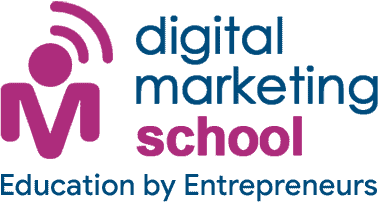 School of Digital Marketing is now one of India's leading and best digital marketing training institutes in Thane. They maintain operations in various Indian cities, including Mumbai, Pune, and Nashik.
In Thane, they offer an advanced digital marketing course. They also offer short-term courses on SEO, social media, search engine marketing, and web design.
Batches are usually available throughout the week and on weekends. Students can also choose from a variety of scheduling options.
Students can also choose from a variety of scheduling options.
Course Duration: 2 months
Course Fees: If you want to know their fee structure, you can contact them using the details provided below.
Course Highlight
Complete Job Assist
80% Practicals
Live Projects
Notes will be offered in both soft copy and hard copy formats.
The course also included training in the Google Certified Professional Certification (GCP).
More than 7000 students are trained and placed by industry experts.
Wi-Fi access, air-conditioned classrooms, and laptop computers are supplied.
Contact Details:
Website:https://www.schoolofdigitalmarketing.co.in/digital-marketing-courses-in-thane/
E Mail: [email protected]
Phone Number: +91-8698606666
Digital Bizware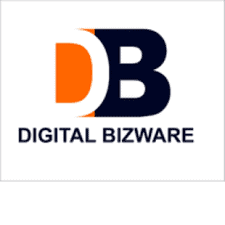 Digital Bizware is a leading Digital Marketing Institute in Thane, Mumbai, offering digital marketing courses. They provide tailored Digital Marketing Training Programs for individuals looking to further their careers and businesses looking to expand their business.
The Digital Marketing Campaigns provided by Digital Bizware are more prominent and efficient in more competitive marketing campaigns.
Course Fee:36000 RS
Course Duration: 2 – 3 months
Course curriculum & modules
Digital Marketing Fundamentals
Blogging in Advance
Google my business
Content Writing
Content Marketing
Image marketing
Smart advertisements / Express ads
Search engine marketing campaigns
Display Campaigns
Video Campaigns
Mobile campaigns
App marketing
Adsense
google-analytics
Html and CSS
Web Design
Youtube
Facebook
Whatsapp for business
Twitter Linked
Instagram
WordPress-CMS
Search Engine Marketing (SEO) (Google, Bing, Yahoo)
Creating a business model
Contact Details:
Address: Office No 204, B-Wing Raj-Darshan Building, 1-A, Dada Patil Marg, Near Ganesh Tower, opp. to Thane Station Platform, Thane West, Thane, Maharashtra 400601
Website: https://www.digitalbizware.com
Phone Number: 8828154879, 088281 54879
Proideators

Proideators is a group of professional experts from IIT, IIM, and industry experts. The goal of Proideators is to act as an intermediary between the current educational system and the changing corporate sector.
The recognized digital marketing course is beneficial for beginners who want to undertake a career in digital marketing, content management, and other fields.
It wants to offer students with many placement opportunities and has a well-crafted course that responds to the digital marketing needs in this field. It is one of Thane's top digital marketing institutions.
Course Duration: 3 months
Course Fee: 28000 INR
Course curriculum & modules
An Overview of Digital Marketing
Google Adwords
On-page SEO
Off-page SEO
Social Media
Email marketing
Ad server displays
Google Analytics
Mobile Marketing
Social Media Analytics
Video Ads
Contact Details:
Address: Mins from Station, Office 207, 2nd Floor, PitruChhaya CHS R.S. Road, Chandani, Near Datta Mandir Behind Ashok Talkies, w 2, Thane, Maharashtra 400601
Phone Number: 8070080999
EMAIL: [email protected]
Tycoon edge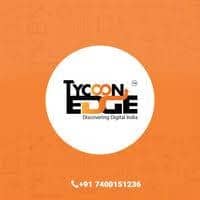 Tycoon edge is one of Thane's top digital marketing training institutes. Tycoon edge's detailed Digital Marketing Courses and Consultancy help students, fresh graduates, teachers, and business professionals explore successful career and business options.
Course Fee: 25.900 INR
Course Duration: 2-3 Months
Course curriculum & modules
Concepts of digital marketing
Courses in digital marketing certification
Diploma programs in digital marketing
Master's degree in digital marketing
Email marketing
Website development
Social media marketing
Contact Details:
Address: Bus Stop, Gajanan Complex, 702 7th Floor, Near Thane Station Cidco, Thane West, Thane, Maharashtra 400602
Email: [email protected]
Phone Number: 7400151236
Website: www.tycoonedge.com
Operating media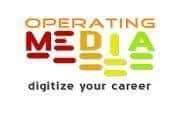 Operating media is one of Thane's best digital marketing training institutions that offers digital marketing courses. Several industry professionals and experienced faculty members teach real-life case studies, situations, and digital marketing applications.
Students learn how to use digital marketing tools, and at the end of the course, students will be able to develop their websites and increase search engine rankings. They also provide advanced certificate courses in digital marketing and are skilled at training the use of technologies such as Google Analytics, Google Search Console, and others.
It is one of the most reputable institutes, having educated over 7500 students and providing 10+ diploma courses, Google certifications, and 100% job support.
Course Duration: 3 Months
Course Fee: 30,000 INR
Course curriculum & modules
Website creation
Digital marketing
Search engine optimization
Email marketing
Website analytics
Google AdSense
Lead/ sales generation
Social media marketing
Reputation management
Contact Details:
Address: Quarter Lane, B-1 Shruti Sagar, Old Police Ln, opposite Bus Depot, Andheri East, Mumbai, Maharashtra 400069
Phone Number: +919326474007
Email: [email protected]
TDMC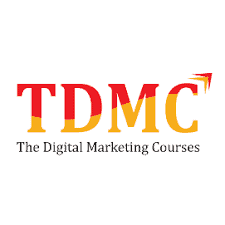 TMDC is a well-known Institute that provides a digital marketing course in Thane focusing on the several essential aspects of the Online Marketing Strategy for beginners wishing to improve their skills and join the digital realm of advertising and marketing. Their courses include in-depth instruction in social media content and interaction and professional search engine marketing. The programs are designed and monitored by recognized industry specialists with extensive expertise in Online Marketing strategy and planning.
Students will achieve certification upon completion of the courses, making them qualified experts. They also provide placement support for significant businesses to support candidates in managing digital campaigns for big-name brands.
Course Duration: 3 to 5 months
Course Fees: If you want to know their fee structure, you can contact them using the details provided below.
Course curriculum & modules
Search Engine Marketing (SEO)
Business Listing
WordPress SEO
E-commerce SEO
Content Marketing
Mobile Marketing
Email Marketing
Affiliate Marketing
Freelancing Prospects
Media Buying And Public Relations
WordPress
Website Design
Contact Details:
Website: www.thedigitalmarketingcourses.com
Email: [email protected]
Phone Number: 9820496495
Compufield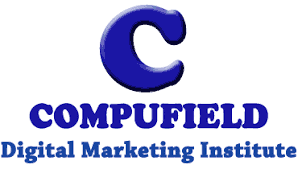 Compufield is one of the leading digital marketing institutions in Thane. They offer flexible and easy digital marketing courses that help to improve one's professional and entrepreneurial expertise. Compufield's courses are designed for beginners who desire to succeed in digital marketing and reach their full potential. They have other locations across the city. They also provide training for students and professionals interested in web design and guide them in achieving their desired career as soon as possible.
The course covers many different aspects of digital marketing and gives students hands-on experience.
Course Duration: 60 Hours
Course Fees: If you want to know their fee structure, you can contact them using the details provided below.
Course curriculum & modules
Digital marketing
SEO
Mobile marketing
Affiliate marketing
Google webmaster tools
Webinar marketing
Email marketing
Whatsapp marketing
Lead generation business
Ecommerce marketing
List building techniques
Course Highlights
Industry placement guidance
21 in-depth modules
7+ Google certified courses
Website: www.compufield.com
Tech library

Tech Library Thane is one of Thane's leading Digital Marketing institutes, providing courses in Digital Marketing courses .
It is one of the top global certification training institutes, having continuously provided world-class training and education since 2010 and has taught over 5000 students globally.
The Tech Library is available in over 40 countries and also has five or more sites in India. They are well-known for both individual and organization business training.
The Tech Library offers live classroom training that provides students with hands-on exposure with all aspects of the Digital Constituents.
They also provide corporate training for businesses and organizations who need to teach their staff in certain fields. Additionally, they offer 15 Certification Training in the training curriculum. Candidates who complete the course will be Google and Facebook, certified professionals.
Course Duration: 3 months
Course Fees: If you want to know their fee structure, you can contact them using the details provided below.
Course curriculum & modules
Fundamental concepts of Digital Marketing
Website Development
Website Development for E-Commerce
SEO
Search Console
Google Adwords
E-commerce
Website Marketing
Social Media Marketing and Optimization
Google Tag Manager
Google Analytics Certification
Remarketing And Retargeting
Influencer Marketing
Graphic Design
Email Marketing Certification
Affiliate Marketing
Mobile Marketing
Online Reputation Management
Contact Details:
Address: Office no 7, 2nd Floor, R. S. Road, Pitru Chhaya CHS Ltd, Near Datta Mandir, Behind Ashok Talkies, Chendani, Thane, Maharashtra – 400601
Phone Number: 76667 93982
Conclusion
The 10 Digital Marketing courses in Thane mentioned above are only a few of the various digital marketing institutes in Thane that provide excellent Digital Marketing courses. Some of these institutions give more information on the inquiry, such as course fees and expanded program details.
The majority of these schools provide comprehensive course curricula as well as hands-on training. Whether you're searching for the top digital marketing courses in Thane or anywhere else in the country, it's always a good idea to do some research about course curriculum, alumni feedback, and ratings to ensure you're enrolling in a course that meets your needs.