Digital marketing has grown in popularity significantly in recent years. In recent years, India has seen a tremendous digital transformation, with the majority of businesses getting online. Digital marketing is one of the highest-paying professional domains in India and throughout the globe. Every business is on the hunt for digital marketers.
This made it essential for individuals to stay interested in learning more about digital marketing.
Mumbai is India's financial capital and home to major businesses
There are a massive amount of digital marketing job opportunities in Mumbai. For individuals seeking for a digital marketing career in Mumbai, the salary package is appealing, and there is a wide range of opportunities. Digital marketing courses in Mumbai provide students with a comprehensive approach to marketing and sales, preparing them for careers in the profession.
If you are searching for training institutes in Mumbai that provide the top digital marketing courses, then look no further. This article only includes the best digital marketing institutes in Mumbai that offer the best digital marketing courses as well as job placement support to its students.
10 Best Digitial Marketing Courses in Mumbai
Digital Monk

Digital Monk in Mumbai is the only digital marketing training institute offering a 100% Job Assistance for its students after successful completion of the Course. Digital Monk provides both classroom and online training.
The course is organized into 8 core modules and 12 specialized modules with more than 150+ Hrs of Practical training with 6 Live Capstone Projects. The course is designed for serious people who want to be in the top 1% of digital marketing. The course will equip you to crack all the industry certifications from Google, Hubspot, Microsoft, etc, a total of 15+ Globally recognized Certifications will be cleared by the students. The course is designed to make you a highly paid digital marketing professional.
Digital marketing course curicullum & modules:
Introduction to Digital Marketing
Website Design
Content Marketing
Search Engine Optimization
Search Engine Marketing
Social Media Marketing
Email Marketing
Web analytics
Digital Marketing Strategy
Specialization Topics: Graphic Design, Youtube marketing, Mobile Marketing, CRO, Influencer Marketing, Growth Hacking, Marketing Automation, Affiliate Marketing, Sales Funnels, [50+ Topics], etc
Course Duration & Fees:
There Course duration is 2.5 Months for Weekdays ( Mon to Friday 2.5 to 3 Hours class) and 4.5 Months for Weekends ( Saturday and Sunday ( 4 to 5 Hours Class). We don't intend to drag the course for 6 months or 9 months, as the students will lose momentum in learning. Mode of training is available in both Classroom and online.
The Course Fee is 60,000 + GST.
Course Faculty:
The Faculties at digital Monk have more than 7+ Years of experience in digital marketing with Facebook and google certified, few of them having their own digital marketing agencies working on 100s of clients projects to working for Top MNC's running campaigns in Crores of Rupees. The trainers cover all the popular digital marketing tools.
Course Highlights:
Industry most Advanced Curriculum
350+ hrs of Practical Training
100% Placement Guarantee
50+ Modules
5+ Industry Experts
Best in Class Learning Management System (where you can access our recorded classes)
Premium Tools worth 140,000/- ( All original Tools with license keys)
15+ Globally recognized Certifications
10 Days No Question Refund Policy
Best in class Infrastructure
Industry Experts who take your classes
Freelancing Opportunities ( Work from home opportunities)
Learn to make money through Affiliate Marketing
Build your own business and eCommerce website.
Course Projects:
Designing a Business Website
Designing a Ecommerce Website
Designing Landing Pages
30 Day Social Media Strategy
Running Paid Google and FB Ads
Doing SEO for a Complete Website
Running Email Campaigns
Lead Generation Campaigns
Course Certifications:
6 Google Ads Certifications
1 Google Analytics Certifications
5 Hubspot Certification
1 Microsoft Bing certification
1 Course Completion Certificate.
Student Reviews:
Contact us:
Email: [email protected]
Phone: +91 8310657401
Institute Address: 3rd Floor, No.944, 16th Main Rd, Kuvempu Nagar, BTM 2nd Stage, Bengaluru, Karnataka 560076
Course Brochure: Download here
Digital Scholar

Digital Scholar provides an advanced online digital marketing course that is based around an agency approach. With over 20 lessons, it focuses on all-around digital marketing success.
The course contains more than 80 hours of content and allows you to learn alongside some of the most well-known individuals in the field of digital marketing. Get placement support, the chance to connect with agencies, experienced mentorship, and all you need to be industry-ready from day one. Digital Scholar's digital marketing campaign started as a traditional offline curriculum. Later, they began offering online programs as well. As a consequence, Digital Scholar can provide one of the best online digital marketing training in Mumbai, which is amazing. This allows anybody from anywhere in the globe to master the basics of digital marketing. Digital Scholar makes every effort to ensure that online learning is as informative, engaging, and interesting as possible.
Course Highlights
4+ LIVE projects
Affordable Fees.
Certifications
National and International Trainers
Learn Complete Automation
Course curriculum & modules
Search engine optimization
Pay per click
Social media optimization
Google analytics
WordPress
Google tag manager
Instagram promotions
PPC reporting
Research and bid management
Course Fee: Rs. 39,500 (Inclusive of GST)
Course Duration: three months
Contact Details
Address: Quarter Lane, B-1 Shruti Sagar, Old Police Ln, opposite Bus Depot, Andheri East, Mumbai, Maharashtra 400069
Email: [email protected]
Phone: +91 93610 72918
Website: www.digitalscholar.in
IIM Skills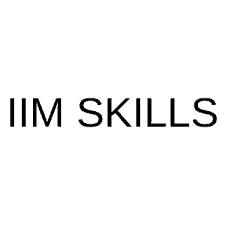 IIM Skills is a pioneer institution in the online learning industry. Students can benefit from an exceptional learning experience at the institution.
It is a student-centered institution that places a strong emphasis on empowering its students. IIM Skills wants to not only provide its student's skills but also to help them generate income from what they study. Their courses are designed and organized in partnership with industry professionals, making them helpful in terms of practical input.
It has facilities all around India and even outside of India, including its headquarters in New Delhi. Most of its courses are only available online.
Course duration: 3 months
Course Fee: 29900+GST (Includes Exam Fee)
Course curriculum & modules
WordPress Web Development
Search Engine Optimization
Search Engine Marketing
Email Marketing
Inbound Marketing
Social Media Marketing
Web Analytics
Integrated Digital Marketing Strategy
Online Reputation Management
Content Writing And Blogging
Media Buying
Affiliate Marketing
Video Marketing
Digital Infographic Resume Preparation
Contact Details:
Address: Building No 18, Pinnacle Corporate Park, Next to the Trade Centre, Bandra Kurla Complex, Bandra East, Mumbai-400098
Phone Number: 99118-39503
Email: [email protected]
LIPS India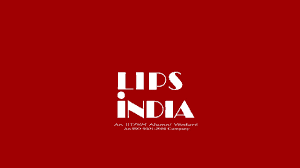 LIPS is another amazing digital marketing training institute in Mumbai. The goal of this course is to act as a bridge between our current educational system and the rapidly changing corporate sector. Their program is designed to prepare students for employment as soon as they complete their training. They are now the only digital marketing training institution in Mumbai that permits its students to spend more than $60,000 per month on Google Ads and Social Media Ads to get a knowledge of how real strategies are conducted.
Students get accessibility to the LIPSINDIA Online learning management system, which they can use for the rest of their lives. It is a cloud-based system that can be accessed from anywhere in the world through the use of the internet. This keeps the digital marketing students up to date on the most recent developments in the field. of digital marketing.
Course curriculum & modules
Introduction to the Internet
Google AdWords
On-page SEO
Off-page SEO
The Internet of Things
Email marketing
Displaying advertisements on a server
Google analytics
Mobile marketing
Video optimization
Content creation
Optimization of conversion rates
Course Duration: 2months/4months
Course Fee: To know more about their fees, simply contact them using the details provided below.
Contact Details
Address: 3/A, Vrindavan Building Gr. Floor, Umeda Ashram Rd, Behind Pantaloons, Borivali West, Mumbai, Maharashtra 400092
Phone Number: 098332 01420
Website: www.lipsindia.com
Digital Marketing Training Institute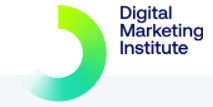 The DMTI is one of the well-known brands in the industry for digital marketing courses in Mumbai. They provide full-time and part-time digital marketing courses.
The DMTI provides both full-time and part-time marketing courses for students who desire to advance their careers in the area of digital marketing. DMTI is dedicated to assisting marketers in understanding the fundamentals of digital marketing and encouraging them to accomplish their full potential. Whether you are an experienced marketer or a newcomer looking to take the initial steps in your digital marketing profession, DMTI will set you up for success.
Whether you are an experienced marketer or a newcomer looking to take the initial steps in your digital marketing profession, DMTI will set you up for success.
Course curriculum & modules
Social Media Marketing
Digital Data Analytics
Email Marketing
Social Media Optimization
Online Reputation Management
Mobile Marketing
Advertising Sales
Digital Creatives
Programmatic Buying and Digital Strategy Planning
Course Duration: 7 Months
Course Fees: The Digital Marketing Training Institute course fee is INR 3-5 Lakhs each year, which may be too expensive for some of the students.
Contact Details:
Address: Corporate Office: Crystal Plaza, 7th Floor, Kalina, Santacruz(E), Mumbai 400098
Phone Number: 9930741822
School of Digital Marketing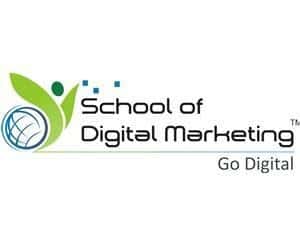 The School of Digital Marketing has a well-thought-out marketing strategy in place to educate students in the wide field of digital marketing.
The School of Digital Marketing has branches all throughout India and offers comprehensive training on digital marketing modules along with WordPress and Product Marketing.
It is a pioneering institute in the training of digital marketers in becoming qualified professionals capable of pursuing successful careers in this industry. The Digital Marketing course offers over 40 tools that are required for effective digital marketing.
Their major noticeable advantages are their placement rate, free domain and hosting, certified industry professionals on faculty, hands-on functional live training, internships, career counseling, and flexible batch scheduling.
Course curriculum & modules
Overview of Digital Marketing
Search Engine Optimization
Content Marketing
Organic Facebook
Twitter Marketing
Organic LinkedIn
Building a Website
Acquisition And Conversion
Google Tag Manager
Affiliate Marketing
The Basics of AdSense Remarketing and Retargeting
Prospects for Freelancing
Social Media Optimization
Course Highlights
Separate student portal with 80% practical training
Educated over 8000 students
Contact Details
Address: 1st Floor, Above IDBI Bank, 5 Well Worth Society, Bodke Building, N.S. Road, Near McDonald's, Mulund West, Mumbai-400080
Phone Number: 89073-35555
Proideators

Proideators aims to overcome the gap between the present educational system and the changing corporate sector. With the assistance of a team of well-trained specialists, they provide digital marketing training in Mumbai. They cover all areas of digital marketing and provide an engaging environment for students to study digital marketing. Proideators use a one-of-a-kind blended training strategy that combines the best of self-paced training with online learning to create a great learning experience. Proideators are continuously working to enhance their learning frameworks to try and make them more user-friendly. Proideators courses are updated on a regular basis to ensure that learners are up to date on the most recent industry needs and practice guidelines. Proideators help students register for the certification test of their preference, and a dynamic group of experts and experienced professionals serves as a valuable pool of resources, techniques, and insightful guidance.
Course curriculum & modules
Digital marketing fundamentals
Web development
Ecommerce website development
Search engine optimization
Search console
Google AdWords
Marketing for eCommerce websites
Social media marketing
Social media marketing Influencer marketing
Digital marketing tools
SMS marketing
Digital marketing strategy
Course Duration: 6 months
Course Fee: To know more about their fees, simply contact them using the details provided below.
Contact Details
Address: Basement Office, No 4, Narayan Gajanan Acharya Marg, Station East, Chembur, Mumbai, Maharashtra 400071
Phone number: 080700 80999
Website: www.proideators.com
Operating Media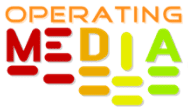 This institution aims to provide a comprehensive overview of various fields of digital media and how to combine them to reach business and marketing goals. The curriculum includes the marketing combination in a variety of roles and disciplines. It teaches marketers how to use the most up-to-date technologies and practices in the most successful manner. Learn how to successfully plan, manage, and execute digital marketing initiatives. Operating Media's faculty are full experts with strong expertise in the field of digital marketing. After finishing the course, they give in-depth training as well as limitless question-and-answer sessions.
Course curriculum & modules
An Overview of Digital Marketing
Website Development
Off-Page SEO
Off-Page SEO
SEO Tools
SEO Reporting
Pay Per Click Management
Social Media Marketing
Research and Bid Management
Extensive Analysis and Report Interpretation
Google AdSense
Email Marketing Guidelines
Earning Money Using Affiliate Programs
Google Tag Manager
Soft Skill Development
Course Fees: The fee ranges from Rs 22,000/- to Rs 26,000/-, vary based on the type of course you prefer.
Course Duration: 90 Hours
Contact Details
Address: B-1, Ground Floor, Shruti Sagar, Old Police Quarter Lane, Opp. Bus Depot, Andheri (E), Mumbai 400069
Phone Number: +91 9326474007
Website: www.operatingmedia.com
EduPristine

EduPristine is well-known for providing worldwide education and training of the highest caliber. The Digital Marketing Course at EduPristine is a comprehensive curriculum that combines practical and experiential learning. This curriculum gives hands-on experience with numerous industry-required equipment and methods. They also offer effective placement assistance.
EduPristine has developed an approach for students and designed its course to give you free end-to-end career guidance, through skill-based training and placement support.
Course Curriculum & modules
Fundamentals Of Digital Marketing
Search Engine Optimisation
Mobile Marketing And Optimisation
PPC
Social Media Marketing
Email Marketing
Marketing Automation
Affiliate Marketing
Funnel Marketing
Web Analytics
Content Marketing
Conversion Rate Optimisation
Soft Skill Training
Conversion rate optimization and content marketing
Duration of the course
More than 100 hours
Course Fees: To know about their fees, simply contact them using the details provided below.
Contact Details
Address: 702, Raaj Chambers, 7th Floor, Old Nagardas Road, near Andheri Subway, Andheri East, Mumbai, Maharashtra 400069
Phone Number: 1800 200 5835
Website: www.edupristine.com
TBS Digital Marketing Institute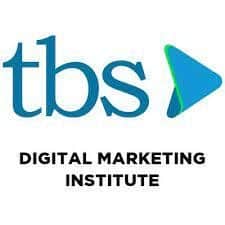 TBS Digital Marketing Institute is one of Mumbai's premier digital marketing institutes. The organization focuses on providing new industry-relevant information and guidance training to anyone interested in digital marketing. Students who enroll with TBS can be confident that they will get professional instructors, hands-on live projects, certification,100 % employment support, and comprehensive post-training support.
Course curriculum and module
Content marketing
Social media marketing
Ads- PPC
SEM
SEO
Website development
Graphic designing
Influencer marketing
Affiliate marketing
Course Fee: To know about their fees, simply contact them using the details provided below.
Contact Details
Address: Oppo, BSEL Tech Park, B/506, 5th Floor, Vashi Railway Station Rd, Sector 30A, Navi Mumbai, Maharashtra 4007054
Office Address: Office No: 15, Hind Services Industrial Premises Co-operative Society Ltd.,
Chandrakant Dhuru Vadi, Off SVS Road, Opposite Chaitya Bhoomi, Shivaji Park, Dadar (West), Mumbai-400028
Phone Number: 91362-79810 / 7738244304