Digital marketing is growing across the world as well as it is one of the most in-demand career growth in India. Every business wants to hire a Digital Marketing professional to help their business expand and establish its online presence in the market. Most users spend the majority of their time online, which brands take leverage on. Latest businesses, organizations, and even individuals use social media platforms to reach a wide variety of customers and promote awareness of the new products and services by conducting promotions, Ads, etc.
However, due to the high demand for Digital Marketing courses, there is a high demand for Digital Marketers who can manage the products and brands while also putting down their Digital Marketing expertise to assist the business to grow online. It makes sense that Digital Marketing Courses are one of the most sought-after professional credentials worldwide. As more people are spending more time on online platforms, businesses cannot afford to ignore the importance of having an "online" existence.
10 Best digital marketing courses in Kolkata
Digital Monk

Digital Monk is the only digital marketing training institute in Kolkata offering 100% Job Assistance for its students after successful completion of the Course. Digital Monk provides both classroom and online training.
The course is organized into 8 core modules and 12 specialized modules with more than 150+ Hrs of Practical training with 6 Live Capstone Projects. The course is designed for serious people who want to be in the top 1% of digital marketing. The course will equip you to crack all the industry certifications from Google, Hubspot, Microsoft, etc, a total of 15+ Globally recognized Certifications will be cleared by the students. The course is designed to make you a highly paid digital marketing professional.
Digital marketing course in Kolkata with curicullum & modules:
Introduction to Digital Marketing
Website Design
Content Marketing
Search Engine Optimization
Search Engine Marketing
Social Media Marketing
Email Marketing
Web analytics
Digital Marketing Strategy
Specialization Topics: Graphic Design, Youtube marketing, Mobile Marketing, CRO, Influencer Marketing, Growth Hacking, Marketing Automation, Affiliate Marketing, Sales Funnels, [50+ Topics], etc
Course Duration & Fees:
There Course duration is 2.5 Months for Weekdays ( Mon to Friday 2.5 to 3 Hours class) and 4.5 Months for Weekends ( Saturday and Sunday ( 4 to 5 Hours Class). We don't intend to drag the course for 6 months or 9 months, as the students will lose momentum in learning. Mode of training is available in both Classroom and online.
The Course Fee is 60,000 + GST.
Course Faculty:
The Faculties at digital Monk have more than 7+ Years of experience in digital marketing with Facebook and google certified, few of them having their own digital marketing agencies working on 100s of clients projects to working for Top MNC's running campaigns in Crores of Rupees. The trainers cover all the popular digital marketing tools.
Course Highlights:
Industry most Advanced Curriculum
350+ hrs of Practical Training
100% Placement Guarantee
50+ Modules
5+ Industry Experts
Best in Class Learning Management System (where you can access our recorded classes)
Premium Tools worth 140,000/- ( All original Tools with license keys)
15+ Globally recognized Certifications
10 Days No Question Refund Policy
Best in class Infrastructure
Industry Experts who take your classes
Freelancing Opportunities ( Work from home opportunities)
Learn to make money through Affiliate Marketing
Build your own business and eCommerce website.
Course Projects:
Designing a Business Website
Designing a Ecommerce Website
Designing Landing Pages
30 Day Social Media Strategy
Running Paid Google and FB Ads
Doing SEO for a Complete Website
Running Email Campaigns
Lead Generation Campaigns
Course Certifications:
6 Google Ads Certifications
1 Google Analytics Certifications
5 Hubspot Certification
1 Microsoft Bing certification
1 Course Completion Certificate.
Student Reviews:
Contact us:
Email: [email protected]
Phone: +91 8310657401
Institute Address: 3rd Floor, No.944, 16th Main Rd, Kuvempu Nagar, BTM 2nd Stage, Bengaluru, Karnataka 560076
Course Brochure: Download here
Seven Boats Academy
Seven Boats Academy is a professional digital marketing training institute in Kolkata that offers comprehensive Digital Marketing training, workshops, certification programs to students, institutions, corporations, trainers ETC. Trainers providing training at the institution acquire more than 10 + years of experience and deliver excellent training to the students.
They give various placement opportunities in well-known firms, which are advantageous for the individuals enrolling in the course.
They successfully finished more than 500 programs and placed more than 25000 students who have registered for digital marketing courses in their institution.
Training is delivered by skilled and experienced professionals in the field. They also conduct weekend and weekday sessions for the welfare of the students. They offer a variety of courses, each with its fee structure. In addition, the institution maintains a placement support department to help students in obtaining good jobs in top businesses.
Course curriculum & modules
SEO Training
Social Media Training
Search Engine Marketing (SEM)
Web Content Writing
Keyword Analysis
Connecting Links
Writing Articles and Blogging
PPC Training
Analytics
Course Highlight
50 or more advanced modules
Assignments involving hands-on experience
Live projects
Full placement assistance
Industry expert instructors
Individual training
Internship opportunities
Execution of digital tools
Affordably priced with 0% EMI options
Contact Details:
Address: Diamond Arcade, Unit #304, Cal Jessore Road, 1/72, 700055 Kolkata, West Bengal
Phone Number: +91-33-4064-7085/ +91-801-704-9042
Website: https://www.7boats.com
Kolkata Digital Marketing Institute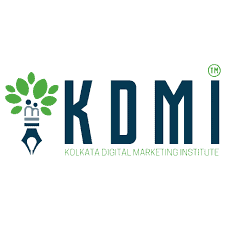 Kolkata Digital Marketing Institute is also one of the best courses available in Kolkata. They help students and professionals achieve their objectives and find lucrative career opportunities. They assist students and professionals accomplish their aims and get rewarding employment options. It provides students and professionals with modern digital marketing and associated training, offering new employment opportunities for them.
The institution aims at offering an earnings and learning platform for the students along with start-ups, assisting individuals in terms of employment and marketing their products or services efficiently. KDMI provides digital marketing courses from marketing specialists. These specialists guide students throughout the complete process from beginning to end.
Course Duration:
3 month
Course Fees:
To inquire about their course fees, please contact them using the information provided below.
Search Engine Optimization (SEO)
Google Adwords
Ecommerce Marketing
Design and development of websites
Facebook Marketing
App Store Optimisation
Dropshipping
Analytics
WordPress Overview
Tools for Social Media
Social Media Tools
Blogging
Website Planning
Search Console
Registration for an E-Commerce Portal
Copywriting
E-Commerce Seo
Email Automation
CRM Integration
Online Reputation Management.
Influencer Marketing
Analytics
CRM Integration
Social Media Marketing
Course Highlights
Free Trial Classes
More than 12 Internationally Recognized Certifications
Exposure to Live Projects
Complete Placement Assistance
Personal Counseling
Internship Possibility
Reasonable fees
Contact Details
Address: KDMI, BF-305, BF-Block, Near Baisakhi Island, Salt Lake Sector-1, Kolkata-700064, West Bengal India
Email: [email protected]
Phone Numbers: 08210430039, +918210430039
Calcutta Media Institute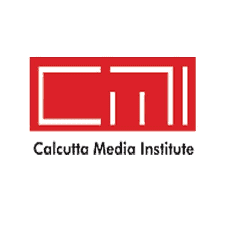 Calcutta Media Institute is an Institute that provides digital marketing courses in Kolkata. It is very popular among college students and professionals, but it has earned a reputation for providing the top digital marketing courses in Kolkata over the years.
ABP Pvt Ltd recognizes Calcutta Media Institute, which was founded in 2011. Not only do they provide digital marketing courses, but they often offer management, marketing, as well as many other subjects.
The curriculum is created in such a manner that students enrolled in the course would get hands-on experience.
They provide lessons both in-person and online. Students get full certification upon completion of the course, and applicants enrolled in the course receive placement support and internship possibilities.
Course curriculum & modules
Overview of Digital Marketing
Effective Inbound Marketing using Search Engine Optimization (SEO)
Search Engine Marketing (SEM) as paid inbound marketing technique
Display and video advertisements on Google AdWords and YouTube
Using Social Media for Market Development and Growth Branding
Email Marketing Remarketing/Retargeting- communication to the "Intent To Purchase" audience
Marketing using mobile devices
Analytics for Digital Media Campaigns
Course Fees:
Rs. 45,000 plus GST.
Course Duration:
Course duration is three months, with three two-hour lessons conducted each week.
Contact Details:
Address: 501 Elgin Chambers, 5th Floor, 1A Ashutosh Mukherjee Road, Sreepally Bhowanipore, Kolkata 700020
Phone Number: 03340576601, 9831230988, 40576605.
E-mail: [email protected]
Website: https://cmi.net.in/
Vision Upliftment Academy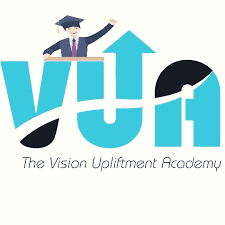 Vision Upliftment Academy is indeed one of the Best Digital Marketing Institutes in Kolkata that focuses on developing its students' creativeness. Students, Working Professionals, and Business owners can all benefit from comprehensive live classroom instruction. Vision Upliftment Academy's Digital Marketing course is regularly conducted, including over 24 modules of Digital Marketing. The teaching method is highly dynamic, and they cover each subject practically. This Institute provides an appropriate environment for learning and developing new expertise, as well as securing a profession. The Vision Upliftment Academy is indeed the best institute for professionals since its class schedules are flexible.
Course Duration:
3 months, with the option to extend if necessary.
Course Fees:
Rs.15,000.
Course curriculum & modules
Structural Statement For Online Income Generation
SEO &SEM
Social Media
Inbound Marketing
Mobile Marketing
Email Marketing
E-commerce
Business Affiliate Marketing
Lead Generation Tactics
Freelancing
Contact Details:
Address: RDB Boulevard, Regus, 8th Floor, Plot -K1, Sector V, Block – EP & GP, Salt, Lake, Kolkata, West Bengal 700091
E-mail: [email protected]
Phone Number: 9830367183
White Hat Academy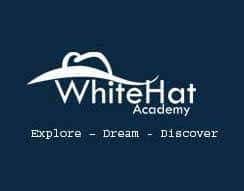 White Hat Academy is a digital marketing training institute in Kolkata which provides students with all necessary tools to perform digital marketing training. White Hat Academy provides training from top industry experts and recognized professionals. The school features cutting-edge technology.
The White Hat Academy works with a variety of corporate businesses and IT SMEs to connect learners with career opportunities. They provide students the chance to work on real-world international projects, real-world difficulties, and online traffic analysis.
The course is entirely professional and is intended for ambitious digital marketing students. Class timings are also relatively flexible, and students are guided by Google-certified trainers.
Duration Courses:
4 months, including 48 hours of theory and 30 hours of practice.
Course Fees:
Rs. 32000.
Course curriculum & modules
Overview of Digital Marketing
SEO Social Media Marketing PPC Video and Images
Facebook advertising and management
Affiliates Marketing
Project management for email marketing
Client Interactions
Best practices and approaches for SEO
Course Highlights:
Google AdWords test preparation
Job placement support on all professional courses taught by industry experts and Google certified experts
Google AdWords test preparation
Real-world international programs and hands-on training
Post-course guidance, high-quality detailed examination resources, and case studies are all available.
Modern infrastructure and flexible class scheduling allow professionals to learn at their own pace.
Contact Details:
Address: Merlin Infinite, DN – 51, Office No. – 814, 8th Floor, Sector Kolkata – 700091, West Bengal, India
E-mail: [email protected]
Phone Number: 9903194492 / 03366157424
Advanced Institute Of Digital Marketing

The Advanced Institute of Digital Marketing (AIDM) was founded in 2011 and is regarded as one of the premier institutions for digital marketing training in Kolkata. Effective training facilities in different components of web technologies and the internet are offered to students, alumni, professionals, and businesses. After completion of this course, you can achieve 25+ job-related digital marketing certifications. AIDM offers comprehensive digital marketing training in Kolkata. The Advanced Institute of Digital Marketing (AIDM) focuses on assisting you not only to improve in the area of Digital Marketing but also to become advanced in your thinking and an expert in your profession.
Course Duration: 6 months
Course Fees: 60000 + GST
Course curriculum & modules
An Overview of Digital Marketing
Search Engine Marketing (Sem)
WordPress CMS with HTML/CSS Fundamentals
Analysis and research of keywords
Marketing on Social Media
Search Engine Marketing
Content Marketing
Video Marketing
Affiliate Marketing
Email Marketing
Google Adwords
Google Analytics
Social Media Optimization
Website Revenue Generation
Blogging
Contact Details:
Address: 238 B, Prince Anwar Shah Road, Lake Gardens, Kolkata – 700045
Phone Number: +9133 4005 3715
Email: [email protected]
Internet Marketing School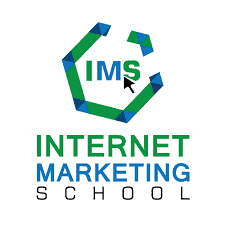 Internet marketing school offers effective and comprehensive Digital Marketing training in Kolkata to match industry requirements and trends for successful Digital Marketing professionals.
Right now, there is a high need for qualified Digital Marketing specialists. Internet marketing school strives to act as an intermediary between the need and supply of digital marketers therefore they can make a significant impact on the organization's growth.
Internet marketing school provides both theoretical and practical skills. Theoretical knowledge helps in conceptual understanding, while practical knowledge helps in the effective implementation of Digital Marketing elements in businesses.
Course Highlights
Smaller batch sizes
Instructor-led training on live international projects
Backup classes, batch flexibility
Doubt resolution
Placement support
Easy EMI options
valuable Certifications
Advanced Curriculum.
Course duration:
70-hour
Course Fees:
To inquire about their course fees, please contact them using the information provided below.
Contact Details:
Address: 2nd Floor, Ashutosh Mukherjee Road, JaduBabur Bazar, Bhawanipur, Kolkata 700020
Phone Number: 91 9748520007
Website: internetmarketingschool.co.in
NIHT Institute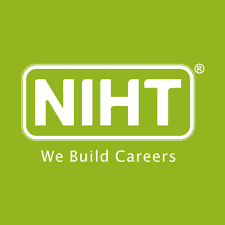 NIHT Institute is also one of Kolkata's major digital marketing institutions.
They have already trained nearly 20,000 students. The faculty consists of both experienced and energetic youngsters.
Students will be able to pass the Google certifications after this course. Students will also receive complete 100 % placement.
Course curriculum & modules
Overview of Digital Marketing
Website Design & Development
Search Engine Marketing (SEO)
Google AdWords and Google Analytics
Email marketing
Online Advertising
Creating Leads
E-commerce Marketing
Social Media Marketing
Affiliate Marketing
Adsense
Blogging
Contact Details:
Address: 25, G. C. Avenue, Opposite Mission Cafe. Kolkata – 700 013/ 16C Ashutosh Mukherjee Road 1st Floor, Near Homeland Mall. Kolkata – 700 020
Website: NIHT Institute
E-mail: [email protected]
Phone Number: 9830269100 / 9830269700
Acesoftech Academy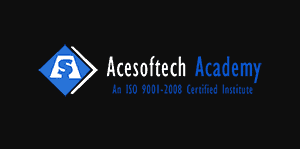 Acesoftech Academy is a well-known Digital Marketing training institute in Kolkata. This institution is a division of Suhana Softech Pvt. Ltd that offers high-quality digital marketing courses to students.
Acesoftech Institute is well-known for its SEO training including its training in free software such as WordPress, Magento, and Drupal.
Mr. Umar Rahman, the CEO of Acesoftech Academy, is also a Digital Marketing Trainer. Mr. Umar Rahman has over 16 years of IT expertise, including 11 years of SEO experience. He offers basic digital marketing training and also professional digital marketing training to his students.
Course Duration :
3 months
Course Fees:
To inquire about their course fees, please contact them using the information provided below.
Contact Information:
Course Highlight
Weekend classes and flexible scheduling.
Low Fees for a Comprehensive Course
100% Job Placement by Industry Expert Trainers
Live Projects
Free Domain
Course curriculum & modules
Website Design and Architecture
Social Media Marketing
Search Engine Marketing (SEM)
Search Engine Optimization
Email Marketing
Digital Display Marketing
E-commerce Marketing
Google Adwords
Mobile Marketing
Blogging
Affiliate Marketing
Content Marketing
Youtube Marketing
Google Analytics
Contact Details:
Address: Al Hayat Building, Ground Floor, Near Science City, Topsia, Kolkata, West Bengal 700039
Phone Number: +91 9163699555, +91 8583959528
Email: [email protected]
Website: https://www.acesoftech.com/
Conclusion
A profession in digital marketing in Kolkata is not limited to a certain group of professionals. It is a career path that can be pursued by technicians, creatives, and even business experts. Digital marketing is becoming an interesting field with a shortage of digitally skilled individuals. Learning digital marketing has several benefits, including strong earnings, freedom for creativity, and versatility as a career. The best part of studying digital marketing is that you can do it at your own pace.
It is critical to select the best digital marketing institution. With a wide variety of institutions providing various fee structures, a diverse curriculum, competent faculty, and duration based on preferences, studying digital marketing learning has never been more fascinating.