The demand for digital marketers has significantly increased in recent years. Digital marketing is a huge business, and pursuing it as a profession has several advantages. The need for talented digital marketing professionals is increasing by the day, and as a result, businesses are using several digital platforms for business growth and are willing to pay higher salaries to digital marketers. Pune, Maharashtra's second-largest city after Mumbai, is a hub for many major industries. Over the last several decades, it has evolved into a thriving city, with many start-ups growing up in different regions of the once-quiet city. If you've ever wished to compete in media and earn a lot of money, the digital world is indeed the place to be.
Businesses are rewarding digital marketers handsomely due to the massive demand and limited supply. As a result, many people are interested in pursuing a career in digital marketing. In this article, we will discuss the top 10 digital marketing courses in Pune.
10 Best Digital Marketing Courses in Pune
Digital Monk

Digital Monk in Pune is the only digital marketing training institute offering 100% Job Assistance for its students after successful completion of the Course. Digital Monk provides both classroom and online training.
The course is organized into 8 core modules and 12 specialized modules with more than 150+ Hrs of Practical training with 6 Live Capstone Projects. The course is designed for serious people who want to be in the top 1% of digital marketing. The course will equip you to crack all the industry certifications from Google, Hubspot, Microsoft, etc, a total of 15+ Globally recognized Certifications will be cleared by the students. The course is designed to make you a highly paid digital marketing professional.
Digital marketing course curicullum & modules:
Introduction to Digital Marketing
Website Design
Content Marketing
Search Engine Optimization
Search Engine Marketing
Social Media Marketing
Email Marketing
Web analytics
Digital Marketing Strategy
Specialization Topics: Graphic Design, Youtube marketing, Mobile Marketing, CRO, Influencer Marketing, Growth Hacking, Marketing Automation, Affiliate Marketing, Sales Funnels, [50+ Topics], etc
Course Duration & Fees:
There Course duration is 2.5 Months for Weekdays ( Mon to Friday 2.5 to 3 Hours class) and 4.5 Months for Weekends ( Saturday and Sunday ( 4 to 5 Hours Class). We don't intend to drag the course for 6 months or 9 months, as the students will lose momentum in learning. Mode of training is available in both Classroom and online.
The Course Fee is 60,000 + GST.
Course Faculty:
The Faculties at digital Monk have more than 7+ Years of experience in digital marketing with Facebook and google certified, few of them having their own digital marketing agencies working on 100s of clients projects to working for Top MNC's running campaigns in Crores of Rupees. The trainers cover all the popular digital marketing tools.
Course Highlights:
Industry most Advanced Curriculum
350+ hrs of Practical Training
100% Placement Guarantee
50+ Modules
5+ Industry Experts
Best in Class Learning Management System (where you can access our recorded classes)
Premium Tools worth 140,000/- ( All original Tools with license keys)
15+ Globally recognized Certifications
10 Days No Question Refund Policy
Best in class Infrastructure
Industry Experts who take your classes
Freelancing Opportunities ( Work from home opportunities)
Learn to make money through Affiliate Marketing
Build your own business and eCommerce website.
Course Projects:
Designing a Business Website
Designing a Ecommerce Website
Designing Landing Pages
30 Day Social Media Strategy
Running Paid Google and FB Ads
Doing SEO for a Complete Website
Running Email Campaigns
Lead Generation Campaigns
Course Certifications:
6 Google Ads Certifications
1 Google Analytics Certifications
5 Hubspot Certification
1 Microsoft Bing certification
1 Course Completion Certificate.
Student Reviews:
Contact us:
Email: [email protected]
Phone: +91 8310657401
Institute Address: 3rd Floor, No.944, 16th Main Rd, Kuvempu Nagar, BTM 2nd Stage, Bengaluru, Karnataka 560076
Course Brochure: Download here
IIDE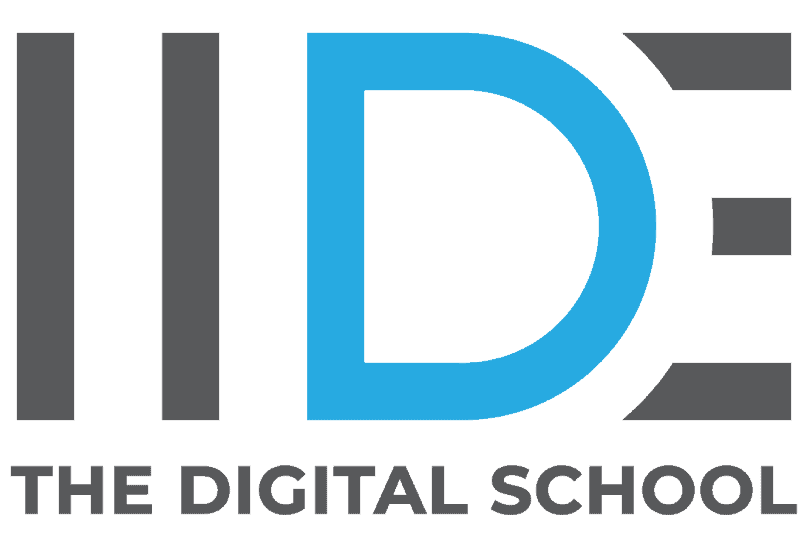 IIDE offers a comprehensive Online Digital Marketing Course with a cutting-edge teaching approach. Students will study from high-quality self-paced online courses that have been handpicked and conducted by top industry leaders and experts.
They focus on a curriculum that is tailored, simple, and relevant to the everyday world.
The next stage would be to participate in the regular live online sessions with the experts to clear up any problems or questions, learn through entertaining activities, and revise the subject.
Course Duration:
The online digital marketing course duration is 3-4 months and requires roughly 12 hours each week.
Course Fees:
The course fee is INR 72,033 + Taxes, with a 0% EMI option available
Course curriculum & modules
India's Digital Scenario
Web Analytics
E-Commerce Marketing
Strategy for Creativity
Soft Skills: How to Monetize Your Blog
Search Engine Optimization (SEO)
Google Adwords
Email Marketing
Content Marketing
App Store Optimization (ASO)
Advance Content Strategy
Website Design & Development
Course Highlights
40+ Hours of Video Training
70+ Live Learning Hours
Mastery of 20+ Industry Tools
7 Versatile Assignments
13 or more certifications
8 Branding Initiatives
one-on-one Mentoring
1 Graduation Project
Complete placement support
More than 250 Hiring Partners
Option for 0% EMI
Super Session
Faculty with extensive experience
Advice on a Career
Contact Details:
Phone number: +91 7304442840
Email: [email protected]
Website: iide.co

EduPristine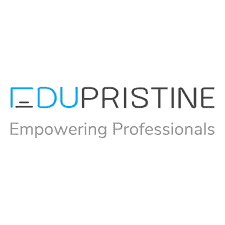 EduPristine is an institute in Pune that offers a variety of courses, and the best course of EduPristine is Digital Marketing Course. The Digital Marketing Course from EduPristine is aimed at optimizing benefits for all sorts of students, particularly newcomers, management and marketing professionals, new entrepreneurs, and those wishing to return to work after a gap.
The staff is quite helpful, and you can obtain answers to your problems and concerns at any time. The significant knowledge of the faculty members in the digital industry helps in the creation of skilled Digital marketers among some of the students enrolled in this course. Companies such As Microsoft partnered with the EduPristine course.
Modules: Introduction to Digital Marketing, SEO, Mobile Marketing and Optimization, SMM, Email Marketing, PPC, Affiliate Marketing, and other topics are covered in the Digital Marketing Practitioner Program. SEO, Funnel and Marketing Growth Hacking, Content Marketing & CRO, Marketing Automation, and other topics will be covered in the Digital Marketing Advance Program.
Course curriculum & modules
An Overview of Digital Marketing
Search Engine Marketing (SEO)
Web Analytics
PPC Marketing
Social Media Marketing
Content Marketing
Mobile Marketing
Growth Hacking And Lead Management
Constructing and Optimizing Funnels
Project Evaluation
Funnel Marketing
Social Media Marketing
Course Duration:
3 Months
Course Fees:
25000/-
Contact Details:
Address: Tandle Heights, Senapati Bapat Road, Above Moolchand Sweets Opp, WS Bakers, Pune, Maharashtra 411016.
E-Mail: [email protected]
Phone Number: 1800 200 5835
LIPS India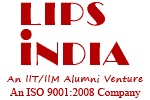 LIPS India or Lavenir Institute Of Professional Studies is commonly considered as one of the top digital training institutes in India. They also offer digital marketing courses in Pune. It was created by professionals and experts in the domains of IT, IIM, etc.
They prioritize students and their requirements by giving mentorship from IIT Alumni, learning in paid campaigns, access to additional platforms and tools, and regular assignments to measure student development. In terms of real hands-on experience, they go a step further by allowing their children to explore live marketing campaigns. Students get access to the LIPSINDIA Online learning management platform, which they can use for the rest of their lives. It is a cloud-based system that can be accessible just about anywhere in the world through the use of the internet. This keeps all digital marketing students up to date on the most recent developments in the field.
Course curriculum & modules
Website Creation
Social Media Monitoring
Google Adwords
Video Optimisation
SEO – On-Page
Content Creation
Google Analytics
Google Tag Manager
Mobile Marketing
Affiliate Marketing
Off-Page SEO
On-Page SEO
Video Optimisation
Social Media
Affiliate Marketing
Email Marketing
Marketing using mobile devices
WordPress Content Management System
Course Duration:
3-month course.
Course Fees:
To learn about their fees, you can simply contact them using the contact details given below.
Course Highlights
Google Adwords
Google Partners Will Train You
Campaigns on Facebook, Instagram, and Twitter are easily available.
100% Job Placement
100% Job Placement
Certifications That Are Globally Recognized
Contact Details:
Address: 1st Floor, Sankla Arcade, Nal Stop, Erandwane, Pune, Maharashtra 411004
Phone Number: +91 9833458906 / +91-7350787800
PIIDM Institute
The PIIDM institute in Pune provides practical and career-focused digital marketing courses. This course will cover the basics of digital marketing strategies that are both effective and industry-proven, from the foundations to the advanced levels. Their well-designed curriculum is managed by a team of professionals that specialize in different aspects of digital marketing.
You will gain 15+ internationally recognized certifications from Google, HubSpot, and other organizations. You can register for a trial session before actually making a final commitment. They offer one of the most effective digital marketing courses in Pune.
Course curriculum & modules
Overview of Digital Marketing
Business Website Development
Video Production
Social Media Automation
Search Engine Fundamentals
Fundamentals of On-Page SEO
Fundamentals of Off-Page SEO
Google Algorithm
Keyword Research
Competitor Analysis
Advanced SEO strategies
SEO for local businesses
Video Enhancement
Social Media Optimisation
Voice Search Optimisation
Search Engine Optimization
Traffic and Lead Generation
Course Duration:
2-3 Months
Course Fees:
To learn about their fees, you can simply contact them using the contact details given below.
Address: Pushpa Prestige, Opt City Pride Satara Road, Swargate Pune – 09
E-Mail: [email protected]
Phone Number: +91 8552077668
NSDM Institute

NSDM is a well-known training institute that offers a fully customized digital marketing course. Students at NSDM get a blend of theoretical and practical training. Students learn how to create comprehensive digital marketing campaign plans for designing, promoting, implementing, and evaluating the performance of an online business.
They provide classroom, online interaction, and self-paced training alternatives.
Students get access to the best tools and lifelong learning access using their LMS software throughout the course session.
For training digital marketing to its students, NSDM has developed unique "five stages of learning" approaches that include five separate processes. In Pune, NSDM offers two institutes: Deccan and Koregaon Park, as well as flexible weekday and weekend batches.
Course Fees: 25000
Duration: 58 hours
Course curriculum & modules
Introduction to Digital Marketing
Website Analysis
Search Engine Marketing (Sem)
Search Engine Optimization(SEO)
App Store Optimization
E-commerce Marketing
Content Marketing
Social Media
Web Analytics.
Contact Details:
Address: Koregaon Park Branch 304 and 305, 3rd Floor, Gera Legend, opposite German Bakery, North Main Road, Koregaon Park, Pune 411004
Phone Number: 7276527456, 8806340515
Freelancers Academy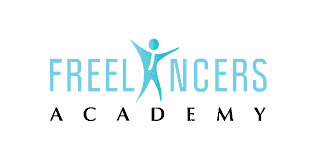 Freelancers Academy considers that each skill taught should be used in the real world. They provide each student with the opportunity to engage in real-world work tasks through their firm, ensuring that they understand how digital marketing works. Radio City also recognized Freelancers Academy in 2019. After completing their training, students are assigned to work on live projects under the supervision of a project manager. The institution will provide you with the necessary skillset and expertise in all areas of digital marketing.
Course curriculum & modules
Overview of Digital Marketing
Search Engine Marketing (Sem)
Search Engine Optimization(SEO)
Google Applications
Remarketing
Video Promotion
Marketing using mobile devices
Whatsapp Marketing
Course Duration:
The duration of their course is unknown. you can simply contact them using the contact details given below.
Course Fees:
To learn about their fees, you can simply contact them using the contact details given below.
Course Highlights
Assistance with Placement
20+ Tools
20+ Tools
Case Studies
Trained 20,000+ Students
Contact Details
Address: 6th floor, Devavrata Bldg. Plot no. 23, Near HDFC Bank, above Babubhai Jagjivandas, Sector 17, Vashi. Navi Mumbai 400703.
Email: [email protected]
Phone Number: +91 93727 62170
Academy of Digital Marketing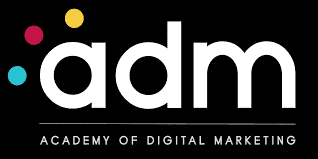 Academy of Digital Marketing, offering a digital marketing course to students, professionals, business owners, and interested individuals since its beginning.
This institution is a division of Tattvam Media, a full-service digital marketing business based in Pune.
By enrolling in classes at ADM, you will get 100% employment support, the opportunity to work on a real project, and certification for Google AdWords and Analytics.
ADM recommends selecting a micro-batch of roughly 10-15 individuals every batch and provides a variety of batch scheduling options.
Course Duration: 45-60 days.
Course Fee: Free
Course curriculum & modules
Overview of digital marketing
website planning and production
Overview of digital marketing
Facebook Ads
Adwords & Landing Page
SEO
SMM
Email marketing
Inbound Marketing and more
Contact Details
Address: 202, Nyati Eureka, Near to Columbia Asia Hospital, Karadi Bypass Road, Kharadi, Thite Nagar, Karadi, Pune, Maharashtra – 411014
Email: [email protected]
Phone Number: 07030235214
Website: www.admindia.org
Digital Trainee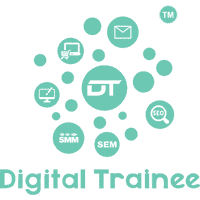 Digital Trainee is a training institute in Pune that offers digital marketing courses. They have offices in Nal Stop, Viman Nagar, and Pimpri Chinchwad (PCMC). Digital Trainee is giving sufficient resources to its students so that students can easily understand the concept of Digital marketing. Also after completing the course, students are given placement support. An in-house support team is available to assist student placement efforts.
Until the applicant is placed, he or she will get an unlimited number of interview calls. Drives are held both on and off-campus.
Course Duration: 2-3 months.
Course Fees: 15,000
Course Highlights:
100% Job Support
Guaranteed Internship
Lifetime Learning Support
Google Certification
100% Practical & Live Project Assignment
Full-day practice facility with industry experts
Course scheduling flexibility
Course curriculum & modules
Overview of Digital Marketing
Introduction to Webmaster Tools
Local SEO
App store optimisation
Website planning
SEM
Online display advertising
Mobile Marketing
Video Marketing
Remarketing and Conversion
Social Media Optimisation
Online Reputation Management
Email Marketing
Google Adsense
Affiliate Marketing
Lead generation for business
Growth hacking overview
Mobile app creation
Social media automation
Whatsapp marketing
Contact Details:
Website: Digital Trainee Pune
E-Mail: [email protected]
Phone Number: 8983765316
MIDM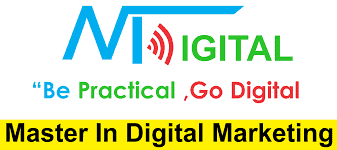 Master in Digital Marketing (MIDM) offers an advanced training course in digital marketing to all of its students at several locations around Pune.
MIDM, which is equipped with skilled trainers and a diversity of various courses, is a location where individuals join to get experience in researching and practicing Digital Marketing.
They provide a variety of alternatives for their students, including placement preparation, access to advanced technologies, seminars, and access to various platforms including Google Analytics, Google webmaster, professional training, and much more.
Course curriculum & modules
Search Engine Optimization (SEO)
Generating Leads
Video Promotion
Email Marketing
Email Marketing
Overview of Digital Marketing
Website Design & Development
Search Engine Marketing (SEM)
How to Get Freelance Projects
Design of an Online E-Commerce Web Portal
Contact Details:
Address: Bhalekar Chawl, Erandwane, Pune, Saileen 3rd Floor, Near Ranka Jewellers.
Phone Number: 9011073741/7757004953/9184120373
Email: [email protected]/[email protected]
Website: midm.co.in
Conclusion:
Learning digital marketing is simple and interesting. You should absolutely think about studying it online. You don't need to take an offline marketing course, by opting for one of the institutes mentioned above for Digital Marketing, you can acquire high-quality information as well as the best available placement opportunities all while sitting in one place. However, if you choose to pursue an offline course, we believe our list will assist you in selecting the best institute providing the best digital marketing course in Pune based on your specific requirements.