People nowadays prefer to use digital platforms instead of physically visiting the stores. The usage of online platforms in daily life is expanding, particularly in the current pandemic crisis. This involves the several online platforms or channels through which you promote your products and generate marketing content. Today, digital marketing is one of the most demanded courses in the country. A large number of professionals and students are interested in a career in Digital Marketing since every business nowadays needs a digital marketing team and also many new employment opportunities are being developed in the digital marketing sector on a daily basis. Hyderabad, India, has emerged as a famous digital hub by creating opportunities for people looking for work.
Most digital marketing institutes provide digital marketing courses that cover all aspects of the industry. Those who are interested can also choose courses depending on durations, modules, time and cost, and modes of training.
10 Best digital marketing courses in Hyderabad:
Digital Monk

Digital Monk is the only digital marketing training institute in Hyderabad offering a 100% Job Assistance for its students after successful completion of the Course. Digital Monk provides both classroom and online training.
The course is organized into 8 core modules and 12 specialized modules with more than 150+ Hrs of Practical training with 6 Live Capstone Projects. The course is designed for serious people who want to be in the top 1% of digital marketing. The course will equip you to crack all the industry certifications from Google, Hubspot, Microsoft, etc, a total of 15+ Globally recognized Certifications will be cleared by the students. The course is designed to make you a highly paid digital marketing professional.
Digital marketing course in Hyderabad with curriculum & modules:
Introduction to Digital Marketing
Website Design
Content Marketing
Search Engine Optimization
Search Engine Marketing
Social Media Marketing
Email Marketing
Web analytics
Digital Marketing Strategy
Specialization Topics: Graphic Design, Youtube marketing, Mobile Marketing, CRO, Influencer Marketing, Growth Hacking, Marketing Automation, Affiliate Marketing, Sales Funnels, [50+ Topics], etc
Course Duration & Fees:
There Course duration is 2.5 Months for Weekdays ( Mon to Friday 2.5 to 3 Hours class) and 4.5 Months for Weekends ( Saturday and Sunday ( 4 to 5 Hours Class). We don't intend to drag the course for 6 months or 9 months, as the students will lose momentum in learning. Mode of training is available in both Classroom and online.
The Course Fee is 60,000 + GST.
Course Faculty:
The Faculties at digital Monk have more than 7+ Years of experience in digital marketing with Facebook and google certified, few of them having their own digital marketing agencies working on 100s of clients projects to working for Top MNC's running campaigns in Crores of Rupees. The trainers cover all the popular digital marketing tools.
Course Highlights:
Industry most Advanced Curriculum
350+ hrs of Practical Training
100% Placement Guarantee
50+ Modules
5+ Industry Experts
Best in Class Learning Management System (where you can access our recorded classes)
Premium Tools worth 140,000/- ( All original Tools with license keys)
15+ Globally recognized Certifications
10 Days No Question Refund Policy
Best in class Infrastructure
Industry Experts who take your classes
Freelancing Opportunities ( Work from home opportunities)
Learn to make money through Affiliate Marketing
Build your own business and eCommerce website.
Course Projects:
Designing a Business Website
Designing a Ecommerce Website
Designing Landing Pages
30 Day Social Media Strategy
Running Paid Google and FB Ads
Doing SEO for a Complete Website
Running Email Campaigns
Lead Generation Campaigns
Course Certifications:
6 Google Ads Certifications
1 Google Analytics Certifications
5 Hubspot Certification
1 Microsoft Bing certification
1 Course Completion Certificate.
Student Reviews:
Contact us:
Email: [email protected]
Phone: +91 8310657401
Institute Address: 3rd Floor, No.944, 16th Main Rd, Kuvempu Nagar, BTM 2nd Stage, Bengaluru, Karnataka 560076
Course Brochure: Download here
Digital Nest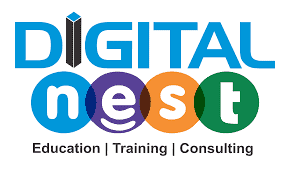 Digital Nest is a reputable award-winning and Google-certified digital marketing training institution in Hyderabad that offers advanced digital marketing courses.
The institution, which was founded in 2011, is the ideal institution for digital marketing courses in terms of meeting the demands of students, digital marketing experts, marketers, and freelancers.
The institution allows you to study, explore, and improve your skills. The specialized internet marketing institute provides training classes at an affordable cost.
There are classroom and virtual training courses available. So over the years, the institution has gained widespread recognition in Hyderabad. Its ability to operate on a flexible schedule and provide service 24 hours a day, seven days a week contributes to its enormous success.
Course Fee: 16000/-
Course Duration: 4 months
Course Highlights
Backup courses, placement assistance, revision classes, video assignments, and projects are all available. Students can even have access to their alumni portal, which includes company owners, professionals, and brand managers from many reputed Indian business firms.
Course curriculum & modules
A Quick Overview of Digital Marketing
Search Engine Optimization (SEO)
Social Media Marketing
Google Analytics
E-commerce Marketing
Affiliate Marketing
Content Marketing
Blogging
Contact Details
Address: Kruthika Layout, Silicon Valley Road, Madhapur Hitech City, Hyderabad, Telangana – 500081
Email: [email protected]
Phone number: 8088998664
Ace Web Academy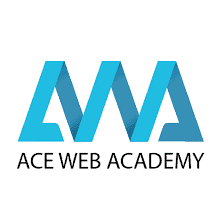 The Ace Web Academy, which is often regarded as a digital marketing institution centered in Hyderabad, not only assists you in acquiring intimidating skills, but it also prepares you for rewarding employment.
The team of specialists training here is extraordinary in each and every aspect. The trainers provide classroom instruction in a variety of web-based and technology-driven disciplines.
Students will benefit greatly from the accredited digital marketing course. The structure here is made up of projects, assignments, and real-time projects.
Over the years, the institution has acquired worldwide recognition. The institute's success is shown by its 100% placement rate.
Course Duration: 4 Months
Course curriculum & modules
Search Engine Optimization
Social Media Marketing
Marketing using mobile devices
Email Marketing
Content Writing
Affiliate Marketing
Ecommerce Marketing
Email Marketing
Google Analytics
Google Ads
Marketing Automation
Contact Details
Address: 1st Floor 3-6-327 & 328, Basheer Bagh, Beside Commissioner Office, Hyderabad – 500029
Email: [email protected]
Phone Number: 7660966660
Lemonoids

Lemonoids offers advanced digital marketing training courses in Hyderabad. They offer their courses in association with Google.
They provide premier classroom and online training programs. The course enables you to master all the areas of Digital Marketing. You will get a certificate for finishing the course successfully. The certification from Lemonoids holds significant importance in the business sector.
The team is headed by a group of highly educated and skilled young professionals. They include all of the major 15+ digital marketing courses that will provide you with a thorough understanding of this platform. The team provides 100% placement support to its students.
Course Fee: 15,000/-
Course Duration: 1 Month
Course Highlights
Well recognized certification in Digital Marketing
Full career guidance for students
100% placements guarantee
24 x 7 Customer support
Course curriculum & modules
Overview of Digital Marketing
Google Analytics
Google Adwords
Website Development
Search Engine Marketing
Search Engine Optimization (SEO)
Content Marketing
Social Media Marketing
Mobile Marketing
Email Marketing
Affiliate Marketing
Blogging
Contact
Address:
304, 3rd Floor, Manzil Chamber, MS College Lane, Near Jayabhushan Hospital Pillar No 17, Mehdipatanam Main Road, Hyderabad, Telangana
Email: [email protected]
Phone Number: 9700157246
Digital Floats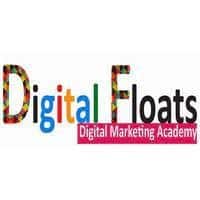 Digital Floats is a well-known institution in Hyderabad that teaches Digital Marketing and many other courses. The well-trained staff with more than ten years of professional experience provides students with the most up-to-date information. Given their 12 years of expertise, they have achieved perfection.
The institution focuses on the major 40+ modules in the Digital Marketing Platform.
They provide complete placement aid as well as lifetime accessibility. As a result, the students will become specialists on this platform.
100% Placement Assistance, together with Lifetime Access, is more than enough to turn you into a professional, knowledgeable Digital Marketer.
Course Fee: 10,000/-
Course Duration: 6 months
Course curriculum & modules
Overview of Digital Marketing
Making a Website
Search Engine Optimization
Mobile Marketing
Google Adwords
Mobile Marketing
Social Media Marketing
Email Marketing
Google Analytics
App store Optimization
Affiliate Marketing Lead Generation
E commerce Marketing
Email Marketing
Contact Details
Address: 1st floor, Nagasuri Plaza, Opp, Aditya Trade Center, Above Bank of India, Ameerpet, Hyderabad – 500016
Email: [email protected]
Phone Number: +91 91775 92424, 040 40037272
Digital Vidya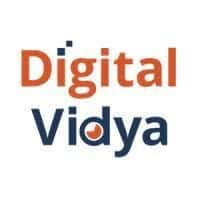 This institution, founded in 2009, is helpful for enhancing future digital marketing skills.
One of the most effective and comprehensive approaches to digital marketing is covered in this course.
The practical programs, which include more than 140 hours of work, make the course engaging. Case studies are used to instruct students, and 100% placement help is provided.
Professionals, digital marketing aficionados, entrepreneurs, and students are all welcome to take the course.
The courses are taught in a classroom setting to help you create a successful career in this industry.
Course curriculum & modules
Email Marketing
Social Media Marketing
Inbound Marketing
Search Engine Marketing
Search Engine Optimization
Web Analytics
Mobile App Marketing 101
How to Design an Infographic Resume
Programmatic Advertising
Beginners' Guide to Blogging
Growth Hacking
Media Purchasing and Planning using Adobe Analytics
Management of Online Reputation
Super Blogging
How to Work as a Freelancer in the Digital Marketing Industry
E-commerce Listing vs. Website vs. Marketplace Content Marketing vs. Integrated Digital Marketing Strategy
Course Fees: 60000/-
Course Duration: 6 months
Contact Details:
Address: First Floor Krishna Krupa Building Plot Number 17 Street 1a Czech Colony E Hyderabad Telangana 500018
Contact Number: 80100 33033
Digital Brolly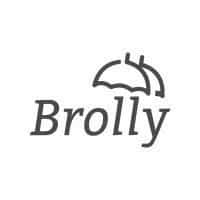 Digital Brolly is a respectable learning digital marketing institution in Hyderabad that provides digital marketing courses with placments. It specializes solely in digital marketing and sales subject training. The institute's teacher and founder have prior expertise in the area of digital marketing and hence give excellent instruction.
Digital brolly follows the representational teaching technique that helps in deeper understanding the digital Marketing Topics, polishing of skills, change of attitude and acquiring more information to improve the overall performance of individuals. students additionally get excellent infrastructural intellectual resources that enable the individuals in focusing on the lesson and learning the contents better.
Course Fee: 10,000/-
Course Duration: 1 Month
Course curriculum & modules
The Fundamentals of Digital Marketing
Search Engine Optimization
Google Adwords
Email Marketing
Google Analytics
Optimization of Social Media
Affiliate Marketing
Personal Branding
Contact Details
Address: 301, Sree Sai Aracade, Beside HDFC Bank, JNTU Road, KPHB Colony, Kukatpally, Hyderabad
Email: [email protected]
Phone Number: +91 81869 44555
Digi Crag

This Academy's Digital Marketing Course in Hyderabad prepares you to become an effective digital marketer capable of strategizing and planning efficient digital marketing strategies for businesses.
This course is taught by skilled professionals who are actively employed in the Digital Marketing industry and have extensive experience participating in successful Digital Marketing initiatives.
You can choose between weekday and weekend seminars, and you'll learn about the most recent case studies as well as study guides. Before registering for the course, you can attend a demo class.
Before registering for the course, you can attend a demo class.
Course curriculum & modules
Digital Marketing Principles
Types Of Online Advertising
Viral Marketing
Metrics of Digital
Legislation, Regulation, and Practice Codes
PPC Training
How to Create a Measurable Social Media Program to Help You Become an Expert in Social Media Optimization.
Course Duration: 3 months
Course Fees: INR 60,000
Contact Details
Address: Punjagutta market, Punjagutta Hyderabad Telangana 500082
Phone Number: 08885686020
Digital Marketing Trainer

Digital Marketing Trainer (DMT)is a well-known digital marketing training institute in Hyderabad. DMT's courses are designed by digital marketing specialists who are up to date on the newest developments in digital marketing.
Together with these trainers, the founder organized over 200 practical sessions and instructed over 5000 students from various batches. They are offering free digital marketing support to a few handpicked start-up ideas. They have just completed their 300th batch.
At Digital Marketing Trainer (DMT), there are no restrictions regarding who can pursue the courses provided in this institute. Anyone who has a desire or the need for learning in digital marketing has the freedom to register in any of our courses. At this institution, every student can get training in the topic of their interest by choosing from a large selection of courses. These convenient courses are aimed primarily for students, active professionals and also IT experts who wish to expand their expertise and boost their career possibilities.
Following the end of the course, they will help students with their placements.
Course Fee: 20,000/-
Duration of Course: 2 Months
Course curriculum & modules
WordPress
Advanced SEO
Social Media Marketing
Freelance Marketing
Digital Marketing Tools
Email Marketing
Contact Details
Address: Fortune Signature, #301, Nizampet X roads, Sardar Patel Nagar, IDPL Staff Cooperative Housing Society, Kukatpally Housing Board Colony, Kukatpally, Hyderabad, Telangana-500085
Email: [email protected]
Phone Number: 70134-65445
Web Training Academy
Web Training Academy is one of the leading digital marketing institutes in Hyderabad. The institution offers the class both online and offline. Students can select a course based on their preferences. They have been providing digital marketing training since 2007.
All of the teachers in this institute have more than 12 years of experience as experts in the digital marketing field. They also have a record of success of over 4000 placements in 500 batches.
Web Training Academy digital marketing course is designed using theoretical and practical sessions, so students can practice any activity while studying it in the course. Students can master every subject in-depth and implement the practical assignments to incorporate the concept in your project. The concepts presented in the course will be used to your own business or implemented in your client's business to generate visitors & sales.
They cooperate with over 30 different digital marketing modules. They also provide even more than ten certifications, such as Google and HubSpot.
The institution provides 100% placement support to all students who have successfully finished the course.
Course Fee: Starting from 10,000/-
Course Duration: 1 Month
Course curriculum & modules
Digital Marketing Overview
Website Creation
Search Engine optimization
Search engine Marketing
Social Media Marketing
Online Reputation Management
Inbound Marketing
Money Making Strategy
Google AdWords
Google Analytics
Ecommerce Marketing
WordPress
Mobile App Promotion
Contact Details
Address: Zore Complex, First Floor, Block 1, Flat 104 Above Red Rose Restaurant, Opp Erramanzil Bus Stop Punjagutta, Hyderabad
Email: [email protected]
Phone Number: 9052425444 or 9676525444
Conclusion
Digital marketing is a vast and fast-growing industry that has been functioning for over a decade. Studying digital marketing may not be as difficult as you might think, and you should consider online courses.
You can enroll in an offline or online marketing course today, especially since there is a pandemic. The top Digital Marketing Courses in Hyderabad mentioned above are the most feasible if you're seeking for best Digital Marketing training institutes in Hyderabad.