In today's world, digital marketing is one of the most effective methods of marketing. As a result, many businesses have shifted to online marketing strategies, leading to an increased demand for digital marketing expertise. Now is an excellent time to begin spending your time and improving your skills in digital marketing.
Choosing a profession in digital marketing will give you several employment opportunities, flexibility, and a higher earning profile. If you want to get a career in digital marketing, you have to learn the fundamentals of digital marketing. Every city in India has a variety of digital marketing institutions where you can learn digital marketing. Like any other city, Mysore is also one of the best cities to get a quality education.
There are also several opportunities for different industries, including digital marketing. If you are looking for a top digital marketing institute in Mysore, a better understanding of the Institution's course curriculum, facilities, flexibilities, course duration, workshops, and highlights will surely help you decide which Institution to enroll in. If you live in Mysore and want to study digital marketing, here is a list of the top 10 digital marketing courses in Mysore to get you started.
10 Best Digital Marketing Courses in Mysore
Digital Monk

Digital Monk is the only digital marketing training institute in Mysore offering 100% Job Assistance for its students after successful completion of the Course. Digital Monk provides both classroom and online training.
The course is organized into 8 core modules and 12 specialized modules with more than 150+ Hrs of Practical training with 6 Live Capstone Projects. The course is designed for serious people who want to be in the top 1% of digital marketing. The course will equip you to crack all the industry certifications from Google, Hubspot, Microsoft, etc, a total of 15+ Globally recognized Certifications will be cleared by the students. The course is designed to make you a highly paid digital marketing professional.
Digital marketing course in Mysore with curriculum & modules:
Introduction to Digital Marketing
Website Design
Content Marketing
Search Engine Optimization
Search Engine Marketing
Social Media Marketing
Email Marketing
Web analytics
Digital Marketing Strategy
Specialization Topics: Graphic Design, Youtube marketing, Mobile Marketing, CRO, Influencer Marketing, Growth Hacking, Marketing Automation, Affiliate Marketing, Sales Funnels, [50+ Topics], etc
Course Duration & Fees:
There Course duration is 2.5 Months for Weekdays ( Mon to Friday 2.5 to 3 Hours class) and 4.5 Months for Weekends ( Saturday and Sunday ( 4 to 5 Hours Class). We don't intend to drag the course for 6 months or 9 months, as the students will lose momentum in learning. Mode of training is available in both Classroom and online.
The Course Fee is 60,000 + GST.
Course Faculty:
The Faculties at digital Monk have more than 7+ Years of experience in digital marketing with Facebook and google certified, few of them having their own digital marketing agencies working on 100s of clients projects to working for Top MNC's running campaigns in Crores of Rupees. The trainers cover all the popular digital marketing tools.
Course Highlights:
Industry most Advanced Curriculum
350+ hrs of Practical Training
100% Placement Guarantee
50+ Modules
5+ Industry Experts
Best in Class Learning Management System (where you can access our recorded classes)
Premium Tools worth 140,000/- ( All original Tools with license keys)
15+ Globally recognized Certifications
10 Days No Question Refund Policy
Best in class Infrastructure
Industry Experts who take your classes
Freelancing Opportunities ( Work from home opportunities)
Learn to make money through Affiliate Marketing
Build your own business and eCommerce website.
Course Projects:
Designing a Business Website
Designing a Ecommerce Website
Designing Landing Pages
30 Day Social Media Strategy
Running Paid Google and FB Ads
Doing SEO for a Complete Website
Running Email Campaigns
Lead Generation Campaigns
Course Certifications:
6 Google Ads Certifications
1 Google Analytics Certifications
5 Hubspot Certification
1 Microsoft Bing certification
1 Course Completion Certificate.
Student Reviews:
Contact us:
Email: [email protected]
Phone: +91 8310657401
Institute Address: 3rd Floor, No.944, 16th Main Rd, Kuvempu Nagar, BTM 2nd Stage, Bengaluru, Karnataka 560076
Course Brochure: Download here
Online Marketing Institute & Training

OMiT (Online Marketing Institution & Training) is a leading digital marketing institute in Mysore. They give hands-on exposure using live projects and scenario-based case studies. In addition, they provide students with complete job placement support. Students can take Digital Marketing courses, content writing courses, WordPress design, and development courses, and so on. This Institution is also regarded as one of the top digital marketing courses in Mysore.
Course curriculum & modules:
Search Engine Optimization
Search Engine Marketing (SEM)
Social Media Marketing
Mobile Marketing
Email Marketing
Video Marketing
Video Marketing
Google Analytics
Social Media Analytics
Affiliate Marketing
Affiliate Marketing
Google Tag Manager
Course Duration: 3 months
Course Fee: You will need to contact them to get additional information.
Course Highlights:
100% Placement Assistance
Practical Sessions
OMIT Certificate
Google, Facebook, Hootsuite, Hubspot Certification
Contact Details:
Address: No 836, 1st floor, 13th Main (Yoga Narasimha Swamy Temple Road), Vijayanagar extn. 1st stage, Mysore, Karnataka -570017
Phone: 8105824987
E-mail: [email protected]
Website: https://www.omit.in/mysore
Digital Academy 360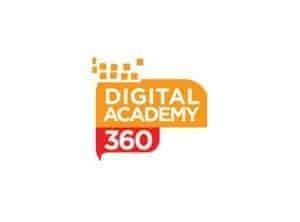 Digital Academy 360 is a multi-award-winning Digital Marketing training facility in Mysore. They provide digital marketing, graphic design, and IT courses with a promise of 100 percent placement help. This Institution has trained over 20,000 students and offers 25 courses. They help students to work on project evaluations, practical projects, industry-based case studies, etc. In addition, they conduct live seminars to assist you in improving your practical expertise. Students in this curriculum will build their websites without any difficulty.
Duration: 2.5 months
Course Fee: 10,000
Course curriculum & modules:
The Fundamentals of Digital Marketing
WordPress Website Design
Search Engine Optimization
Google Webmaster Tools / Search Console
Google My Business
Google Ads / PPC / SEM
Social Media Optimization
Social Media Marketing
Bing Ads
Google Analytics
Online Reputation Management
Video / YouTube Marketing
Quora Marketing
Email Marketing
WhatsApp Marketing
SMS Marketing
Content Marketing
Affiliate Marketing
AdSense Marketing
E-commerce Marketing
App Store Marketing
SEO Strategy
Auditing, Planning, and Reporting
Google Ads Campaign Optimization
Campaign Optimization
Social Media Marketing Strategy and Optimization
Digital Marketing
Competitor Analysis
Digital Marketing Proposal, Marketing Plan, and Advanced Tools
Course Highlights:
19 Digital Marketing Certifications
Recognized Certifications
Live Projects and Industrial Case Studies
Practical Training
Masterclass
100% Job Placements
Contact Details:
Address: 5th Cross, #2687, 2, Kalidasa Rd, Vani Vilas Mohalla, Mysuru, Karnataka 570002
Phone: 7353515515
E-mail: [email protected]
Website: https://digitalacademy360.com/
ExcelR

With over ten years of experience, ExcelR has emerged as a leading institution for digital marketing training and consultation in Mysore. This institution is providing training to students and professionals in Mysore and around the world. They also provide world-class training using classroom and online training techniques.
They have experienced staff that is dedicated to meeting industry demands and keeping up with ever-changing technical breakthroughs. Their primary purpose is to assist individuals and organizations by giving courses based on practical knowledge and academic principles.
Course curriculum & modules
World Of Marketing
Intro to Digital Marketing
Masterclass On Content Writing
Graphic Designing
Internal Framework Of Internet
Basic Terminology Of Digital Marketing
Keyword Research
Website Building
Introduction To SEO
Keyword Research & Implementation
SEO Content Writing
On-Page SEO
Search Engine Visibility
Website Working Analysis
Off-Page SEO
Local SEO
Advanced SEO
Intro To Search Engine Marketing
Intro To Google Ads
Search Ads
Display Ads
Video Ads
Search Ads- Advanced Topics
Social Media
Facebook
LinkedIn
Twitter
Instagram
Video Marketing Introduction
Fundamentals Of YouTube Pages And Best Practices
YouTube Channel Beautification
YouTube Analytics
YouTube Monetization
Email Marketing Modules
Affiliate Marketing
Resume Building
Course Duration: 6 Months
Course Fee: To know more about their fee structure contact them using the details provided below
Course Highlights:
Placement Assistance
Assistance
Best Course for HR Executives, Freshers, and All Other Non-Technical Domains
35+ tools
Resume building
LinkedIn profile optimization.
11 International Certifications from Facebook, Google Ads, and YouTube
Lifetime access to Self-Paced Learning
Take advantage of ExcelR's exclusive JUMBO PASS (Limited Period Offer)
Contact Details:
Phone: +91 9632156744
Address: 49, 1st Cross, 27th Main, behind Tata Motors, 1st Stage, BTM Layout, Bengaluru, Karnataka 560068
The Apponix Academy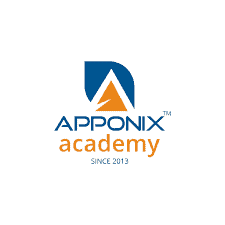 Apponix Technologies Private Limited, based in Bangalore, was founded in 2013 as a digital marketing training institution in Mysore. They have trained approximately 7000 students and provided over 20 in-demand certification courses. They provide classes both online and in-person. All courses are created by skilled trainers with over seven years of digital expertise.
After the training, the Institution also provides placement aid.
Course curriculum & modules:
Understanding Digital Marketing Fundamentals
Social Media Marketing
Search Engine Marketing (SEO)
Keyword Research
Competition Analysis
Webinar Marketing
Content Marketing
Google AdSense
Affiliate Marketing
Google Display Network Campaigns
Google Display Network Campaigns
Generating Leads with various methods
Creating a blog using CMS
Hashtag Viral Marketing
Youtube Marketing
Lead Generation
Online Reputation management
Design graphics
WhatsApp Marketing
Bulk Email Marketing using different software vendors
Landing Page Techniques
Understanding Google Analytics and Pay-Per-Click (PPC)
Course Duration: 60 days
Course Fee: ₹15000-₹20000
Course Highlights:
Trainers with extensive industry experience
Complete placement help
Competitive fees
A batch consists of just 8 to 10 students.
Each module has live projects.
The curriculum has been revised and updated.
Flexible class schedules
Contact Details:
Phone: +91 80505 80888
Address: 306, 10th Main, 46th Cross, 4th Block Rajajinagar, Bangalore – 560010
E-mail: [email protected]
Regional Institute of Digital Marketing

Regional Institute of Digital Marketing is also one of Mysore's best job-oriented digital marketing courses providers with 100% job placement support. They offer a variety of courses such as digital marketing, analytics, advanced excel, and soft skills. Their staff has more than ten years of expertise in the digital marketing industry and gives a comprehensive understanding of all aspects of digital marketing. They not only provide digital marketing and analytics classes, but they also assist students in developing their personality and communication abilities via their soft skills training program. 
Course Duration: 60 hours.
Course Fee: 10,999/-
Course curriculum & modules:
Google My Business
Google Adwords
Social Media Optimization
Google AdWords
Display Advertising
Affiliate marketing
Contact Details:
Address: #198, 2nd Floor, Dr. Rajkumar Road, Yaraganahally Extension, Radhakrishna Nagar, Mysuru, Karnataka, India – 570011
Phone: 9480384045
E-mail: [email protected]
Website: https://ridm.in/
Digiperform

Digiperform offers one of the famous digital marketing course providers in Mysore. The course is designed to cover the gap between the industry's digital marketing training demands and the market's supply of trained individuals. They provide students with hands-on exposure via live projects and case studies. The Advanced Digital Marketing Program consists of 50 modules and ends in 15 certifications. They successfully trained 20,000 students and guided 16,636 students in finding employment. They provide both practical and theoretical understanding in all of the leading digital marketing areas. Their faculty includes top industry specialists with extensive expertise in this field.
Course Duration: The duration of this course is 320 hours.
Course Fee: If you want to know about fee structure you can contact them using the contact details provided below.
Course curriculum & modules:
An Overview of Online Marketing
How to Generate Leads Online
Creating a Website
Inbound Marketing
Youtube Marketing
Email Marketing
Web Analytics & Traffic Reporting
Web Content Writing
Remarketing & Recall Ads
Google Ads
Online Media Buying Strategy
Facebook Advertising
Marketing Automation
Tag Manager & Advanced Google Analytics
Multi-Touch Point Marketing
Introduction to Social Media Marketing
Social Media Marketing Strategy
Online Reputation Management & SM Tools
Introduction to SEO
Keywords Planning & Research
SEO Content Writing
Personal Branding & Influencer Marketing
Making Money With Blogging
E-commerce Marketing
Earning as Affiliate Marketer
Contact Details:
Website: Digiperform
E-mail: [email protected]
Phone Number: 08527611500
Address: D. No, K.Tech Innovation Hub, 17, 5th Main Road, Kuvempunagara North, Saraswathipuram, Mysuru, Karnataka 570009.
Mysore Commerce Academy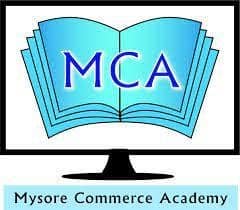 Mysore Commerce Academy (MCA) is also one of Mysore's top digital marketing institutions. They have already trained over 1,450 students. Students can choose from six major courses. MCA trainers are not just experienced professionals, but they are also enthusiastic about teaching and motivated by a sense of purpose. They help with job placement and guide students for freelance initiatives. They also give hands-on exposure to real-time case studies via practical training with live projects. In addition, they provide fully equipped digital classrooms and computer laboratories for hands-on computer training. The staff has more than five years of industrial experience.
Course Duration: 180 hours
Course Fee: If you want to know about fee structure you can contact them using the contact details provided below.
Course curriculum & modules:
An Overview of Digital Marketing
Keyword Research
Website Design
Keyword Research
WordPress Website Development
An Overview of Search Engines
Search Engine Marketing (SEO)
Google Webmaster Tool
Google Search Console
My Business on Google
Optimization of Social Media Marketing on Social Media
Google Ads/PPC
Google AdWords
Google My Business
Social Media Optimization Social Media Marketing
PPC/ Google Ads
Bing Ads
Google Analytics
ORM
Quora Marketing
E-mail Marketing
WhatsApp and SMS Marketing
App Store Optimization
Content Marketing
Competitor Analysis
Digital Marketing Planning
Digital Marketing Budget & Proposal Creation
Contact Details:
E-mail: [email protected]
Phone Number: 09686612979
Address: 5th Cross, #2687/2, Kalidasa Rd, Vani Vilas Mohalla, Mysuru, Karnataka 570002.
Arena Animation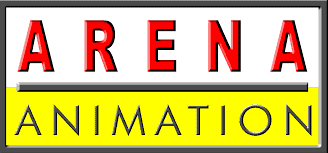 Arena Animation is a well-known institution in the media and entertainment industries. It has a pan-India institution and provides courses, including digital marketing. Arena animation is provided quality training since 1996 and is always adding more, more relevant, and up-to-date courses to its program. Arena Animation courses are job-focused, with a focus on equipping students with technical and interpersonal skills.
Course Duration: The course is for ten months (two hours a day, three days a week). Students have an option of a fast-track course as well.
Course Fee: 75,000-1Lakh (loan facility available).
Course curriculum & modules:
Marketing fundamentals
SEO strategies
Display advertising
Internet advertising with a robust search network
Social media marketing
Social media optimization
Content writing
Affiliate marketing
Inbound marketing
E-mail marketing
Lead nurturing
Legal eCommerce
Developing an effective digital marketing portfolio by using web technologies and analytics.
Contact Details:
Address: 918 1st Floor, Sahukar Chennaiah Road
T K Layout Mysore, Karnataka-570009
Phone Number: 0821-4000664, 96206-10376
TOON-2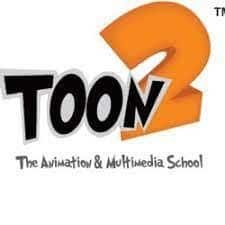 Toon-2 Institution is also one of the top digital marketing institutes in Mysore. Since October 2010, Toon2, the Animation and Multimedia School, has been providing courses in Mysore. Diplomas and short-term courses are also available from this institute. This one-month course is designed for those who want to learn something new in a short period of time. The training curriculum includes an in-depth understanding of social media marketing, pay-per-click, and the fundamentals of graphic design and web design.
This course will provide you with hands-on training on a variety of tools. You will be guided by experts and will learn in-demand skills.
Course Duration: Two months
Course Fee: If you want to know about fee structure you can contact them using the contact details provided below.
Course Curriculum & modules:
Social media marketing
Pay per click
Basic graphic designing
Web designing
Contact Details:
Address: # 170 Anikethana Road, Kuvempu Nagar, Mysuru, Karnataka 570023.
Phone Number: 7406601888 / 7406601488
E-mail: [email protected]
Conclusion:
The future of marketing strategy is digital marketing, with several opportunities for anyone looking to develop a career in the digital marketing profession. However, if you want to become a successful digital marketer, you first have to learn a digital marketing course from a digital marketing institute. A digital marketing education combines academic study with practical application in real-world circumstances, preparing you to be an effective and competent digital marketer. The courses mentioned above are top Digital Marketing courses in Mysore to enroll in for 2021. You will become a certified Digital Marketer if you take one of these courses.
When choosing an institute to undertake a digital marketing course, ensure that their course covers the majority of digital marketing topics and provides hands-on experience with career counseling.