All businesses are switching their advertising money away from traditional marketing strategies and digital marketing strategies. As a result, businesses are looking for digital marketers to stay competitive in the digital world and improve their online presence.
also read: 10 best digital marketing courses in Bangalore
So because demand for digital marketers outnumbers the supply, businesses are paying them well. Given the continuing growth of digital marketing, now would be the ideal time to search for a digital marketing course to begin your career in this industry. If you have just graduated and are seeking digital marketing courses in Jayanagar, this is the place to be.
10 Best digital marketing courses in Jayanagar
Digital Monk – #1 Best Digital Marketing Courses in the in Jayanagar

Digital Monk is the only digital marketing training institute in Jayanagar offering 100% Job Assistance for its students after successful completion of the Course. Digital Monk provides both classroom and online training.
The course is organized into 8 core modules and 12 specialized modules with more than 150+ Hrs of Practical training with 6 Live Capstone Projects. The course is designed for serious people who want to be in the top 1% of digital marketing. The course will equip you to crack all the industry certifications from Google, Hubspot, Microsoft, etc, a total of 15+ Globally recognized Certifications will be cleared by the students. The course is designed to make you a highly paid digital marketing professional.
Digital marketing course in Jayanagar with curriculum & modules:
Introduction to Digital Marketing
Website Design
Content Marketing
Search Engine Optimization
Search Engine Marketing
Social Media Marketing
Email Marketing
Web analytics
Digital Marketing Strategy
Specialization Topics: Graphic Design, Youtube marketing, Mobile Marketing, CRO, Influencer Marketing, Growth Hacking, Marketing Automation, Affiliate Marketing, Sales Funnels, [50+ Topics], etc
Course Duration & Fees:
There Course duration is 2.5 Months for Weekdays ( Mon to Friday 2.5 to 3 Hours class) and 4.5 Months for Weekends ( Saturday and Sunday ( 4 to 5 Hours Class). We don't intend to drag the course for 6 months or 9 months, as the students will lose momentum in learning. Mode of training is available in both Classroom and online.
The Course Fee is 60,000 + GST.
Course Faculty:
The Faculties at digital Monk have more than 7+ Years of experience in digital marketing with Facebook and google certified, few of them having their own digital marketing agencies working on 100s of clients projects to working for Top MNC's running campaigns in Crores of Rupees. The trainers cover all the popular digital marketing tools.
Course Highlights:
Industry most Advanced Curriculum
350+ hrs of Practical Training
100% Placement Guarantee
50+ Modules
5+ Industry Experts
Best in Class Learning Management System (where you can access our recorded classes)
Premium Tools worth 140,000/- ( All original Tools with license keys)
15+ Globally recognized Certifications
10 Days No Question Refund Policy
Best in class Infrastructure
Industry Experts who take your classes
Freelancing Opportunities ( Work from home opportunities)
Learn to make money through Affiliate Marketing
Build your own business and eCommerce website.
Course Projects:
Designing a Business Website
Designing a Ecommerce Website
Designing Landing Pages
30 Day Social Media Strategy
Running Paid Google and FB Ads
Doing SEO for a Complete Website
Running Email Campaigns
Lead Generation Campaigns
Course Certifications:
6 Google Ads Certifications
1 Google Analytics Certifications
5 Hubspot Certification
1 Microsoft Bing certification
1 Course Completion Certificate.
Student Reviews:
Contact us:
Email: [email protected]
Phone: +91 8310657401
Institute Address: 3rd Floor, No.944, 16th Main Rd, Kuvempu Nagar, BTM 2nd Stage, Bengaluru, Karnataka 560076
Course Brochure: Download here
NIIT – #2 Best Digital Marketing Courses in the in Jayanagar

The National Institute of Information Technology, known as NIIT, is a well-known educational establishment. NIIT was the very first digital marketing institution in Jayanagar to implement a structured curriculum in 2012.
The Ireland Digital Marketing Institute cooperated on the curriculum and training materials. They also provide certifications to their students.
So far, they believe that 40,000 professionals have been qualified.
ISB Executive Education – #3 Best Digital Marketing Courses in the in Jayanagar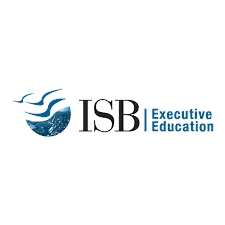 ISB Executive Education provides the best Digital Marketing and Analytics training in Jayanagar, enabling you to understand digital user behavior, design different digital marketing strategies, and apply analytics to maximize an organization's total ROI. With the ever-changing developments in digital marketing, this course is designed to prepare you for the most lucrative profession in the area of digital marketing while also providing you with the necessary skills to tackle the competitive world.
Digital Academy 360 – #4 Best Digital Marketing Courses in the in Jayanagar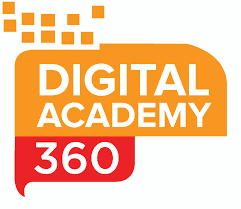 Digital Academy 360 is a team of Digital Marketing Experts with over ten years of industry expertise working on real-world projects. Their trainers have worked with students, business professionals, and entrepreneurs to help them improve their skills. The purpose of this institution is to deliver high-quality, industry-standard-based training at a reasonable cost. They offer high-quality digital marketing training in Jayanagar and education in both online and offline formats. This award-winning institution has students from over 33 countries. Digital Academy 360 has successfully educated over 20,000 students.
Besant Technologies – #5 Best Digital Marketing Courses in the in Jayanagar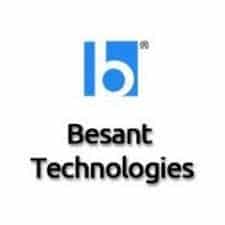 Besant Technologies is also one of the most reputable specialized training institutes in Bangalore and Chennai. It also offers Advanced Digital Marketing Training in Jayanagar. They also provide six certifications in six weeks. This institution develops job-ready digital marketing students that have completed four projects throughout their course. They offer students flexible training times and also assist students with interview preparation.
Web marketing academy – #6 Best Digital Marketing Courses in the in Jayanagar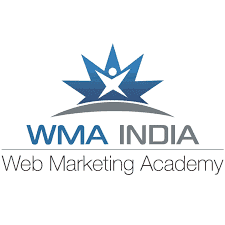 Web marketing academy has become one of the best digital marketing institutions in Jayanagar, with Christ University accreditation. Web marketing institute is also an approved partner of IIM Bangalore's digital marketing seminars. Web Marketing Academy is most often considered as one of the best digital marketing courses in Jayanagar since it has been providing high-quality digital marketing training for quite some time. Along with digital marketing classes and other training programs, the web marketing academy specializes in delivering seminars for global corporations, small enterprises, and other marketing professionals. Web marketing academy is also tailored in terms of offering training to candidates who enroll in it. It also assists them in staying up to date with the vital knowledge needed to thrive in the work field.
Digital Kora – #7 Best Digital Marketing Courses in the in Jayanagar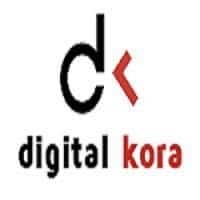 Digital Kora is also a digital marketing training facility situated in Jayanagar, Bangalore. They are among the most prestigious digital marketing institutes, with a heavy focus on the practical aspects of digital marketing. They put a premium on ongoing initiatives. This helps their students acquire a sense of the kind of projects they could manage in the future and prepares them for the industry. They have trained approximately 5000 students in their 8+ years of expertise. Digital Kora Technologies offers a training platform for professional Digital Marketing. The institution is recognized because of its top placement offerings, real-time training, and practical exercises.
Learn Digital Academy – #8 Best Digital Marketing Courses in the in Jayanagar

Learn Digital Academy is an organization that is solely dedicated to offering digital marketing training in Jayanagar. They prefer to concentrate on training using the most up-to-date technology as well as practical training techniques that make it simpler for students to learn. The institution has more than 12 trainers who instruct over 5000 students who are separated into around 250 batches. The academy's trainers are experts with more than five years of experience who give digital marketing courses in Jayanagar.
Institute of marketing – #9 Best Digital Marketing Courses in the in Jayanagar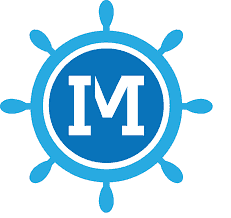 The Institute of Marketing is also one of the leading institutions in Jayanagar for digital marketing training. They offer SEO, SMM, and PPC training in addition to digital marketing classes. They also provide short-term courses to make them more accessible with a cheaper fee structure. They also provide corporate training in addition to all of this.
For years, the Institute of Digital Marketing has given the highest quality digital marketing education in Jayanagar and has built a reputation around it.
Students who join the marketing institute get 360-degree training, which includes learning and development opportunities and personality development training. Additionally, students receive live engagement as well as additional practical instruction.
There are two kinds of courses available at the institution. The first is an advanced digital marketing course, while the second is a crash course in digital marketing. The crash course lasts three weeks, whereas the advanced level course lasts two and a half months. It gives students the option of selecting batches based on their needs, such as weekend batches or weekday batches, whichever is most suitable for them.
National Institute of digital marketing – #10 Best Digital Marketing Courses in the in Jayanagar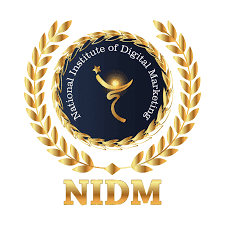 The national institute of digital marketing is another well-known institution on the list when it comes to digital marketing training in Jayanagar. They have established a remarkable track record of training over 10,000 students to date, as well as a record of success of 100% placement support.
The national institute of digital marketing is well-known for providing excellent digital marketing courses in Jayanagar as well as other small and large cities.
The institution also allows working professionals and job seekers to participate in the course on an equitable basis. Students who register for this course have the opportunity of enrolling in both online and offline programs. They also provide corporate training.
Conclusion:
If you're searching for the top digital marketing course in Jayanagar, the institutes & courses listed above are undoubtedly the best to pursue. Explore their websites and curriculum to learn more about them, and then select which is the ideal digital marketing course in Jayanagar for you.