Every business is shifting its advertising from traditional marketing strategies to digital marketing strategies. Digital marketing is a cost-effective approach to conduct marketing strategies, with increased investment returns. Digital marketing is a profitable career that is predicted to grow significantly in the coming years.
also read: 10 best digital marketing courses in Bangalore
The career prospects for digital marketers are also growing, and businesses both in India and overseas are looking for digital marketers to help them stay competitive in the world economy. According to reports, four out of every ten professions demand digital marketing expertise.
If you want to pursue a career in digital marketing, you can enroll yourself in one of the courses mentioned below. The digital marketing courses in Indira Nagar mentioned below train their students for future opportunities and obstacles in digital marketing.
10 Best Digital Marketing Courses in Indiranagar
Digital Monk

Digital Monk in Indiranagar is the only digital marketing training institute offering 100% Job Assistance for its students after successful completion of the Course. Digital Monk provides both classroom and online training.
The course is organized into 8 core modules and 12 specialized modules with more than 150+ Hrs of Practical training with 6 Live Capstone Projects. The course is designed for serious people who want to be in the top 1% of digital marketing. The course will equip you to crack all the industry certifications from Google, Hubspot, Microsoft, etc, a total of 15+ Globally recognized Certifications will be cleared by the students. The course is designed to make you a highly paid digital marketing professional.
Digital marketing course curicullum & modules:
Introduction to Digital Marketing
Website Design
Content Marketing
Search Engine Optimization
Search Engine Marketing
Social Media Marketing
Email Marketing
Web analytics
Digital Marketing Strategy
Specialization Topics: Graphic Design, Youtube marketing, Mobile Marketing, CRO, Influencer Marketing, Growth Hacking, Marketing Automation, Affiliate Marketing, Sales Funnels, [50+ Topics], etc
Course Duration & Fees:
There Course duration is 2.5 Months for Weekdays ( Mon to Friday 2.5 to 3 Hours class) and 4.5 Months for Weekends ( Saturday and Sunday ( 4 to 5 Hours Class). We don't intend to drag the course for 6 months or 9 months, as the students will lose momentum in learning. Mode of training is available in both Classroom and online.
The Course Fee is 60,000 + GST.
Course Faculty:
The Faculties at digital Monk have more than 7+ Years of experience in digital marketing with Facebook and google certified, few of them having their own digital marketing agencies working on 100s of clients projects to working for Top MNC's running campaigns in Crores of Rupees. The trainers cover all the popular digital marketing tools.
Course Highlights:
Industry most Advanced Curriculum
350+ hrs of Practical Training
100% Placement Guarantee
50+ Modules
5+ Industry Experts
Best in Class Learning Management System (where you can access our recorded classes)
Premium Tools worth 140,000/- ( All original Tools with license keys)
15+ Globally recognized Certifications
10 Days No Question Refund Policy
Best in class Infrastructure
Industry Experts who take your classes
Freelancing Opportunities ( Work from home opportunities)
Learn to make money through Affiliate Marketing
Build your own business and eCommerce website.
Course Projects:
Designing a Business Website
Designing a Ecommerce Website
Designing Landing Pages
30 Day Social Media Strategy
Running Paid Google and FB Ads
Doing SEO for a Complete Website
Running Email Campaigns
Lead Generation Campaigns
Course Certifications:
6 Google Ads Certifications
1 Google Analytics Certifications
5 Hubspot Certification
1 Microsoft Bing certification
1 Course Completion Certificate.
Student Reviews:
Contact us:
Email: [email protected]
Phone: +91 8310657401
Institute Address: 3rd Floor, No.944, 16th Main Rd, Kuvempu Nagar, BTM 2nd Stage, Bengaluru, Karnataka 560076
Course Brochure: Download here
Digiperform

Digiperform is also recognized as one of the top digital marketing courses in Indira Nagar. The majority of their students get employed in India's leading businesses. If you're looking for the best digital marketing courses in Indira Nagar, Digiperform seems to be a good option. It is a perfect venue for both new and seasoned digital marketers looking to further their careers. They employ industry experts on staff to guarantee that students are prepared for placement after the courses. The top digital marketers will deliver the classes. Participants will also be given homework assignments and hands-on training involving live projects. Students get credentials and placement support after completing this course. They successfully placed over 18,000 digital marketers in top businesses. Students can also work as independent marketers with their internationally recognized marketing accreditation.
Contact Details:
Address: No.483, 2nd Floor, 100ft Road Indiranagar, Indiranagar, Bangalore – 560038, Opposite KFC
Phone Number: 073376 99994
Web Marketing Academy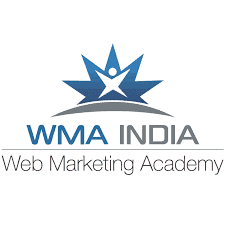 Web Marketing Academy is also one of the best institutions which provide classroom Digital Marketing Training in Indira Nagar. The course is intended for working business professionals, students, leaders, experienced marketing and sales executives, business owners, and entrepreneurs who want to enhance their skills or begin a new career in the digital marketing industry.
They also provide one-on-one classroom instruction. After enrolling in this course, you will learn how to design, develop, and measure effective digital marketing initiatives while working on real-time projects. Each module of the Digital Marketing Course is guided by an individual who is a subject matter expert and expert in their respective professions.
Contact Details:
Website: https://www.webmarketingacademy.in/
Address: No. 1003, Ground Floor, 12th A Main, 2nd Cross Road, Doopanahalli, Indira Nagar, Bangalore – 560008
Besant Technologies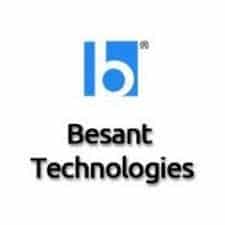 Besant Technologies is a well-known provider of digital marketing Courses in Indira Nagar. Their training program places a strong emphasis on practical and real-world experience. In the previous ten years, Besant Technologies successfully trained over a lakh students. They've always tried to maintain their exhibits as affordable and easily accessible. Besant Technologies also offers 100 percent practical training via actual assignments, helping students to grasp concepts more thoroughly. Their ideas and practices will lead to a prosperous career. It assists you in learning the fundamentals of DM. You will learn how to drive visitors to landing pages and improve revenue. The trainers here are very skilled and have more than ten years of expertise in Digital Marketing. Furthermore, Besant Technologies Certification is recognized by the world's leading corporations. As a result, it makes a significant contribution to your CV.
Contact Details:
Address: No.54, 5th Main Road, Indiranagar, Bangalore – 560008, Behind Leela Palace Hotel
Phone Number: 087672 60270
Massive Technology Solutions

Massive Technology Solutions is one of the leading online and offline digital marketing training courses in Indira Nagar, Bangalore. They were established in 2007, while their services have since expanded internationally. It is operated and managed by experienced individuals who manage a group of educators and trainers with subject knowledge. This institution provides training in the topic of one's choosing through various courses. These simple courses are mainly geared for students, business professionals, and IT experts who want to expand their knowledge and advance their careers. Massive Technology Solutions provides short-term courses as well as certificate programs.
Contact Details:
Address: no 19, 9th main, Indiranagar 1st stage, Indiranagar, Bangalore, India – 560038
Phone Number: 090360 07739
Introtallent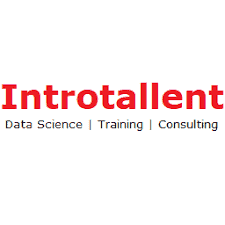 Introtallent is also one of the best institutions in Indira Nagar, Banglore. It has a pretty high rate of placement. By the end of their course, most of the students who took the Introtallent course had landed a job in the digital marketing industry. They have successfully trained approximately 8000 professionals across India, the United States, the United Kingdom, Canada, Singapore, and Australia. Introtallent helps students by organizing workshops with leading experts and industry professionals having ten to fifteen years of expertise. The institution assists students in learning online and offline through personalized assistance. They also instruct students how to create their own websites and advertise them online. They are quick to respond to any issues or questions you may have.
Contact Details:
Address: No 12, Anu Arcade, 3rd Floor, CMH Road, Indiranagar, Bangalore – 560038, Near Indiranagar Above A2B
Phone Number: 086185 69998
Digital Academy 360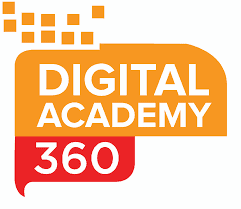 Digital Academy 360 is a Google-recognized Partner institution with excellent placements records. Suppose you are searching for the classroom training with hands-on experience. In that case, Digital Academy 360 is among the top digital marketing institutes in Indira Nagar. The trainers at digital academy 360 have a combined experience of more than nine years. The whole digital academy 360 teams are digital marketing experts and AdWords Certified Professionals. These experts have developed programs that are up to date on current industry analysis and supplemented with practical tools that can help students prepare for the professional world. They also provide a 100% placement assurance or refund for new graduates, working professionals, and business owners. This digital marketing curriculum is more hands-on, with case studies, assignments, projects, and industry-based certifications. You will get the chance to work on real-time industrial initiatives that will help you gain practical experience on major projects. Students will also get to design and develop their own WordPress website and work on projects across many platforms.
Contact Details:
Address: #545, 2nd floor, Chinmaya Mission Hospital Rd, Indiranagar, Bengaluru, Karnataka 560038
Phone Number: 073535 15515
Conclusion:
Unlike traditional marketing approaches, digital marketing provides a cost-effective solution to execute marketing strategies with better investment returns. Digital marketing is a profitable career that is predicted to grow significantly in the future years. If you're looking for the best digital marketing courses in Indira Nagar, look no further and select one of the courses mentioned above. Before settling on a final institution for digital marketing courses, always visit their free demo classes and discover more about their facilities by contacting the institution.