In recent years, the industry of digital marketing has seen a significant increase in demand. Digital marketing became one of the most sought-after marketing fields today, as more businesses want to have a strong digital presence. The majority of today's customers are available on the internet and spend a significant amount of time browsing the internet.
also read: 10 best digital marketing courses in Bangalore
Businesses and brands can take advantage of all this, participate in significant digital marketing activities, and use the internet to advertise their goods and services to their target audience. As a result, the demand for digital marketing experts has increased. The increased need for digital marketing has opened the way for a variety of career opportunities. Students can choose from a variety of job opportunities in the area of digital marketing.
If you want to pursue a career in digital marketing you have to enroll yourself in one of the digital marketing institutes. You should enhance your skills with perfect training from knowledgeable professionals prior to applying your unique ideas in digital marketing. If you're looking for the top digital marketing courses in BTM Layout, you've come to the right place.
In this article, we have mentioned top digital marketing courses in BTM Layout, including all the course information you'll need to make an informed decision on selecting the best digital marketing course available.
10 Best Digital Marketing Courses in BTM Layout
Digital Monk

Digital Monk is the only digital marketing training institute in BTM Layout offering 100% Job Assistance for its students after successful completion of the Course. Digital Monk provides both classroom and online training.
The course is organized into 8 core modules and 12 specialized modules with more than 150+ Hrs of Practical training with 6 Live Capstone Projects. The course is designed for serious people who want to be in the top 1% of digital marketing. The course will equip you to crack all the industry certifications from Google, Hubspot, Microsoft, etc, a total of 15+ Globally recognized Certifications will be cleared by the students. The course is designed to make you a highly paid digital marketing professional.
Digital marketing course in BTM Layout with curriculum & modules:
Introduction to Digital Marketing
Website Design
Content Marketing
Search Engine Optimization
Search Engine Marketing
Social Media Marketing
Email Marketing
Web analytics
Digital Marketing Strategy
Specialization Topics: Graphic Design, Youtube marketing, Mobile Marketing, CRO, Influencer Marketing, Growth Hacking, Marketing Automation, Affiliate Marketing, Sales Funnels, [50+ Topics], etc
Course Duration & Fees:
There Course duration is 2.5 Months for Weekdays ( Mon to Friday 2.5 to 3 Hours class) and 4.5 Months for Weekends ( Saturday and Sunday ( 4 to 5 Hours Class). We don't intend to drag the course for 6 months or 9 months, as the students will lose momentum in learning. Mode of training is available in both Classroom and online.
The Course Fee is 60,000 + GST.
Course Faculty:
The Faculties at digital Monk have more than 7+ Years of experience in digital marketing with Facebook and google certified, a few of them have their own digital marketing agencies working on 100s of clients' projects to working for Top MNCs running campaigns in Crores of Rupees. The trainers cover all the popular digital marketing tools.
Course Highlights:
Industry's Most Advanced Curriculum
350+ hrs of Practical Training
100% Placement Guarantee
50+ Modules
5+ Industry Experts
Best in Class Learning Management System (where you can access our recorded classes)
Premium Tools worth 140,000/- ( All original Tools with license keys)
15+ Globally recognized Certifications
10 Days No Question Refund Policy
Best in class Infrastructure
Industry Experts who take your classes
Freelancing Opportunities ( Work from home opportunities)
Learn to make money through Affiliate Marketing
Build your own business and eCommerce website.
Course Projects:
Designing a Business Website
Designing an Ecommerce Website
Designing Landing Pages
30-Day Social Media Strategy
Running Paid Google and FB Ads
Doing SEO for a Complete Website
Running Email Campaigns
Lead Generation Campaigns
Course Certifications:
6 Google Ads Certifications
1 Google Analytics Certifications
5 Hubspot Certification
1 Microsoft Bing certification
1 Course Completion Certificate.
Student Reviews:
Contact us:
Email: [email protected]
Phone: +91 8310657401
Institute Address: 3rd Floor, No.944, 16th Main Rd, Kuvempu Nagar, BTM 2nd Stage, Bengaluru, Karnataka 560076
Course Brochure: Download here
Excelr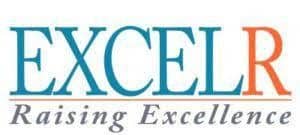 Excelr is a leading provider of digital marketing certification training in BTM layout. The digital marketing course will be taught by highly qualified and experienced trainers who are regarded as some of the best digital marketers. Each topic taught in the course is interspersed with a variety of hands-on activities. They also provide you with 1-year e-learning subscription and 9 worldwide certifications from Google, Facebook, and YouTube, and many others. Several of their ex-students now work as digital marketing experts for a variety of leading businesses.
Contact Details:
Address: 49, 1st Cross, 27th Main, 1st Stage, BTM Layout, BTM Layout 1st Stage, Bangalore – 560068, Behind Tata Motors
Phone Number: 1800 212 2120
Website: excelr.com
National Institute of Digital Marketing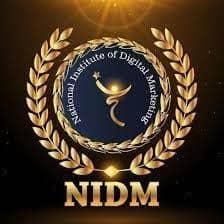 National Institute of Digital Marketing is also one of the top digital marketing training institutes in BTM Layout. The trainers of this institution ensure that students get prepared and learn all major aspects of digital marketing. NIDM believes that students are well equipped with the information and skill-set necessary to excel in their careers. This course is designed to fulfill the demands of both businesses and individuals. They have successfully trained over 20,000 students in 2000 sessions in their 11+ years of expertise.
Contact Details:
Phone Number: 096113 03057
Address: National Institute of Digital Marketing #152, 13th Main, 1st Cross, BTM Layout, Near Udupi Garden Signal, 1st Stage, Bangalore-560068
Digital Kora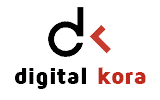 Digital Kora is indeed one of the leading digital marketing institutions and training facilities situated in BTM Layout. They are a renowned digital marketing institution that focuses on the practical side of the industry.  This helps their students to gain a concept of the projects that they might have to tackle in the future and prepares them for the industry, and they have taught over 5000 students in their 8+ years of expertise.
Contact Details:
Phone Number: +91 88678 96632 / +91 89716 42632
Address: Ground floor, next to RVE technologies, opp. to water tank line, Bengaluru, Karnataka 560029
Email: [email protected]
Dynamic Marketer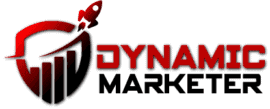 Dynamic Marketer Is also one Of The Leading Digital Marketing Institute In BTM Layout, India. Dynamic Marketer was started by M.S Kumar. He successfully trained approximately 15,000 students and conducted over 560 seminars in his 12+ years of expertise. This institution's course also includes intermediate and advanced training. Students will also have the experience of working with a variety of clients from a variety of industries, such as businesses, non-governmental organizations, government entities, and much more, which will help you expand your flexibility and assure professional success.
Contact Details:
Phone Number: +91 95915 95919
Address: 140/C, 1st floor, 15th Main Rd, Opposite Chinmaya Vidyalaya, Koramangala 4th block, Bangalore- 560034
Email: [email protected]
Indras Academy
Indras Academy has more than 8 years of expertise in the digital marketing industry, and they promote and boost the performance of its students via strategic development programs. They provide courses in a wide range of fields. On the other hand, their digital marketing course in BTM Layout is well-known because of their unique training approach. Their digital marketing courses can help you swiftly improve your skills and prepare for a bright future.Their training will help you get a better grasp of the industry by enhancing your skills.
Contact Details:
Phone Number: +91 8197224940
Address: Indras Academy, 2nd floor, 46, 7th Cross Rd, Mico Layout, Stage 2, BTM 2nd Stage, Bengaluru, Karnataka 560076
Email: [email protected]
Chee – Ron's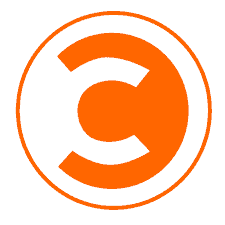 Chee Ron's – digital marketing Training in BTM Layout aims to help students in finding the right career. They use Real-Time Experience In The Training Method, which benefited both their students and clients.
They feel that incorporating diverse training methodologies into a tailored curriculum is the key to good training. During the course, this blend of theory and practice leads in more effective training.
Contact Details:
Phone Number: 080500 11677
Address: #10, 2nd Floor Outer Ring Road BTM 2nd Stage Near Water Tank, above Fed Bank, Bengaluru, Karnataka 560076
Email: [email protected]
Aficionado Technologies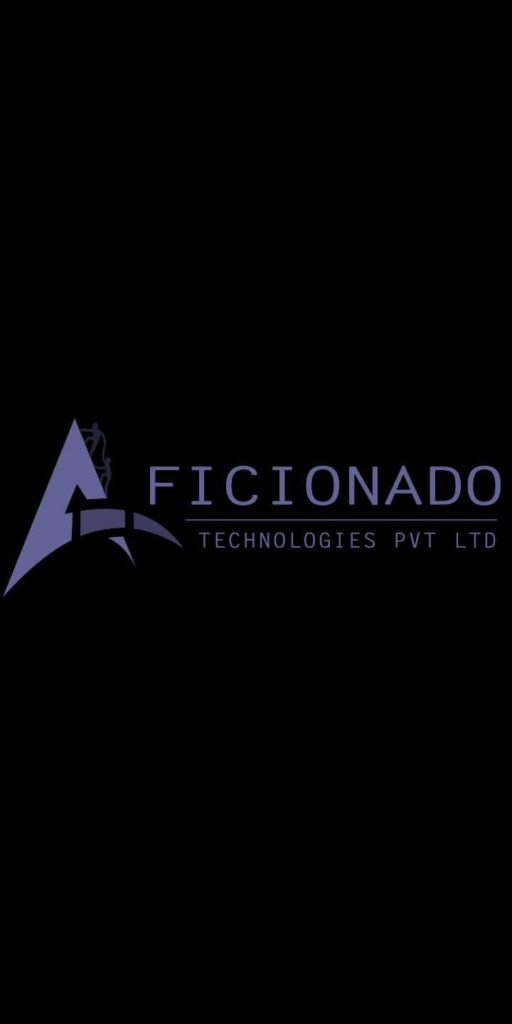 Aficionado Technologies is one of the best institutions that specializes in technology and digital marketing courses in BTM Layout. They include a comprehensive course design tailored to the specific needs of the industry/project, allowing students to pursue a career in digital marketing. They offer highly experienced Global Technologies Trainers and Certified Trainers from all around the globe who concentrate on live projects and assist students in addressing their concerns. They also have a staff of SMEs that do research, test, evaluate, and experiment in order to create and construct unique training curriculums.
Contact Details:
Address: Srinivasa Tower, 1st floor, Btm layout, Outer Ring Rd, Opp.Reliance Fresh, Bengaluru, Karnataka 560029
Phone Number: 6364215130
Email: [email protected]
Website: www.afitech.org
Conclusion:
The universities mentioned above are all some of the best institutions to learn digital marketing in BTM Layout. If you are searching for digital marketing courses in BTM Layout, the above institutes are your best options since they provide complete digital marketing courses at affordable pricing. The schools' staff includes industry professionals, and their curriculum keeps up with the newest developments in the fast-paced sector of digital marketing.