Bangalore is an IT hub, particularly in Yelahanka, where several companies are present. Because each company wants to compete with another and overcome competition, company owners must understand how to market their companies digitally and improve their profit. This also increases the number of jobs created for digital marketing in these companies, providing you with fantastic career opportunities. As a result, learning digital marketing is an excellent idea for entrepreneurs and working professionals.
However, as Bangalore is an IT hub, it also has several digital marketing agencies that claim to be the best. This may be unclear if you want to learn digital marketing. As a result, in this article, we have compiled a list of the top 10 digital marketing courses in Yelahanka to kickstart your career in Digital Marketing. So, without further ado, let us get started.
10 Best Digital Marketing Courses in Yelahanka
Digital Monk

Digital Monk is the only digital marketing training institute in Yelahanka offering 100% Job Assistance for its students after successful completion of the Course. Digital Monk provides both classroom and online training.
The course is organized into 8 core modules and 12 specialized modules with more than 150+ Hrs of Practical training with 6 Live Capstone Projects. The course is designed for serious people who want to be in the top 1% of digital marketing. The course will equip you to crack all the industry certifications from Google, Hubspot, Microsoft, etc, a total of 15+ Globally recognized Certifications will be cleared by the students. The course is designed to make you a highly paid digital marketing professional.
Digital marketing course in Yelahanka with curriculum & modules:
Introduction to Digital Marketing
Website Design
Content Marketing
Search Engine Optimization
Search Engine Marketing
Social Media Marketing
Email Marketing
Web analytics
Digital Marketing Strategy
Specialization Topics: Graphic Design, Youtube marketing, Mobile Marketing, CRO, Influencer Marketing, Growth Hacking, Marketing Automation, Affiliate Marketing, Sales Funnels, [50+ Topics], etc
Course Duration & Fees:
There Course duration is 2.5 Months for Weekdays ( Mon to Friday 2.5 to 3 Hours class) and 4.5 Months for Weekends ( Saturday and Sunday ( 4 to 5 Hours Class). We don't intend to drag the course for 6 months or 9 months, as the students will lose momentum in learning. Mode of training is available in both Classroom and online.
The Course Fee is $900 including all taxes.
Course Faculty:
The Faculties at digital Monk have more than 7+ Years of experience in digital marketing with Facebook and google certified, a few of them have their own digital marketing agencies working on 100s of clients' projects to working for Top MNCs running campaigns in Crores of Rupees. The trainers cover all the popular digital marketing tools.
Course Highlights:
Industry's Most Advanced Curriculum
350+ hrs of Practical Training
100% Placement Guarantee
50+ Modules
5+ Industry Experts
Best in Class Learning Management System (where you can access our recorded classes)
Premium Tools worth 140,000/- ( All original Tools with license keys)
15+ Globally recognized Certifications
10 Days No Question Refund Policy
Best in class Infrastructure
Industry Experts who take your classes
Freelancing Opportunities ( Work from home opportunities)
Learn to make money through Affiliate Marketing
Build your own business and eCommerce website.
Course Projects:
Designing a Business Website
Designing an Ecommerce Website
Designing Landing Pages
30-Day Social Media Strategy
Running Paid Google and FB Ads
Doing SEO for a Complete Website
Running Email Campaigns
Lead Generation Campaigns
Course Certifications:
6 Google Ads Certifications
1 Google Analytics Certifications
5 Hubspot Certification
1 Microsoft Bing certification
1 Course Completion Certificate.
Student Reviews:
Contact us:
Email: [email protected]
Phone: +91 8310657401
Institute Address: 3rd Floor, No.944, 16th Main Rd, Kuvempu Nagar, BTM 2nd Stage, Bengaluru, Karnataka 560076
Course Brochure: Download here
360 DigiTmg

360 DigiTmg is one of the world's leading institute and most recommended organizations for delivering digital marketing training in Yelahanka that can transform an individual's career. It was established in 2013 as a link between industry requirements and academic research. Each certification program's curriculum is carefully constructed to reflect the current business trends.
360DigiTMG offers a wide range of courses in high demand worldwide, including Data Analytics, Robotic Process Automation, Digital Marketing, Project Management, and others.
Their two-month course consists of 60 hours of classroom instruction, 100 hours of homework, and 480 hours of internship. The system includes over 15 digital marketing tools, ten international certificates, live free webinars, and much more.
The course curriculum includes, among other things, WordPress website creation, email marketing, affiliate marketing, e-commerce stores, search engine optimisation, and search engine marketing.
Contact details:
Address: No. 32, 3rd Floor HIG 1st Phase, 9th A Cross, Next to Canara Bank, Opp. to old Sub-registrar office, Yelahanka New Town, Bengaluru, Karnataka 560064
Phone: +91-9986442804/+91-77953 59760
Email: [email protected]
Website: www.360DigiTmg.com
Streamlyn Academy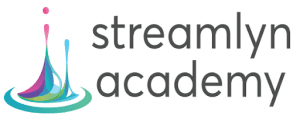 Streamlyn Academy is a major digital marketing institute in Yelahanka that offers competent courses. They are the only organisation that focuses on teaching Programmatic Advertising and assists you in advancing your marketing career. Mr Raja Chakraborty, an online marketing and advertising manager, and Mr Naveen Kumar Chennai, an IIT graduate with over five years of experience in Data Analytics and Advertising, founded Streamlyn Academy in 2015.
They offer 120 hours of training in three months, with over 20 certifications and a placement rate of approximately 93%. The training includes Physical Classroom Sessions where they teach a Comprehensive Syllabus such as Programmatic Advertising, Extra Skill Set of HTML, CSS, and Javascript, Microsoft Excel and PowerPoint etc.
It gives fantastic experience and Placement assistance, Stipend-based internship, Interview Training, Creative Designing Training, and mock interviews.
Web Hosting and Blogging, Advertising Metrics, Search Engine Optimization, Promoting and Monetizing Websites and Mobile Applications, Digital Advertising Channels, Extra Skill Set to Students, Campaign Management, and other topics are covered in the course curriculum.
Contact details:
Address: 34, Koramangala 4th Block, Near Sony World Junction 80ft Road, 20th L Cross Rd, AVS Layout, Bengaluru (25 km from Yelahanka), Karnataka 560034
Phone: +(91)-9883790299
Email: [email protected]
Website: www.streamlynacademy.com
EduPristine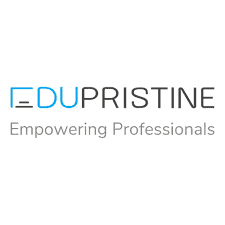 They began in 2007 and had over ten years of experience in digital marketing training in Yelahanka. Their main strength is their training methodology, which has the potential to have a powerful impact on aspiring minds and lead to a successful and well-planned career.
They provide both online and offline education, inviting professional digital marketing experts from around the world to give the developed skills required of a digital marketer.
They had trained over 23000 corporate employees in over 120 companies. Their training sessions include a Live Onboarding Discussion for 100 hours of instructor-led online learning and a 15-hour soft skill training session where you can learn content at your own pace. Additionally, you will receive Assured 6 Months of Web Hosting with one domain name, one business email account, and one live website development with dedicated digital discussion boards and placement assistance.
Contact details:
Address: Rainmakers Workspace, 213, 2nd Floor Ramanashree Arcade, Mahatma Gandhi Rd, Bengaluru (19 km from Yelahanka), Karnataka 560001
Phone: 1800 200 5835
Email: [email protected]
Website: https://www.edupristine.com
Trishana Technologies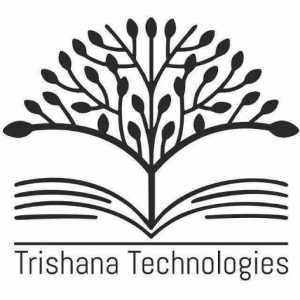 Trishana Technologies is a leading digital marketing training institute near Yelahanka that offers a variety of excellent courses in the IT sector, particularly in digital marketing.
Their digital marketing course includes practical and theoretical concepts, a free live demo and a one-year course validity, in which they treat each person individually and train them from industry experts through hands-on practicals. You will also receive a certificate of completion, 100% Placement Assistance and 24/7 Expert Support.
The course curriculum includes Online Marketing Overview, Video Marketing, Business Lead Generation, Google Analytics, Affiliate Marketing, Micro Blogging, Online Advertisements, Google Webmaster and Google Adwords.
Contact details:
Address: No 307, 3rd Floor, Sri Vasavi Arcade, Outer Ring Rd, above Axis Bank, HRBR Layout 1st Block, Bengaluru (22 km from Yelahanka), Karnataka 560043
Phone Number: +91 9513015050
Email: [email protected]
Website: https://www.trishnatechnologies.com
Digital Academy 360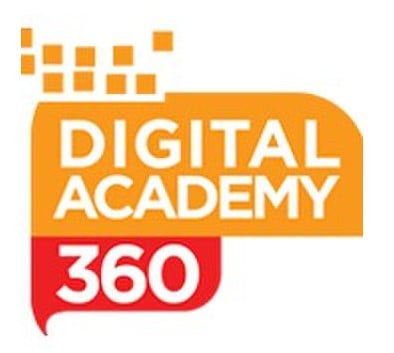 According to economic times and knowledge hunt, the best digital marketing institution in Yelahanka is digital academy 360, which has excellent teaching methods with experienced teachers, personal guidance, and an environment.
They have trained over 2000 students, placed them in over 250 companies over ten years, and are recognised for their quality placements.
Skill Diploma in Digital Marketing and Analytics is the name of their digital marketing course. It is a five-month program that includes more than 100 modules and 20 digital marketing agency projects. They will teach you digital marketing from beginner to advanced levels using industry experts as instructors, and you will be given Weekly Assignments, more than 20 digital marketing tools, and international certifications, as well as access to an LMS 24 hours a day, seven days a week.
The course curriculum includes- Introduction to Digital Marketing, methods to do Keyword Research Like a Pro, Social Media Marketing, YouTube Marketing, Email Marketing, Google Adsense, Content and Copywriting Mastery, Lead Generation, E-commerce and quora marketing and much more.
Contact details:
Address: 5. 41st Cross, 22nd Main Rd, Jayanagar 9th Block, Bengaluru (25 km from Yelahanka), Karnataka 560069
Phone: +91 7353 515 515
Email: [email protected]
Website: https://www.360digital.co.in
Web Marketing Academy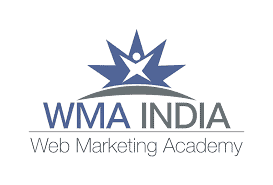 Suresh Babu founded Web Marketing Academy in 2011 as an initiative to educate India, but it has grown to become one of the most prevalent digital marketing courses near Yelahanka.
Whether you are a housewife, a student, or a working professional, you can take this course, which means anyone can learn it.
They provide a 100-day course in which they take a small group of only 8 to 10 students and instruct you in more than 200 hours of one-on-one engagement in which you can learn case studies, Sample Templates, and so on. They will teach you the most up-to-date course curriculum based on availability, with video tutorials, live ad campaigns, guest lecturers, regular assignments and assessments throughout the training, and lifetime membership. You will also receive internship assistance, international certifications, freelancing training, and other benefits.
The course curriculum includes- Concept of Digital Marketing, Affiliate Marketing, Blogging, Google Display Advertising, Google Search Advertising, Youtube Marketing and Advertising, Mobile App Advertising, Story Telling, How to Get Freelance Projects, Resume Preparation and much more.
Contact details:
Address: 1003, 12 A Main, 2nd Cross Rd, HAL 2nd Stage, Doopanahalli, Bengaluru (25 km from Yelahanka), Karnataka 560008
Phone: +91-8792299538 \ +91- 9731388721
Email: [email protected]
Website: https://www.webmarketingacademy.in
NIDM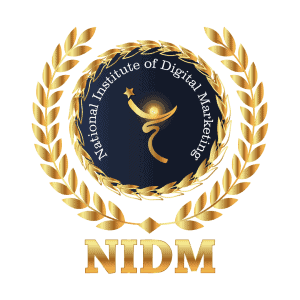 NIDM, or the National Institute of Digital Marketing, is a renowned digital marketing agency in Bangalore offering digital marketing courses in Yelahanka
It has trained over 10,000 students and placed them all in top-tier corporations. Mr M.S Kuma, an online marketing instructor and speaker with over ten years of experience, founded Nidm.
The NIDM faculty also has more than eight hours of digital work experience. They have trained over 5000 trainees from Flipkart and Myntra and held over 50 corporate workshops.
They provide short-term courses in both online and offline formats and corporate training. The digital marketing course lasts three months and includes a free demo with mock interviews, post-graduation support, recommendations from leading industry professionals, five live projects, eight globally recognised certifications, and placements in well-known corporations.
The students will get Digital Marketing strategies, affiliate marketing; Google certified Ad words Professional, online branding, Search engine optimization, social media marketing, Google Adsense, Google Analytics, affiliate marketing, E-Email Marketing and blogging in their course curriculum.
Contact details:
Address: Santa Clara building, #201, 3rd Floor, Opp. MTR and Marks & Spencer, Near Sony World Signal, 100ft Inner Ring Road, Koramangala (25 km from Yelahanka), Bangalore- 560047
Phone: +91 9611303057 | +91 9591595919
Email: [email protected]
Website: https://www.nidmindia.com
Simplilearn

Simplilearn is the world's first online Bootcamp, providing certifications in web development, graphic design, and digital marketing. They have branches worldwide, including in the United States, Asia, and Europe. Simplilearn's digital marketing program in Yelahanka, which includes over 100 online courses, is designed for experts who want to understand the fundamentals of online marketing and acquire hands-on experience. Every year, they host award-winning internet boot camps designed and revised by over 2000 well-known industry and academic experts.
This course is also suitable for knowledgeable marketers who want to learn the latest Digital Marketing techniques and improve the value of their work. The 6-month period includes a certificate, 100+ live instructor support, complete digital marketing expert support, numerous online practical projects to give you professional experience, doubt clearing facilities, and much more.
Fundamentals of Digital Marketing and SEO, google analytics, Brand Management, web analytics, pay-per-click, mobile marketing, Advanced Email, content marketing, and all the latest digital marketing technologies are part of their curriculum.
Contact details:
Address: NALANDA 53/1 C, Manoj Arcade, 24th Main Rd, Sector 2, HSR Layout, Bengaluru (38 km from Yelahanka), Karnataka, 560102.
Phone: 1800-212-7688
Email: [email protected]
Website: https://www.simplilearn.com
E Market education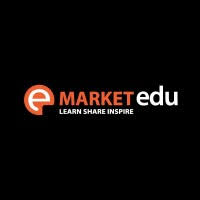 E- Market education was founded by a CEO with over ten years of experience in digital marketing training. It is regarded as the best institute in Yelahanka for digital marketing courses. They provide extensive practical digital marketing training through live projects, practical assignments, case studies, Google certifications, backup/revision classes, and so on.
Following extensive research, the experts at this site have created the ideal digital marketing course for students, working professionals, and business owners. eMarket education offers offline training with a 100% placement guarantee upon course completion.
The course in Bangalore lasts three months and includes two live projects, more than five certifications, guaranteed internships and placements, and 50 digital marketing case studies. Introduction to Blogging, WordPress, Google SEO, Facebook advertising, Email Marketing, PPC Keyword Research, Content Optimization, Backlink Analysis, Video Marketing, and much more are covered in the course curriculum.
Contact details:
Address: #972/D, Ashraya Towers, 1st Main Road, S T Bed, Koramangala, Bangalore – 560034. Landmark – Magnus Diagnostic Centre, Behind Swathi Maharaja Restaurant (25 km from Yelahanka)
Phone: +91 7760969452
Email: [email protected]
Website: https://www.emarketeducation.in
Digital Kora
Digital Kora is a recommended platform that offers excellent vocational experience in digital marketing modules and components. They teach students various strategies and techniques for lowering acquisition costs and increasing return on investment (ROI), which is the essential criterion for determining business success through digital marketing.
Aside from the Digital Marketing Course, they also offer specialised courses on digital marketing such as SEO, PPC Clicks, Google tag management, Email Marketing, Web Analytics, Adobe Analytics, and so on.
They offer one-month training that is available both online and offline. They cover more than 50 tools in the course, help you understand the process through live assignments and projects, and help you prepare a resume. Website creation, Google Analytics, affiliate marketing, video marketing, WordPress, lead generation, and other topics are covered in their course curriculum.
Contact details:
Address: Beside Ezone Shopping Mall, Above Ramdev Medicals, 3rd Floor, Maratha Halli, Opposite To Park Plaza, Bengaluru (30 km from Yelahanka), Karnataka, 560037
Contact: 088 6789 6632
Email: [email protected]
Website: https://www.digitalkora.com
Conclusion
If you live in Yelahanka and want a good professional career, a good package, or to increase your business profit, we have compiled a list of the top 10 best digital marketing courses in Yelahanka to kickstart your career in Digital marketing. We hope this article helps you and provides some value in your life.