From Startups to Multi-National Companies, Every organization relies on Digital Marketing Team to Drive Demand and for their Products and Services. This opens the Doors for strategic and Forward-thinking people like you, who help brands achieve the reach in a crowded marketplace. We have made a list of Top Digital Marketing courses and training programs in Bangalore
Also read: How to choose a Digital Marketing Institute
If you're from Bengaluru, Here is a List of Top Digital Marketing Training institutes with their Course Curriculum and certifications.
1 Excelr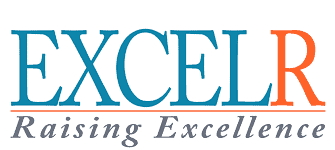 About: ExcelR is one of the finest digital marketing institutes in bangalore having its global headquarters in the USA, made its remarkable inception in 2014. It has gradually developed as a top-graded training and consulting institute, which has successfully trained over 140,000 working professionals and students worldwide. Here it possesses 11 robust Digital Marketing certifications to cater to the tailored requirements of corporates.
Course Modules: digital marketing overview, website planning, and creation, Search Engine Optimization, PPC Ads and Google ads, Remarketing Strategies, Mobile marketing, search ads, online display ads, shopping ads, app installation ads, video marketing ads, online reputation management, Facebook marketing, Twitter marketing, LinkedIn marketing, Instagram marketing, google analytics, google search console, affiliate marketing, content writing and marketing, lead generation for business, email marketing, YouTube marketing.
Certifications: IBM certification, Google Ads fundamentals, Google ads search certification, google ads display certification, google ads shopping certification, google ads video certification, google analytics certification, HubSpot email certification, youtube certification, mobile marketing certification, SEMrush certification, Facebook blueprint certification.
2 Digiperform

About: Digiperform is the No.1 Digital Marketing Training company in Asia. With more than 36 Branches all over India. The Only institute in Bangalore that focuses on quality training, I have never seen a dedicated team as such. They also provide In-Depth 50 modules, 15 Certifications, 120 hrs of In-Class training, and provides 100% Placement Assistance for students after completion of the course. I highly recommend considering Digiperform if you're serious about making a career in digital marketing, As they hire the best digital marketers in Bangalore for training their students. Finest Infrastructure and also an award-winning LMS (learning management system) where you can learn Online at any time you want along with classroom training.
Course Modules: Basics of Marketing & Branding, Introduction to Digital Marketing, Graphic Designing for Business, Video Marketing Fundamentals, Professional Blogging, Google Analytics Fundamentals, Social Media Optimization for Business, Search Engine Optimization, Online Advertising & Google Adwords, Email Marketing for Business, Website Planning & Creation, Advanced Content Marketing, Growth Hacking Fundamentals, Adv. SEO, Social media strategy & management, Mobile Marketing, Adv. Search Ads, Google Display Network Ads, Social Media Ads, Remarketing & Recall Ads, Video Ads, Online media Buying, Shopping Ads, Online Money Making, Selling Digital Marketing Services, Ecommerce & Marketplace selling, Digital marketing Interview preparation.
3 Digital Academy 360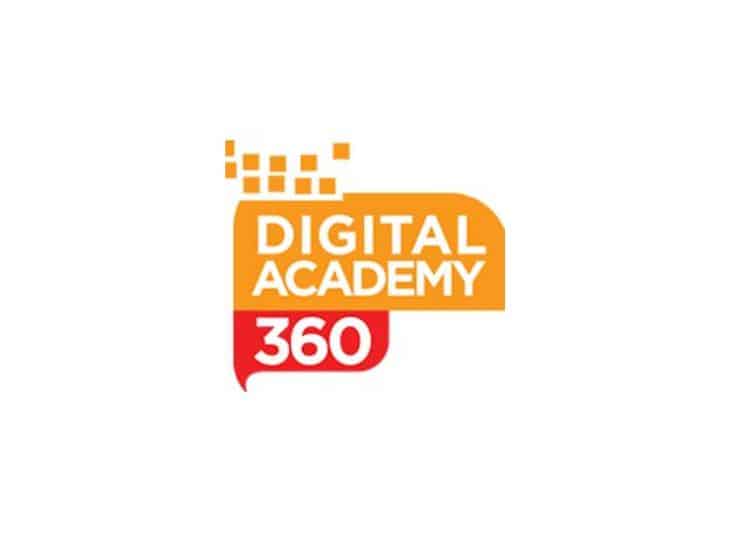 About: Digital Academy is one of the top training institutes in Bangalore for digital marketing with centers in 8 different locations across Bangalore. It offers 6 different courses in the domain. This 4.9/5 rated institute has trained over 15000 professionals. Offering 16 certifications with placements in top companies. Their syllabus is divided into 30 modules covering basic to advance digital marketing with live projects & practical experience. Topping our list by placing their students in Top MNC's like Amazon, Yahoo, Accenture, and Google. Having a Dedicated Placement cell with 100% Placements.
Course Modules: Introduction to Digital Marketing, Competitor Analysis, and marketing research, How to do KW research, website planning and creation, Build your own WordPress website, SEO, Google Ads, Social Media Marketing, Facebook Marketing, Instagram Marketing, Linkedin Marketing, Twitter Marketing, Youtube Marketing, App store optimization, Online Reputation Management, Content Marketing, Email Marketing, Google Analytics & Data Studio, Affiliate Marketing, Adsense, Content & Copywriting Mastery, Mastery in Adobe Photoshop, Illustrator, Blogging, Quora Marketing, Lead Generation, Ecommerce Marketing.
Certifications: Digital academy 360 Certification, Google AdWords Certification, Google Analytics certification, Microsoft ads certification, HubSpot certification, SEMrush Certification, Adobe Photoshop Certification, Specialization Certification.
4 Apponix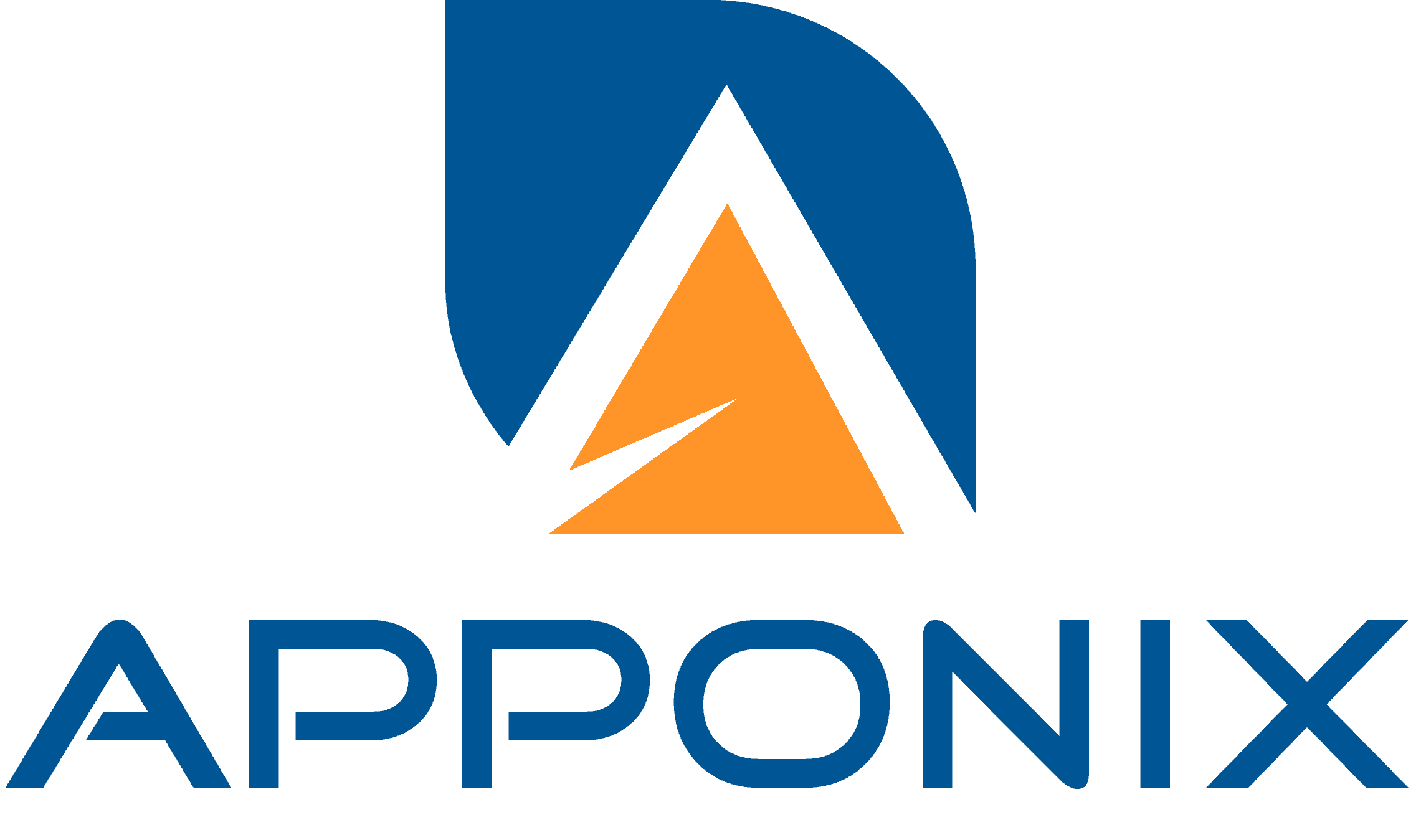 About: Apponix has firmly established its benchmark as a creative Training and Recruitment organization in Bangalore. It has a strength of more than 7000 students, 20+ superlative certification courses, and most importantly, 6+ years of significant expertise in providing training in cutting-edge technologies. Being an accredited Institute, it is known to place its students in leading MNC's like TCS, Wipro, HCL, Infosys, Amazon, Systrogen, etc.
Course Modules: Digital marketing Introduction, Content marketing, Heatmap, Social media, Google Adsense and Affiliate Marketing, webinar marketing, Keyword research & competitive analysis, Hashtag viral marketing, Moneymaking with youtube monetization, Whatsapp digital marketing, Mobile Marketing, Freelancing Techniques, Lead generation, Creating a blog, Landing Page Techniques, SEO, Online Advertising, Email Marketing, Design Graphics, ORM, List building techniques, Google analytics, Optimizing a website for online marketing, Live streaming, Youtube marketing, digital marketing strategies.
Certifications: Digital marketing certification by apponix, Google analytics, inbound marketing (HubSpot), Email marketing ( Hubspot), content marketing (Hubspot), Facebook blueprint, SEO fundamentals certification (SEMrush), Google Ads Certification.
5 Edupristine

About: Eduprisitne is one of the finest institutes delivering world-class training in different domains. Their Digital Marketing Master Program is an intensive program of over 100 hours covering 25 modules, 40 tools, and over 15 certificates. EduPristine is also a member of Adaltem Global Education which is a global education provider headquartered in the US. Their course is designed to provide practical & experiential training and they have also included soft skill development courses in the digital marketing curriculum. Soft skill training includes business communications, presentation skills, people skills, business etiquette & problem-solving skills. They have 90hrs of instructor lead classroom training & 15hrs of soft skill training with self-paced learning content.
Course Modules: Introduction to Digital Marketing, Search Engine Optimization, Mobile Marketing & Optimization, SEM, Social Media Marketing, Email Marketing, Marketing Automation, Affiliate Marketing, Funnel Marketing & Growth Hacking, Web Analytics, Content Marketing & Conversion Rate Optimization (CRO), Soft Skill Training
6 Digital Kora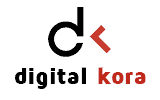 About: Digital Kora is the best-in-class Digital Marketing Training hub in Bangalore, which provides unrivaled training in various National and International Digital Marketing subjects. It offers the most exclusive 100% placement facility in major MNC's like Amazon, SHOPX, Jags Technologies, Geek STATION, etc. Its 8+ years of expertise, 5000+ strength of students, and 8+ training locations showcase their credibility and professionalism.
Course Modules: Digital Marketing Overview, Website Planning & Creation, Search Engine Optimization, PPC ads, Social Media Marketing, Google analytics, Online Display Advertising, Lead Generation for Business, Content Marketing, ORM, Google analytics, Email Marketing, Conversion Rate Optimization, Affiliate marketing, How to Grab Freelancing Projects, Google Adsense. mock interviews, live practicals, SMS marketing, WordPress, google my business, app installation ads, conversion tracking, remarketing, video marketing.
7 Besant Technologies

About: Besant Technologies is one of the most reputed institutes of various professional training in Bangalore and Chennai. It is also providing Advanced Digital Marketing Training in bangalore with 6 certifications in 6 weeks. This institute produces job-ready candidates with the experience of 4 projects during the training. They provide flexible timing to students for training and also help students in interview preparation also.
Course Modules: Basics Digital Marketing, Analysis & Keyword Research, Search Engine Optimization (SEO), On-Page Optimization, Off-Page Optimization, SEO Updates & Analysis, Local Business & Google Mapping, Google Ads or PPC (SEM), Social Media Optimization (SMO), Social Media Marketing (SMM), Google Web Analytics, Webmaster Tools, Creating a New Simple Website, Interview Preparation.
8 Inventateq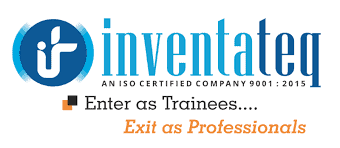 About: Inventateq has trainers over 14 years of experience and has trained over 18409 professionals till date. They provide job-oriented training with 30+ modules, 20+ tools & 25+ case studies. Their digital marketing training centers are located in Jayanagar, BTM Layout & Marathahalli.
Course Modules: Digital Marketing course Overview, Advanced SEO and HTML, PPC, Google Ads & Bing Ads, Social Media Marketing, Email Marketing, Mobile App Promotion, Affiliate Marketing, Google Adsense Course, Google analytics, Google maps, Google Tag Manager, Youtube Ads, Display Ads, E-commerce Ads, Gmail Ads, ORM, Earning Money via blogs, Content Marketing, Website creation, Freelancing Projects
9 E Market Education

About: eMarket Education digital marketing institute provides extensive internet marketing training in 3 months with live project practice. It also trains its students in Excel, Presentation skills & helps to in resume preparation which is very helpful for the student willing to start a career in the digital marketing field. eMARKETedu conducts a 100-day extensive digital marketing course with a batch strength of a maximum 7 for a better learning process. They start with the basics of digital marketing & blogging taking it to an advanced level.
Course Modules: Introduction Digital Marketing & Blogging, SEO, PPC, Social Media Marketing, Email Marketing.
10 Omit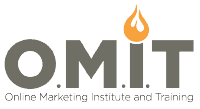 About: Online Marketing Institute and training have branches in Koramangala, JP Nagar & Basaveshwara Nagar in Bangalore. They are offering integrated Digital Marketing Courses that cover different disciplines, right from SEO and SEM, to Social Media Marketing etc. With three certifications they provide extensive training on digital marketing with live project & internships. They also help in personality development, resume creation and conduct mock interviews which help trainees in job & placements.
Course Modules: Digital Marketing Overview, Website Planning & Creation, Search Engine Optimization, PPC Advertising & Google Adwords, Social Media Marketing, Mobile Marketing, Google Analytics, Online Display Advertising, Email Marketing, E-commerce Marketing, Lead Generation For Business, Content Marketing, Online Reputation Management, Creating Internet Marketing Strategy, Affiliate Marketing, Facebook Marketing, Twitter Marketing, LinkedIn Marketing, Instagram Marketing, Social Analytics, Search Ads, App Marketing, Shopping Ads, Google+ Marketing, Content Writing, Tumblr Marketing, Pinterest Marketing, Youtube Marketing, Video Marketing, Viral Marketing.
11 Institute of Marketing

About: Institute Of Marketing provides the premium Digital Marketing Training, taking training to an advanced level of Marketing and Management studies. They provide 2 months course with 7+ certifications in digital marketing, has an intake of only 6 students per batch for one to one attention. This institute provides IOM industry-recognized certification.
Course Modules: Website Creation by Using CMS (WordPress),Search Engine Optimization (SEO), Search Engine Marketing (SEM, PPC, Adwords), Social Media Marketing, Blogging, Email Marketing, Affiliate Marketing, Web Analytics, Inbound Marketing, Freelancing Jobs, Online Reputation Management, Display Advertising, Video Advertising, Lead Generation
12 Cheerons

About: CHEE-RON'S Training & Consultancy is a 4.5/5 rated digital marketing institute in Bangalore covering 26 modules in the digital marketing course. They cover 90% of their syllabus through practical sessions & provides 35+ free tools to students for practice & implementation. They provide flexibility in their courses with four options for students Digital Marketing Weekday Course, Digital Marketing Weekend Course, Digital Marketing Online Course, Digital Marketing Fast Track Course.
Course Modules: Digital Marketing Course, Google AdWords, Search Engine Optimization, Social Media Marketing, Google Analytics, Digital Marketing Tools, Keyword Research, Competitor Analysis, Website Creation, Google Adsense, Email Marketing, Mobile Marketing
13 Nidmindia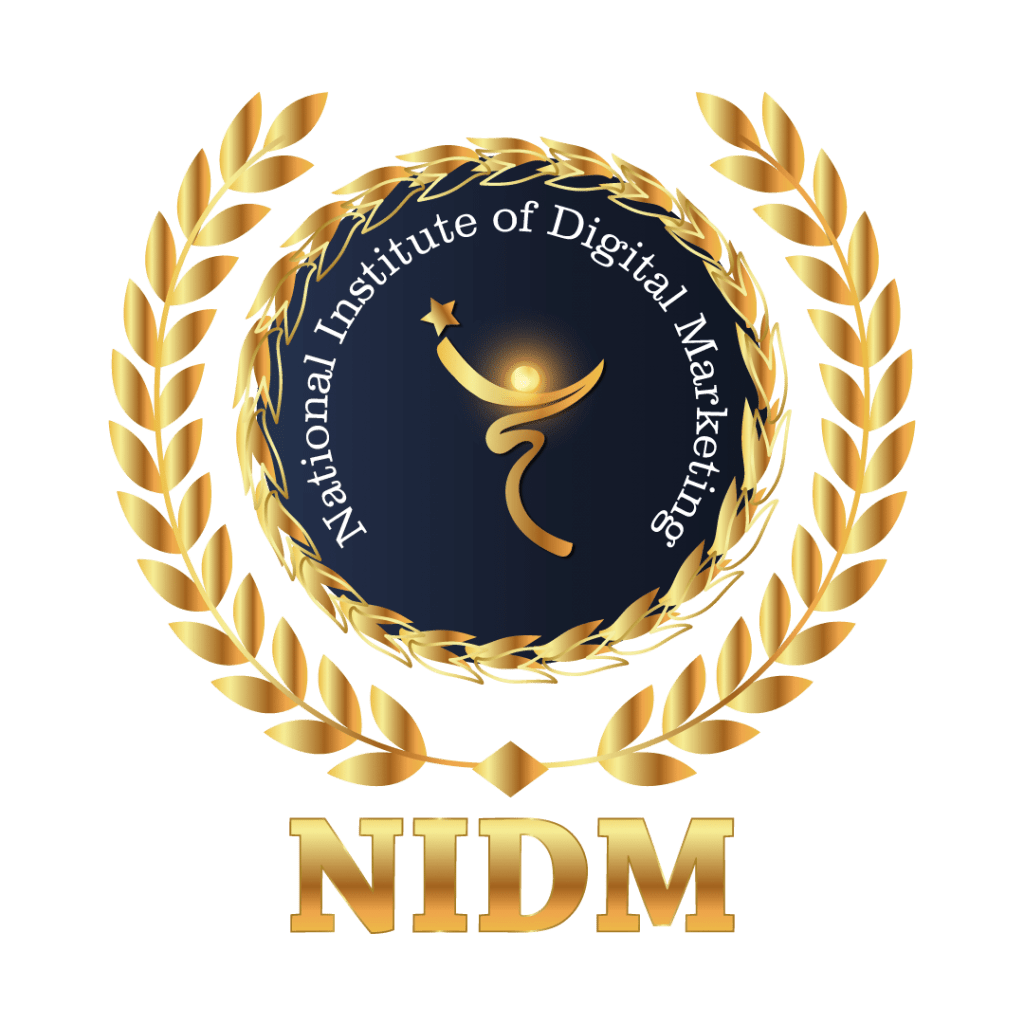 About: NIDM – National Institute of Digital Marketing – Bangalore is one of the top-rated digital marketing institutes in Bangalore. They have experience of training 700 batches of 8000 students & have conducted 140 corporate workshops. They cover 25 modules in 200 hours of practical training and give 100% placement guarantee along with internship providing 200+ ebooks and 100+ PPT's. NIDM provides the opportunity to learn from trainers having decades of experience and they have unique learning mobile app for students.
Course Modules: Introduction to Digital Marketing, Search Engine Basics, On Page SEO & Off Page SEO, Introduction of PPC, Introduction of Affiliate Marketing, Social Media Optimization, Facebook, Twitter, Youtube, Google+, Email Marketing, Mobile Marketing, Blogs, Google Adsense, Google Analytics
14 Indras Academy

About: indras academy, a digital marketing program with in-depth knowledge of 17 modules of digital marketing with practical hands-on experience. Indras Academy has experience of training over 2000 professionals and in their advanced digital marketing course they are covering in depth 17 modules and providing 9 certifications And 6 months internship with live projects
Course Modules: Digital Marketing Overview, Website Planning & Creation, Search Engine Optimization, PPC Advertising & Google Ads, Social Media Marketing, Google Analytics Tools, Google Tag Manager, Email Marketing Tools, Online Reputation Management, Lead Generation For Business, Google Adsense Marketing, Google Affiliate Marketing
15 Elanchoice

About: This institute provides 10 Weeks Digital Marketing Course. Their curriculum includes 50+ hours live project based training with 4 certifications – Inbound Marketing Certification, Google Adwords Certification, Google Analytics Certification, Facebook Blueprint Certification. Elan Choice also has Digital Marketing Training Courses for Educational Institutes, recently they had the opportunity to conduct a workshop in IIM Trichy on Search Engine Optimization.
Course Modules: Inbound Marketing, Website Creation, SEO, Social Media Marketing, Social Media Optimization, Search Engine Marketing, Google Analytics, Affiliate Marketing, Facebook Lead Generation, Content Marketing Course, Video Marketing, Copywriting course, Google My Business Optimization
16 Onlinism

About: Onlinsim provides practical real-time live digital marketing training with lifetime access to Website portal & OnLinism Digital Marketing Community (Forum, Material, Events, etc). They provide 8 Certifications including Google Ads & Analytics and a free website to ease the learning process.
Course Modules: Digital Marketing Overview, Search Engine Optimization, Understanding the Website, Search Engine Marketing/ Google Adwords, Google Analytics, Google Webmasters/ Search Console, Youtube Channel, Social Media Marketing, Email Marketing/ SMS Marketing/ WhatsApp Marketing, Affiliate Marketing, Conversion Rate Optimization, Google Adsense, Content Writing, Blog Writing, Keyword Research, Freelancing Projects, Online Reputation Management, Lead Generation, E-commerce Marketing, Google Adsense
17 Web Marketing Academy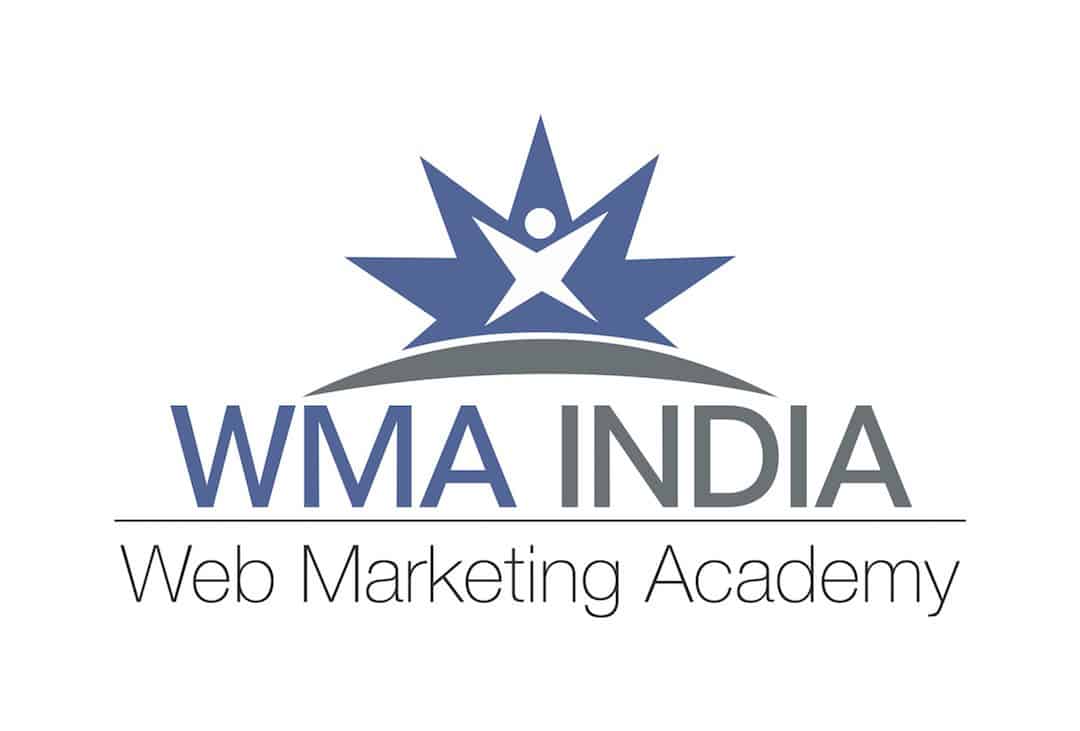 About: Web Marketing Academy India (WMA) is a digital marketing training institute in Indira Nagar, Bangalore. WMA India course includes 200+ hours of live classroom sessions providing 6+ certifications with interview assistance. It gives students chance to work on live projects which helps students to acquire the right skill set for their job.
Course Modules: Concepts of Digital Marketing, Website planning, WordPress website design, content for a website, affiliate marketing, AdSense, fundamentals of SEO, Voice search optimization, Local SEO, Advanced SEO, Technical SEO, Blogging, Content Development and marketing, SEO Audit, App Store Optimization, AdWords Express, Google Search Ads, Google Display Ads, YouTube Ads, Shopping Ads ( Ecommerce ads), Mobile App Ads, Remarketing, Facebook marketing, LinkedIn Marketing, Instagram marketing, Email marketing, YouTube marketing, Quora, Twitter, Storytelling, podcast, mock interviews, Digital Marketing Planning & Strategy, Digital marketing tools, Analytics, How to get freelance projects, blogs & resources, resume preparation, interview preparation.
Certifications: Digital marketing course completion certificate, Google ads certification, Facebook blueprint, Content marketing, email marketing, inbound marketing, google analytics.
18 SimpliLearn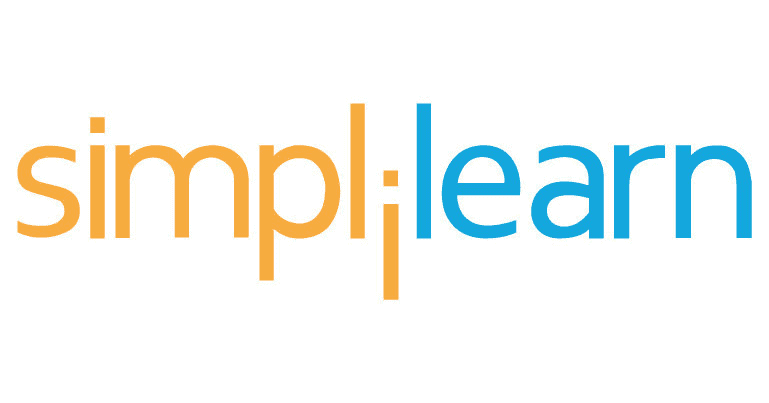 About: The powerful Digital Marketing course of SimpliLearn is the best training institute in Bangalore, offering training in countless tools like SimilarWeb, Bing ads, hitwise, Google Analytics, and others. This 4.6 rated institute has 2000+ professional trainers, 400+ leading courses, 2,000,000+ students, and 40+ global recognitions. Therefore, it provides achieving a detailed in-sight of top digital marketing functions.
Course Modules: Digital marketing 101, Advanced pay per click program, advanced website conversion rate optimization, advanced mobile marketing, advanced SEO program, Advanced Social media program, Advanced email marketing, digital marketing for CXO's
19 upGrad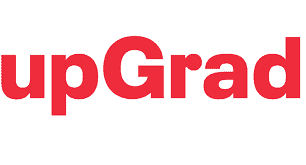 About: upGrad is also an influential Digital Marketing institute that values aspiring minds to be successful. This extraordinary training institute possesses professional 5 months of PG certification in Digital Marketing, 4000+ students, 250+ hiring associates, top-notch Digital Marketing tools like Google Analytics, WordPress, Facebook Ads, etc. Students can get superior placement in KANTAR, Flipkart, zivame.com, and American Express after acquiring such marvelous courses.
20 Manipal Pro Learn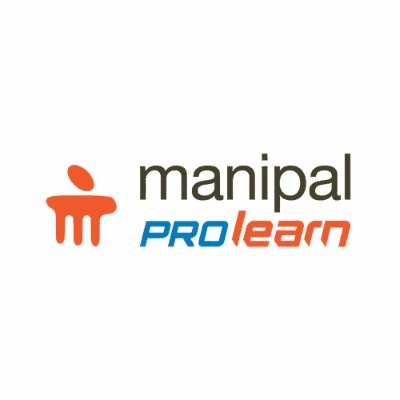 About: Manipal Pro Learn emerged 60 years ago as the leading Digital Marketing Training Institute in Bangalore. Such a seamless learning platform has a strength of 20+ knowledge partners, 50+ accredited trainers, 90,000+ students, and 100+ industry-accredited certification courses. These brilliant certification courses are perfectly designed by leading industry professionals with rugged standards like PMI®, CIMA, and PMBOK®.
21 Ioded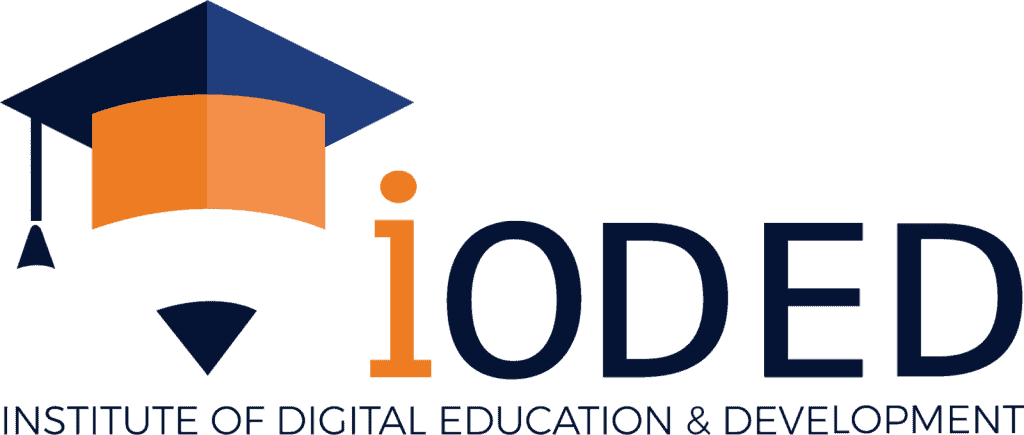 About: Ioded is one of the most recognized Digital Marketing Institutes in Bangalore, offered extraordinary 30+ industry certifications. Furthermore, it is associated with JUx & Jain as a leading knowledge partner. It also provides unparalleled financial assistance worth INR 6 Lakhs. This 5-star rating institute is not an "average" Digital Marketing training provider; instead, it consists of 50+ modules and 100+ process tools. Here one cant get 100% placement and free on-job guidance.
22 DigiTMG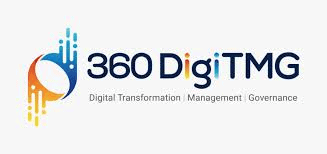 About: 360DigiTMG is an award-winning Digital Marketing training institute that provides rigorous 60 hours of online sessions, 10+ International certifications, 480+ hours of an Internship program, 15+ Digital Marketing tools, and 4016 strength of learners. This 4.8 rated premium institute has unprecedented placement cells where students get placed in top MNC's like Air Asia, Saturam, RHB, Astro, ibssoftware, Verizon, etc.
23 Devu

About: Devu.in has successfully stepped into the Digital Marketing pathway in 2014. Being an eminent institute in Bangalore, it provides high-quality training and classroom sessions for students and working professionals in DevOps, Python, Tableau, etc. Such a finest training institute possesses a 100% success rate, 3 training centers, 7+ years of expertise, and 12,000+ professionals to provide unprecedented training.
24 DigiMark Agency

About: DigiMark Agency is one of those creative Digital Marketing institutes in Bangalore that offers copious unrivaled services in SMM, SEO, and SEM. It provides top-graded digital services on app development, website designing, SEO, mobile marketing, paid search, etc. Furthermore, the institute has 5+ years of expertise while providing training in various modules, 4500+ learners, and 100+ corporate training.
25 Digital Roy

About: Digital Roy Academy made its robust inception in 2015 as a leading Digital Market training institute that has successfully trained over 5000+ learners. Being the most credible institute provides 65 training modules, 23 certifications, 10+ years of Google accredited trainers, and 100% placement guidance for the deserving students.
26 Fita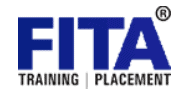 Fita, being the most recognized Digital Marketing training institute in Bangalore, Fita provides superior Digital Marketing strategies by real-time professionals as trainers. On top of that, Fita institute is equipped with global certifications, where 72% of students of Fita appear for worldwide certifications and clear it successfully. The leading institute provides affordable course fees, which can be provided via installments.
27 Great Learning

Great Learning is an industry expert Digital Marketing training institute that can enhance a learner's professional network by exclusive networking sessions. This institute possesses 400+ hiring companies like Flipkart, Tech Mahindra, HSBC, American Express, and Uber. 25,000+ alumni network can fetch a dream job to the students as it has 15+ career fairs in 5+ cities, which has been arranged regularly every 3 months.
28 Intellipaat

Students enroll themselves in intensive Digital Marketing courses of Intellipaat, which is accredited as the best digital marketing course in Bangalore. This 4.8 rated master program contains 9+ professional courses and 15+ industry-accredited certifications from HubSpot, Google, and Microsoft. Moreover, the leading institute provides hands-on experience on 40+ tools utilized by its veteran professionals.
29 Techasoft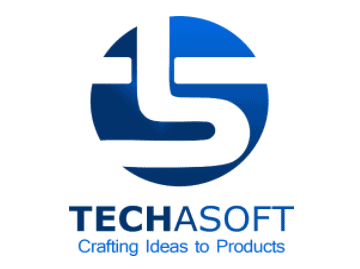 Techasoft becomes one of the premium Bangalore-based Digital Marketing training organizations that offer the best-in-class training for a plethora of courses with 100% guaranteed placements. Here we have 3+ years of expertise in educational and organizational training. It usually rewards learners with 5+ certifications. With professional 6+ Digital Marketing training modules, learners can get the best knowledge to emerge as one of the premium digital marketers.
30 Techmed Academy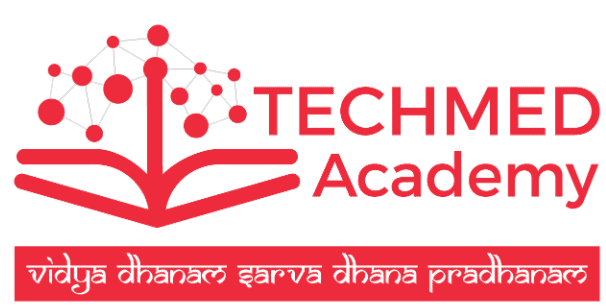 TECHMED Academy is a leading Digital Marketing institute in Bangalore that diligently helps prepare portfolios, acute guidance on the interview, and provides study materials. It possesses 15+ hiring partners, 10+ empowered learners, leading certifications from Facebook and Google, 2 leading live campaigns with a reliable budget. After availing of such professional courses, students can get 100% placement guidance.
31 External Experts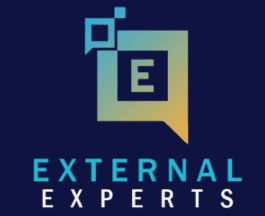 External Experts established in 2015 as a top-notch Digital Marketing training institute in Bangalore. Being a tech-savvy institute, its leading clients are Bolton's, TuffTurf, etc. It has successfully made Digital Marketing learning effortless as it offers 1000+ hours of extensive case studies and assignments, 1500+ hours of learning, 15+ industry professionals, and on top of that, 100% placement guidance.
32 Online Idea Lab

Online Idea Lab is another advanced Digital Marketing training institute in Bangalore that provides 100% placement as an Email marketer, Digital marketer, SEO analyst, and social media marketer. Being the best institute in Bangalore, it consists of 20+ modules, 10+ certificates, a completely free domain on hosting, and personal coaching.
33 Upshot Technologies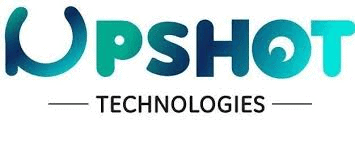 Upshot Technologies is considered the outstanding Digital Marketing training institute situated in Bangalore. It provides the learners acute pleasure as it has brought forth live case-study-based online sessions, hands-on training on seamless courses, and 100% placement help. Furthermore, it possesses 14+ exclusive courses and 5+ training programs for your convenience.
34 Jupiter Vidya

Jupiter Vidya made its inception in 2013 at Whitefield, Bangalore, as a top-notch Digital Market training institute. If you have a subtle inclination of being a Digital Marketer, its professional course will indoctrinate learners on how businesses utilize cutting-edge technologies for marketing. Such a great organization offers 50+ hours of course duration, flexible timing, lab facility, rigorous study materials, 100% placement assistance, complete support, and authentic projects.
35 Rakesh Digitech

Digital marketing is an inevitable skill to have in today's market, and that's why Rakesh Digitech is an eminent provider of such premium courses. Having the most veteran instructors in the industry, this institute is guiding the learners with 30+ training modules, 15+ certifications, and 50+ digital marketing tools. Once you enroll yourself in this 5/5 rated training institute, you will be acquainted with diverse digital marketing courses, including Email Marketing, SEO, SEM, Google Analytics, etc.
36 Learning Catalyst

Learning Catalyst is Bangalore's most recognized Digital Marketing training institute, offering special digital marketing workshops for teachers, doctors, and healthcare professionals. It provides placement assistance to deserving candidates, and they are mostly placed in Bajaj Capital, Piv tRoots, Jio, Bewakoof, Cactus, iProspect, etc. If you dream of being a top-notch digital marketer, no one except Learning Catalyst will provide diverse career paths.
37 Gsearchinc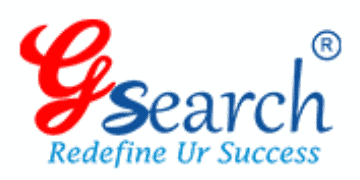 Gsearch Network is one of the best study-oriented Digital Marketing course providers that focus on the comprehensive knowledge and rigorous training backed with 100% placement guidance. It offers 14+ certification courses, 5+ training, 10+ amazing services, 300+ learners throughout India, 7+ years of expertise, 40+ veteran professionals, budget-friendly pricing, and many more. Get best-in-class professional guidance from Gsearch Network institute!
38 Classdemy

If you want to join one of the premium Digital Marketing institutes in Bangalore, none other than Classdemy would be the best-in-class option for you. Such a booming institute has successfully delivered 40+ modules, 8+ years of expertise, 12+ certification courses, 120+ hours of intensive training. Therefore, by signing up for this rich course, you will be able to get your dream job as it offers 100% placement guidance.
39 School of Digital Marketing
School of Digital Marketing is the most pioneer Digital Marketing training institute that offers a free domain and hosting for every learner, career-driven advanced course, and holds the most unrivaled placement record. The strength of 12+ faculties understands you the best and is experienced enough to teach you. Here it provides 40+ top digital marketing tools, 10+ years of teaching expertise, 3000+ placed students, 20+ corporate training, and 8000+ learners.
40 Kandra Pro

The Digital Marketing course of Kandra Professionals offers you the most sought-after proficiency in today's generation. This institute possesses 6000+ learners in 120+ countries, and its certification course enables you to grab any highly paid jobs quickly. Being your efficient learning partner, you can get 100% live and interactive sessions from 250+ digital marketing trainers, 24/7 support from the executives, and real-time projects from the leading industry professionals.
41 Varistor Edu

Varistor Edu is the most renowned Digital Marketing training institute in Bangalore, offering 10+ advanced courses. This institute provides hands-on training on 50+ digital marketing tools by 12000+ veteran experts. Moreover, it captivates students by offering a free demo class where it will tell students about the necessity of the course. The 4.9 rated premium institute also delivers 25 modules from basic to advanced by 5+ year experienced top-graded Google accredited trainers.
42 People Click

People Click is the outstanding one-stop Digital Marketing learning solution, offering reasonable pricing, a favorable class schedule, and quick response. It has tied up with more than 100 corporate clients to provide immense placement assistance. It is topping the list with IBM, Accenture, Infosys, CGI, Goldman Sachs, etc., where students will get the highest package.
43 Training in Bangalore

The best name for the Digital Marketing training institute is Training in Bangalore, where they are diligently trained students to be a top-rated SEO specialist. Such a 4.7 rated institute consists of 5000+ professionals and 5-25 years of competent trainers who can deliver three types of digital marketing certification courses, such as classroom, online, and online sessions for overseas students.
44 Dew First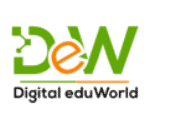 Digital Edu World gets the appellation of superior Digital Marketing training institute due to offering exclusive Google certification. Such an eminent 5.0 rated institute has efficiently trained 2950+ students, delivered 30+ modules, training in 40+ premium tools, 17+ certifications, and meticulous 70+ hours of training. On top of that, you will get 100% assured placement assistance in Bangalore.
45 Alok Badatia

Alok Badatia is ready to upgrade your practical digital marketing skills by providing the most unparalleled internship-based course in HSR layout. Here online and offline training will be provided by the most recognized training consultants. This 4.9 rated institute has passionately trained 5000+ learners, and the most important fact is that you will be paid during training. Here 100% placement is guaranteed!
46 Proideators

Proideators gives you a massive opportunity to become an outstanding Google and Facebook accredited expert as it is the most accoladed Digital Marketing training institute in Bangalore. It has provided 100% placement guidance and already placed 3500+ students in famed organizations. Get yourself enrolled in the most incredible training institute that delivers 31+ modules, 175+ topics, and 15+ certifications.
47 Proschool Online

Proschool has introduced India's leading Digital Marketing training program in Bangalore to kickstart your career. Its professional courses are for entrepreneurs, homemakers, students, and other associates. Such a top-rated institute features immense study resources effectively prepared by professionals, 3 months expert-led program, 6 major certifications program by Facebook and Google.
48 idigital Academy

Students love to choose i Digital Academy, a successful digital marketing training institute, due to its highly advanced lab facilities and experienced trainers. Such an extraordinary institute has auspiciously placed 1690+ students after the completion of the course. The course modules of i Digital Academy will be beneficial for students as it covers real-time projects based on industry standards.
49 Trishana Technologies

Trishana Technologies is the one-stop institute for learning Digital Marketing courses. Students can avail the best placement guidance, eminent trainers, an authentic curriculum, and the best value for your budget. Moreover, the extreme perks of enrolling yourself in this institute are one-year validity of courses, free demo, utmost training from experts, hands-on project experience, and individual attention, etc.
50 Niit

NIIT is the best digital marketing training institute in Bangalore that gives you the opportunity to elevate your proficiencies with the top digital marketing programs. As this institute possesses 100% placement records of 518610 learners, all of them got placed in HDB Financial Services, HDFC Bank, Hexaware, 3i Infotech, Hays, 63 moons, Sentienz, etc.
51 CloutLearn

CloutLearn emerged as a best-in-class Digital Marketing training institute in Bangalore to prosper your designation as a digital marketing expert. This institute offers weekend classes only so that students and working professionals avail such 3-months duration courses with 50% real-time hands-on practice. Our industry-grade professionals provide training in 12+ digital marketing tools to individual learners.
52 Voltronex Trainings

Winning the industry with over 30 years of expertise, Voltronex Trainings provides the best hands-on training on Digital Marketing in Bangalore. Here students can acquire comprehensive 24+ certification courses, 100% placement assistance, and superior teaching skills from 33+ well-experienced faculty. This institute has completed 105+ batches where the number of happy students is 1502, which is exponentially growing.
53 My Training Bangalore
The Best Digital Marketing course by My Training Bangalore emerges as an industry-leading institute, which offers basic to advanced all types of courses. Such an incredible training institute delivers 30+ hours of course duration, 500+ accomplished batches, free demo class by faculties, and immense certification assistance. As far as placement is concerned, students get 100% placement in Pay Pal, Contus, Amazon, Accenture, Span, Nttdata, HP, etc.
54 Lips India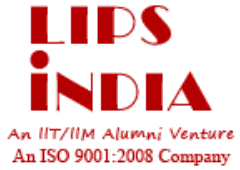 LIPSINDIA is one of the premium live classroom digital marketing training programs in Bangalore, covering all types of certification courses, such as Social Media Marketing, SEO, SEM, Display Marketing, etc. One of the most notable features of choosing this institute is it organizes 30+ batches every month with 150+ students. This 4.7 rated institute is known to provide unlimited server space, live paid access to platforms, paid campaigns, and a completely free trial platform.
55 Zinfomatic

Zinfomatic is the best-in-class master digital marketing institute in Bangalore, offering advanced certification courses for a successful career. Its real-time training sessions are well embellished that provides you an authentic experience in digital marketing courses. The professional trainers possess 10+ years of expertise, and that's why they can curate the best digital marketing project for you.
56 Akshara Software

Akshara Software Technologies is an exclusive online and classroom training Digital Marketing institute in Bangalore, offering industry-leading courses led by premium trainers in the market. Such a best institute provides 100% career-minded digital marketing courses with genuine-time training in hands-on projects, real case studies and assignments, and many more. With 5+ digital marketing content and 40+ training sessions on various topics, this institute gives the best job assurance.
57 Pragathitech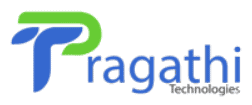 Pragathi Technologies is a fast-track Digital Marketing training institute in Bangalore, providing individual learning sessions. It consists of real-time trainers that provide practical assistance on flexible timings. Learners can avail of extraordinary lab amenities, top certification courses at a meager rate, and small training batches as per their convenience. 100% job guidance is its motto, and the main prerequisite of joining this course is to have basic computer knowledge.
58 IMRI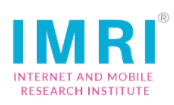 IMRI has brought forth 12 weeks of outstanding Digital Marketing course in Bangalore for students seeking one-to-one mentoring. With the help of such top-rated experts, students can acquire knowledge about digital analytics and marketing tailored to their definite requirements. IMRI can prepare you as a professional digital marketer with its 12 weeks rigorous program as 18+ years of trainers' expertise is enough to craft an embellished weekend program.
59 Achievers IT

AchieversIT is the high-quality Digital Marketing training institute in Bangalore, offering authentic-time guidance, 100% placement support, and top-graded sessions. It possesses 13925+ trending certification courses, 100+ IT companies' support, 50+ students, and 5+ of learners are getting jobs every day in the top MNC's like HCL, Oracle, Dell, Amazon, Flipkart, and many more.
60 Etudemy

Etudemy ensures a sustainable and professional digital marketing career in Bangalore due to its outstanding course facilities. With 8+ digital marketing topics, veteran instructors, intuitive methodology, and practical learning to the one-to-one learner help students perceive the subject in a better way. It also provides useful live classes, where learners can acquire top-grade assignments, case studies, 24/7 help, mock interview, and 100% placement.
61 Digital Marketing Catalyst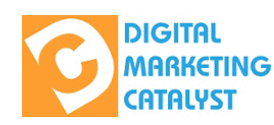 Digital Marketing Catalyst is the most authentic and first-class Digital Marketing training institute in Bangalore, which immensely helps broaden a learner's career path and uplift skills. With the exclusive and in-depth sessions of SEO, SEM, and digital marketing sessions, students will gradually learn how to build up quality leads for a business. Being an eminent institute, freshers get 100% job placement in recognized organizations.
62 Web Learn Academy

Web Learn Academy is a highly advanced Digital Marketing course in Bangalore, delivering 2.5 hours of daily intense training on 50+ modules. Moreover, it possesses 15+ accredited certification courses, 35+ best digital marketing tools, 140+ hours of rigorous practice and assignments. Such a premium 4.9 rated institute takes weekday, online, and weekend flexible batches, and most importantly, students can pay their course fee in two installments.
63 Aadme

Aadme is the best-in-class digital marketing education institute in Bangalore, providing the nation's first internship-based training program. Such a 4.9 rated leading institute possesses 50,000+ learners, 200% job placement, paid live digital marketing projects, 100+ tool's training, 7+ major international certification courses, and many more. It is always there for you, irrespective of who you are, to widen your career path of being a successful digital marketer.
64 Sitegalleria

Site Galleria is a real-time and most accredited Digital Marketing training institute in Bangalore, offering top-notch PPC management services, including ad creation, reporting, keyword research, and landing page embellishment, and so on. As a Digital Marketing expert, it delivers high-quality training sessions, utilization of cutting-edge technologies, and renowned social connections. If you are willing to be a digital marketer, this training institute has extraordinary services for you.
65 DesineLabs

Desinelabs is a one-stop training institute of Digital Marketing in Bangalore, specializing in delivering credible and result-based developed training sessions. This institute aims at fulfilling your dreams of growing your business while giving the best online and offline sessions by top-graded professionals. With its superior SEO services, best amenities, and strategic solutions, Desinelabs provides well-grounded and quality guidance, creative and contemporary thinking, and the best utilization of authentic digital marketing tools.
66 Streamlyn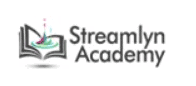 Streamlyn Academy is one of the most impeccable Digital Marketing institutes in Bangalore, providing a comprehensive and authentic curriculum. This 4.9 premium institute has successfully trained 1350+ candidates and given 93% placement assistance to them. Any keen students can avail 20+ certification courses on various Digital Marketing modules, genuine hands-on projects, and budget-friendly course fees.
67 Digigrad

Established in 2012, DigiGrad has successfully delivered high-skilled and industry-leading Digital Marketing course in Bangalore. Having the vision of 1L professionals by 2022 in mind, this 9.1 rated institute diligently transformed 7500+ career transformation. On top of that, it has 250+ hiring partners like Himalaya, Bewakoof, Tata Mutual Fund, Khatabook, Rummyculture, and Malabar Gold & Diamonds, where it has provided 100% placement assistance.
68 DSIM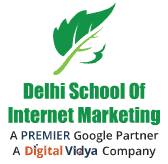 Delhi School of Internet Marketing provides masters in Digital Marketing courses in Bangalore for those students who have been thinking of kickstarting their careers. Its 4 courses in one – 31 modules will teach you comprehensive digital marketing strategies. Students can acquire their certifications from renowned companies like Facebook, Hubspot, Google, and Rankwatch. Moreover, being the finest institute, it only provides 76,908 premium digital marketing tools for free. DSM trainees acquire top-notch placement at Airtel, McAfee, Zara, eBay, ibibo, IndiGo, and so on.
69 DMA India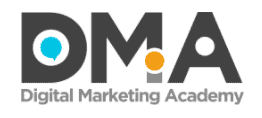 Digital Marketing Academy India is one of the leading Digital Marketing training company in Bangalore for accelerating your career path. It has 300+ freshers, professionals, and corporate learners, who are availing of basic to advanced digital marketing courses. Such a top-notch institute possesses leading MNC's like Tesco, Cisco, Flipkart, Accenture, Cognizant, and many others as their corporate learners who experience their sophisticated programs.
Conclusion: The list of institutes is not in any particular order, the logos and names are properties of their respective institution. Always attend their free demo classes before deciding on the institution. If you want your institute to be added or removed, contact us at [email protected]