India is the second-most populated nation in the world, and there are new opportunities for people every minute. Given the situation, the scope and reach of digital marketing in India will continue to expand. Additionally, there's no denying that digital marketing is booming in both business and careers; therefore, you should look for quality digital marketing courses in your city to get started in this field.
Are you looking for digital marketing courses in Ludhiana?
Here we are with the list of top 10 digital marketing courses in Ludhiana listed in this article. Your choice, of course, will rely on your background and objectives. Below is a list of the course's specifics, including its requirements, benefits, and curriculum.
10 Best Digital Marketing courses in Ludhiana
Digital Monk – #1 Best Digital Marketing Courses in the Ludhiana

Digital Monk is the only digital marketing training institute in Ludhiana offering 100% Job Assistance for its students after successful completion of the Course. Digital Monk provides both classroom and online training.
The course is organized into 8 core modules and 12 specialized modules with more than 150+ Hrs of Practical training with 6 Live Capstone Projects. The course is designed for serious people who want to be in the top 1% of digital marketing. The course will equip you to crack all the industry certifications from Google, Hubspot, Microsoft, etc, a total of 15+ Globally recognized Certifications will be cleared by the students. The course is designed to make you a highly paid digital marketing professional.
Digital marketing course in Ludhiana with curriculum & modules:
Introduction to Digital Marketing
Website Design
Content Marketing
Search Engine Optimization
Search Engine Marketing
Social Media Marketing
Email Marketing
Web analytics
Digital Marketing Strategy
Specialization Topics: Graphic Design, Youtube marketing, Mobile Marketing, CRO, Influencer Marketing, Growth Hacking, Marketing Automation, Affiliate Marketing, Sales Funnels, [50+ Topics], etc
Course Duration & Fees:
There Course duration is 2.5 Months for Weekdays ( Mon to Friday 2.5 to 3 Hours class) and 4.5 Months for Weekends ( Saturday and Sunday ( 4 to 5 Hours Class). We don't intend to drag the course for 6 months or 9 months, as the students will lose momentum in learning. Mode of training is available in both Classroom and online.
The Course Fee is $900 including all taxes.
Course Faculty:
The Faculties at digital Monk have more than 7+ Years of experience in digital marketing with Facebook and google certified, a few of them have their own digital marketing agencies working on 100s of clients' projects to working for Top MNCs running campaigns in Crores of Rupees. The trainers cover all the popular digital marketing tools.
Course Highlights:
Industry's Most Advanced Curriculum
350+ hrs of Practical Training
100% Placement Guarantee
50+ Modules
5+ Industry Experts
Best in Class Learning Management System (where you can access our recorded classes)
Premium Tools worth 140,000/- ( All original Tools with license keys)
15+ Globally recognized Certifications
10 Days No Question Refund Policy
Best in class Infrastructure
Industry Experts who take your classes
Freelancing Opportunities ( Work from home opportunities)
Learn to make money through Affiliate Marketing
Build your own business and eCommerce website.
Course Projects:
Designing a Business Website
Designing an Ecommerce Website
Designing Landing Pages
30-Day Social Media Strategy
Running Paid Google and FB Ads
Doing SEO for a Complete Website
Running Email Campaigns
Lead Generation Campaigns
Course Certifications:
6 Google Ads Certifications
1 Google Analytics Certifications
5 Hubspot Certification
1 Microsoft Bing certification
1 Course Completion Certificate.
Student Reviews:
Digital grow up – #2 Best Digital Marketing Courses in the Ludhiana
Digital Grow Up, commonly known as Digital Grow Up Computer Institute, is a Ludhiana-based computer school and digital marketing institute. Digital Grow Up offers certifications for working on live projects and imparting practical knowledge.
It is one of Digital Grow Up's most renowned digital marketing courses, founded by Mr Bharat Kumar and Ms Shivani Rao. They have been providing courses in search engine optimisation (SEO), graphic design, email marketing, etc., since they were registered with the Indian Government and partnered with Google.
The duration of the digital marketing course is six months. You must contact them to find out more because the course fees are not listed. The classes are available both offline and online. They offer courses such as:
Basic Of Computer Application
Video Editing
Graphic Designing
Computer Software And Networking
Diploma In Desktop Publishing
Diploma In Computer Application
ADAC
Diploma In Multimedia And Animation
Email Marketing
Contact Details
Address: Haibowal Kalan, Ludhiana
Phone: +91 78888 23250
Email: [email protected]
Website: http://www.digitalgrowup.in/
Digital Marketing Aid – #3 Best Digital Marketing Courses in the Ludhiana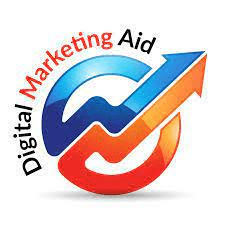 As a digital marketer, you must keep up with the rapid expansion of the digital economy. Digital Marketing Aid offers a variety of courses to help you keep up with the ever-changing environment. Ludhiana's best digital marketing training institute is Digital Marketing Aid, which instructs industry professionals.
Courses:
Short-term Digital Marketing Certification (6 months)
Advance Digital Marketing & Strategic Digital Planning (3 months)
E-commerce marketing course (3 months)
Digital Marketing Diploma (10 months)
Affiliate marketing course (3 months)
Contact Details
Address: B-24/527, Samrala Rd, near Shingar Cinema, Harcharan Nagar, Ludhiana, Punjab 141008
Phone: 078888 27296
Email: N/A
Website: www.digitalmarketingaid.com
Ludhiana School of Digital Marketing – #4 Best Digital Marketing Courses in the Ludhiana
The Ludhiana School of Digital Marketing and Services is among the top institutions to obtain a certification. Thanks to them, you can work on active projects and communicate with clients in real-time.
As a result, this course is entirely practical and is created to prepare you for the workplace. This program duration is three to five months. The curriculum is regularly revised to keep up with developments in the digital environment.
Contact details:
Address: SHOP NUMBER 3, Stadium Rd, near NCC Office, Vikas Nagar, Shaheed Bhagat Singh Nagar, Ludhiana, Punjab 141013
Phone: 098724 50566
Email: [email protected]
Website: N/A
Harksh Technologies Pvt. Ltd. – #5 Best Digital Marketing Courses in the Ludhiana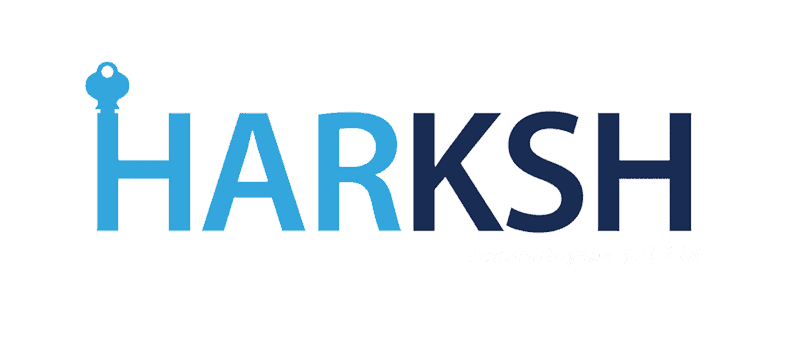 One of the top digital marketing training institutes in Ludhiana, Harksh, offers the best courses in the field. You pick up the fundamentals of digital marketing at Harksh. So, if you're new to the digital field and want to start at the beginning, this is the appropriate course for you.
The instructors are highly qualified professionals with top-notch training in this field. The institute offers only digital marketing courses. Contact on the website through email or contact details.
Harksh Technologies Pvt. Ltd offers courses:
IT Security
Cyber forensics lab setup and investigations
PHP
Joomla
WordPress Security
Server hardening and security
Search Engine Optimization
Web Designing
Contact details
Phone: 98888 85416
Address: 268-A, 2nd Floor Model Town Ext. Ludhiana, Punjab 141002
Email: [email protected]
Website: www.harksh.com/index.php
Proideators – #6 Best Digital Marketing Courses in the Ludhiana

The Digital Marketing course (DMCP) is the most advanced digital marketing course in Ludhiana offered in Proideators, with 27+ modules and 13+ certifications for SEO, social media, email marketing, PPC, mobile marketing, online marketing advertising, e-commerce marketing, etc. All these courses are available online as well.
You can start your website and business, work as a freelancer, or join the online marketing outsourcing sector. You can also work for digital marketing companies, internet marketing teams, or business settings.
The PROIDEATORS recruitment staff would ensure that everyone participating in our training program receives enough opportunities for employment interviews. All of it is taught to you by IIT/IIM graduates and other subject-matter experts.
Contact details
Address:
Phone: 8070080999/8070-080-999
Email: N/A
Website: https://www.proideators.com/courses/digital-marketing-course-training-institute/
CCIT- College of Communication and Information Technology – #7 Best Digital Marketing Courses in the Ludhiana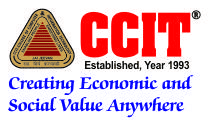 CCIT, one of Ludhiana's most prominent digital marketing institutions, was founded in 1993. Making people ready for the workplace and the industry is CCIT's main goal.
This is the place to go if you are a newcomer seeking a route into the field. The lecturers and students' long hours of diligent labour ensure that you will join as a novice and leave as an expert. The duration of the professional course is 12 weeks.
Courses: (both short-term and professional level)
Digital Marketing
Web development
Web Designing
Contact details
Address: 497, CCIT Building, CCIT Lane, Near Model Town Club, Model Town, Ludhiana
Phone: 9878100815 | 9878200815 | 0161-2404815, 0161-2422815
Email:[email protected]
Website: https://www.ccit.co.in/
Brilliko Institute of Multimedia – #8 Best Digital Marketing Courses in the Ludhiana

Digital Marketing is one of the most profitable IT workers. With the aid of the internet, various duties known as "digital marketing" are employed to connect with customers. It has many subfields, including SEO, social media marketing, email marketing, content marketing, search platforms, and many more. The demand for professionals in digital marketing will increase and remain stable over the next few years.
At Brilliko Institute of Multimedia, innovation and design are the way forward. Brilliko is the best location for you if you are a perfectionist and ready to learn all the tools of digital marketing and multimedia. The duration of the course is six months.
Courses:
Graphic Designing
Web Designing
Film making
Animation
Visual effects
Web development
Game design
PHP development
Industrial training
Video editing
Photography
Contact Details
Address: Nanda Square Between PAU Gate No 2 and 3, Ferozepur Rd, Ludhiana, Punjab 141004
Phone No.: 1800 572 5501, 075084 12900
Email: [email protected]
Website: https://www.brilliko.com/digital-marketing-course-in-ludhiana/
Digital Marketing Guide – #9 Best Digital Marketing Courses in the Ludhiana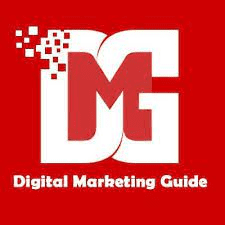 The Digital Marketing Guide is a leading digital marketing training in Ludhiana, web development, and digital marketing agency in Ludhiana, Punjab, founded in 2015. The team at Digital Marketing Guide provides clients with outside-the-box solutions in social media marketing and digital marketing. The tactics for implementing social media marketing are specifically created to meet the demands of brands and businesses and are designed to maximise return on investment. They are self-driven by their enthusiasm for their work and want to help our clients succeed. Each client receives a dedicated freelancer to complete the task.
Additionally, Digital Marketing Guide offers training in social media marketing, digital marketing, and other related topics. They are fully skill-focused training programs developed to give their students in-depth information. They provide a 20-week long digital Marketing training course. Individuals can operate a digital marketing agency or advertise their businesses online by enrolling in these programs without assistance.
Courses offered:
S.E.O
S.E.M- Google Ads
SMM-Facebook-Instagram-Ads
Youtube Marketing-Youtube Ads
Whatsapp Marketing
Email Marketing
Video Recording & Video Editing
Canva & Designing
Contact details:
Address: 39, Master Colony, SBS Nagar, Dugri, Near Glada Bypass, Ludhiana, Punjab, India
Phone: +91 88921 33330
Email: N/A
Website: https://digitalmarketingguide.co.in/20-weeks-full-digital-marketing-training/
Digital Scholar – #10 Best Digital Marketing Courses in the Ludhiana

The agency-based skills offered by Digital Scholar help people prepare to be excellent in the corporate world. They place a high value on innovation and encourage applicants to think creatively. If you learn to think outside the box, you can lead the way in your field.
The way that Digital Scholar goes about finishing their full training measure is admirable. You will be assigned to a team to work with as soon as your preparations start. At each stage of the learning experience, you gain knowledge and develop personally. You are strongly encouraged to work in a corporate setting in any circumstances.
They consider teamwork a crucial ability to possess in the business. The institute offers 4-month online Digital Marketing for 45,000 and offline classes for 75,000. You can also opt for a short-term certification course on Digital Marketing at 699.
Digital Scholar offers courses such as:
Orientation
Niche Discovery
Content Writing
WordPress Management
Search Engine Optimization
Social Media Marketing courses in Ludhiana
Search Engine Marketing
Email Marketing
Automation
Landing Page
LinkedIn Marketing
Social Media Management
Instagram For Business
Digital Design Mastery
Contact details
Phone No: +91-9513632705
Address: N/A
Email: [email protected]
Website: https://digitalscholar.in/
CIIM-Chandigarh Institute of Internet Marketing – #11 Best Digital Marketing Courses in the Ludhiana

With more than 500 digital marketing companies already established in the city, Chandigarh is quickly becoming a centre for science and technology. In this "beautiful city" there are many opportunities to get employment. Chandigarh is the closest big city to Ludhiana. Beginner salaries for digital marketing professionals in this location range from INR 15,000 to 30,000.
The city offers more than just a great paycheck, a high quality of life, and high-quality services like food, water, energy, and housing. Chandigarh institute of internet marketing is a renowned institute for digital marketing.
Chandigarh Institute of Internet Marketing was founded in 2010. They specialise in teaching individuals in Ludhiana about various forms of digital marketing. The institute's most knowledgeable and dedicated instructors are to blame for its accomplishments.
With more than 12,000 students, CIIM has trained more than 1200+ batches. For more, visit their official website or contact them below:
Contact Details:
Phone: 073473 92745
Address: Chandigarh Institute of Internet Marketing
SCO – 54-55, 3rd Floor, Sector – 34 A, Chandigarh
Email: [email protected]
Website: https://www.ciim.in/digital-marketing-course-chandigarh/
Conclusion
Given the number of digital marketing courses, it may become difficult for you to choose from them with the same curriculum offered. In this article, we have listed the top 10 digital marketing courses in Ludhiana to help you choose the best course.
After all, we live in a world that is dominated by technology, and you even gain education online by enrolling in an online course and utilizing exciting video content, practical case studies, projects, and classes taught by working professionals. Therefore, you can check out the above-listed online and classroom digital marketing course if you're interested in learning more about digital marketing.