Digital marketing has become an essential tool for selling products which increases profits. Nowadays, traditional forms of marketing are becoming less effective as people rely more on smartphones which makes digital marketing a necessity of the hour. Furthermore, all industries have recognized the importance of professional digital marketers in successfully establishing and growing their businesses, which increases the demand for skilled individuals in the field. As a result, learning the skill can help you stand out from the crowd and advance your career.
Furthermore, Haryana's Faridabad has emerged as a central hub for digital institutions, with professionals offering training in various courses, including digital marketing. As a result, if you live in Faridabad and want to learn these digital skills, we have identified the 10 best digital marketing courses in Faridabad that can train you in the subject and boost your career prospects.
10 Best Digital Marketing courses in Faridabad
Digital Monk – #1 Best Digital Marketing Courses in the in Faridabad

Digital Monk is the only digital marketing training institute in Faridabad offering 100% Job Assistance for its students after successful completion of the Course. Digital Monk provides both classroom and online training.
The course is organized into 8 core modules and 12 specialized modules with more than 150+ Hrs of Practical training with 6 Live Capstone Projects. The course is designed for serious people who want to be in the top 1% of digital marketing. The course will equip you to crack all the industry certifications from Google, Hubspot, Microsoft, etc, a total of 15+ Globally recognized Certifications will be cleared by the students. The course is designed to make you a highly paid digital marketing professional.
Digital marketing course in Faridabad with curriculum & modules:
Introduction to Digital Marketing
Website Design
Content Marketing
Search Engine Optimization
Search Engine Marketing
Social Media Marketing
Email Marketing
Web analytics
Digital Marketing Strategy
Specialization Topics: Graphic Design, Youtube marketing, Mobile Marketing, CRO, Influencer Marketing, Growth Hacking, Marketing Automation, Affiliate Marketing, Sales Funnels, [50+ Topics], etc
Course Duration & Fees:
There Course duration is 2.5 Months for Weekdays ( Mon to Friday 2.5 to 3 Hours class) and 4.5 Months for Weekends ( Saturday and Sunday ( 4 to 5 Hours Class). We don't intend to drag the course for 6 months or 9 months, as the students will lose momentum in learning. Mode of training is available in both Classroom and online.
The Course Fee is $900 including all taxes.
Course Faculty:
The Faculties at digital Monk have more than 7+ Years of experience in digital marketing with Facebook and google certified, a few of them have their own digital marketing agencies working on 100s of clients' projects to working for Top MNCs running campaigns in Crores of Rupees. The trainers cover all the popular digital marketing tools.
Course Highlights:
Industry's Most Advanced Curriculum
350+ hrs of Practical Training
100% Placement Guarantee
50+ Modules
5+ Industry Experts
Best in Class Learning Management System (where you can access our recorded classes)
Premium Tools worth 140,000/- ( All original Tools with license keys)
15+ Globally recognized Certifications
10 Days No Question Refund Policy
Best in class Infrastructure
Industry Experts who take your classes
Freelancing Opportunities ( Work from home opportunities)
Learn to make money through Affiliate Marketing
Build your own business and eCommerce website.
Course Projects:
Designing a Business Website
Designing an Ecommerce Website
Designing Landing Pages
30-Day Social Media Strategy
Running Paid Google and FB Ads
Doing SEO for a Complete Website
Running Email Campaigns
Lead Generation Campaigns
Course Certifications:
6 Google Ads Certifications
1 Google Analytics Certifications
5 Hubspot Certification
1 Microsoft Bing certification
1 Course Completion Certificate.
Student Reviews:
Contact us:
Email: [email protected]
Phone: +91 8310657401
Institute Address: 3rd Floor, No.944, 16th Main Rd, Kuvempu Nagar, BTM 2nd Stage, Bengaluru, Karnataka 560076
Course Brochure: Download here
Digital Vidya – #2 Best Digital Marketing Courses in the in Faridabad

Digital Vidya is regarded as one of Asia's best digital marketing institutes in Faridabad, which launched a primary certified digital marketing course in 2013, followed by several other courses. Digital Vidya is a Google and Microsoft India formal training partner and a Facebook, Vskills, LinkedIn, and NASSCOM partner.
Digital Vidya provides a three-month digital marketing course that includes 11+ Globally Recognized Certifications, Google digital sales diploma, Google analytics, email advertising, Facebook advertising, Instagram marketing, and certified SEO professional certification. The course syllabus covers social media marketing, Facebook marketing, content marketing, optimization, email marketing, inbound marketing, Adobe Analytics, and other topics.
Contact details:
Address: House number- 267, First Floor, Back Portion, Ip Colony, Sector 30 – 33 E, Faridabad, Haryana, P.I.N.: 121003.
Phone: 080-100-33033
Email: [email protected]
Website: https://www.digitalvidya.com
Digital Edge Institute – #3 Best Digital Marketing Courses in the in Faridabad

Digital Edge Institute is a world-class educational platform that offers comprehensive digital marketing training in Faridabad. Their programs are designed to convert digital professionals' knowledge and skills worldwide by employing the best coaches and hands-on experience.
They assist the students in obtaining top-quality education at a most affordable fee schedule. Their six-month offline digital marketing training includes 30+ modules, 15 globally recognized certifications, and excellent placements; they have trained over 5000 students to date. They also provide a three-month certified course for students who want a crash course in digital marketing.
Their course curriculum includes Digital Marketing Fundamentals, Instagram Marketing, Website Planning, Designing & Creation of content, Social Media Optimisation, YouTube marketing, E-commerce Promotions, Affiliate Marketing, Inbound Marketing, and Live Projects and Doubt Sessions.
Contact details:
Address: A-23, 3rd Floor, Sector-2, Noida-201301, Near Noida-15 Metro Station (29 km from Faridabad), Just 2 Min Walking Distance
Phone: +91-844-747-0220, +91-120-4125020
Email: [email protected]
Website: https://www.digitaledgeinstitute.com/
Digitalkal – #4 Best Digital Marketing Courses in the in Faridabad

Digitalkal is a digital marketing training and consulting firm based in Delhi-NCR. They provide e-commerce and online marketing classes in Faridabad to students, experts, entrepreneurs, corporations, and freelancers with over 20 years of experience. The experts are at their best when it comes to assisting people in discovering their real potential in the field of digital marketing and helping them in getting suitable placements.
They offer basic and advanced level online marketing courses in Faridabad using the most up-to-date curriculum and the best learning techniques and practices.
They have also collaborated with various companies and industrial allocations to build a bridge between industries, individuals, and education, meeting the skills and knowledge aspirations.
They offer two courses, one lasting two months for weekday classes and one lasting three months for weekend classes, including complete digital marketing modules ranging from essential to advanced levels, interview preparation, and certification exam preparation. They also offer unlimited access to all training modules, daily assignments, and interactive sessions.
Their course curriculum includes Digital Marketing Overview, Google Analytics, Affiliate Marketing, Graphic Designing, E-commerce Marketing, Video Editing, and more.
Contact details:
Address: Door Number-36a, Ground Floor, Vardhman Star Mall, Sector-19, Near Baikal Metro Station, Faridabad, Haryana, P.I.N.: 121002
Phone: +91- 8800684411
Email: [email protected]
Website: https://www.digitalkal.com
Kangaroo Wings – #5 Best Digital Marketing Courses in the in Faridabad

Since 2008, Kangaroo Wing's digital marketing institute has been a forerunner in advanced digital marketing courses in Faridabad. No business can get good online sales or leads without active involvement in digital media platforms like Google, content marketing, social media platforms, paid marketing, digital branding, and reputation management.
They have offered advanced digital marketing courses in Faridabad for the past twelve years. In this course, you will learn advanced tips and techniques of digital marketing courses in advance training of digital marketing courses in Faridabad.
They generally offer classes for 4 to 5 months during the week and 2 to 3 months during the weekend. They offer highly qualified mentors, flexible flight schedules, excellent career support, and advanced digital marketing tutorials.
Their course curriculum includes Digital Marketing Basic, Affiliate Marketing, Google Adsense, Google Analytics, Search Engine Optimization, Pay Per Click, E-commerce Marketing, and much more.
Contact details:
Address: Door number- B-17, 2nd floor, New Ashok Nagar, Opp Metro Pillar No 163, Besides Om Sai Complex, Delhi East, Delhi (49 km from Faridabad), P.I.N.: 110096
Phone: 9953497000
Email: [email protected]
Website: https://www.kangaroowings.com
Digital School of Delhi – #6 Best Digital Marketing Courses in the in Faridabad

The Digital School of Delhi was founded in early 2016. They work hard to help their students develop the skills that will set them apart from the competition by offering training and professional courses such as digital marketing, android development, web design, graphic design, website development and many more.
This is the first institute to include media folding in the digital marketing course certification in Faridabad with practical and live projects. In addition, it is India's first and only institute that teaches event blog posts and dropshipping. They provide one of the most effective digital marketing courses in Faridabad.
The faculty teaching in the digital marketing course has 15+ years of experience and provides complete practical and theoretical knowledge with a 24/7 Helpdesk for students and availability for backup and restore classes with 100% placement opportunities for students.
Their digital marketing course curriculum includes Digital Marketing Overview, Social Media Marketing, Lead Generation for Businesses, Email Marketing, Mobile Marketing, Earn Money with Freelancing, and much more.
Contact details:
Address: SCF-34,First Floor,Sector 16A,Near Post Office,Faridabad-121002
Phone : 9582170106
Email : [email protected]
Website: https://digitalschooldelhi.com
Weblabz Academy – #7 Best Digital Marketing Courses in the in Faridabad  
Weblabz academy is another digital marketing institute in Faridabad specializing in generating leads and building an online brand via various digital marketing channels. The trainers offer valuable tools, methods that belong to the latest technology, and tips for successfully performing digital marketing in real-time. They also provide helpful information on how to place your business online and gain profit which mostly helps business people.
The main perk of joining the organization is that they work in small batches to pay close attention to each student and help them. They have educational partners like Facebook, Google Analytics, Hubspot, and free tools.
The institute's digital marketing course curriculum consists of six core modules and more than twenty specialisation models. It also has exclusive expert-led sessions in which they teach topics such as Overview Of Digital Marketing, Social Media Marketing, Web Analytics, Affiliate Marketing, Content Marketing, Adobe Analytics, and much more.
Contact details:
Address: Office Number 344 3rd Floor Shubham Tower Neelam Bata Road Faridabad
Contact: 99900 13009
Email: [email protected]
Website: www.weblabz.com
Digiperform Training – #8 Best Digital Marketing Courses in the in Faridabad  

Digiperform is a leading digital training institute in Faridabad that provides advanced certifications to working professionals, marketing managers, business people, startup owners, and freshers. They offer one of Faridabad's most famous digital marketing courses.
They have an award-winning learning management system with PowerPoint recordings, self-tutorials, forums, case studies, and reference materials for registered students.
Digiperform has performed 600 batches with over 20,000 students trained across 40 centres and has been integral in placing over 16500 students in various corporate enterprises, which includes live training that enhances your skill sets and provides maximum value as well as 100+ live tools used by industry professionals and job assistance.
Their course curriculum includes Lead Generation, Video Creation And Editing, social media marketing, Personal Branding, influencer marketing, freelance marketing, and more.
Contact details:
Address: S.C.F. 56 – 57, Part 2 Huda Market, Opposite Government Nehru College, Sector 16A, Faridabad Haryana, 121002
Contact: 08287688605
Email: [email protected]
Website: www.digiperform.com
Ara Web Technologies – #9 Best Digital Marketing Courses in the in Faridabad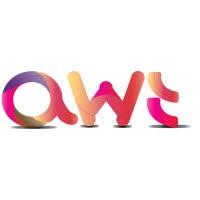 Ara Web Technologies is a famous digital marketing course in Faridabad that offers in-depth Search Engine Optimization training. They offer cost-effective, reasonable Search Engine Optimization training based on operational data and the most recent Google algorithms. Along with it, they also offer detailed SEO courses through various live projects, allowing you to gain a thorough understanding of digital marketing.
After completing the course, students will have a solid understanding of SEO. This learning will help them gain new opportunities in industries such as information technology, production, hospitality, and other Multinational Companies.
Due to Google's extensive coverage in the digital world, their course curriculum includes intensive SEO practices on the Google platform, as well as social media marketing, email marketing, affiliate marketing, and inbound marketing. The courses are based on expert advice and will assist you in understanding the critical elements that comprise the Search Engine Optimization process. They also explain how SEO can help your business grow online.
Contact details:
Address: B 437 2nd Floor Near Neelam Chowk Nehru Ground New Industrial Town Faridabad, Haryana, 121001
Contact: 081 7807 6344
Email: [email protected]
Website: https://ara-web-technologies-digital-marketing.business.site/
I.I.M. Skills – #10 Best Digital Marketing Courses in the in Faridabad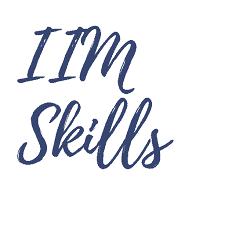 I.I.M. Skills is a renowned digital marketing organization in Faridabad that provides a variety of digital marketing tasks. Mentors at I.I.M. Skills have decades of work expertise in the digital domain, and working with some of the most influential brands and corporate entities will increase your expertise to a large extent.
I.I.M. Skills provides a three-month training program that includes 180 hours of comprehensive Digital Marketing Training, which includes 120+ tasks and 60+ hours of live testing to improve your understanding of all of the essential aspects of the online marketing strategy. After completing the program, you can apply for a non-paid virtual research-based internship to gain valuable experience and knowledge in online marketing. Their courses include lifetime course extras from incredible digital mentors for internationally recognized certifications.
Their course curriculum includes social media marketing, how to start pay-per-click campaigns, search engine optimisation, search engine marketing, inbound marketing, and affiliate marketing.
Contact details:
Address: IIMSKILLS Corporate Office: H B Twin Tower, 8th Floor, Max Hospital Building, Netaji Subhash Place, Pitampura, New Delhi (49 km from New Delhi), 110034
Contact: 92110 99503
Email: [email protected]
Website: https://iimskills.com/
Digital Skillport – #11 Best Digital Marketing Courses in the in Faridabad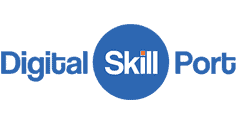 Digital Skillport is one of the most prestigious Digital Marketing training institutes in Faridabad. The institute offers a wide range of web domain classes and modules. Numerous case studies and reference books are available to help you understand the fundamentals of Digital Marketing.
They offer online and offline classes and 100% professional training on live projects by professionals, so you can comprehend how the components work in real-time. You get the theory, case studies, and practicals with live projects. The highlights of the Skillport Course include a high-quality Curriculum with revised Courses and expert mentoring. They are well aware of the current trends and strategies in the digital domain and tailor the course to the most recent developments.
An in-house training program with specialized Digital Marketing modules is a crucial feature of Digital Skillport. They are accomplished through instructional Corporate Training and Organisational Training.
Contact details:
Address: First India Place, 2nd Floor Block B, Sushant Lok Phase 1, Mg Road, Gurgaon (39 km for Haryana,122002
Contact: 919560982716
Email: [email protected]
Website: https://www.digitalskillport.com
Conclusion
Faridabad is an institution hub with several educational institutions present in the city. However, if you want to learn digital marketing in Faridabad, in that case, the list of prominent digital marketing courses mentioned above will help you gain knowledge and kickstart your digital journey. With the help of the courses mentioned above, you can boost your digital product marketing or get a job in a well-known company with attractive benefits.