"Copy is a direct conversation with the consumer." – Shirley Polykoff
If you think about this quote for a sec, you'll realize when we write copy for products and services, our ultimate goal is to write something compelling that can sell.
We are not saying you shouldn't write to sell. Our point is that you should write from the customer's point of view, not your business. We often choose words that sell, not those words that sound more familiar and natural to customers.
Your copy is just like having a conversation with customers. It must give out the impression that it understands the customer and presents relevant solutions. Also it addresses their objections, in this way only you'll be able to convert them.
In this post, we'll be going through the fundamentals of copy writing and give you a handful of tips you can use to improve your copy to convert your casual visitors into paying customers.
So without any further ado, let's begin.
Also read:
Top 10 Digital Marketing courses in bangalore offering training with 100% placements.
Our Course on Advanced Digital Marketing
Create a killer copy to convert visitors into paying customers 5 easy steps
Understand your visitors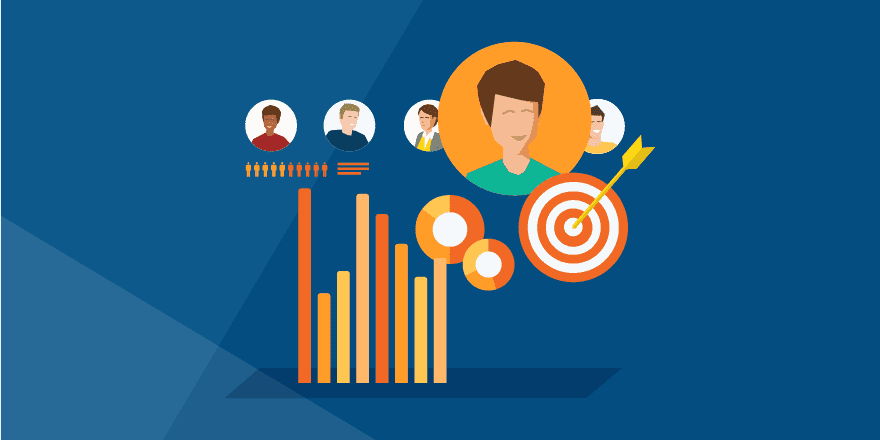 A copywriter should be capable enough to understand people, have insight into them, and have sympathy for them.
No matter what you sell, the first and the most important thing you need to do is to understand your visitors. You need to comprehend what they're looking for and what their needs and pain points are.
Once you have understood their mindset, you can write a copy for them. When they will read through your copy and find out the solutions you have proposed that can solve their problems, there are high chances they'll convert.
Creating a buyer persona will help you in writing excellent copy for your visitors. Try to talk to your existing customers and ask them what they like about products or services and ask them how your product or service made a difference in their lives and helped them.
Creating a robust buyer persona will help you in understanding the problems and challenges your customers are facing. Use this valuable information and write a copy that addresses all their issues and with your copy convenience your visitors as well as your customers that you have the right solution for them.
If you're offering an out-of-the-box solution doesn't mean your visitors will instantly open their wallets and throw all their money at you. No! That's never happening. No matter how amazing a solution you offer, there will still be last minute objections. Therefore, it's necessary to write a copy that addresses these objections.
People are often skeptical about purchasing digital products, so it's very natural if they ask if the product is easy-to-use and affordable. As a copywriter, you need to take these small objections into consideration and write your copy accordingly.
Serious or funny? Casual or formal? When it comes to copywriting, there's no right and wrong tone. All you need to know is that you need to use the language your customers speak and understand.
By that we don't mean you start writing your copy in Chinese because you have Chinese customers. By the phrase speak their language mean that you should use the words that your customers speak.
According to the type of customers you serve, choose your words. If you're running a club, you can use words like 'amazing' and 'flaming hot' because that will work for your customers but if you're running a corporate business, we need to use words like 'professional' or 'ergonomic'.
Whatever words you decide to choose, just make sure your customers are familiar with them.
Talk about benefits, not features
Customers buy product benefits, not features!
Yes, you read it right. Let's not say features don't matter, of course they do but customers want to know how a particular product can be beneficial for them.
Let's go back to the beginning of this post where we discussed understanding your customers. Customers visit your website because they have a problem and they're looking for a right, affordable, and useful solution.
That's why it's essential to not only talk about the features of your product/service, but the benefits it offers.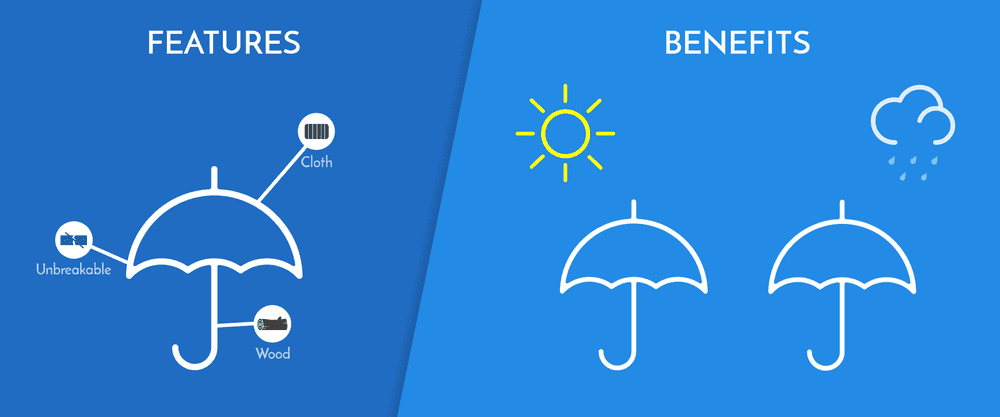 Take a look at this great example. In olden days, building eCommerce landing pages was a hectic job and marketers had to hire developers to do the job for them, however, this process was quite time-consuming and expensive.
Unbounce understood this problem and therefore they created a copy that highlighted the main benefits of their product. If you visit their homepage, you'll find the tag line, "Build mobile responsive landing page in hours, not weeks."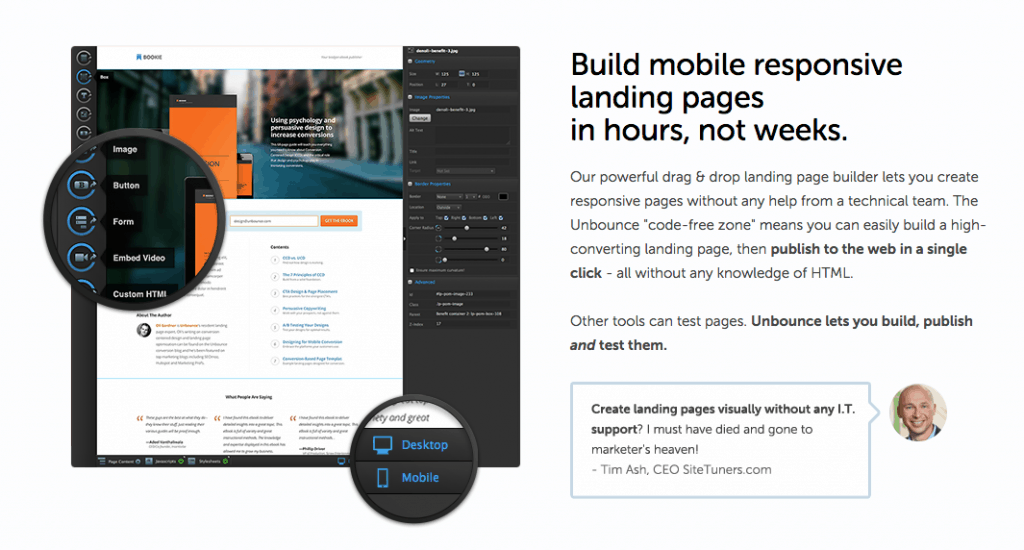 Yes they have also highlighted their product features like conversion reports, drop interfaces,and drag and drop interfaces, but none of this matters if the product cannot offer a solution in less time.
Be Succinct
Simplicity is everything. If your created copy is unreadable, there's no point to create one. The attention span of humans is very small and there are plenty of things on the Internet that can easily distract us. So you need to capture the attention of the reader at the very beginning and deliver your message as soon as possible.
Here are the few thing you need to take care of while creating a copy:
Use headings and subheadings to make it easier for readers to scan through quickly.
Keep your sentences short and use simple words.
Make your copy more readable by using bullet points.
Design matters too
Content is not everything, presentation matters too. A good design makes it easier for readers to read and understand the copy. You need to make it visually appealing so readers won't get bored while reading the copy.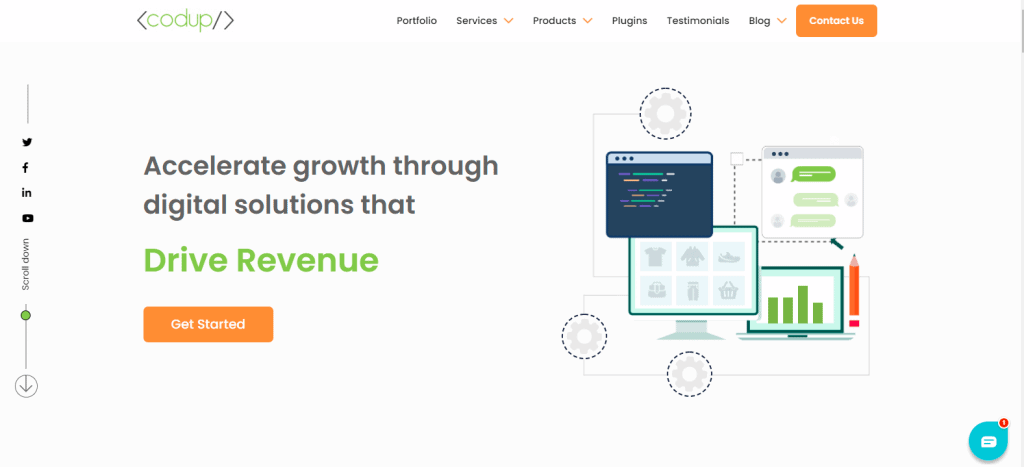 Below are the few things you need to do to make your copy visually more appealing:
Choose the right font size, not too small or big. Use readable colours, larger type, italics and bolding for important words, and format your copy pro[perly to make it look clean.
Add visual like, images, videos and GIFs to make your copy look more interesting and engaging.
First draft is not the last draft
Congratulations! You have created a copy successfully. But does it sound like conversation? Is it engaging and readable?
Believe us, the first draft is never the last draft. Go through it thoroughly and find the loopholes, take them into consideration and fix them to deliver an effective copy that can turn your visitors into paying customers.
Conclusion
That's all for today. We hope these copywriting tips will help you create a killer copy that will convert your frequent visitors into paying customers.