Do you want to start your own business? Or are you seeking the most amazing career possibilities in Delhi to start your career?
If so, you've come to the right place because, in this post, we will walk you through a list of the top 10 digital marketing courses in South Delhi to kick-start your career. It will help you deliver the greatest digital marketing training with professional expertise.
As you are undoubtedly aware, the way people use the Internet has changed as technology has advanced, and many tools and applications have been upgraded.
As a result, now is the moment for you to take advantage of the benefits of starting your career in internet marketing, as it will help you establish your own business or develop your successful career in online marketing, particularly in South Delhi.
Below is the list of top 10 digital marketing courses in South Delhi to Kick start your career in digital marketing. These courses will not only teach you the fundamentals of digital marketing but also helps in gaining some relevant experience and skills.
10 Best Digital Marketing Courses in South Delhi
Digital Monk

Digital Monk is the only digital marketing training institute offering 100% Job Assistance for its students after successful completion of the Course. Digital Monk provides both classroom and online training.
The course is organized into 8 core modules and 12 specialized modules with more than 150+ Hrs of Practical training with 6 Live Capstone Projects. The course is designed for serious people who want to be in the top 1% of digital marketing. The course will equip you to crack all the industry certifications from Google, Hubspot, Microsoft, etc, a total of 15+ Globally recognized Certifications will be cleared by the students. The course is designed to make you a highly paid digital marketing professional.
Digital marketing course curriculum & modules:
Introduction to Digital Marketing
Website Design
Content Marketing
Search Engine Optimization
Search Engine Marketing
Social Media Marketing
Email Marketing
Web analytics
Digital Marketing Strategy
Specialization Topics: Graphic Design, Youtube marketing, Mobile Marketing, CRO, Influencer Marketing, Growth Hacking, Marketing Automation, Affiliate Marketing, Sales Funnels, [50+ Topics], etc
Course Duration & Fees:
There Course duration is 2.5 Months for Weekdays ( Mon to Friday 2.5 to 3 Hours class) and 4.5 Months for Weekends ( Saturday and Sunday ( 4 to 5 Hours Class). We don't intend to drag the course for 6 months or 9 months, as the students will lose momentum in learning. Mode of training is available in both Classroom and online.
The Course Fee is $900 including all taxes.
Course Faculty:
The Faculties at digital Monk have more than 7+ Years of experience in digital marketing with Facebook and google certified, a few of them have their own digital marketing agencies working on 100s of clients' projects to working for Top MNCs running campaigns in Crores of Rupees. The trainers cover all the popular digital marketing tools.
Course Highlights:
Industry's Most Advanced Curriculum
350+ hrs of Practical Training
100% Placement Guarantee
50+ Modules
5+ Industry Experts
Best in Class Learning Management System (where you can access our recorded classes)
Premium Tools worth 140,000/- ( All original Tools with license keys)
15+ Globally recognized Certifications
10 Days No Question Refund Policy
Best in class Infrastructure
Industry Experts who take your classes
Freelancing Opportunities ( Work from home opportunities)
Learn to make money through Affiliate Marketing
Build your own business and eCommerce website.
Course Projects:
Designing a Business Website
Designing an Ecommerce Website
Designing Landing Pages
30-Day Social Media Strategy
Running Paid Google and FB Ads
Doing SEO for a Complete Website
Running Email Campaigns
Lead Generation Campaigns
Course Certifications:
6 Google Ads Certifications
1 Google Analytics Certifications
5 Hubspot Certification
1 Microsoft Bing certification
1 Course Completion Certificate.
Student Reviews:
Contact us:
Email: [email protected]
Phone: +91 8310657401
Institute Address: 3rd Floor, No.944, 16th Main Rd, Kuvempu Nagar, BTM 2nd Stage, Bengaluru, Karnataka 560076
Techstack Academy

Techstack Academy (Reyedin Techstack Pvt. Ltd.) offers the most prestigious Digital Marketing Courses in Lajpat Nagar in India. Mr Manoj Rathore created it in 2012. Since then, it has trained over a million students using online, offline, and on-demand digital channels. They are also experts in cyber security, full stack web development, artificial intelligence, data science, and other emerging sectors.
Techstack Academy is a top-ranked school due to its superior teaching techniques and enjoyable learning atmosphere for students. They provide thorough digital marketing training programs to our students so that they may advance in their careers.
They create a learning curriculum from the ground up to make you a digital marketing expert. They can see from covid-19 that changing to the internet media will make it easier for us to create more money during this challenging period. Businesses and organisations that adjust quickly can easily capture market share. That is why most businesses seek out the best digital marketers and digital marketing tactics. This is something that Techstack Academy has already done.
In Lajpat Nagar, India, Techstack provides digital marketing courses that encompass 13+ certifications and advanced teaching methodologies with 80+ modules. Through high-quality, self-paced video lectures, their students will be able to learn from top industry professionals and experts. They also offer instructional materials in the form of pdf, ebooks, and recorded sessions that may be accessed from home.
Contact Details:
Address: 4th Floor, Plot 7, Lane 2, Behind Saket Metro Gate 2, Westend Marg, Saiyad Ul Ajaib, Sainik Farm, New Delhi, Delhi (110030)
Phone: +91- 9319844494
Email: [email protected]
Website: https://www.techstack.in/
Digital Vidya

Digital Vidya began conducting social media training sessions across India in 2009. Digital Vidya introduced a full-fledged Digital Marketing course with advanced courses in 2013.
These courses were well regarded by all students, professionals, and company owners, establishing this college as one of the greatest digital marketing institutes in India. With over 35,000 students and 11 years of expertise, Digital Vidya is a digital marketing specialist that offers placement services to all of its students.
This institution provides both online and offline classroom training programs, allowing students to complete their Digital Marketing courses from the comfort of their own homes or offices.
Contact Details:
Address: B-32, 3rd Floor, Lajpat Nagar-2, Nearest Landmark: Lajpat Nagar metro station, New Delhi, Delhi (110024)
Phone: +91- 8010033033
Email: [email protected]
Website: https://www.digitalvidya.com/
DICC

DICC is a well-known digital marketing institute that offers full-fledged Digital Marketing Courses in South Delhi with projects. They have one of the most prestigious faculties with many years of expertise in the digital marketing industry.
It provides Digital Marketing Courses in Lajpat Nagar, and its experts provide hands-on instruction in approaches and strategies for enhancing search engine results.
This can aid in the conversion of leads and sales. Let's look at the course specifications and other information about this digital marketing institution. DICC offers over 20 different programs over three months.
Contact Details:
Address: 2nd Floor, K-39, Central Market, Opp. Home Saaz, Lajpat Nagar part-2, Delhi (110024)
Phone: +91- 9210640422
Email: [email protected]
Website: https://dicc.in/
NSIM – National School Of Internet Marketing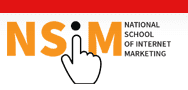 The National School of Internet Marketing (NSIM) is a well-known digital marketing training institution in South Delhi's Lajpat Nagar. This Digital Marketing Institute provides you with the greatest essential skills connected to digital marketing tools and approaches with a comprehensive practical approach, opening up endless chances in the world of digital marketing.
They will also help you with your career by providing placement support. They have been giving internet marketing institute in Delhi since 2010 and provide 100% job placement support to all of its students. More than 5000 students who have entered the area of digital marketing have received training from the National School of Internet Marketing.
It offers roughly 20+ distinct courses over three months. You may contact them directly or visit their website to learn more about their cost structure and other specifics.
Contact Details:
Address: H-11, First Floor, South Extension Part 1, New Delhi, Delhi (110049)
Phone: +91- 9811020518
Email: [email protected]
Website: https://www.nsim.in/
Digi Acharya
Digi Acharya is a cutting-edge digital marketing institute in Delhi's Lajpat Nagar in South Delhi. They are provided at two locations: Lajpat Nagar and Patel Nagar. Digital Acharya offers training programs with the greatest teachers in the industry as well as extra doubt-clearing sessions.
They give various tasks and project-related tests to help you improve your abilities. This institute was created in 2014 and has since provided the top internet marketing certification programs. They agree with the fact that learning is limitless and that inspiring the next generation of achievement enhances their life as Digital Acharyas.
Contact Details:
Address: F-103, Basement, Lajpat Nagar II, Lajpat Nagar, New Delhi, Delhi (110024)
Phone: +91- 7834807770
Email: [email protected]
Website: https://digiacharya.com/
Digi Infotech

Digi Infotech is a technical training institution for specialized digital marketing programs led by a team of Digi Infotech, a digital marketing and web development organisation. They have trained over 1000 students throughout 500+ batches.
Their curriculum is well-organised, with lots of theory and practice. Students can work on live projects to obtain real-world experience and assured job search support.
Contact Details:
Address: 64,3rd Floor, Plot No. 104, Lane No.2, Saidulajab, Near Saket Metro, New Delhi, Delhi 110030
Phone: +91- 78279 46139
Email: [email protected]
Website: https://www.digiinfotech.com/
Digital Inventive

Digital Inventive gives you the most opportunity to achieve excellent erudition, which will help you shape a significant career in Digital Marketing. When you have completed any of the digital marketing courses, the online/Internet marketing sector will be child's play.
Their basic goal is to cover all of the minute changes that are occurring in all fields of Digital Marketing to keep up with the most recent online marketing trends. As a result, obtaining a degree in any subject of a Digital marketing program such as (SEO, PPC, Email Marketing, Social Media Marketing, or Web Analytics) would provide your professional career with a smooth boost.
Digital Inventive is a top Digital Marketing Institute in South Delhi. You can get unparalleled digital marketing professional courses here, and it has seen excellent results since the creation of its institute two years ago. More than 1000 applicants have started their careers with the help of this institute.
This institute contains all of the necessary newest technology equipment that students will require during the course time; these tools are important not only for practical sessions but also for lecture classes. Furthermore, their backup classes system makes it simple to cover missed sessions for individuals who are unable to be accepted at the start of the course.
Contact Details:
Address: 2nd Floor, 1798, South Extension I, New Delhi, Delhi 110003
Phone: +91- 078384 74312
Email: [email protected]
Website: https://www.digitalinventive.in/
Management Institute of Skill Development

Management Institute of Skill Development (MISD) is a growing digital marketing training provider that will prepare you for a successful career in the thriving sector of Digital Marketing. They understand the importance of human connections, pedagogy, and learning styles in effective learning. As a result, their fundamental concept is to give each student a tailored experience that is well-suited to their learning style, allowing them to realise their actual potential.
They guarantee that their thorough, personal, and interactive learning experience will provide you with the necessary abilities, knowledge, and interpersonal skills to thrive in a Digital Marketing job. This institute gives unprecedented access to resources, technology, and innovation, providing you with an optimal learning environment. Furthermore, their teachers are creative entrepreneurs and subject specialists who contribute not only comprehensive knowledge of the topic but also relevant real-life experience and valuable skills required to boost employability.
They sincerely think that with the right mentality, the proper tools, and the appropriate direction, anybody can pursue a successful career in Digital Marketing! As a result, their objective is to establish a platform that allows everyone, regardless of age, credentials, or sector, to immerse themselves in this thriving subject. MISD takes pride in being one of the top Digital Marketing Institutes in Delhi.
Contact Details:
Address: 29, Link Rd, Block A, Lajpat Nagar III, Lajpat Nagar, New Delhi, Delhi 110024
Phone: +91- 99530 30505
Email: [email protected], [email protected]
Website: https://misd.in/
Internet Marketing School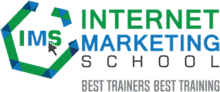 Internet Marketing School was founded to help you advance your profession in this competitive digital age. They provide complete Digital Marketing courses in areas such as Search Engine Optimization, Social Media Marketing, Online Reputation Management, Pay Per Click Advertising, Email Marketing, Content Marketing, Mobile Marketing, and Video Marketing, among others.
Their goal is to deliver the greatest Digital Marketing training on many elements of search, social, display, and affiliate marketing to students, recent graduates, and working professionals so that they may become active agents in the current information society advancing toward knowledge security. They are committed to achieving this aim precisely through their well-structured modules, cutting-edge infrastructure, and highly skilled faculty.
Its mission has been to offer quality education at an accessible cost structure since its establishment. They provide internet marketing lessons regularly and allow their students to work on actual projects to help them become Digital Marketing professionals. As a result, they receive practical expertise on how to monetise a website by improving traffic volume and exposure, building several channels of online communication, and generating visitors to the website from various sources to promote it among the online audience.
Contact Details:
Address: C-64 1st Floor, Shivalik Rd, above Honey & Dough, Malviya Nagar, New Delhi, Delhi 110017
Phone: +91- 98714 02213
Email: [email protected]
Website: https://www.internetmarketingschool.co.in/
Avyud Academy of Digital Marketing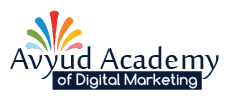 Avyud Academy is a top Digital Marketing Institute in Munirka, South Delhi.
Their 72 lessons help their students understand all areas of Digital Marketing. Their course has been designed by avyud specialists to assist you in expanding your career and business.
Contact Details:
Address: 92-F, 2nd Floor, Hanuman Market, Munirka, New Delhi, Delhi 110067
Phone: +91- 88822 99111
Email: [email protected]
Website: https://www.avyud.com
Conclusion
These were some of South Delhi's top digital marketing courses. We realise that, with so many courses on the market that cover the same content, you're probably asking what makes them different from each other. After all, we live in a technologically advanced society. You should go through the contents provided by each institute and choose wisely what suits you best!