Are you trying to find the best digital marketing courses? Your search may soon come to an end, it seems! With all the important course information you need to be aware of when picking a course, we have listed the top 10 digital marketing courses in Rawalpindi and nearby cities of Pakistan.
Businesses of all sizes can now efficiently track, target, and market to their consumers because of the internet. As a result, those skilled in digital marketing are in more demand.
Simply, there aren't any strict guidelines for mastering digital marketing. The minimum criteria for postgraduate studies in digital marketing are a graduation degree or a class 12 passing certificate for certification courses. Students must have a passion to learn and succeed in the Digital Marketing field. Passion to do good marketing of the brand in the best possible manner.
10 Best Digital Marketing courses in Rawalpindi
Digital Monk – #1 Best Digital Marketing Courses in the Rawalpindi

Digital Monk is the only digital marketing training institute in Rawalpindi offering 100% Practical Training for its students after successful completion of the Course. Digital Monk provides both classroom and online training.
The course is organized into 8 core modules and 12 specialized modules with more than 150+ Hrs of Practical training with 6 Live Capstone Projects. The course is designed for serious people who want to be in the top 1% of digital marketing. The course will equip you to crack all the industry certifications from Google, Hubspot, Microsoft, etc, a total of 15+ Globally recognized Certifications will be cleared by the students. The course is designed to make you a highly paid digital marketing professional.
Digital marketing course in Rawalpindi with curriculum & modules:
Introduction to Digital Marketing
Website Design
Content Marketing
Search Engine Optimization
Search Engine Marketing
Social Media Marketing
Email Marketing
Web analytics
Digital Marketing Strategy
Specialization Topics: Graphic Design, Youtube marketing, Mobile Marketing, CRO, Influencer Marketing, Growth Hacking, Marketing Automation, Affiliate Marketing, Sales Funnels, [50+ Topics], etc
Course Duration & Fees:
There Course duration is 2.5 Months for Weekdays ( Mon to Friday 2.5 to 3 Hours class) and 4.5 Months for Weekends ( Saturday and Sunday ( 4 to 5 Hours Class). We don't intend to drag the course for 6 months or 9 months, as the students will lose momentum in learning. Mode of training is available in both Classroom and online.
The Course Fee is $900 including all taxes.
Course Faculty:
The Faculties at digital Monk have more than 7+ Years of experience in digital marketing with Facebook and google certified, a few of them have their own digital marketing agencies working on 100s of clients' projects to working for Top MNCs running campaigns in Crores of Rupees. The trainers cover all the popular digital marketing tools.
Course Highlights:
Industry's Most Advanced Curriculum
350+ hrs of Practical Training
100% Placement Guarantee
50+ Modules
5+ Industry Experts
Best in Class Learning Management System (where you can access our recorded classes)
Premium Tools worth 140,000/- ( All original Tools with license keys)
15+ Globally recognized Certifications
10 Days No Question Refund Policy
Best in class Infrastructure
Industry Experts who take your classes
Freelancing Opportunities ( Work from home opportunities)
Learn to make money through Affiliate Marketing
Build your own business and eCommerce website.
Course Projects:
Designing a Business Website
Designing an Ecommerce Website
Designing Landing Pages
30-Day Social Media Strategy
Running Paid Google and FB Ads
Doing SEO for a Complete Website
Running Email Campaigns
Lead Generation Campaigns
Course Certifications:
6 Google Ads Certifications
1 Google Analytics Certifications
5 Hubspot Certification
1 Microsoft Bing certification
1 Course Completion Certificate.
Student Reviews:
Contact us:
Email: [email protected]
Phone: +91 8310657401
Institute Address: 3rd Floor, No.944, 16th Main Rd, Kuvempu Nagar, BTM 2nd Stage, Bengaluru, Karnataka 560076
Pakistan Institute of Digital Marketing- PIDM – #2 Best Digital Marketing Courses in the Rawalpindi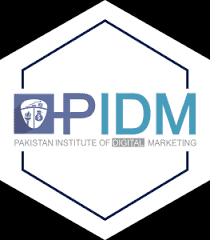 One of the best online learning colleges in Pakistan's Rawalpindi is the Pakistan Institute of Digital Marketing, created in 2017. Digital media marketing, SEO, content authoring, affiliated markets, certified instructors, social media marketing, certified courses, and search engine marketing are the areas of expertise of PIDM. In total, PIDM has trained almost 2500 students.
The faculty of PIDM teaches the course with effective instruction and approach. The PIDM courses are structured and updated to compete with the most recent versions.
There are over 20 available courses and a dedicated placement cell for a placement at a Reputable Company.
PIDM provides access to valuable tools along with professional certifications.
Contact Details
Address: 2 nil, B-2, Near University Of Education, College Road, Lahore
Phone: +92 3364449005
Email: [email protected]
Website: http://idmpakistan.pk/
7boats Academy – #3 Best Digital Marketing Courses in the Rawalpindi

One of the early innovators in the field of digital marketing education is 7boats Academy. Across 165 nations, it successfully trained more than 41000 delegates. 7 Boats, which has received more than 25 honours and accolades, rose to the top of the digital marketing field worldwide.
They provide the best live online courses. Advanced digital marketing specialisation course (ADMSC) costs about PKR 55,500 and has a 0% EMI option available. The course lasts for 3.5 months. The cost of the 6.5-month Diploma in Digital Marketing (DDM) is around PKR 97,500, with a 0% EMI option.
Advanced diploma in digital marketing (ADDM) costs about PKR 140,500 and has a 0% EMI option. The programme lasts for one and a half years.
Contact details
Address- N/A
Phone – +91 80170 49042
Email – [email protected]
Website – 7boats.com
PK Institute – #4 Best Digital Marketing Courses in the Rawalpindi

One of Pakistan's most esteemed online educational institutions, the PK Institute is situated in Rawalpindi. It provides a range of professional courses, including those in digital marketing, design, and accountancy. Pk Institute offers a course in digital marketing with online classes five days a week and covers topics such as Facebook Paid Marketing, Google Search Ad, Google Display, Youtube Ad Basic SEO Training, Facebook Free Page Promotion, and Twitter Paid Marketing, etc. The Campus-based training classes at Pk Institute provides the top training facility in the country.
Contact details
Address- N/A
Phone – +92 311 555 9404
Email – [email protected]
Website – https://pkinstitute.com.pk/
IMD- Institute of Digital Marketing Pakistan – #5 Best Digital Marketing Courses in the Rawalpindi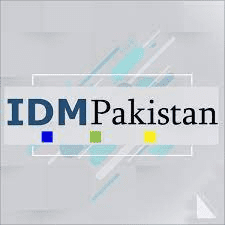 Digital marketing is a must for every business and marketing professional. Your competitors will take full advantage of digital marketing if you neglect it today, and they can quickly eliminate you. Increasing your sales, earnings, traffic, and brand awareness are all benefits of learning digital marketing.
Moreover, because we all are aware of the busy schedules that business owners have, IDM Pakistan has developed the most cutting-edge digital marketing course available to students. They don't believe in recorded courses because digital marketing is always changing and calls for in-person interactions with an instructor. It is one of the most recognised universities in Pakistan. Over 1521 professionals were trained nationwide by it. To know more about the course structure or enrol in the program, you can contact below:
Contact details
Address: Rimpa Plaza, M.A.Jinnah Road, Saddar, Karachi
Phone – 0331 2740066
Email – [email protected]
Website – idmpakistan.pk
Omni Academy – #6 Best Digital Marketing Courses in the Rawalpindi

In Pakistan, Omni Academy is a highly esteemed digital marketing institution in Rawalpindi. It collaborates with Oracle and offers services and training for digital marketing. The best programme to learn the concepts of contemporary digital marketing with hands-on tools and techniques – "All in One" course to learn digital marketing from basics to expert level, join Classroom or Online Live classes.
DM Certified Professional Omni Academy Digital Marketing programme was created to provide step-by-step education to marketing industry professionals and students willing to make careers in the Digital Marketing Industry.
From certificate to diploma level courses are available through Omni Academy. Depending on the type of course, fees typically range from PKR 20000 to PKR 40000. The fast-track version of the course can be finished in just 2 months as opposed to the full course's 3 months. If you're interested in learning more, you can get in touch with them using below contact details:
Contact information:
Address- N/A
Email: [email protected]
Phone: 0331 3929217
Website: Omni-academy.com
Sprintzeal – #7 Best Digital Marketing Courses in the Rawalpindi

Sprintzeal's Digital Marketing Certification Program in Rawalpindi offers all the infrastructure to hone your skills in digital marketing. It offers practical instruction and access to the latest digital marketing tools in its Master program. Both beginners and experienced professionals can be profited from this master's programme in digital marketing. It assists people in developing effective digital marketing strategies and provides insights into the most recent developments in the field. The students will gain practical experience using the best digital marketing tools during this Masters-level certification course in digital marketing. The main goal is to assist participants in gaining exposure to and mastering in-demand digital marketing abilities.
The digital marketing certification programme from Sprintzeal provides in-depth understanding of the industry and how profitable organisations use it. It gives you an overview of the fundamentals, more complex concepts, and subtleties of the subject to help you become knowledgeable about digital marketing.
Become a marketing professional with the help of Sprintzeal's digital marketing certification programme in Rawalpindi.
This digital marketing certification programme is delivered by top-tier instructors having at least 12 years of expertise in the field. They put a lot of effort into providing candidates with the newest social media methods, digital marketing tools, and other resources.
Contact details
Address- N/A
Email: Sprintzeal.com
Phone: +1 833 636 6366
Website: https://www.sprintzeal.com/pk/course/digital-marketing-expert-certification-training/rawalpindi
Boot Camp Digital – #8 Best Digital Marketing Courses in the Rawalpindi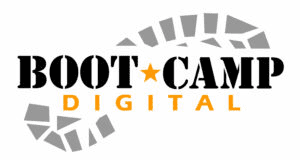 Companies of all sizes can benefit from social media, internet marketing, and digital marketing training from top-rated service Boot Camp Digital. The biggest and best corporations, such as Google, Procter & Gamble, General Mills, The United States Senate, Macy's, GE, and many others, have all collaborated with Boot Camp Digital.
The best place to learn about digital marketing is Boot Camp Digital. They have provided quality education all over the world through online training, certificates, live workshops, and specialised learning opportunities. For professionals, they develop digital marketing competence to enhance their abilities, outcomes, and impact.
Businesses can upgrade their social media marketing strategies with the assistance of Boot Camp Digital's digital marketing training. There are numerous enterprises, including Fortune 500 firms, start-ups, small businesses, etc. From content marketing to analytical reporting, they cover a wide range of topics in their online training.
Contact Details
Address- N/A
Phone: +1 513 223 3878
Email: [email protected]
Website: https://bootcampdigital.com/
Eureka Digital Marketing Academy – #9 Best Digital Marketing Courses in the Rawalpindi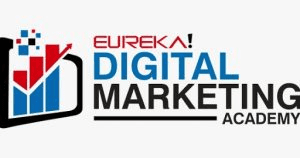 Eureka Digital Marketing Academy is one of the top digital marketing universities situated in Rawalpindi, Pakistan. The Academy provides onsite and online training at a global level, along with the most recent, thorough, and specialised digital marketing courses. It offers best career and result oriented Digital marketing courses in Pakistan.
The 19 PROVEN Modules, 5 FREE Bonuses, Lifetime 24/7 Access to Private Portal for Lectures, 48 hours of Face-to-Face Training, 24 hours of Live Bonus Training, Worksheets, PDF's, Handouts, Access to Private WhatsApp Group, and 24-hour Support System are all provided by Digital Marketing Strategist in Digital Marketing course.
Eureka Digital Marketing Academy offers simple, step-by-step instruction that enables learners to comprehend digital marketing in detail. With lifelong access to the courses and two months of free extra training, this course is taught both offline and online by Eureka Digital Marketing Academy. This course will cost you PKR 1,05,440. (INR 49,000).
Contact Details
Address: 803,804,805,806 Park Avenue, opposite Lal Kothi Shahrah e Faisal Karachi, Sindh, Pakistan
Phone: +92 03342323519, +92 03331044996
Email: N/A
Website: https://www.eurekadigitalmarketing.com/best-digital-marketing-course
PNY Trainings – #10 Best Digital Marketing Courses in the Rawalpindi
PNY Training is the following school offering courses in digital marketing in Rawalpindi. Lahore is near the city of Rawalpindi. PNY training institute has been recommended by many industry professionals and experts.
With an open discussion forum, PNY Training provides trainer help around the clock. It has developed a positive reputation when it comes to finding candidates for internships & career placements. They concentrate on all facets of digital marketing, and the course will also impart supporting competencies for the same.
Contact Details
Address: Office # 3, Level # 2, Arfa Software Technology Park, Ferozpur Road Lahore, Pakistan
Phone number: 03041111774 / 03219533335 / 04235948425
Email: [email protected]
Website: https://www.pnytrainings.com/digital-media-marketing-courses
Operation PRO – #11 Best Digital Marketing Courses in the Rawalpindi

Operation PRO offers two types of courses, namely Crash course and Diploma on Digital Marketing. If you choose Operations PRO's digital marketing crash course, you will learn about 15 tools that will be useful to you in this field. After completing this course in one month, your skill level will have increased from beginner to intermediate.
You will be given access to free resources after enrolling in this crash course to assist you advance your knowledge of digital marketing.
On the other hand, a Diploma course will enhance your beginner-level skills in digital marketing. This course will last for three months. If you enrol in a digital marketing diploma programme, you will learn how to use more than 35 digital marketing tools to run and track your campaigns. You will have access to paid marketing products with a value of over $42,500 after you complete the digital marketing diploma, which is another advantage. It offers a guaranteed internship and job placement once you have earned a good score in Operations PRO digital marketing course.
Contact Details
Address: Suite # 4, 1st Floor, 76-West, Jinnah Avenue, Blue Area, Islamabad
Phone No. +92 051 8482658-9/ +92 337 7227226
Email: [email protected]
Website: https://operationspro.pk/digital-presence/
Conclusion
Digital marketing is involved in every business for its growth. It is one way to keep your brand knowledge to the world. Digital Marketing specialists must have great marketing skills and should be able to market any product or service to earn well.
Digital marketing requires a variety of practical abilities. Knowing it just theoretically will never be of any use to you in your personal life. To maximize the value of these abilities, you should only enroll in practical training programs like the digital marketing courses offered by the Pakistan Institute of Digital Marketing and many more. For any more clarification, get in touch at their official websites or book your appointment.
We hope this article about the top 10 digital marketing courses in Rawalpindi helps you in selecting a suitable course for you.