Digital marketing is one of the rapidly growing industries. If you are at that point where you need to take a big step in your career, or you are a business owner and want to expand your services and products, you should have a deep understanding of how digital marketing works; for that, you need to undergo digital marketing training. Professional training will help you to understand the system and workings of digital marketing properly. For that, you need a good institute where you can learn all the new tactics and tricks to grow your business digitally. Here we present a compiled list of Digital Marketing Courses in Lahore. All the institutes listed below have the best courses, which will help you to understand each factor broadly. It's important to select the best institute as they can help you develop your skills. As time flies, the competition in digital marketing is increasing extensively, and the demand for digital marketing experts is high. Pursuing your career in digital marketing can be a great option. The following is a list of the best digital marketing training institutes in Lahore. 
10 Best Digital Marketing Courses In Lahore
Digital Monk

Digital Monk is the only digital marketing training institute offering 100% Job Assistance for its students after successful completion of the Course. Digital Monk provides both classroom and online training.
The course is organized into 8 core modules and 12 specialized modules with more than 150+ Hrs of Practical training with 6 Live Capstone Projects. The course is designed for serious people who want to be in the top 1% of digital marketing. The course will equip you to crack all the industry certifications from Google, Hubspot, Microsoft, etc, a total of 15+ Globally recognized Certifications will be cleared by the students. The course is designed to make you a highly paid digital marketing professional.
Digital marketing course curriculum & modules:
Introduction to Digital Marketing
Website Design
Content Marketing
Search Engine Optimization
Search Engine Marketing
Social Media Marketing
Email Marketing
Web analytics
Digital Marketing Strategy
Specialization Topics: Graphic Design, Youtube marketing, Mobile Marketing, CRO, Influencer Marketing, Growth Hacking, Marketing Automation, Affiliate Marketing, Sales Funnels, [50+ Topics], etc
Course Duration & Fees:
There Course duration is 2.5 Months for Weekdays ( Mon to Friday 2.5 to 3 Hours class) and 4.5 Months for Weekends ( Saturday and Sunday ( 4 to 5 Hours Class). We don't intend to drag the course for 6 months or 9 months, as the students will lose momentum in learning. Mode of training is available in both Classroom and online.
The Course Fee is $900 including all taxes.
Course Faculty:
The Faculties at digital Monk have more than 7+ Years of experience in digital marketing with Facebook and google certified, a few of them have their own digital marketing agencies working on 100s of clients' projects to working for Top MNCs running campaigns in Crores of Rupees. The trainers cover all the popular digital marketing tools.
Course Highlights:
Industry's Most Advanced Curriculum
350+ hrs of Practical Training
100% Placement Guarantee
50+ Modules
5+ Industry Experts
Best in Class Learning Management System (where you can access our recorded classes)
Premium Tools worth INR 1,40,000/- ( All original Tools with license keys)
15+ Globally recognized Certifications
10 Days No Question Refund Policy
Best in class Infrastructure
Industry Experts who take your classes
Freelancing Opportunities ( Work from home opportunities)
Learn to make money through Affiliate Marketing
Build your own business and eCommerce website.
Course Projects:
Designing a Business Website
Designing an Ecommerce Website
Designing Landing Pages
30-Day Social Media Strategy
Running Paid Google and FB Ads
Doing SEO for a Complete Website
Running Email Campaigns
Lead Generation Campaigns
Course Certifications:
6 Google Ads Certifications
1 Google Analytics Certifications
5 Hubspot Certification
1 Microsoft Bing certification
1 Course Completion Certificate.
Student Reviews:
Contact us:
Email: [email protected]
Phone: +91 8310657401
Institute Address: 3rd Floor, No.944, 16th Main Rd, Kuvempu Nagar, BTM 2nd Stage, Bengaluru, Karnataka 560076
Baabroz- The Design House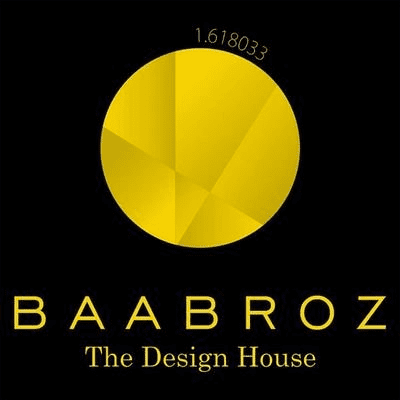 A reputable digital marketing institution that provides comprehensive digital marketing training. Baabroz- The Design House is one of Lahore's best and most reputable digital marketing institutes. With their proper combination of academic and practical, they provide great knowledge about the workings of digital marketing to their trainees. In Lahore, this institution is well known for its SEO courses.
Baa Broz trains the students with proper live demonstrations and individual monitoring.
At Baabroz, you will be trained with live demonstrations and consistent practice. Here, with the proper guidance and professionalism, you can stimulate your innovative thinking. Baabroz is one of the well-known digital marketing institutes in Lahore as it ensures that the students learning here have the necessary skills required to succeed in digital marketing. Baabroz, the design house officers' three-month-long training, is sufficient enough to understand the major modules of digital marketing. They offer weekly sessions, and they train online as well as offline.
Contact Details:
Address: Office No. 11, First Floor, It-tower, Gulberg 3, Lahore, Pakistan.
Phone: 0324-4617374
Email: [email protected]  
Website:https://baabroz.com/
Eureka Digital Marketing Academy
Eureka Digital Marketing Academy is one of the most advanced digital marketing institutes in Lahore that offers great online and offline courses. Eureka Digital Marketing Academy offers the most advanced and specialized digital marketing courses in Lahore.
They have professional faculties which make sure that the students grasp each factor and
The fundamentals of digital marketing in depth.
If you join the online digital marketing courses at Eureka Digital Marketing Academy, you will get access to lifelong lessons and two months of special training. Eureka Digital Marketing Academy is an ideal pick for those seeking to upskill themselves in digital marketing, as it seems like a promising career. Eureka offers one of the main digital marketing courses in Lahore.
Contact Details
Address: 803,804,805,806 Park Avenue, opposite Lal Kothi Shahrah e Faisal Karachi, Pakistan
Phone: +92 03342323519, +92 03331044996
Website: www.eurekadigitalmarketing.com
PNY training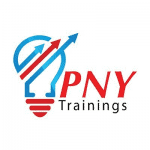 PNY Training is one of the top digital marketing courses in Lahore. It offers various digital marketing courses and is a well-known and reputed institute for digital marketing that provides comprehensive digital marketing training in Lahore. Even if you ask famous industry professionals or entrepreneurs in Lahore, they will recommend PNY Training. They offer their trainees an open discussion forum 24 hours a day, seven days a week. And when it comes to job assistance, PNY Training never backs off, and they always help the trainees get well-suited jobs or internships. The courses offered by PNY Training comprise each aspect of digital marketing that will help you grow and enhance your skills. Here at PNY Training Institute of Digital Marketing, you will get a six months course along with great projects.
Contact Details
Address: Office # 3, Level # 2, Arfa Software Technology Park, Ferozpur Road, Lahore, Pakistan.
Phone number: 03041111774 / 03219533335 / 04235948425
Email: [email protected]
Website: www.pnytrainings.com
Omni Academy

The Omni Academy is a reputed consultancy organization and Lahore's well-known digital marketing course provider. At Omni Academy, students can learn all the skills required to become a digital marketing expert.
They provide a three months course of complete modules of digital marketing covering each major factor. If you are a busy person who still wants to understand the digital marketing system, you can take a two-month fast-track program offered by Omni Academy.
Omni Academy's courses are designed for working professionals, freshers, and job seekers. The timing for learning is very flexible. Additionally, the institute is a great place that you can easily reach. If you are a working professional and don't have much time to take regular digital marketing classes, then you can take advantage of weekend classes offered by Omni Academy. The courses here are quite advanced and cover 40+ digital marketing essential modules. It majorly focuses on live work and customized and personalized training.
Contact Details
Address: A-242, Sardar Ali Sabri Rd. Block-2, Gulshan-e-Iqbal, Karachi-75300
Phone No.: 021-34986664, 0337-7222191, 0312-2169325
Email: N/A
Website: www.omni-academy.com
ITheight

Height is a major digital marketing course in Lahore. They cover a total of 17 major marketing and related topics. The firm was started in 2010. The main goal of ITHeight is to help bright and motivated students in ways that go beyond brilliance. If you are an introvert and like to be alone, you can also join online digital marketing courses offered by ITHeight at your comfort level from your own home. Additionally, they offer a great practical and applied approach, which has helped many learners to kick start their careers. ITHeight uses easy and simple software to provide online classes that are convenient for all the students. This institution was established with the motto of making every student expert enough to get a fruitful job in the field of digital marketing through its consistent teaching through practical training. ITHeight has the best faculty, with more than five years of experience in digital marketing. At ITHeight, you can learn digital marketing without worrying about the fees as they offer advanced digital marketing courses at affordable prices.
Contact Details:
Address: 18-j, Johar Town, Lahore, Pakistan.
Phone: 0320-4567111
Email: [email protected]
Website: https://www.itheight.com/
PIDM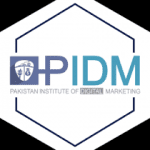 The Lahore-based Pakistan Digital Marketing Institute is one of the best and most trustworthy digital marketing institutes that has helped many learners gain skills and get employed. The Pakistan Institute of Digital Marketing was established in 2017. Here at this institution, you will learn all the major components of digital marketing, including search engine optimization, content writing, social media marketing, certified courses, digital media marketing, affiliate marketing, certified teaching, and search engine marketing. The Pakistan Institute of Digital Marketing has taught around 2500 students. Here at PIDM, courses are the latest and designed in such a way that they match all the latest technology and services. The instructors at PIDM are very professional and have more than five years of experience. The digital marketing course duration at PIDM is six months, which covers almost every component of digital marketing. Additionally, the course fees are affordable.
Contact Details
Address: 2 nil, B-2, Near University Of Education, College Road, Lahore
Phone No.: +92 3364449005
Email ID: [email protected] 
Website: https://pidm.pk/
3D Educators

3D Educators is well known for its international certifications and professionally certified digital marketing courses. It is one of the oldest yet most popular institutes for digital marketing and has been educating students for many years. It is a 22 years agency that has been providing its services worldwide. 3D Educators offers comprehensive and advanced digital marketing courses. 3D Educators has more than 300 training programs and has educated more than a million learners worldwide. They have about 500 very professional tutors and over ten years of teaching experience. 3D educators have their institutions in over 25 locations. The modules provided by 3D Educators are advanced digital marketing courses. At this institution, you will get special mentoring sessions from expert trainers, and after the completion of your course, you will be awarded international certifications.
Contact Details
Address: Suite # 7, Nobel Heights, Opposite Askari Park/Sales Tax House, Main University Road, Karachi, Pakistan.
Phone No.: +92 21 341 413 29
Email: N/A
Website: https://www.3deducators.com/ 
Eulogy

Eulogy is one of the newest digital marketing institutes, yet it has gained many eyes in a short time because of its excellent training program in digital marketing. Although it is the newest institute, it has still managed to provide the best-built digital marketing courses in Lahore. The course materials offered by Edulogy are up-to-date and offer the highest caliber of instruction. The best part about this institution is that it has individual module instruction that will help you to grow and expand your skills. Additionally, you will be given the proper practical knowledge to become a digital marketing expert in no time.
Eulogy is a reputed digital marketing institute in Lahore as they offer an Up-to-date course syllabus, and these courses are loaded with practical sessions. Eulogy focuses on each individual and helps with 100% job or internship assistance, and they even build you up for an interview. The course by Edulogy Academy allows students to develop a global vision, enhance their skills, and acknowledge their capabilities. You can get plenty of job opportunities if you learn properly at Eulogy. Additionally, they provide 100% job assistance.
Contact:
Address: B-81 Shahrah-e-Al Quds, Block 5 Gulshan-e-Iqbal, Pakistan
Phone No.: +92311-2250416
Email: N/A
Website: https://edulogy.pk/course-category/digital-marketing/
Hubspot Digital Academy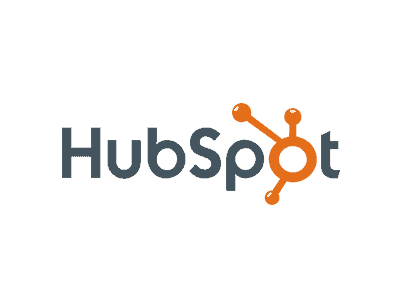 The Hubspot Digital Academy provides a digital marketing education that enables you to understand the essential digital marketing concepts and makes you an expert. It is another reputed digital marketing institute in Lahore. At the completion of the training, you will be provided with a certificate of completion by a renowned company, Hubspot Digital Academy.
It was founded in 2006 and aimed to educate trainees on the best fundamentals of digital marketing. Hubspot offers many courses such as CRM, SEO tools, and content marketing in its digital marketing course. It is no wonder why Hubspot Digital Academy is one of the top digital marketing institutes in Lahore.
Contact details
Address: B-81 Shahrah-e-Al Quds, Block 5 Gulshan-e-Iqbal, Pakistan
Phone No.: 1-300-482-776
Email: N/A
Website: https://academy.hubspot.com/
ACTE

ACTE Institute of Digital Marketing is one of Lahore's best physical and E-learning institutes. The primary goal of ACTE is to make every trainee a digital marketing expert with consistent training. ACTE offers a complete digital marketing course that includes email marketing, PPC, Google Analytics, SEM, Keyword Planning, Social Media Marketing, SEO, Affiliate Marketing, and Search Engine Marketing. Under the guidance of the best teaching faculty in Lahore, you can grow your skills and take a big step towards becoming a content marketing expert. These professional and experienced mentors will give you the in-depth knowledge you require. They will also teach you all the strategies and techniques to make you a digital marketing professional. The best things about ACTE are the excellent facilities, the way of training, deep case studies, and the skilled curriculum that make this institution one of the best institutes for entrepreneurs, aspiring students, or sales professionals.
Contact:
Phone number: +91-8376 802 119
+91-8447 446 138
Email: [email protected]
Website: https://www.acte.in/
Conclusion:
The digital marketing institutes mentioned above are the top ten digital marketing institutes of Lahore that offer the best courses. Before joining any institute, do your research properly and decide which institution best meets your needs. Digital marketing is like an art, which you should learn from a good academy.
To become an expert in digital marketing, you must acquire many skills. The road to becoming a digital marketing expert requires a lot of practice and learning, and once you acquire it all, you will have a fruitful future ahead. While deciding which institution is the right fit for you, consider the factors, including the timeframe required to complete the course, the instructor profile, course fees, and the curriculum modules available.