If you think that email marketing is dead, think again.
Despite the advancements in marketing technology, your subscriptions can be one of your best assets. That's because no changes in the search engine algorithm can stop you from connecting with your subscribers.
Mind you; email can be your most significant driver of customer retention. No wonder it can be one of your most effective revenue streams.
However, acquiring emails requires creativity. That's because your ideal subscribers can be everywhere, including Instagram.
Yes, Instagram is no longer limited to growing your followers and raking in those Likes. You can also use it to build your email list.
Also read:
Top 10 Digital Marketing courses in bangalore offering training with 100% placements.
Our Course on Advanced Digital Marketing
Why You Should Build an Email List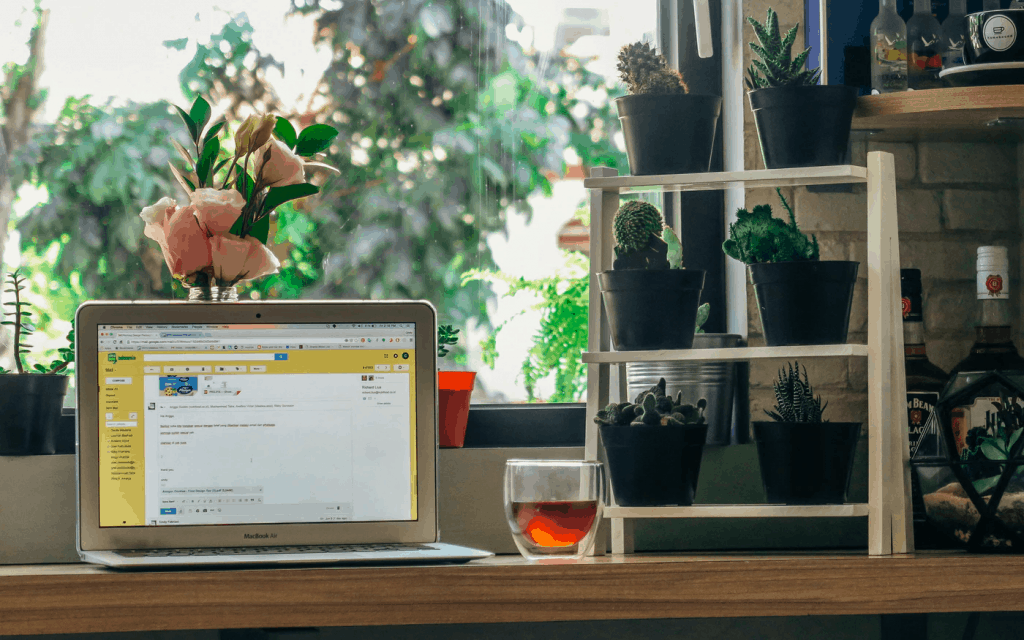 Email marketing may look like an old-school tactic, but it has been used for years because there is a good reason behind it.
For one, email marketing has an average ROI of 4,300%. That's because people who subscribed to you are likely interested in what you offer. No wonder they get ten times more conversion than social media campaigns.
Other than that, here are more reasons you should build an email list:
You Own Your Email List
As mentioned earlier, no algorithm changes can impact your email list. Even if you move to a new platform, it is as simple as exporting a list from one CRM tool to another.
It is Personal
Your audience's inbox is the closest you can connect with them. Sure, you can DM your followers, but it is only possible if you have very few followers or have other people who can do it for you.
With email marketing, you can automate your process. You can send a message to hundreds of people with just a couple of clicks and without having to spend hours.
It is a One-on-One Communication
Sure, you can automate your email marketing, but that does not mean you cannot personalize it.
Email marketing and CRM tools allow you to address your subscribers by their name. Some let you receive replies from your recipients.
As such, you can use email marketing to initiate more personal one-on-one communication with your subscribers.
It is Purposeful
You may be asking for their name and email address alone, but it can be a big deal to some of your followers. Surely, they are interested in your offer and they are willing to give this information to you.
It is Targeted
Since your subscribers are interested in your offer, it only means that they are your potential clients or customers.
But just because they subscribed now does not mean they will convert tomorrow. So you still need to nurture them until they are ready to open their wallets.
People Use Email Multiple Times a Day
Do you check your email often every day? Perhaps more than once. The same thing goes with your subscribers.
That means more opportunities to connect with them! Hence, you are doing your business a disservice if you do not have an email list.
But why use Instagram to generate email sign-ups?
For one, you can leverage Instagram to build awareness around your brand. Second, this is an excellent platform to engage with your potential clients and customers.
Whether you are in e-commerce or a service provider, you can use Instagram to expand your market reach. That means you can also use this social platform to build an engaged community.
And by "engaged community," we mean followers who like and comment on your post and subscribe to your email list. This is where having a multichannel marketing strategy could come in handy.
In addition, Instagram Insights can complement the metrics you use to monitor the growth of your email list.
Using Instagram to Build Your Email List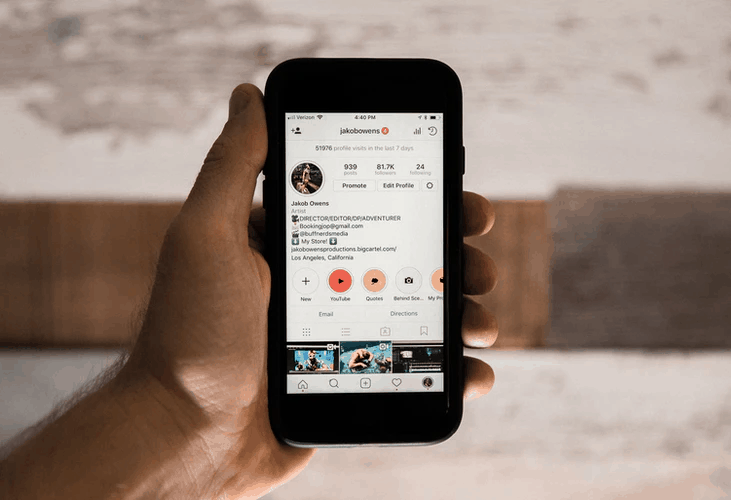 Sure, using Instagram to grow your email list is a weird concept. But that does not mean it is impossible.
Here's how the whole process works:
Find your ideal audience
Give them and your followers a reason to sign up
Place the sign-up link in your bio
Watch your email list grow
The key is in finding your ideal audience. From there, you can figure out what incentives can make them sign up. And then, you can use the following tactics to make your followers join your newsletter:
Step 1: Give Your Audience a Reason to Join
Whether you are using Instagram or other channels to grow your email list, the principle is the same. You need to give your IG followers a reason to sign up.
Luckily, the easier way to do that is to offer something in exchange. Depending on your business's nature, it can be any of the following:
Discount code. This is ideal if you are an e-commerce brand and launching a new product.
Free trial. If you are an online coach or mentor, it can be a free webinar or a discovery session.
Free downloadable. It can be a Canva design template, a workbook, or a free e-book relevant to your brand.
Regardless of the offer you have, make sure that it is irresistible.
Step 2: Build Your Instagram Audience
Of course, you cannot use Instagram to grow your email list without your followers. However, this step comes in second since we need to figure out first how we can entice these people to give their email addresses.
Once done, you should start by building your presence on the platform. And you need to post consistently to do that.
Keep in mind, though, that being consistent does not mean you have to post every day. What's important is that your post's content and aesthetics follow a theme.
If you sell skin care products online, your posts should include the following:
Skincare tips
Customer reviews
Facts about your products
Content from influencers
As for the aesthetics, this will depend on your brand colors and making your IG feed looks cohesive.
Step 3: Run Instagram Ads
Another way to build your email list and followers is to run Instagram ads. That's because it helps you amplify your audience reach.
The more IG users see your ads, the more email sign-ups you can generate.
We often tell our clients at VoyMedia Marketing Agency NYC to use their most popular content for ads. Its popularity is an excellent indicator that people are interested in it. As such, you can use it to catch people's attention and compel them to follow you.
Moreover, you can target Instagram ads with precision. This means that you can set parameters relevant to your target audience. Hence, you can gain engagement and conversion from people you want to be your client or customer.
PRO TIP: Make sure that your Instagram account has interesting content before running your ads. That way, it will look follow-worthy.
Step 4: Make Your Followers Sign Up
You now have your audience and the reason to make them sign up. The next step is to compel your followers to do so.
What you need to do is pretty simple. But first, you need to let your followers know that you have something to offer and how they can access it.
However, you can only add a clickable link to your bio. That's why you should be creative in letting your followers know where they can click to sign up.
Here are some quick tips:
Be Straight to the Point
Here's the thing: The first that every new follower will see on your IG account is your bio. Thus, it would be best to go straight to the point.
It can be something like, "Download FREE guide: https://website.com/free-guide."
Add the Email Button
In relation to the previous tip, your bio is the best place to add a call to action. Hence, you should add the Email button on your profile if you have the feature.
Here's how you can do it:
Go to your IG profile and click "Edit Profile."
Scroll down and click "Contact Options."
Add your email address on the designated field and click the checkmark at the top right.
Go back to the Edit Profile section and click "Profile Display."
Turn on the toggle button beside Display Contact Info, and you are good to go.
Use the Image Gallery Feature
We all know that Instagram is a visually inclined platform. Meaning, people are drawn to your photos.
So, why not use it to bring their attention to your bio?
Upload multiple images on Instagram, and ensure that the last one has a call-to-action.
Maximize Your Caption
There are times when people would like to know the context behind your post. And this is where your caption comes in.
Sure, there are many copywriting formulae that you can follow while crafting your caption. But it should not be more complicated than adding context and a call-to-action.
Promote Your Newsletter
Since you have a limited character count on your captions, you might also use it to promote your newsletter.
One tactic you can do is share a part of your newsletter. And then, you can encourage your followers to subscribe in the caption.
Another way to do this is to highlight the topics you covered in your newsletter.
Say you are a productivity coach, and you share your favorite productivity tools with your email subscribers. First, you can talk about one of them on your Instagram post. And then, in the caption, you can say that they can learn more about your other favorite tools when they subscribe to your newsletter.
Be Smart With Your Hashtags
Say you do not have the budget to run Instagram ads. What can you do to expand your audience reach? Hashtags!
There are various tips online on how you can find and use the right hashtags. But the rule of thumb is that it should be relevant to your content and audience.
Sure, #LinkInBio makes sense since you want your followers to know that your sign-up link is in the bio. However, people are less likely to use hashtags to look for relevant content.
For instance, you are a life coach that offers a free discovery session. So it might make sense to use hashtags like #lifecoach and #freelifecoaching.
Use Instagram Stories
Another creative way to make people sign up to your email list is to use IG Story. After all, some users now have the "Swipe Up" feature. This feature allows you to link to your email sign-up landing page.
You do not have the Swipe Up feature? No problem!
You can use the image gallery post principle instead. For example, upload multiple images (or video clips) on your IG Store with a Link in Bio CTA at the end. Another example is to use stickers.
Step 5: Make a Custom Landing Page
You cannot make your subscribers sign up on Instagram. Instead, you will have to redirect them to a landing page.
So, before you do the tactics listed above, make sure that your sign-up page is ready. You should also make it easy for your followers to sign up.
Whether you are pasting a link in your bio or using the email button, it should redirect to a landing page and nowhere. Otherwise, it will frustrate your followers, and your efforts will be futile.
Grow Your Email List with Instagram
No matter what happens on the world wide web, you can always rely on your email list. That's because this can be your direct channel to your customers.
Nonetheless, you should think of ways to grow your email list. And this is where using Instagram could come in handy.
Email marketing looks like an old-school marketing approach, while Instagram is a modern way to promote your brand. Nonetheless, it is a viable way to acquire new subscribers, as long as you know what to do.
Generating email sign-ups through this allows you to diversify. That way, the growth of your list will not be vulnerable to whatever external changes may happen.
You use Instagram to share relevant content, attract ideal followers, and promote your brand. If you want to maximize your Instagram account, email list building can be one of them.
About the Author:
Kevin Urrutia is the founder of Voy Media Marketing Agency NYC. Helps businesses maximize the benefits of Facebook Advertising, leading to a dramatic improvement in sales while pushing down costs. Voy Media thoroughly studies each client and comes up with tailor-fit solutions to bring about the best results.