Have you ever not started your day by thinking, "what's next?". The world today is moving so fast that we can't help but wonder what is next. If you're in the digital marketing scene, you can attest to watching old digital marketing trends fade as new ones arise right before your eyes.
Do you want to be a badass digital marketing freelancer? Have you got what it takes to keep up with the changing dynamics in the digital sphere? If you're not confident about your answers, don't worry because you're not alone. Many people want to pursue a career in digital marketing because it's a lucrative field. With almost every business today operating online, brands are always looking for professionals to boost their business' visibility.
But to land good deals as a digital marketing freelancer, you first have to master the trade. You should proactively elevate your knowledge in digital marketing to ensure you have answers to all the questions your clients might have. Brands want to leave their businesses in the hands of a professional who understands what their business needs.
If you're looking for a beginner's guide that will educate you on all things freelance digital marketing, you've come to the right place. Buckle up, and let's get started!
Also read:
Top 10 Digital Marketing courses in bangalore offering training with 100% placements.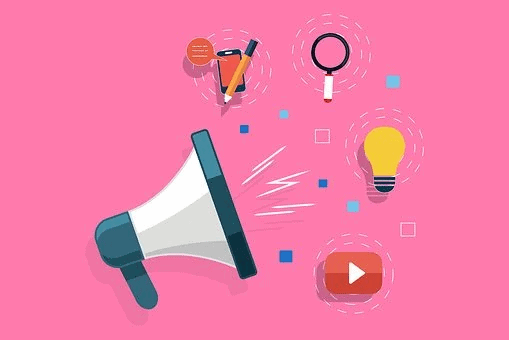 Author's Bio
Anna is a freelance writer who has been working with websites that provide book authors with writers for hire. She is also an ardent contributor to multiple digital marketing magazines. She skillfully researches each article she writes to ensure the information is informative and relevant.
Understanding What Freelance Digital Marketing is
In understanding freelance digital marketing, you first have to learn about the online strategies businesses adopt to achieve their growth objectives. Whether the goal is customer conversion, brand visibility, customer engagement or customer satisfaction, your understanding of what a business needs determines if brands will add you to their team of digital marketing specialists.
Becoming a successful freelance digital marketer greatly depends on your knowledge in this field. Since the freelance economy is booming, businesses have to encounter many frauds before they can find genuine specialists. Educating yourself allows you to prove to potential customers beyond reasonable doubt that you can deliver as promised.
If you're contemplating joining the freelance movement, you have to be in a position to help companies with their marketing efforts. Simply understanding what a freelance digital marketer is not enough to get you hired.
What's the upside of freelance digital marketing?
The beauty of being a freelancer is that it doesn't discriminate based on age or where you're from. Whether you're a 50- or 18-year-old, you can become a badass digital marketing freelancer if you do your research.
If you feel restricted by the confines of a conventional office, you will appreciate the flexibility that freelancing accords you. Pursuing freelance digital marketing allows you to make a living out of a profession that aligns with your preferred lifestyle.
Even if you've had an office job in the past and enjoyed it, you can easily adopt a freelance lifestyle if you need to. And since anyone can do marketing, freelance digital marketing is a fitting job for anyone who considers it as long as they put in the work.
What does it take to be a digital marketer?
Even if you don't know much about marketing right now, you can learn everything by reading informative articles, talking to digital marketing professionals, taking online courses, joining freelance digital marketing forums and keeping up with marketing trends. Embracing the wonders of the internet exposes you to useful information you can leverage to win over clients.
The internet gives you access to a goldmine of resources you will find useful even after securing clients. You should focus on developing a range of skills that include, but not limited to:
Content creation and copywriting
Social media management
Search engine optimization
Ad creation
Building and designing websites
Strategy generation
Note that digital marketers are all over the internet. Their work involves engaging in online communities, joining conversations on social media platforms, sharing content on social networks and anything else to help their clients achieve their growth objectives.
As you begin your journey as a budding digital marketer, be sure to keep secure connections with the world to avoid encounters with internet thieves. Understand that when you start getting clients, you will be handling a lot of private and confidential information that no one else should see. Use an updated VPN software with a two-step authentication password to protect your online identity and ensure you surf without interruptions from malware.
Figure Out If Freelance Digital Marketing for You
To be a badass digital marketing freelancer, you need to learn how to deliver tailored service to each client you work with. This means, aside from educating yourself on everything digital marketing, you should also learn how to apply this knowledge to different business models.
Because of the uniqueness of this profession, professional digital marketers wear many hats. Let's check out the pros and cons of working in the digital marketing industry to help you determine if this career is for you.
The Pros
You will be your own boss
As a freelance digital marketer, you will operate as a self-employed individual, and this gives you the freedom to choose which clients and control over executive decisions that affect your pay and your future. This is not to say that you shouldn't prioritize your clients' needs because, in essence, each client you work with will somewhat be your boss. That said, there are many benefits to be earned when you choose the freelance lifestyle.
You can decide your own schedule
Aside from freedom, you will also enjoy flexible working hours now that you won't be reporting to a conventional office. You don't have to go the traditional 9-5 way if you prefer working with breaks or you're a night owl. Being able to optimize your working hours will allow you to increase your earning potential and become the badass digital marketing freelancer you've always dreamt of.
You can choose where to work from
Even though traditional offices provide workers with a structure to streamline work and boost productivity, some people don't thrive in structured environments. Choosing the freelance route allows you to step out of conventional working spaces and find environments that inspire and ignite your creativity.
You can set personal goals
As a freelancer, you enjoy an open-ended career progression, unlike employees who get limited opportunities to advance their career. Freelancing allows you to set individual career goals because when you're in the driver's seat, you won't need to look to anyone for permission to pursue the clients you want to work with.
You won't get bored with work
The variety of digital marketing projects you will be working on will ensure you don't get bored with work. You will be able to wake up each morning with the motivation to explore a new challenge and meet your clients' expectations.
The Cons
Competition is fierce
Since freelance digital marketing is a lucrative career, it's only natural that many people want to pursue it. The fact that anyone can learn to be a digital marketer has a huge downside; competition is fierce because brands have many professionals to choose from. This leaves you with scarce project opportunities, which you have to fight for with equally talented professionals.
Your earnings will be irregular
Unlike traditional careers that come with guaranteed salaries at the end of the month, freelancing has irregular earnings, which can compromise your livelihood in a short period. While there will be months when you'll be earning beyond what you could ever imagine, you're bound to experience slower months that can interfere with your financial stability.
Learning never ends
To be a badass digital marketing freelancer, you have to stay on top of the changes in digital marketing trends. The implication of this is you'll always be reading something to keep up with your clients' needs. While learning never ends for everyone, it's fast and compulsory in the world of digital marketing; otherwise, you will fall behind and lose clients. Constantly learning can be overwhelming even for individuals who like discovering new information.
You'll have no one to lean on
Freelancing is like running a one-man show. Being your own boss means you can't depend on anyone else, even on rough days. If you accept a project and it turns out to be more challenging than you anticipated, you have no choice but to finish it because if you disappoint your client, they're unlikely to trust you with another project.
It can get lonely
Before you decide to be a freelancer, you have to accept the fact that you'll experience lonely spells now and then. And since you won't have support from colleagues, like employed forks do, your social life will take a hit.
Weighing the good against the bad helps you determine if you've got it in you to become a badass digital marketing freelancer. Understanding what is expected of you helps you find ways to motivate yourself and organize your work so that it sustains you.
Make it Work
If you go through the pros and cons and decide that you want the freelancing lifestyle, you can proceed to make this career work. Knowing what you're getting into allows you to set your expectations right and set yourself up for success.
Now that you're sure you want to be an exceptional digital marketing freelancer, you can focus all your energy on becoming the digital marketing specialist every brand wants to hire. Remember to set work boundaries so that you don't overwhelm yourself with work. While you want to succeed, you shouldn't ignore self-care and personal wellness.
As we've already established, there is a lot to learn to become a successful freelance marker. Here's what you need to do to make yourself hireable as you embark on a new career:
Hone your Skills
Marketing is a fast-paced industry that you cannot get into without the proper knowledge. The most important thing you can do as a freelance digital marketer is to continuously improve your skills. Real marketing knowledge enables you to serve clients to the best of your ability.
Some proactive things to do to ensure you're sharpening your marketing skills include:
Attending digital marketing conferences and workshops
Going through online podcasts, courses and tutorials
Joining digital marketing social media groups
Following expert digital marketing blogs
Finding a mentor to teach you what they've learnt through experience
Bear in mind that not all the sources of knowledge out there are legit. Paying attention to the credibility of a source ensures you don't fall victim to opportunistic scammers looking to take advantage of your quest for knowledge.
Build Credibility
Credibility plays a huge role in the success of a digital marketer because potential clients have to trust you to assign you projects. Therefore, you should invest in building your credibility as this helps you build healthy work relationships with clients.
When you show clients you're professional and care about their business needs, they'll be motivated to pay more for your services. Here is how you build credibility as a freelancer:
Create a professional website, social media profiles and a LinkedIn profile to boost your online presence.
Network at conferences and forums to create a network of people who can refer you for marketing projects.
Volunteer when you can to boost brand visibility.
Create a professional email account with your business name to make yourself accessible to clients.
Set up Your Rate
The key to succeeding in a competitive industry like marketing is charging what you're worth. So from the first day you start pitching to clients, ensuring you don't undercharge just to get assigned work. Instead, be clear about your rate, so your clients get used to it from the get-go. Otherwise, you'll always be slammed with projects, but your bank account will be running on fumes.
That doesn't mean you should now overcharge clients because this will only push them away. Set up a rate that reflects your level of expertise and deliver on every project to reinforce clients' trust in you.
Conclusion
Breaking into the world of freelance digital marketing is an experience like no other. You need to understand what you're getting into so that you set realistic goals for yourself. Follow the guide above to ensure you're doing the right things to set yourself up for success.