Simply put, digital marketing is marketing via digital mediums. Previously, people used brochures, hoardings, newspapers, roadside banners, and so on as the only means of branding. Having a quality website, being visible on search engines, being visible on all social media platforms, sending emails to a specific audience, building a blog, and beginning to sell through affiliate marketing are all steps in growing a business online.
Having a web presence for your organization is becoming increasingly important.
Building one's internet reputation has become a must for any business owner.
80% of consumers stated that they prefer to do their research online before making a purchase or employing a service. The work environment has evolved since the corona epidemic.
People nowadays want to accomplish everything from the comfort of their own homes. If you want to buy clothes online, there are many possibilities, if you want to buy groceries online, there are numerous options, and major businesses have already shifted to an online platform.
You should also comprehend the fundamentals of Digital Marketing in this digital age.
10 Best Digital Marketing Courses In Rajouri Garden
Digital Monk – #1 Best Digital Marketing Courses in the Rajouri Garden

Digital Monk is the only digital marketing training institute in Rajouri Garden offering 100% Job Assistance for its students after successful completion of the Course. Digital Monk provides both classroom and online training.
The course is organized into 8 core modules and 12 specialized modules with more than 150+ Hrs of Practical training with 6 Live Capstone Projects. The course is designed for serious people who want to be in the top 1% of digital marketing. The course will equip you to crack all the industry certifications from Google, Hubspot, Microsoft, etc, a total of 15+ Globally recognized Certifications will be cleared by the students. The course is designed to make you a highly paid digital marketing professional.
Digital marketing course in Rajouri Garden with curriculum & modules:
Introduction to Digital Marketing
Website Design
Content Marketing
Search Engine Optimization
Search Engine Marketing
Social Media Marketing
Email Marketing
Web analytics
Digital Marketing Strategy
Specialization Topics: Graphic Design, Youtube marketing, Mobile Marketing, CRO, Influencer Marketing, Growth Hacking, Marketing Automation, Affiliate Marketing, Sales Funnels, [50+ Topics], etc
Course Duration & Fees:
There Course duration is 2.5 Months for Weekdays ( Mon to Friday 2.5 to 3 Hours class) and 4.5 Months for Weekends ( Saturday and Sunday ( 4 to 5 Hours Class). We don't intend to drag the course for 6 months or 9 months, as the students will lose momentum in learning. Mode of training is available in both Classroom and online.
The Course Fee is $900 including all taxes.
Course Faculty:
The Faculties at digital Monk have more than 7+ Years of experience in digital marketing with Facebook and google certified, a few of them have their own digital marketing agencies working on 100s of clients' projects to working for Top MNCs running campaigns in Crores of Rupees. The trainers cover all the popular digital marketing tools.
Course Highlights:
Industry's Most Advanced Curriculum
350+ hrs of Practical Training
100% Placement Guarantee
50+ Modules
5+ Industry Experts
Best in Class Learning Management System (where you can access our recorded classes)
Premium Tools worth 1,40,000/- ( All original Tools with license keys)
15+ Globally recognized Certifications
10 Days No Question Refund Policy
Best in class Infrastructure
Industry Experts who take your classes
Freelancing Opportunities ( Work from home opportunities)
Learn to make money through Affiliate Marketing
Build your own business and eCommerce website.
Course Projects:
Designing a Business Website
Designing an Ecommerce Website
Designing Landing Pages
30-Day Social Media Strategy
Running Paid Google and FB Ads
Doing SEO for a Complete Website
Running Email Campaigns
Lead Generation Campaigns
Course Certifications:
6 Google Ads Certifications
1 Google Analytics Certifications
5 Hubspot Certification
1 Microsoft Bing certification
1 Course Completion Certificate.
Student Reviews:
Contact us:
Email: [email protected]
Phone: +91 8310657401
Institute Address: 3rd Floor, No.944, 16th Main Rd, Kuvempu Nagar, BTM 2nd Stage, Bengaluru, Karnataka 560076
Koderey Techstack – #2 Best Digital Marketing Courses in the Rajouri Garden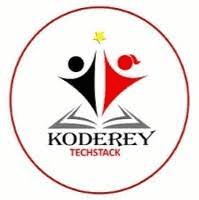 Koderey Techstack in Rajouri Garden, Delhi, is a leading player in providing Digital Marketing course in Rajouri Garden. This well-known company serves as a one-stop shop for consumers, both local and from other areas of Delhi. This company has built a strong presence in its field during its existence. The conviction that client pleasure is as vital as their products and services has helped this institution build a large customer base that is growing by the day.
Koderey Techstack is a prominent Digital Marketing institution in Delhi. They encourage openness and ethics, and every graduate of their school is guaranteed a job in digital marketing.
The teachers are also industry experts with previous teaching experience. Koderey Techstack has 7 years of industry experience and has educated over 11,000 students.
Contact Details:
Address: A-8, Lower Ground Floor, Opp Metro Pillar 389, Rajouri Garden, New, Delhi-110027, New Delhi, 110027
Phone: +91- 1140079779
Email: [email protected]
Website: N/A
DigiShift India – #3 Best Digital Marketing Courses in the Rajouri Garden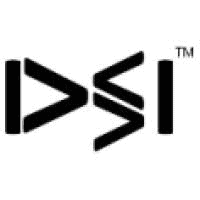 Digishift India is a top Digital Marketing Agency and training institute in Rajouri Garden, Delhi. Digishift India maintains a higher degree of excellence for services supplied in the domain of Digital Marketing and Online Marketing. Pankaj Keswani started Digishift India (DSI) in 2016.
Digishift India has established itself as the leading digital marketing service in Delhi. It is the most innovative and client-focused top digital marketing consultant in South Delhi.
They offer innovative and one-of-a-kind work to assist you to expand your website digitally through online marketing and internet marketing in Delhi. They design assets that generate and keep visitors to your website and online marketing in Delhi as the top digital marketing office in Delhi.
Digishift has also started to offer digital marketing courses to students and working professionals. To know more about the course details, you can contact below:
Contact Details:
Address: H-27/1, 1st Floor, near Oyo Hotel, Main Market, Rajouri Garden, New Delhi, Delhi 110027
Phone: +91- 8368319550
Email: [email protected]
Website: https://digishiftindia.in/digital-marketing-course-delhi-india/
Digiperform – #4 Best Digital Marketing Courses in the Rajouri Garden

Digiperform provides many Digital Marketing courses in Rajouri Garden based on your preferences, time constraints, and career goals.
Our curriculum is produced and maintained by a content panel of over 50 specialists from the digital marketing sector. It incorporates the endorsements and ideas of 450 savvy corporates from around Asia.
The curriculum was developed after evaluating the employment needs of over 100 small and large digital marketing firms and corporate houses with in-house digital marketing wings to give hands-on training through a combination of practical, research, and assignments.
Contact Details:
Address: A-39, Second Floor Block EC, Vishal Enclave Rajouri Garden, Opposite TDI Mall, New Delhi, Delhi 110027
Phone: +91- 8908909977
Email: [email protected]
Website: https://digiperform.com/
MAAC – #5 Best Digital Marketing Courses in the Rajouri Garden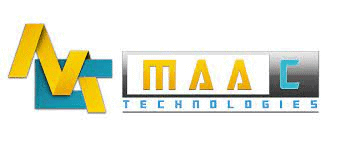 MAAC in Rajouri Garden, Delhi, is a reputable digital marketing institute in the market since they strive to provide their students with the greatest experience possible. This has aided them in establishing a devoted consumer base.
They began their adventure in 2002 and have worked hard to keep the consumer at the centre of their company operations and philosophy ever since. It is preferable to contact them directly during their office hours if you want assistance or have any issues.
Contact Details:
Address: 2nd Floor, A 23, Block A, Vishal Enclave, Rajouri Garden, Delhi, 110027
Phone: +91- 99537 44227
Email: N/A
Website: N/A
DSDM.in – #6 Best Digital Marketing Courses in the Rajouri Garden
Digital Marketing is a platform for the online promotion of products and services via a website or a specific webpage. It is a diversified web network that connects every corner of the world. DSDM.in is one of the top Digital marketing institutes that provides digital marketing training in Rajouri Garden that helps not only professionals but beginners also to transform their careers.
At DSDM.in, there is a wide range of topics covered in their curriculum like SEO, Facebook advertising, Blogging, PPC advertisements, Affiliate marketing, Content marketing, and so on. The curriculum is designed to provide offline as well as online training courses.
Their guidance, experience, and practical teaching strategies can assist you in obtaining greater work chances. The mentors at DSDM.in assist you in offering leads with various digital marketing tactics and techniques to construct a better reach for your business.
Contact Details:
Address: WZ90A, Dilip Singh building, First Floor, Matke Vaali Gali, Jawala Heri Market, Near West Paschim Vihar Metro Station, Paschim Vihar, New Delhi, Delhi 110063
Phone: +91- 98739 22350
Email: [email protected], [email protected]
Website: https://www.dsdm.in
Being Topper – #7 Best Digital Marketing Courses in the Rajouri Garden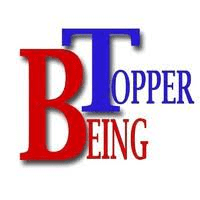 Being Topper is a well-known Digital Marketing Institute near Rajouri Garden, Delhi, that helps to direct your career on the right path. As we all know, India is currently experiencing a digital revolution. All businesses are shifting to a digital platform, and it is critical to have digital skills to compete in the market and propel your company to new heights.
At Being Topper, they provide training on over 30+ updated and powerful Digital Marketing modules. Candidates can realistically comprehend each subject and use the knowledge in their real-world assignments.
Being Topper's trainers are highly skilled and accredited in Digital Marketing, with a combined 10 years of expertise.
Mr Vipin Khutail began his career in digital marketing over ten years ago. Internet marketing was not as prevalent in 2011 when he was in his first year of college. He organised a group to share expertise and communicate with like-minded people; gradually, that meetup grew into a community of over 200+ dedicated digital marketers who gather every month.
Contact Details:
Address: 3rd Floor, B1/628 Above Modi Care, 571, Shivaji Marg, Near Nexa showroom Metro station, Janakpuri East, Janakpuri, New Delhi, 110058
Phone: +91- 8700702530
Email: [email protected]
Website: https://www.beingtopper.net/
Expert Training Institute – #8 Best Digital Marketing Courses in the Rajouri Garden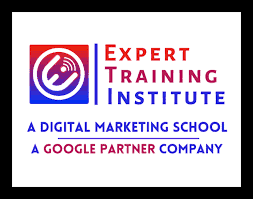 Expert Training Institute is a well-known digital marketing training institute in Rajouri Garden Delhi. They have a skilled faculty that is passionate and motivated enough to have instructed thousands of students in various batches. They have trained around 6000 experts.
People prefer this institute because their courses are less expensive, they provide up-to-date course content, EMI choices for qualified applicants, and they have a state-of-the-art facility where students may study and resolve their doubts at their leisure. They offer expert-led classroom instruction. Professionals, freelancers, and consultants are welcome to enrol in this course.
They teach students about numerous modules such as SEO, PPC, and SMO. The course content is informative and up to date with the most recent algorithm improvements. They offer study materials, presentations, PPTs, and seminars on the most recent SEO tactics and upgrades. They demonstrate how to optimise without getting punished by Google or accused of spamming.
They also teach pupils about the white hat, grey hat, and black hat SEO. ETI offers training in a variety of courses, including online marketing, digital marketing, and many more. They also provide SEO, PPC, SMM, website design and digital marketing certifications.
They provide training in Google Analytics, mobile marketing, email marketing, affiliate marketing, e-commerce marketing, online advertising, online reputation management, lead generation, ad sense, and bidding tactics on multiple bidding portals in addition to SEO, SMO, and PPC. You have the option of taking individual courses or a combination course. For further information, please visit the website. When you purchase only one Course, you will receive up to ten certificates.
Contact Details:
Address: 178, 1st floor, Commercial Wing, Jai Apartments, Sector 9, Rohini, New Delhi (110085)
Phone: +91- 9958381938
Email: [email protected]
Website: https://www.expert-seo-training-institute.in/
Digital Technology Institute – #9 Best Digital Marketing Courses in the Rajouri Garden

Digital Technology Institute is one of the best training institutes in Rajouri Garden Delhi for Digital Marketing. DTI provides trainees with industry-based training and actual projects to help them become the greatest digital marketing experts.
Their panel of trainers is made up of specialists from the digital marketing business that have more than ten years of expertise with Google Adwords and Microsoft Bing Certification.
Contact Details:
Address: 137, Second Floor, Saidulajab, Saket, New Delhi, Delhi 110030
Phone: +91- 7982665232
Email: N/A
Website: https://www.digitaltechnology.institute/
Digistaan – #10 Best Digital Marketing Courses in the Rajouri Garden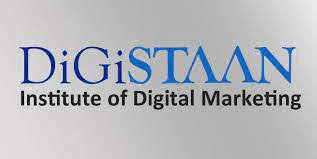 Digistaan offers the Best Digital Marketing Training in Rajouri Garden that includes a variety of professional courses. Understanding these courses will be extremely beneficial in becoming a good Digital Marketer. To begin, it is critical to grasp what Digital Marketing is.
Digital marketing is the promotion of products or services through the use of digital technology. Digital Marketing has become a need in today's Internet-driven business.
They provide a three-month Basic Digital Marketing Course and a five-month Advance Digital Marketing Course for Rs.15,000 and Rs.25000, respectively.
You may pay a monthly EMI of Rs.5000. They will educate you on how to work on live projects over the five months of your Digital Marketing Course.
After the completion of the course, they will give 100% Job Assistance and opportunities with numerous IT organisations. They also have their own Digital Marketing Agency called "MR WEB TECHNOLOGIES", where they may recruit some of the students.
Contact Details:
Address: Metro Pillar No. 624, 540 F/F sites 1, first floor, near 24×7, Janakpuri, Delhi, 110018
Phone: +91- 9953796655
Email: N/A
Website: https://digistaan.com/
IICS Computer Education – #11 Best Digital Marketing Courses in the Rajouri Garden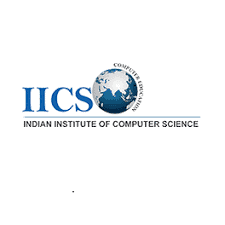 IICS is an abbreviation for the Indian Institute of Computer Sciences. It is the premier IT training academy in Delhi, offering a wide range of programs and courses at reasonable prices.
They are Delhi's Best Digital Marketing Institute in Rajouri Garden, recognised for their expertise, quality, and consistency. They have well-qualified and experienced faculty in a variety of fields that not only teach computer courses but also assist students to develop their personalities.
IICS is the best NIELIT institute in Delhi, offering high-quality instruction in software development, hardware and networking, multimedia and animation, web design, E-Accounting, digital literacy, and short-term courses. IICS offers diplomas, advanced diplomas, and master's diploma programs in a variety of career-oriented courses. All programs have distinct pricing structures and lengths of time. The academics of all courses are up to date and tailored to help students advance in their careers.
IICS boasts a cutting-edge infrastructure with ample space and a suitable atmosphere. In the institute, they believe in using unique methods for each student so that they may study more effectively.
Contact Details:
Address: Metro Pillar Number 4, B-38 2nd Floor, Lajpat Nagar Part 2, near Metro Station, Delhi 110024
Phone: +91- 9560680066
Email: [email protected]
Website: https://www.iicsindia.com/
Conclusion:
These are some of the top digital marketing courses in Rajouri Garden to get you started on your digital marketing journey. These institutes are ideal if you want to learn cutting-edge, tailored, and real-world relevant information from practising industry professionals and experts. You can contact the institute for a free counselling session and more information about the course.