In the Philippines, digital marketing is booming and will develop greatly in several ways. The Philippines has long been the ideal location for marketing. Due to their extensive experience in the industry, this island nation provides a wide range of opportunities and scope in the field of digital marketing.
Digital marketing offers enormous advantages to both organisations and students. Since technology and growth are directly intertwined, everyone is eager to learn more about digital marketing, and students with superior technical skills will comprehend it more rapidly.
Without further ado, let's look into the best and most well-liked digital marketing initiatives in the Philippines.
10 Best Digital Marketing Courses in the Philippines
Digital Monk

Digital Monk is the only digital marketing training institute offering 100% Job Assistance for its students after successful completion of the Course. Digital Monk provides both classroom and online training.
The course is organized into 8 core modules and 12 specialized modules with more than 150+ Hrs of Practical training with 6 Live Capstone Projects. The course is designed for serious people who want to be in the top 1% of digital marketing. The course will equip you to crack all the industry certifications from Google, Hubspot, Microsoft, etc, a total of 15+ Globally recognized Certifications will be cleared by the students. The course is designed to make you a highly paid digital marketing professional.
Digital marketing course curriculum & modules:
Introduction to Digital Marketing
Website Design
Content Marketing
Search Engine Optimization
Search Engine Marketing
Social Media Marketing
Email Marketing
Web analytics
Digital Marketing Strategy
Specialization Topics: Graphic Design, Youtube marketing, Mobile Marketing, CRO, Influencer Marketing, Growth Hacking, Marketing Automation, Affiliate Marketing, Sales Funnels, [50+ Topics], etc
Course Duration & Fees:
There Course duration is 2.5 Months for Weekdays ( Mon to Friday 2.5 to 3 Hours class) and 4.5 Months for Weekends ( Saturday and Sunday ( 4 to 5 Hours Class). We don't intend to drag the course for 6 months or 9 months, as the students will lose momentum in learning. Mode of training is available in both Classroom and online.
The Course Fee is $900 including all taxes.
Course Faculty:
The Faculties at digital Monk have more than 7+ Years of experience in digital marketing with Facebook and google certified, a few of them have their own digital marketing agencies working on 100s of clients' projects to working for Top MNCs running campaigns in Crores of Rupees. The trainers cover all the popular digital marketing tools.
Course Highlights:
Industry's Most Advanced Curriculum
350+ hrs of Practical Training
100% Placement Guarantee
50+ Modules
5+ Industry Experts
Best in Class Learning Management System (where you can access our recorded classes)
Premium Tools worth INR 1,40,000/- ( All original Tools with license keys)
15+ Globally recognized Certifications
10 Days No Question Refund Policy
Best in class Infrastructure
Industry Experts who take your classes
Freelancing Opportunities ( Work from home opportunities)
Learn to make money through Affiliate Marketing
Build your own business and eCommerce website.
Course Projects:
Designing a Business Website
Designing an Ecommerce Website
Designing Landing Pages
30-Day Social Media Strategy
Running Paid Google and FB Ads
Doing SEO for a Complete Website
Running Email Campaigns
Lead Generation Campaigns
Course Certifications:
6 Google Ads Certifications
1 Google Analytics Certifications
5 Hubspot Certification
1 Microsoft Bing certification
1 Course Completion Certificate.
Student Reviews:
Contact us:
Email: [email protected]
Phone: +91 8310657401
Institute Address: 3rd Floor, No.944, 16th Main Rd, Kuvempu Nagar, BTM 2nd Stage, Bengaluru, Karnataka 560076
Inventive Media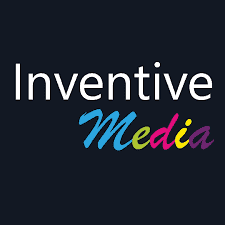 One of the top hands-on learning centres for computer networking, website building, and digital media in the Philippines is Inventive Media. As a leading provider of cutting-edge technological solutions and services, we also focus on several other services, including graphic design, corporate branding, web development, mobile app development, network server installation, structured cabling, and CCTV installation.
They provide three different sorts of courses in digital marketing: digital marketing fundamentals, search engine marketing, and search engine optimization. The courses are appropriate for anyone interested in enrolling in a digital marketing course in the Philippines, and each course has its unique benefits.
Contact Details:
Address: Karmela Building 2590, 3rd Floor Manchas St. corner Venecia St. Makati City 1205
Phone No.: +63 936 9700874 , +63 933 1348856
Email Id: [email protected]
Website: https://www.inventivemedia.com.ph/our-business/
CIIT Philippines – Computer Science, Multimedia Arts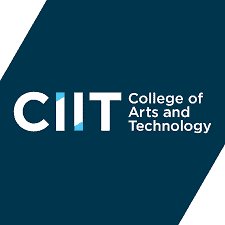 A private, non-sectarian college and digital arts school in the Philippines called CIIT Philippines – College of Arts and Technology provides specialised, industry-based education in the areas of web design, multimedia arts, computer graphics, 3D animation, and mobile app development, game development etc.
It is situated in the Philippine city of Quezon. President Sherwin O serves as board chairman Niel Dagondon, the company's founder, as president.
As Cosmopoint International Institute of Technology, Niel Dagondon founded CIIT Philippines – College of Arts and Technology in 2007.
He is the creator and CEO of the first third-party game developer in the Philippines, Anino Games, as well as the director of the Game Developers Association of the Philippines (GDAP). Anino Games was founded in 2007 in response to the outsourcing boom and the lack of skilled IT and multimedia workers in the Philippines. The company worked with tech companies to create a perfect school that would satisfy the real-world needs of the local labour force. CIIT places an equal emphasis on teaching students applications and practical knowledge.
Contact Details:
Address: 94 Kamuning Road Interweave Building Brgy. Kamuning, Quezon City 1103
Phone: N/A
Email Id: [email protected]
Website: https://www.ciit.edu.ph
Ateneo de Manila University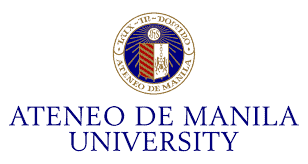 The Society of Jesus created and currently governs the Ateneo de Manila University in Quezon City, the Philippines. The university is sometimes referred to as the Ateneo de Manila, the Ateneo, or AdMU. Escuela Municipal de Manila was established in 1859, making it the second-oldest Jesuit-run institution of higher study in the Asia-Pacific region.
The university offers undergraduate and graduate courses in the arts, social sciences, natural sciences, engineering, and business, in addition to primary and secondary education.
Through the Graduate School of Business, School of Government, School of Medicine, Public Health, and Ateneo Law School grant professional degrees. The humanities play a significant role in Ateneo education at all levels of study and are known for their Jesuit liberal arts tradition. The Core Curriculum at the undergraduate level makes this particularly obvious.
It is well known and frequently mentioned that Ateneo is the second-best university in the nation overall and the highest-ranked private institution.
Contact Details:
Address: Katipunan Ave, Quezon City, 1108 Metro Manila, Philippines
Phone: +63 2 8426 6001
Email: [email protected]
Website: http://www.ateneo.edu
University of the Philippines Diliman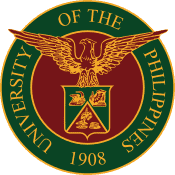 The University of the Philippines Diliman, often known as UPD or UPA coeducational, public research university called Diliman, is situated in Quezon City, Philippines. It is sometimes known as the University of the Philippines or just UP. The flagship campus and administrative headquarters of the University of the Philippines System, the country's main university, were established there on February 12, 1949.
In terms of the number of degree-granting academic units, student body, faculty, and library resources, it is the University of the Philippines System's fourth-oldest member campus and its largest campus overall.
On campus, 27 degree-granting units are serving 22,031 students, 15,299 of them are undergraduates. In 2012, UP Diliman employed 1,526 full-time academic members, 528 of whom held doctoral degrees.
Contact Details:
Address: M339+HC2, Roxas Ave, Diliman, Quezon City, Metro Manila, Philippines
Phone: +63 2 8981 8500
Email: [email protected] [email protected]
Website: http://upd.edu.ph/research_intellectual_property.html
University of the Philippines Manila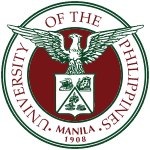 In Ermita, Manila, the Philippines, the University of the Philippines Manila (UPM) is a public medical and research institution. It is renowned for being the nation's premier location for health sciences research, training, and education for healthcare professionals. It is the oldest of the eight institutions that make up the University of the Philippines System, even existing three years before UP was established. The Philippine Medical School was first founded on December 1, 1905, and on June 10, 1907, it changed its name to the UP College of Medicine and Surgery. In 1983, it adopted the name University of the Philippines Manila.
The Philippine General Hospital, the country's largest hospital and a national centre for health referrals, is managed and run by UP Manila. The National Institutes of Health are located at the university. Its 14-hectare complex spans two significant city blocks and is home to pre-war heritage buildings and American Period constructions created by American architect William E. Parsons that have been recognised as historical sites by the Philippine National Historical Commission.
Contact Details:
Address: Zone 72, 670 Padre Faura St, Ermita, Manila, 1000 Metro Manila, Philippines
Phone: +63 2 8524 0534
Email: [email protected]
Website: https://www.upm.edu.ph
The University of the Philippines Los Baños

The Philippines' National University A public research university with its main campuses in the towns of Los Banos and Bay in the province of Laguna, some 65 kilometres southeast of Manila, Los Banos is also known as UP Los Banos or informally as Elbi. Its antecedents can be seen in the UP College of Agriculture (UPCA), which the American colonial government established in 1909 to advance agricultural education and research in the Philippines. The institution's first dean was American botanist Edwin Copeland. Following the merger of UPCA with four additional University of the Philippines (UP) units situated in Los Banos and Diliman, UPLB was officially founded in 1972.
The university received the 1977 Ramon Magsaysay Award for International Understanding in appreciation of its efforts. It is home to several national and international research institutes, including the International Rice Research Institute (IRRI), ASEAN Center for Biodiversity, World Agroforestry Center, and Southeast Asian Regional Center for Graduate Study and Research in Agriculture. Six of its research units have been designated Centers of Excellence in Research by Presidential decree (SEARCA).
Contact Details:
Address: 567X+M5M, Pedro R. Sandoval Ave, Los Baños, Laguna, Philippines
Phone: +63 49 536 2928
Email: [email protected]
Website: https://directory.uplb.edu.ph
The University of the Philippines Open University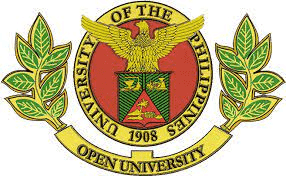 The University of the Philippines Open University (UPOU) is a public research and open university that also offers online learning. Its main campus is in Los Banos, Laguna, and it also has satellite offices in Metro Manila's Quezon City. It is the University of the Philippines System's fifth constituent university.
As the UP Distance Education Program, it was established in 1995. UPOU provides Filipino students in more than 70 countries with graduate and undergraduate degrees, diploma courses, and Professional Teaching Certificates (PTC). It also hosts its degree programmes through its student site, MyPortal, and offers MOOCs on a variety of subjects through its official platform, Massive Open Distance eLearning (MODeL). Both learning platforms were created using the open-source, free Moodle learning management system.
As of 2019, there were 4,086 students enrolled in various programmes at UPOU, making up 7.3% of the system's total student body. This places it slightly above UP Visayas, which had 7.2 per cent, and below UP Manila, making it the fourth-largest constituent institution by student population. It also makes it the constituent university with the smallest budget.
Contact Details:
Address: N/A
Phone: +6349 536 6001-06
Email: [email protected]
Website: N/A
The University of the Philippines Mindanao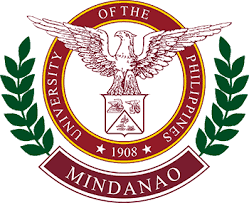 A public research university, the University of the Philippines Mindanao is the sixth institution that makes up the University of the Philippines System. The only constituent university of the UP System that was established by the legislation is UP Mindanao. On February 20, 1995, Republic Act 7889 officially established UP Mindanao.
The Board of Regents of the UP System later formally acknowledged the university on March 23, 1995, as an independent component university. Apart from the underprivileged and deserving students, its primary educational concentration is Mindanao studies through an affirmative action programme in the Autonomous Region in Muslim Mindanao to draw Muslims and Lumad students. To announce the establishment of the state university in Mindanao after a protracted period of anticipation by excited alumni and students, the university was first known as the University of the Philippines in Mindanao. Due to the UP System's requirement for formality, this was later changed to its current name.
Through its two colleges and one school, the university offers nine undergraduate degree programmes and five graduate programmes with a strong emphasis on research; it is the only university of its kind in the Philippines to have a discipline in agribusiness economics (ABE) and one of only three in the world to offer such a degree programme.
Contact Details:
Address: UP Mindanao, Tugbok, Davao City, 8000 Davao del Sur, Philippines
Phone: +63 82 293 0201
Email: [email protected]
Website: N/A
University of the Philippines Cebu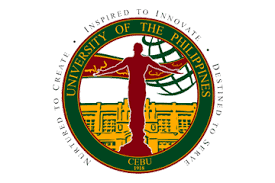 The University of the Philippines Cebu is a public research university and the newest member of the University of the Philippines System. It is situated in Cebu City, the nation's capital of the Cebu province in the Philippines (Cebuano: Unibersidad sa Pilipinas sa Sugbo; Filipino: Unibersidad ng Pilipinas sa Cebu; also known as UPC or UP Cebu). Ten years after the creation of UP in 1908, it was established on May 3, 1918.
Two campuses make up the college. The Lahug campus is situated in Lahug, Cebu City, on Gorordo Avenue. It is located on a 12-hectare plot that the Cebu Provincial Government donated in 1929; however, some of the areas are occupied by squatters.
The UP Professional Schools, which offer degree programmes such as a Master of Business Administration, a Master of Science in Computer Science, a Master of Education, and a Master of Science in Environmental Studies, are located on the new UP Cebu SRP campus.
Contact Details:
Address: 8VCX+W78, Cebu City, Cebu, Philippines
Phone: +63 32 232 2642
Email: [email protected]
Website: https://www.upcebu.edu.ph
Lyceum of the Philippines University

A private university called Lyceum of the Philippines University is situated in Intramuros in the Philippine capital city of Manila. Dr José P. Laurel, the third president of the Republic of the Philippines, formed it in 1952.
The "Lyceum Tower," which serves as the school's landmark and bears witness to the university's history and ongoing progress, and the "Hall of Heroes," also known as "Mabini Hall," which displays busts of revered Philippine historical figures sculpted by the National Artist Guillermo Tolentino, are two of LPU's most notable features.
Contact Details:
Address: HXRH+J4J, Muralla St, Intramuros, Manila, 1002 Metro Manila, Philippines
Phone: +63 2 8527 8251
Email: [email protected]
Website: N/A
Conclusion
To conclude, we have listed down the 10 best digital marketing courses in the Philippines to upskill yourself. If you understand the proper methods and resources, you can have a successful career in the fantastic field of digital marketing. Make the most of this chance and don't let it pass you by.