Are you interested in learning digital marketing in Patiala?
If so, this article is for you because we have compiled a list of Patiala's top 10 digital marketing courses with the course and institution details to help you get started.
But, before we get into the article, let us first discuss, What is Digital Marketing?
Digital marketing is internet marketing that promotes products through social media platforms like Facebook, Instagram with Google. Nowadays, 70 per cent of the world's population owns mobile devices and has 24/7 internet access, so the emphasis of youth and students on social media has increased to a large extent. However, social media and internet access are potent tools in the business for promoting multiple products and increasing sales. One can promote their products on social media, but that too is a small investment.
Moreover, if you are planning to learn digital marketing, it will set you apart from the competition in the future. Patiala is one of the larger cities in Punjab, with renowned digital marketing institutes in the city or nearby areas, making learning the skill easier for you. As a result, we have discussed Patiala's top 10 digital marketing courses and the surrounding areas if you want to learn digital marketing.
Hence, let's directly jump over the article without wasting more time.
10 Best Digital marketing courses in Patiala
Digital Monk

Digital Monk is the only digital marketing training institute offering 100% Job Assistance for its students after successful completion of the Course. Digital Monk provides both classroom and online training.
The course is organized into 8 core modules and 12 specialized modules with more than 150+ Hrs of Practical training with 6 Live Capstone Projects. The course is designed for serious people who want to be in the top 1% of digital marketing. The course will equip you to crack all the industry certifications from Google, Hubspot, Microsoft, etc, a total of 15+ Globally recognized Certifications will be cleared by the students. The course is designed to make you a highly paid digital marketing professional.
Digital marketing course curriculum & modules:
Introduction to Digital Marketing
Website Design
Content Marketing
Search Engine Optimization
Search Engine Marketing
Social Media Marketing
Email Marketing
Web analytics
Digital Marketing Strategy
Specialization Topics: Graphic Design, Youtube marketing, Mobile Marketing, CRO, Influencer Marketing, Growth Hacking, Marketing Automation, Affiliate Marketing, Sales Funnels, [50+ Topics], etc
Course Duration & Fees:
There Course duration is 2.5 Months for Weekdays ( Mon to Friday 2.5 to 3 Hours class) and 4.5 Months for Weekends ( Saturday and Sunday ( 4 to 5 Hours Class). We don't intend to drag the course for 6 months or 9 months, as the students will lose momentum in learning. Mode of training is available in both Classroom and online.
The Course Fee is $900 including all taxes.
Course Faculty:
The Faculties at digital Monk have more than 7+ Years of experience in digital marketing with Facebook and google certified, a few of them have their own digital marketing agencies working on 100s of clients' projects to working for Top MNCs running campaigns in Crores of Rupees. The trainers cover all the popular digital marketing tools.
Course Highlights:
Industry's Most Advanced Curriculum
350+ hrs of Practical Training
100% Placement Guarantee
50+ Modules
5+ Industry Experts
Best in Class Learning Management System (where you can access our recorded classes)
Premium Tools worth 140,000/- ( All original Tools with license keys)
15+ Globally recognized Certifications
10 Days No Question Refund Policy
Best in class Infrastructure
Industry Experts who take your classes
Freelancing Opportunities ( Work from home opportunities)
Learn to make money through Affiliate Marketing
Build your own business and eCommerce website.
Course Projects:
Designing a Business Website
Designing an Ecommerce Website
Designing Landing Pages
30-Day Social Media Strategy
Running Paid Google and FB Ads
Doing SEO for a Complete Website
Running Email Campaigns
Lead Generation Campaigns
Course Certifications:
6 Google Ads Certifications
1 Google Analytics Certifications
5 Hubspot Certification
1 Microsoft Bing certification
1 Course Completion Certificate.
Student Reviews:
Contact us:
Email: [email protected]
Phone: +91 8310657401
Institute Address: 3rd Floor, No.944, 16th Main Rd, Kuvempu Nagar, BTM 2nd Stage, Bengaluru, Karnataka 560076
Course Brochure: Download here
Punjab Institute of Internet Marketing
The Punjab Institute of Internet Marketing is a well-known digital marketing company that teaches online marketing skills to students, business owners, and professionals. They encompass all areas of digital marketing in-depth and provide training to anyone interested. Furthermore, PIIM guides students, freshers in the field, job seekers, and entrepreneurs through projects and practical classroom training to help them understand the entire concept of Digital Marketing.
PIIM provides both online and in-person digital marketing courses. They allow learners to work on big projects and provide job assistance after completing the procedure. Furthermore, they also provide students with a 6-month internship training programme.
The digital marketing course lasts 3-6 months and will teach you Freelancing skills while working on a live project with highly skilled trainers.
Search Engine Optimization, Search Marketing Optimization, Affiliate Marketing, Blogging, Mobile SEO, Facebook Advertising, growth hacking, and other topics are covered in the course curriculum.
Contact Details:
Address: 38, at B.N. Khalsa Complex, on Sirhind Road, Patiala, Punjab, 147001.
Phone: +91 9333141313, 9336441313
Email: [email protected]
Website: www.piim.in
Chandigarh Institute of Internet Marketing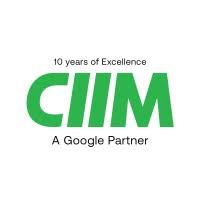 Mr Surjeet Thakur established the Chandigarh School of Internet Marketing (CIIM) in 2014 as an ISO Certified Digital Marketing Specialist Institute. They are certified by Google and became its AdSense, AdWords and Analytics partners. Over six years, they have educated over 1300 students in their classroom training classes. Offline digital marketing courses in Chandigarh (nearby Patiala) are available to students, entrepreneurs, corporate entities, and other working professionals. Their offline digital marketing programme lasts 45 days, where you are required to study for two hours per week. They offer 100% Practical Training Sessions over the Live Projects, with 100% Job Assistance and Interview Training from professional instructors in small batches, as well as interactive training sessions. They also provide free class trials. The Chandigarh Institute of Internet Marketing's course curriculum includes Search Engine Optimization, Conversion Optimization, Mobile SEO, Affiliate Marketing, Web Analytics, Email Marketing, and much more.
Contact Details:
Address: SCO 54-55, Sector 34-A, Chandigarh (71 km from Patiala) 160034
Phone: +91 7347392745
Email: [email protected]
Website: www.ciim.in
Digital skill port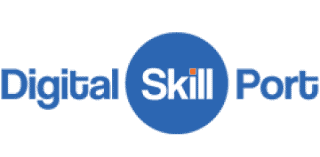 Digital Skillport is one of Gurgaon's most reputable Digital Marketing training institutes. The institute provides a variety of website domain classes and modules. Several studies and reference books are available to help you know the basics of digital marketing.
They provide online and offline classes and complete training by specialised experts on live projects, allowing you to understand how the elements work in real-time. You will learn theory, case studies, and practicals through live projects in the course. The Skillport Course's highlights include a high-quality Syllabus with amended Courses and expert mentoring. They are well aware of current digital trends and strategies and tailor the course to recent developments.
Digital Skillport includes an in-house training programme with highly specialised Digital Marketing modules. They are achieved through corporate development and employee training.
Contact details:
Address: First India Place, 2nd Floor Block B, Sushant Lok Phase 1, Mg Road, Gurgaon (300 km for Patiala),122002
Contact: 919560982716
Email: [email protected]
Website: https://www.digitalskillport.com
Easy web plans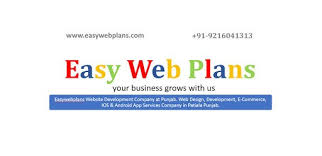 Easy Web Plans is a multi-award-winning information technology firm with offices in India, the United States, Australia, and Canada. Amrinder Singh founded it as a website development company. In addition, they offer courses in digital marketing, android, and IOS formation. They have assisted over 7000 clients and 277 students over the last eight years.
The 45-day program contains free demo classes taught by teachers with over ten years of experience. You will also receive full job support and industry-recognized certifications.
The course curriculum covers email marketing, inbound and outbound marketing, social media marketing, google analytics, e-commerce marketing, and other topics.
Contact Details
Address: #44 B.N Khalsa School Complex Sirhind Road, Patiala, Punjab – 147001
Phone: 9216041313
Email: [email protected]
Website: https://easywebplans.com
Dmi Patiala

DMI-Patiala is Patiala's most well-known and popular digital marketing institute, having trained several participants worldwide and placed them in big firms. It provides both practical and theoretical knowledge to their marketing course in Patiala. The main goal of the institution is to empower and establish students in marketing. Students can attend the classroom course directly, or by joining online training they can remove doubts and attend revision classes using developed and cutting-edge technology.
The organisation offers a three-month course in which they provide 100% practical training to 1400 students with the assistance of staff with over seven years of experience, as well as extra classes, doubt sessions, and a certificate upon course completion.
Email Marketing, Affiliate Marketing, P.P.C., E-commerce Marketing, Digital Marketing Strategy, Google Analytics, App Store Optimization, and other topics are covered in the course curriculum.
Contact Details:
Address: St- 7 Urban Estate Phase1, Rajpura Road, Patiala, Punjab
Phone: 9876134346
Email:[email protected]
Website: www.dmipatiala.com
I.I.M. Skills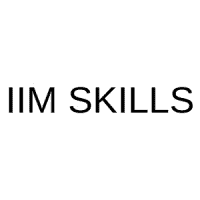 I.I.M. Skills is a well-known digital advertising institute in Punjab that provides a variety of digital marketing tasks. Mentors at I.I.M. Skills have decades of work expertise in the digital domain, having worked with some of the most influential brands and corporate organisations.
I.I.M. Skills provides a three-month training programme that includes 180 hours of comprehensive Digital Marketing Training, including 120+ tasks and 60+ hours of live training to ensure you understand all of the essential elements of the online marketing strategy. After finishing the course, you can apply for a non-paid digital research-based internship to gain valuable experience and knowledge in online marketing. Their methods include lifetime course extras from incredible digital mentors for internationally recognised certifications.
Search engine optimisation (SEO), email marketing, inbound marketing, web analytics, Social media marketing, content marketing, lead generation, content writing and blogging, affiliate marketing, and other topics are covered in the course.
Contact Details:
Address: S.C.O. 54-55, Sub. City Center, Sector 34A, Sector 34, Chandigarh (71 km from Patiala), 160034
Phone: + (91) 99 11 839503
Email: [email protected]
Website: www.iimskills.com
Creative I technologies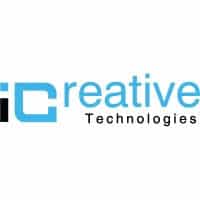 Creative-i Technologies has long been a market leader in Patiala for Web Designing, Website Development, Logo Design, and Digital Marketing. It is one of the most well-known I.T. companies in Patiala, with a team of young and encountered IT-Managers with extensive technical knowledge and skills. They hope to help their students create compelling resumes for the I.T. industry. Patiala University provides digital marketing courses to I.T. graduates and students seeking careers.
Creative I Technologies provides a four-month digital marketing course in which students are educated by expert trainers and attend live workshops and Career Counseling Sessions. They provide classroom training in small groups, allowing you to grasp the idea faster. They will then provide you with an Experience Certificate and a full placement assessment, ensuring you have experience in the fields.
Search Engine Optimization, Email Marketing, Online Marketing Strategy, Ecommerce Marketing, Social Media Marketing, Google AdWords, Google Analytics, and Graphic & Video Editing for Social Media are all covered in the course curriculum.
Contact Details
Address: S.C.O. 42 Second Floor, Leela Bhawan, Patiala, Punjab – 147001
Phone: 9814717796
Email: [email protected]
Website: https://creativetechnologies.in
Digiengland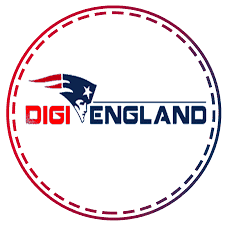 Dixieland is the best Web Designing Corporation in Jalandhar, India, offering quick and expensive digital marketing services. They provide various web services and courses taught by excellent teachers on topics such as technology, digital marketing, and much more. They cover 36+ digital marketing modules and award Google certificates at the end of the course. Their three-month period includes 80% vocational experience, professional certification and strategy, better placement opportunities, industry-recognized certifications, and live campaigning.
The course curriculum includes website creation and introduction, email campaigns, content marketing, lead generation techniques, Google Analytics, affiliate marketing, search engine optimisation, social media marketing, Google Adsense, and more.
Contact Details:
Address: 54, Silverline Building, Garha Road, Backside Petrol pump, Urban Estate Phase- 1, Jalandhar (154 km from Patiala), Punjab
Phone:+91-7888854547 / +918699990811
Email: [email protected]
Website: https://www.digiengland.in/
Webtech learning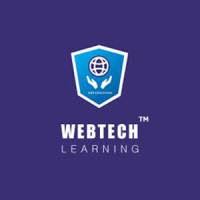 For more than 11 years, Webtech Learning has been a significant player in digital marketing, setting a standard for other institutes in Chandigarh. Webtech Learning, an ISO and ISTQB-certified institute, offers superior digital marketing courses that take 3-6 months to finish. Surjeet Thakur established this institution in 2010. So far, they have trained over 2479 people in this field.
After completing the course, students can schedule job interviews with famed digital marketing and I.T. firms, as the institute cooperates well. Furthermore, they will train through live training with over 40 modules, 15 certifications, and 100% job placement.
The course curriculum includes analytics, Copywriting and editing, search engine optimisation, mobile marketing, affiliate marketing, lead generation for a business, and much more.
Contact Details:
Address: SCO-54,55, 3rd Floor, Sec-34/A, Chandigarh (71 km from Patiala), India, Near Mukat Hospital
E-mail Id: [email protected]
Contact: 9878375376
Website: http://www.webtechlearning.com/
Think next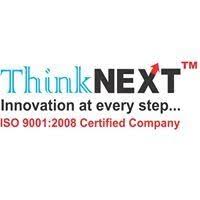 ThinkNext, founded in 2011 in Punjab, is a well-known ISO-certified digital marketing company. They are also Google-certified partners. Since its inception, the company has received over nine awards and has successfully trained over 2000 students. Aside from the digital marketing course, the institute also offers competence courses in Search Engine Optimization, Pay Per Click (P.P.C.), and Social Media Marketing. The digital marketing course details are provided below.
The digital marketing course duration is three months, including 100% Classroom Training, Practical Training with Live Projects, 100% Placement Assistance, 14+ Certifications Assistance, Free E-Book, Study Material, and Interview Preparation Classes to place you in big firms.
The course duration includes Search Engine Optimization, Online Display Advertising, Search Engine Marketing, Affiliate Marketing, Pay per click., Lead Generation, Email marketing, content marketing, mobile marketing, social media marketing and much more.
Contact Details:
Address: S.C.F. 113, Phase 11, Sector 65, Sahibzada Ajit Singh Nagar (148 km from Jalandhar), Punjab 160062
Phone: +91 783401000
Email: [email protected]
Website: www.thinknext.co.in
Conclusion
Digital marketing is one of the most widely used skills in business, and it has the potential to increase profit while decreasing competition. As a result, if you are an entrepreneur or a student looking to learn digital marketing, this article will provide you with one of the best courses in Patiala and the surrounding areas. We hope that after reading this blog post, you have a better understanding of the field of digital marketing and the best digital marketing institutes in Patiala. We are confident that if you enroll in any of the top-ranked institutes on this list, you will find complete satisfaction, excellent value for money, and even a full-time job.