Are you looking for the best digital marketing courses available in Panchkula?
Let's start by examining the nation's increasing reliance on digital marketing.
The demand for digital marketing and digital marketers in areas like Panchkula has been growing. In every Indian city, careers in this field are both plentiful and in high demand. But to work in this field, you must be comfortable with the procedures and tactics that must be used in marketing a product or service.
Success in this field can be easy. All you need is the proper training and digital marketing tools. Numerous digital marketing courses have been provided in Panchkula because of the growing importance of digital marketing to every type of organisation. Below, we have listed the top 10 digital marketing courses in Panchkula, Haryana, that might help you in gaining expertise.
10 Best Digital Marketing courses in Panchkula
Digital Monk

Digital Monk is the only digital marketing training institute in Panchkula offering 100% Job Assistance for its students after successful completion of the Course. Digital Monk provides both classroom and online training.
The course is organized into 8 core modules and 12 specialized modules with more than 150+ Hrs of Practical training with 6 Live Capstone Projects. The course is designed for serious people who want to be in the top 1% of digital marketing. The course will equip you to crack all the industry certifications from Google, Hubspot, Microsoft, etc, a total of 15+ Globally recognized Certifications will be cleared by the students. The course is designed to make you a highly paid digital marketing professional.
Digital marketing course in Panchkula with curriculum & modules:
Introduction to Digital Marketing
Website Design
Content Marketing
Search Engine Optimization
Search Engine Marketing
Social Media Marketing
Email Marketing
Web analytics
Digital Marketing Strategy
Specialization Topics: Graphic Design, Youtube marketing, Mobile Marketing, CRO, Influencer Marketing, Growth Hacking, Marketing Automation, Affiliate Marketing, Sales Funnels, [50+ Topics], etc
Course Duration & Fees:
There Course duration is 2.5 Months for Weekdays ( Mon to Friday 2.5 to 3 Hours class) and 4.5 Months for Weekends ( Saturday and Sunday ( 4 to 5 Hours Class). We don't intend to drag the course for 6 months or 9 months, as the students will lose momentum in learning. Mode of training is available in both Classroom and online.
The Course Fee is $900 including all taxes.
Course Faculty:
The Faculties at digital Monk have more than 7+ Years of experience in digital marketing with Facebook and google certified, a few of them have their own digital marketing agencies working on 100s of clients' projects to working for Top MNCs running campaigns in Crores of Rupees. The trainers cover all the popular digital marketing tools.
Course Highlights:
Industry's Most Advanced Curriculum
350+ hrs of Practical Training
100% Placement Guarantee
50+ Modules
5+ Industry Experts
Best in Class Learning Management System (where you can access our recorded classes)
Premium Tools worth 140,000/- ( All original Tools with license keys)
15+ Globally recognized Certifications
10 Days No Question Refund Policy
Best in class Infrastructure
Industry Experts who take your classes
Freelancing Opportunities ( Work from home opportunities)
Learn to make money through Affiliate Marketing
Build your own business and eCommerce website.
Course Projects:
Designing a Business Website
Designing an Ecommerce Website
Designing Landing Pages
30-Day Social Media Strategy
Running Paid Google and FB Ads
Doing SEO for a Complete Website
Running Email Campaigns
Lead Generation Campaigns
Course Certifications:
6 Google Ads Certifications
1 Google Analytics Certifications
5 Hubspot Certification
1 Microsoft Bing certification
1 Course Completion Certificate.
Student Reviews:
Contact us:
Email: [email protected]
Phone: +91 8310657401
Institute Address: 3rd Floor, No.944, 16th Main Rd, Kuvempu Nagar, BTM 2nd Stage, Bengaluru, Karnataka 560076
Webhoper Academy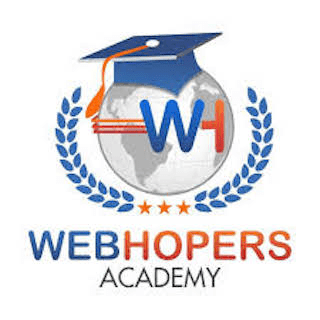 One of the top digital marketing schools is WebHopers Academy, which offers students extensive training in digital marketing courses in Panchkula. They instruct students on the fundamentals of marketing, social media, SEO, PPC, etc. 
Webhopers Academy has trained faculties and professors with more than six years of experience in digital marketing.
WebHopers Academy also has another strong USP that sets them apart. The industry specialists who work for WebHopers Infotech PVT. LTD, Chandigarh's most successful and rapidly expanding digital marketing company, trains you at this institute. The Panchkula-based academy offers a digital marketing course that lasts for three months. You can contact them to learn more about their rates and course curriculum.
Contact Details:
Phone: +919856890001
Address: WebHopers Infotech PVT. LTD. SCO 46, 2nd floor, Sector 11, Panchkula, Haryana, India – 134109
Email: [email protected]
Website: https://www.webhopers.in/digital-marketing-training-in-chandigarh
SEO Creator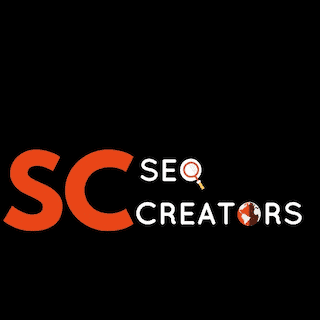 In Panchkula, SEO creator is a professional institute for digital marketing. They want to give students comprehensive, practical knowledge of digital marketing so they can pursue careers in the industry. 
They have skilled specialists and a team of digital marketers having deep knowledge and experience in the IT industry and digital marketing. They help the students get jobs at a good company and numerous other MNCs.
Contact Details:
Phone: +91-7784091000
Address: SCF: 28, Harmilap Nagar, Baltana near Panchkula, Punjab, India
Email: [email protected]
Website: https://seocreators.in/email-marketing/
Agrestis Technologies

Agrestis Technologies has been established as the top digital marketing training facility in Panchkula. They provide courses in SMO (Social Media Optimization), PPC (Pay-Per-Click), and SEO (Search Engine Optimization).
The SEO Training Institute has the best Industry specialists to guarantee the best training in Digital Marketing. They provide updated marketing case studies and SEO techniques. As industry experts, trainers will share their knowledge of various projects to help you comprehend the different requirements of the clients. If you are interested in pursuing the course, you can contact them below:
Contact Details
Phone: +91 – 9872236026
Address: SCO 134, MDC Sector 5 Panchkula
Email: [email protected]
Website: https://agrestistechnologies.com/digital-marketing-training-course.php
Easy Web coaching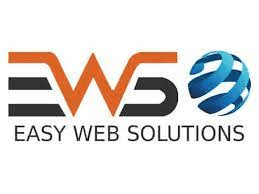 The solution to all IT-based diploma and digital marketing programs in Panchkula is Easyweb Solutions. They offer the quality education, and their knowledgeable, patient faculty helps you in every possible way. This institute provides you with the opportunity to consider many career possibilities after the completion of the course. Throughout their industrial training, students also receive the chance to work on real-world projects. The digital marketing course has five comprehensive modules, starting from the fundamentals of digital marketing and all the way to advance marketing strategies. 
Apart from digital marketing you can learn from other courses and upskill yourself. Whether web development, PHP development/learning courses, or industrial training, they work hard with their staff to deliver the best results possible for the students.
The duration is between six weeks to six months. You can contact them to learn more about the course details.
Contact Details
Phone no.:09803266066, 09501922388
Address – 113(First Floor), Tricity Plaza, Adjoining Sector 20 Panchkula, Peer Muchalla, Panchkula
Email: [email protected]
Website: http://www.easywebsolutions.co.in/digital-marketing-training/
Digital Scholar

Digital Scholar prepares students to lead in Digital Marketing in this field. The trainers at Digital Scholar have the fundamental conviction that only individuals with the capacity for creative thought and a strong work ethic can achieve success. Anybody may master the principles of digital marketing from the comfort of their home by enrolling in the online course provided by Digital Scholar.
This training has so far benefited a lot of students all over the world. For their training, Digital Scholar rigorously adheres to an agency-based methodology. You will be paired up with other areas of digital marketing after you begin your course. You'll be able to interact with other students and comprehend their viewpoints and ideas.
If you`re looking for a Digital Marketing course in Panchkula, you can enrol in this digital marketing course. The four-month online course covers all the subjects in great detail. The tuition is Rs. 45,000. (Inclusive of GST)
Contact Details:
Phone: +91 93610 72918
Address: 1B, Sapna Trade Center, Egmore, Chennai
Email: [email protected]
Website: www.digitalscholar.in
IRA Institute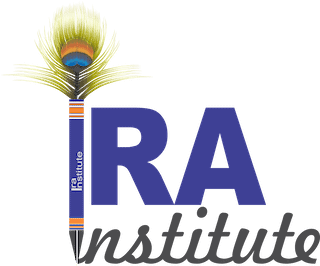 A team of knowledgeable trainers that have a great deal of love for digital marketing in IRA Institute. One of the best methods to advance in the field and establish a reputation for yourself as a digital marketer is to enrol in their professional digital marketing course in Panchkula. At the IRA Institute, you can take a free trial class to discover how their training is conducted.
Ira Institute has excelled in providing high-quality education, producing thousands of alumni hired by nearly all India's top digital media agencies and businesses. The Panchkula digital marketing course duration is three months. You can contact them to learn more about their rates and the course syllabus.
Contact Details
Phone: +91 628 409 9046
Address: SCO 393, 2nd Floor, Sector 8, Panchkula- Haryana 134109.
Email: [email protected]
Website: http://digitalmarketing.irainstitute.in/
INX Infotech

Inx infotech was founded in 1999 with an aim to offer quality education in information technology and marketing. Since its founding, inx infotech has strongly emphasised offering individualised training, practical experience, and technical guidance. So that our students are prepared and knowledgeable about the needs of the industry, they provide one course that includes all the topics.
They believe that having a strong online presence requires building a user-friendly website and consistently updating it with 360-degree material (text blogs, e-books, videos, audio, images, slides, and PDFs), following the most recent version of the Google algorithm. They provide opportunities to their students to work on real time projects using all of these techniques. If you want to enrol in the course, you can contact them to find out more about their course structure and other details:
Contact Details:
Phone: 9815944904 / 9876356047
Address: Ansal Sampark, SCO 91-92-93, Sector-5, Panchkula (Opp. Vatika Garden)
Email: [email protected]
Website: https://inxinfotech.in/digital-media-marketing
Think Next Institute

Think Next Institute has received four National Awards in web development, industrial training, and digital marketing, making it the top digital marketing firm in Panchkula. It is a licensed training course run by marketing and digital authorities.
The best digital marketing school in the Chandigarh region for a digital marketing course is ThinkNEXT Technologies Private Limited.
ThinkNEXT is a certified Hubspot, Google Partner, Facebook Blueprint, Microsoft. It has won national awards six times in the areas of web development, industrial training, and digital marketing. You can learn digital marketing from specialists in the field with the ThinkNEXT Advanced Digital Marketing Course, which includes 100+ modules and 25+ certificates.
Learn about search engines, social media, email marketing, advertising, content marketing, blogging, online reputation management, toll-free missed calls, WhatsApp marketing, Google Business and more.
Contact Details:
Phone: +91 7837401000
Address: SCF 113, Sector-65, Phase-11, Mohali (Chandigarh)
Email: [email protected]
Website: https://www.thinknexttraining.com/digital-marketing-course-training-in-chandigarh.aspx
Arena Animation

Since 1996, Arena, a global pioneer in animation and visual effects training, has educated over 4 lakh students in over 20 nations. They focus on offering graphics designing, digital marketing, animation, and motion graphics courses to their students. The Arena Panchkula is the top provider of multimedia training in Chandigarh, Panchkula, and Mohali.
The conceptual, design, advertising, marketing, technical, and analytical components of communication for the digital domain are covered in Arena Animation's digital designing and marketing courses, which mix technology with creativity. The demand for designers and creators of digital content has increased due to the increase in content.
Our everyday life has been impacted by the Internet and all the other technologies. People use online time more frequently to entertain themselves, communicate with others, and learn new things. With Arena, you may combine the best aspects of digital marketing and design to develop into a professional qualified for employment opportunities and to impact the digital world.
Contact Details
Phone: N/A
Address: Sector 9, Panchkula
Email: N/A
Website: https://www.arena-multimedia.com/in/en/courses/digital-designing-and-marketing
GK Institute
In Panchkula, this institute also offers digital marketing courses in Panchkula. Additionally, this institute is renowned for offering top-notch instruction in all varieties of web marketing courses. 
Nexa Infotech provides its students with qualified courses and SEO training. These institutions support students in their efforts to excel in careers in digital marketing. You can enrol yourself into this institute and sign up for its courses.
They provide their students with various training resources, including search engines, social media, email marketing, online display advertising, content marketing, bulk SMS, voice SMS, toll-free missed calls, WhatsApp marketing, Google Business, and much more. To know more about their course structure and other details, you can contact the institute using the information given below:
Contact Details
Phone: 098963 84224
Address: SCO 60, 1st Floor, Sector 12-A, Panchkula, Haryana 134112, India
Email: N/A
Website: https://sk-digital-marketing-course-in-panchkula.business.site/?utm_source=gmb&utm_medium=referral
Conclusion
Digital marketers are needed in many businesses all over the world. The online marketing courses listed above offer top digital marketing training in Panchkula.
You can pick from any of them to enroll yourself as the finest in digital marketing and compete in the current digital environment. Visit their official website to learn more about these institutions' digital marketing courses. We hope this article about the top 10 digital marketing courses in Panchkula, helps you in selecting the best course for you.