Digital marketing, as the name suggests, involves digital tools like Google, Facebook, and other social media tools to enhance the sales and profit of a company. As more than 70% of the world population has an excess of the internet and smartphones, digital marketing has become an important tool in marketing. Hence, if you have to increase your firm's profit at a low cost or if you want to learn new skills and improve your career scope, then learning digital marketing can be a game-changer for you.
However, this article is for you if you are based in Meerut and want to learn updated digital marketing skills. As in this write-up, we have included the top 10 digital marketing courses in Meerut, which can help you excel in the art of selling by digital marketing. So, without wasting any time, let's get started.
10 Best Digital Marketing Courses in Meerut
Digital Monk

Digital Monk is the only digital marketing training institute offering 100% Job Assistance for its students after successful completion of the Course. Digital Monk provides both classroom and online training.
The course is organized into 8 core modules and 12 specialized modules with more than 150+ Hrs of Practical training with 6 Live Capstone Projects. The course is designed for serious people who want to be in the top 1% of digital marketing. The course will equip you to crack all the industry certifications from Google, Hubspot, Microsoft, etc, a total of 15+ Globally recognized Certifications will be cleared by the students. The course is designed to make you a highly paid digital marketing professional.
Digital marketing course curriculum & modules:
Introduction to Digital Marketing
Website Design
Content Marketing
Search Engine Optimization
Search Engine Marketing
Social Media Marketing
Email Marketing
Web analytics
Digital Marketing Strategy
Specialization Topics: Graphic Design, Youtube marketing, Mobile Marketing, CRO, Influencer Marketing, Growth Hacking, Marketing Automation, Affiliate Marketing, Sales Funnels, [50+ Topics], etc
Course Duration & Fees:
There Course duration is 2.5 Months for Weekdays ( Mon to Friday 2.5 to 3 Hours class) and 4.5 Months for Weekends ( Saturday and Sunday ( 4 to 5 Hours Class). We don't intend to drag the course for 6 months or 9 months, as the students will lose momentum in learning. Mode of training is available in both Classroom and online.
The Course Fee is $900 including all taxes.
Course Faculty:
The Faculties at digital Monk have more than 7+ Years of experience in digital marketing with Facebook and google certified, a few of them have their own digital marketing agencies working on 100s of clients' projects to working for Top MNCs running campaigns in Crores of Rupees. The trainers cover all the popular digital marketing tools.
Course Highlights:
Industry's Most Advanced Curriculum
350+ hrs of Practical Training
100% Placement Guarantee
50+ Modules
5+ Industry Experts
Best in Class Learning Management System (where you can access our recorded classes)
Premium Tools worth INR 1,40,000/- ( All original Tools with license keys)
15+ Globally recognized Certifications
10 Days No Question Refund Policy
Best in class Infrastructure
Industry Experts who take your classes
Freelancing Opportunities ( Work from home opportunities)
Learn to make money through Affiliate Marketing
Build your own business and eCommerce website.
Course Projects:
Designing a Business Website
Designing an Ecommerce Website
Designing Landing Pages
30-Day Social Media Strategy
Running Paid Google and FB Ads
Doing SEO for a Complete Website
Running Email Campaigns
Lead Generation Campaigns
Course Certifications:
6 Google Ads Certifications
1 Google Analytics Certifications
5 Hubspot Certification
1 Microsoft Bing certification
1 Course Completion Certificate.
Student Reviews:
Contact us:
Email: [email protected]
Phone: +91 8310657401
Institute Address: 3rd Floor, No.944, 16th Main Rd, Kuvempu Nagar, BTM 2nd Stage, Bengaluru, Karnataka 560076
Sunrise Technologies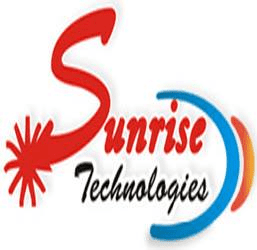 Sunrise Technologies is a world-class academic platform that provides all-encompassing digital marketing training in Meerut. Their programmes are designed to convert the knowledge and skills of digital professionals on a global scale by utilising the best trainers and hands-on experience, and they assist students in receiving top-quality education at the most affordable fee schedule.
Their six-month offline digital marketing course includes 30+ modules and 15 globally recognised certifications and great placements, and they have trained over 5000 students to date. They also offer a three-month certification course for students who want a brief guide to the field of digital marketing.
You will learn about the fundamentals of Digital Marketing and marketing techniques like YouTube Marketing, Affiliate Marketing, Inbound Marketing, etc.
Contact Details:
Address: 3rd Floor, Star Plaza, Bachcha Park, Meerut City, Uttar Pradesh, PIN: 250002
Phone: 07895126126
Email: [email protected]
Website: https://sunrise.co/
Digitalrudhra
Digital Rudhra is considered one of Asia's best digital marketing institutes. In 2013, the company launched a full-fledged certified digital marketing course, followed by several other courses. Digital Rudhra is a formal training partner of Google and Microsoft India, as well as a partner of Facebook, Vskills, LinkedIn, and NASSCOM.
Digital Rudhra offers a three-month digital marketing course that includes 11+ Globally Accepted Certifications and Google digital sales certification, advertising, Facebook advertising, Google Analytics, and certified SEO professional certification. Social media marketing, optimisation, email marketing, inbound marketing, Facebook marketing, content marketing, adobe analytics, and other topics are covered in the course syllabus.
Contact Details:
Address: Ganpati Vihar, Gali No 3, Sardhana Rd, Kankerkhera, Nangla Tashi, Meerut, Uttar Pradesh 250001
Phone: 897-985-5480
Email: [email protected]
Website: www.digitalrudhra.in
Course Crown

Course Crown is a huge institute in Delhi that provides one of the city's most reputable digital marketing courses, covering a wide variety of topics for interested students. In over 1900 batches, they have educated over 30,000 professionals in India.
Because of their team of trainers, thoughtful approach, strong principles, and holistic curriculum, they are a well-known company in the digital marketing sector. Course Crown was established in 2012 and has since grown to become one of the most comprehensive SEO training centres in Meerut.
Their digital marketing course duration varies from 3 to 4 months, including 3 months of Internship, 70k Worth of Paid Tools, 100% Practical Training, 20+ International certificates and 100% Placement Assistance. Course Crown curriculum includes Digital Marketing Course Overview, WordPress Website Creation, Google Analytics, Email and Affiliate marketing, Content Marketing, Professional blogging and much more.
Contact Details:
Address: B – 191 Rahul Place Lohia Nagar Ghaziabad, Uttar Pradesh 201001
Phone: 0755 0777 648
Email: [email protected]
Website: www.coursecrown.com
Techdost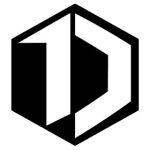 Techdost is a registered company in Meerut, with branches and franchises in Delhi, Noida, Ghaziabad, and Lucknow. They are a private company that offers digital marketing, web consulting, content creation, and brand marketing and consulting services.
Their team consists of expert professionals with extensive experience in their respective fields.
They offer two kinds of offline courses in Meerut: a one-month crash course and a three-month full-time course. Their course includes flexibility, practical skills, Career Advancement, Certification and Job Assistance Upon Completion.
In the Techdost digital marketing course, you will understand Digital Marketing Overview, Keyword Research With Google Keyword Planner, SEO Tools, Content Marketing, Email Marketing, Social Media Optimisation Course, Affiliates Marketing, E-Commerce marketing, Freelancing and much more.
Contact Details:
Address: Door number- 86, Kapoor complex, opp. Tyagi market, Garh Road, Meerut, Uttar Pradesh, PIN: 250004
Phone: 07500906633
Email: [email protected]
Website: https://www.techdost.com/
Raretag

Raretag is a well-known data marketing and data analysis firm that has contributed to the revolutionisation of digital marketing campaigns. With over 12 years of experience in the field of Digital Marketing, they have accumulated considerable knowledge in the sector. Now, they are using the knowledge to guide people toward digital marketing.
They offer a variety of Digital Marketing courses to address the needs of anyone interested in the field. Leading digital experts have educated over 7,000 students and have been named the "Most Promising Brand" by ASSOCHAM and the "Best Reviews" by Just Dial.
Raretag offers both online and in-person training; you can choose according to your wish. It runs offline courses for 3-4 months and online courses for 5-6 months.
Their course includes 34 Modules, live projects, Experience Certification, 20+ Globally Recognised, On-Board Training, Graphic Design courses and much more.
Raretag course syllabus includes Digital Marketing Strategy, Inbound Marketing, Email Marketing, Social Media Marketing, Remarketing Concept, Blogging, Adsense and much more.
Contact Details:
Address: 39, 1st Floor, New Devpuri, Near Metro Plaza, Baghpat Road, Meerut (UP)-250001
Phone No: +91-9557682935
Email: [email protected]
Website: www.raretag.com
Marketer's Academy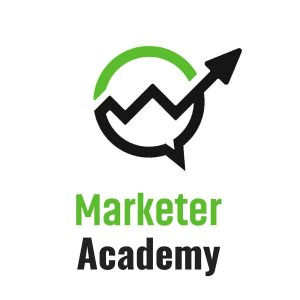 Marketer's Academy is one of India's oldest digital marketing institutes, with a digital marketing training system of 18 delivery centres spread across six states. In just three years, Marketer's Academy has grown to become India's only digital marketing training organisation, training over 10,000 people. This institute employs a hybrid training model that combines classroom, recorded, and live virtual learning schemes.
This method helps you strengthen your weak areas and grab the content. It has a massive network of above 53 digital marketing training modules that cover 12 topics and are intended for different job industries.
Their three-month digital marketing course includes teaching from experienced faculty, Assured Placements, Flexible Modules, and Guaranteed Certification. The course curriculum includes Digital Marketing introduction, Affiliate Masterclasses, Google Analytics, Adwords Fundamental, Facebook marketing, Shopping Advertising and much more.
Contact Details:
Address: N/A
Phone: 093892 84228
Email: [email protected]
Website: www.marketer.asia
The School of Digital Marketing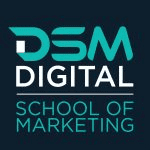 The School of Digital Marketing is a Digital Marketing institute that teaches advanced digital marketing strategies to professionals and students. For many years, this digital marketing institute has educated hundreds of people and helped them excel in the field. They generally focus on marketing strategy topics. The institution had trained over 5500 students in over 110 batches. The period of their digital marketing course is three months, where they provide detailed training. Regular Events and Workshops, 8 Google Certifications, 15 Certifications Accepted Worldwide, and 2000 Advertising Credit are part of the course.
In this course, you will understand the Introduction to Digital Marketing, Search Engine Optimization, Advance SEO Knowledge, Google Adwords Alternatives, Social Media Marketing, Email Marketing, Youtube Marketing, Freelancing and much more.
Contact Details:
Address: 187/1, RPM Tower, Mangal Pandey Nagar, University Road, Behind Kotak Mahindra Bank, Meerut, Uttar Pradesh, PIN: 250004
Phone: 0121-4029994, 9528007540
Email: [email protected]
Website: https://www.schoolofdigitalmarketing.co.in/
RSM Digital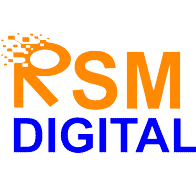 RSM Digital is a fantastic digital marketing institute in Meerut that offers high-quality training in digital marketing, web design, and development, among other things. They offer one of the best digital marketing classes in Meerut.
They have a team of trainees with 12+ years of professional experience in top multinational corporations. They are committed to providing high-quality training, intelligent classes, complete placement assistance, and the latest tools and techniques used in digital marketing. They provide two digital marketing courses: the Advanced Digital Marketing Course especially, for students, which lasts three months, and the Company Technologist Digital Marketing Course especially, for business owners, which lasts six months.
Their digital marketing Training programme includes job placement assistance, recognised certificates, and quality training in smart classes, which will help you grab the content. Website Planning, SEO, Google WebMaster, Creative Designing, Facebook, Linkedin, Twitter, Pinterest, and Instagram Marketing are covered in the course curriculum. Their corporate training includes Adobe Dreamweaver, Black Hat SEO, Blog OutReach, Viral Marketing, Sales Funnel Practice, product marketing, and many other topics.
Contact Details:
Address: N/A
Phone: 706 5700 476
Email: [email protected]
Website: www.rsm-digital.com
Bharat Digital Marketing Course Institute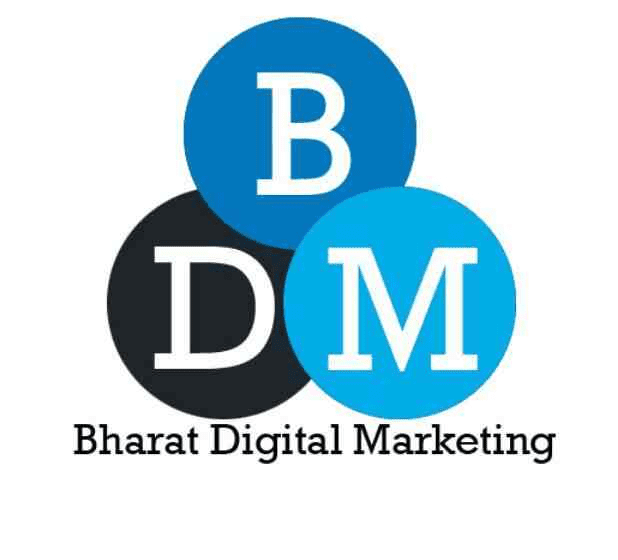 By providing digital advertising courses at a lower price and good quality in Delhi, the Bharat Digital Marketing Course Institute has become the talk of the town. For the past three years, Bharat Digital Marketing Course Institute has provided excellent online marketing degree training with 100 per cent job assistance.
They've trained over 6000 students who are now thriving in the digital marketing industry. Their digital marketing courses in Meerut have been designed with the present, past, and future of digital marketing, which will assist you on a long-term basis.
Their digital marketing courses range from 30 days to 12 months, which you can do as per your interest. Lifetime Access Classes, 15 Certifications, 100% Practical Course, Live Projects, 24 Hour Online Support, Easy EMI Options, and much more are included in the course.
The course curriculum includes the Beginning of Digital Marketing, Website Planning, Search Engine Optimization, Online Reputation Management, Coupon Code Marketing, E-Commerce SEO, Google Double Click, and much more.
Contact Details:
Address: 85 Kailash Puri, Meerut, Uttar Pradesh 250002, India
Phone: 074179 46602
Email: [email protected]
Website: www.bharat-digital-marketing-course.business.site
Digital Scholar
Digital Scholar is one of the famous digital marketing Training agencies that provides digital marketing certification. It is an award-winning Accredited Digital Marketing Academy whose mission is to train and establish individuals to meet Digital India's growing needs.
They have an offline digital marketing course for three months. It provides 16 digital marketing certificates in one course, including Google search, Google Analytics, Hubspot, LinkedIn and YouTube which are globally recognised, small size batches, 100% placement guarantee and much more. This course is for everyone, for a person looking for career enhancement, a housewife or a businessman looking to increase the company's profit.
This digital marketing course by Digital Scholar helps one become an expert on the subject along with mastering the Facebook, Instagram and Google ads and the method to make strategies. They will also help you make your blog and brand and teach you about e-Commerce platforms, freelancing, video influencing, etc.
Contact Details:
Address: N/A
Phone: +91-9513632705
Email: [email protected]olar.in
Website: https://digitalscholar.in/
Conclusion-
Digital marketing is critical to increasing a company's sales and decreasing competition through online campaigns. As a result, learning these skills is essential for everyone, including youth, who want to get jobs or expand their businesses. So, if you live in Meerut, the courses mentioned above will help you learn these skills and excel in your career or increase your profit. Moreover, you can complete these courses at your convenience.
So if you are looking for top digital marketing courses in Meerut, do look over the ones mentioned above.