The era of digital marketing is here. The majority of businesses have begun to recognize its importance in connecting with potential customers in both the domestic and global markets using digital platforms. Digital marketing has developed into an important marketing strategy and is no longer just a fad.
These days, it is very difficult to market your product or service without a digital marketing expert. The need for more professionals in the marketing sector is growing dramatically, giving you an opportunity to develop your skills in digital marketing and launch a career in the field of digital marketing.
Are you searching for the best digital marketing courses in Kathmandu? In this article, we will talk about the 10 Top Digital Marketing training institutes in Kathmandu To Upskill Yourself.
10 Best Digital Marketing Courses in Kathmandu
Digital Monk – #1 Best Digital Marketing Courses in the Kathmandu

Digital Monk is the only digital marketing training institute offering 100% Job Assistance for its students after successful completion of the Course. Digital Monk provides both classroom and online training.
The course is organized into 8 core modules and 12 specialized modules with more than 150+ Hrs of Practical training with 6 Live Capstone Projects. The course is designed for serious people who want to be in the top 1% of digital marketing. The course will equip you to crack all the industry certifications from Google, Hubspot, Microsoft, etc, a total of 15+ Globally recognized Certifications will be cleared by the students. The course is designed to make you a highly paid digital marketing professional.
Digital marketing course curriculum & modules:
Introduction to Digital Marketing
Website Design
Content Marketing
Search Engine Optimization
Search Engine Marketing
Social Media Marketing
Email Marketing
Web analytics
Digital Marketing Strategy
Specialization Topics: Graphic Design, Youtube marketing, Mobile Marketing, CRO, Influencer Marketing, Growth Hacking, Marketing Automation, Affiliate Marketing, Sales Funnels, [50+ Topics], etc
Course Duration & Fees:
There Course duration is 2.5 Months for Weekdays ( Mon to Friday 2.5 to 3 Hours class) and 4.5 Months for Weekends ( Saturday and Sunday ( 4 to 5 Hours Class). We don't intend to drag the course for 6 months or 9 months, as the students will lose momentum in learning. Mode of training is available in both Classroom and online.
The Course Fee is $900 including all taxes.
Course Faculty:
The Faculties at digital Monk have more than 7+ Years of experience in digital marketing with Facebook and google certified, a few of them have their own digital marketing agencies working on 100s of clients' projects to working for Top MNCs running campaigns in Crores of Rupees. The trainers cover all the popular digital marketing tools.
Course Highlights:
Industry's Most Advanced Curriculum
350+ hrs of Practical Training
100% Placement Guarantee
50+ Modules
5+ Industry Experts
Best in Class Learning Management System (where you can access our recorded classes)
Premium Tools worth INR 1,40,000/- ( All original Tools with license keys)
15+ Globally recognized Certifications
10 Days No Question Refund Policy
Best in class Infrastructure
Industry Experts who take your classes
Freelancing Opportunities ( Work from home opportunities)
Learn to make money through Affiliate Marketing
Build your own business and eCommerce website.
Course Projects:
Designing a Business Website
Designing an Ecommerce Website
Designing Landing Pages
30-Day Social Media Strategy
Running Paid Google and FB Ads
Doing SEO for a Complete Website
Running Email Campaigns
Lead Generation Campaigns
Course Certifications:
6 Google Ads Certifications
1 Google Analytics Certifications
5 Hubspot Certification
1 Microsoft Bing certification
1 Course Completion Certificate.
Student Reviews:
Contact us:
Email: [email protected]
Phone: +91 8310657401
Institute Address: 3rd Floor, No.944, 16th Main Rd, Kuvempu Nagar, BTM 2nd Stage, Bengaluru, Karnataka 560076
School of IT – #2 Best Digital Marketing Courses in the Kathmandu

School of IT Nepal, as the name suggested itself, was started as an IT school in the year 2001. Later on, digital marketing and other courses like Autocad, web development, etc also get added. The digital marketing courses they provide are certified by the Council of Technical and Vocational Training, Nepal. The institute offers complete digital marketing courses and covers almost all the topics needed for the growth of a business or to gain good knowledge about digital marketing.
The digital marketing training covers some basics of SEO and topics like the Concept of Digital Marketing, Blog Creation, Content Strategy, Content Marketing, Search Engine Marketing, Social Media Strategy, Social Media Marketing, Audience Analysis, etc.
There are a lot more topics that are included in their syllabus, to make you a perfect Digital Marketer.
The institute conducts online training classes and can easily be accessed with tablets, laptops, or even smartphones. After the completion of the course, they offer both internship and job opportunities for all students.
Contact details:
Address: Raja Janak Marg , Tinkune, Kathmandu Nepal
Phone: 977-986 166 6678
Email: [email protected]
Website: https://www.schoolofit.edu.np/
Techaxis – #3 Best Digital Marketing Courses in the Kathmandu

Techaxis, an institute that was started in 2017, made its name as a brand in Nepal. This happened because of the quality of education it is providing. The Institute has helped a lot of people in building their digital marketing careers in the Industry. If one is interested and hardworking, they can opt for the institute, and the Institute with its knowledgeable professionals make things perfect for you to excel in digital marketing. The course is completely job oriented and covers all the latest techniques introduced in the digital world like Blogging, Affiliate Marketing, Content Writing Best Practices, Link Building for SEO, Audience Segmentation, SEO Guidelines, Keyword Research, Competition Analysis, Niche Research, and a lot more than this.
To build your confidence the mentors train you and help you in working on your personal skills also. Their main aim is to provide advantageous strategies to people for personal and professional growth.
Contact details:
Address: Kathmandu, Nepal 44700
Phone: 97715537592
Email: [email protected]
Website: https://www.techaxis.com.np/course/digital-marketing-training-in-nepal
Shamsher Khan – #4 Best Digital Marketing Courses in the Kathmandu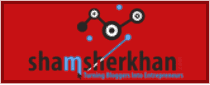 Shamsher khan,a digital marketing trainer from India, started his journey in 2011. He provides online courses to the people of Nepal. In the digital marketing field, they have 8 years of experience in teaching concepts like Lead Generation for Business, SEO, SMM, SEM, PPC, Affiliate Marketing, eCommerce Marketing, Freelancing & Startup, Google Adsense, Email Marketing, and new tools.
The duration of the course in total is 3 months, in which there will be a live interactive class, by any chance if you missed a class then you can watch it afterward in video form too, other than that there will be online Q&A from the experts from the industry. And after all, if you ask, you will also get an internship certificate that will help you to enhance your portfolio and CV.
Contact details:
Address: 152, 20th Cross Rd, Sector 3, HSR Layout, Bengaluru, Karnataka.
Phone: +91-84471-83364
Email: [email protected]
Website: https://shamsherkhan.com/
SEO Training Nepal – #5 Best Digital Marketing Courses in the Kathmandu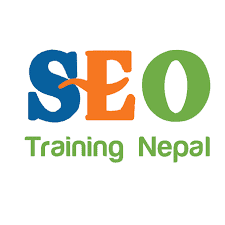 When it comes to digital marketing in Kathmandu of Nepal, SEO training comes up most on the list. The syllabus is made in such a way that it will fascinate people to join them, and learn digital marketing. The experts while teaching takes care of every individual and makes them understand and learn. The institute teaches everything, with a mindset of creating digital markets who are great at their work and who can take the business to the next level. The institute gives knowledge of almost every topic of digital marketing which is needed for lead generation, attracting traffic, and converting them to be a customer. They cover some main parts like SEO, SMM, SEM, Youtube And Facebook Ads, Mobile Marketing, Online Reputation Management, Audience Analysis, Becoming a T-Marketer, Metrics Measurement, Best Practices For Blogging, etc.
It won't matter whether you are a housewife, a student, or a working person, the course will teach you the nitty-gritty of internet marketing in depth. The course duration is 40 days.
Contact details :
Address: KTM Bagbazar (Landmark Old Bus Park), Nepal
Phone: 977-014243968, 4246249, 9851029233
Email: [email protected]
Website: https://www.seotrainingnepal.com/
Creatu Learning – #6 Best Digital Marketing Courses in the Kathmandu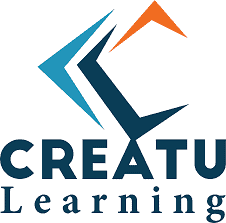 If you want to see the best version of yourself, you should definitely go with Creatu Learning. It is an IT institute which offers a number of training courses. Their digital marketing courses in Nepal are one of the best courses you can find in Nepal. They provide a planned course that covers all the important and essential topics needed, like Lead generation, Integrated Digital Strategy, SEO, SMM, SEM, PPC, Mobile Marketing, Web Analytics, and others.
The training course will make sure that you learn every detail that will be good for the growth of a business and also strengthen your information about the digital world. You will also get to work on practical training projects and assignments for your practice.
Contact details :
Address: Tinkune Kathmandu, Nepal
Phone: 01-5192060
Email: [email protected]
Website: https://www.creatulearning.com/search?search=Digital+marketing+
Digital Teari – #7 Best Digital Marketing Courses in the Kathmandu

One of the leading Digital marketing agencies in Nepal is Digital Terai. They also work as an institute and give training to the people, who want to learn digital marketing from the basic level. Their students do well in the industry because during the training time the institute works hard on the students and their progress, by providing them with practical projects. The main topics covered by the institute starts from the basic of digital marketing, then SEO, SMM, SEM, PPC, Blogging, Content Creation Influencer Marketing, Data Analytics, Email Marketing, SMS Marketing, Digital Automation Tools, and every other topic which will make a business successful.
You will learn about Hundreds of tools and their optimization, and professionals for a better result. The experts not just train you for the digital world but also help you in gaining the skills, which are required to crack an interview. The institute also offers placement assistants and internships to join, so that you will end up with your perfect experience with them.
Contact details :
Address: Mahadevsthan Koteshwar 44700
Phone: 9779 863 9920 47
Email: [email protected]
Website: https://digitalterai.com/
Broadway Infosys – #8 Best Digital Marketing Courses in the Kathmandu

Broadway Infosys gives more than one option to opt for when it comes to joining the digital domain. They have been in the field of training since 2008, and so far they are putting their best in front of us. Their prime thinking is to create a world full of the best digital marketers. They are not limited to one course or training but 4 different courses i.e,
Basic SEO Training (2 months)
Advanced SEO Training (2 months)
Digital Marketing Training (2 Months)
Google Ads Training (2 weeks)
You can easily select which one to opt for on the basis of your choices and demand. The institute is also ISO Certified, which makes sure about the increase in the quality and accuracy of training.
Contact details :
Address: Broadway Infosys Nepal Private Limited, Shri Ganesh Marg, Tinkune, Suvidha Nagar, Kathmandu 44600
Phone: 9841002000, 9808724535
Email: [email protected]
Website: https://broadwayinfosys.com/
Elance digital media – #9 Best Digital Marketing Courses in the Kathmandu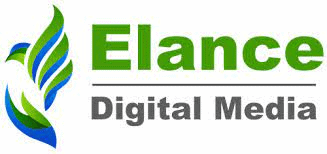 Your needs for branding, marketing and advertising can be met on eLance. They believe that everyone should be able to access the power of digital marketing and that it should be inexpensive as the necessity for digital presence grows. As a result, they came up with the idea to develop an online market for you.
One of Nepal's top digital marketing institutes, Elance Digital Media was established by Rajan Shilpakar in 2017. The last three years have seen a significant impact on the digital marketing sector from this new organisation.
It is quickly growing and gives students across Nepal a platform to improve their careers in this field. As the first step toward success, this value-driven organisation aims to digitise Nepal. The duration of the digital marketing course is three months. Content marketing, social media marketing, YouTube marketing, online reputation management, email marketing, lead generation, Google Adsense concept, e-commerce marketing, website testing, and marketing automation concept are among the topics covered in the course syllabus.
Address: Chabahil – 7, Kathmandu, Nepal
Phone: +977 9843041668
Email: [email protected]
Website: https://elancedigitalmedia.com/
IT Training Nepal – #10 Best Digital Marketing Courses in the Kathmandu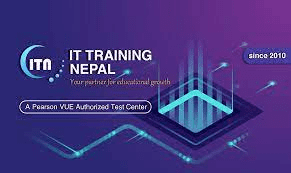 It Training Nepal was established in 2010, IT Training Nepal has maintained its distinctiveness in its brand and service as a reputable educational institute in Nepal. It is situated in the heart of Kathmandu City. They offer one of the best digital marketing courses in Kathmandu.
Their digital marketing courses are open to aspiring professionals who want to establish a strong knowledge in topics such as social media and digital marketing, web marketing, electronic customer management, search engine and optimization, and electronic advertising.
After completing a digital marketing course, students can use various tools and strategies to audit a website and then take appropriate improvement action. Additionally, digital marketing professionals can create various online marketing techniques to attract customers and advertise their goods or services. Both organic and paid strategies for online marketing are available.
They use an effective teaching approach to adhere to the international standards for IT education and application. Their well-equipped lab facility and ideal learning atmosphere provide trainees with a place to work, learn, and develop. Additionally, the course material is regularly revised and updated to stay up with the evolving IT industry.
Address: Putalisadak, Kathmandu 44600, Nepal
Phone: 977-01-4240005, 977-01-4246070, 9818255337
Email: [email protected]
Website: https://www.ittrainingnepal.com/
Trilogy Digital Media Pvt. Ltd. – #11 Best Digital Marketing Courses in the Kathmandu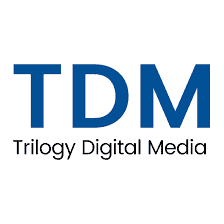 The first online marketing company in Nepal, TDM – Trilogy Digital Media Pvt. Ltd., is committed to offering its customers customised, effective, and unique internet marketing services.
Their team at TDM includes award-winning designers, developers, and Certified Online Marketers. They are an established, progressive online advertising agency. Increased audience engagement and higher conversion of traffic into consumers are two ways that expertise aids in the growth of any organisation. They also provide students the opportunity to learn from them by opting for a digital marketing course. The students are guaranteed a knowledgeable and enjoyable experience thanks to the strategic and dedicated internet marketers.
In their course students will learn to use the brand recognition strategies by taking the Digital Advertising Training at Trilogy digital media. They also provide a lot of certifications to their students that can help students to enhance their portfolio and CV.
Address: Mid Baneshwor, Kathmandu, Nepal
Phone: +977-1-4499781 | 4499782
Email: [email protected]
Website: https://www.tdm.com.np/about/
Kathmandu University – #12 Best Digital Marketing Courses in the Kathmandu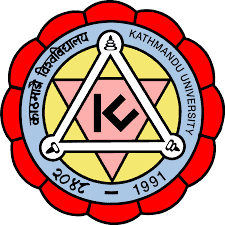 A public autonomous university in Nepal is called Kathmandu University (KU). Located in Dhulikhel of the Kavrepalanchok District, roughly 30 kilometres (19 mi) east of Kathmandu, it is the third-oldest university in Nepal. The organisation's founding motto was "Quality Education for Leadership." The seven schools, as well as the campuses in Dhulikhel, Patan, Lalitpur, and Bhaktapur, are how KU is operational. The university provides courses at the undergraduate, graduate, and postgraduate levels in a range of subject areas.
The Kathmandu Valley Campus, a private campus connected to Tribhuvan University, was founded in 1985 and offered courses at the Intermediate of Science (ISc) level. It served as the institution's forerunner. Later, the Parliament examined the proposal to create the university, and on December 11th, 1991, it was approved by an Act.
The Center for Buddhist Studies is run by the university in collaboration with the Rangjung Yeshe Institute. In Buddhist Studies and Himalayan languages, the centre provides undergraduate and graduate programmes leading to the Bachelor of Arts and Master of Arts degrees. For Buddhist scholars from throughout the world who are in town on business, it offers research facilities for their graduate or postgraduate work. It offers study abroad courses and rigorous Sanskrit, Tibetan, and Nepali language immersion programmes during the summer.
Contact Details:
Address: Kathmandu University, Dhulikhel, Nepal
Phone: 977-11-415100, 977-11-415200, 977-9801210035, 977-11-415005
Email: [email protected]
Website: https://ku.edu.np/
National College of Computer Studies – #13 Best Digital Marketing Courses in the Kathmandu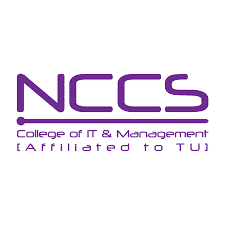 A private college called the National College of Computer Studies (NCCS) is situated in Paknajol, Kathmandu, Nepal. Later, it was extended to encompass college education beginning in 2003 and high school education starting in 2005.
It is associated with the National Examination Board and Nepal's oldest university, Tribhuvan University (NEB). The department offers a three-year bachelor's degree in hotel management, a four-year bachelor's degree in computer science and information technology, and plans to add master's level courses. It also offers a four-year bachelor's degree in information management. Scholarships are offered by NCCS to students who excel in the course.
Paknajol is the location of NCCS. A café, library, and computer lab are all on the site. The college has a basketball court, volleyball court, and snooker table, and every year a sporting event is planned to highlight the student's athletic abilities and foster sportsmanship among those taking part.
Contact Details:
Address: Paknajol Marg, Kathmandu 21010, Nepal
Phone: +977 1-4251711
Email: N/A
Website: https://www.nccs.edu.np/index
Islington College – #14 Best Digital Marketing Courses in the Kathmandu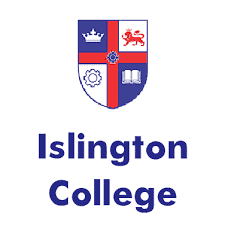 A college called Islington College is located in Kathmandu, Nepal. It was created in 1997 as a regular franchisee of Informatics Education Limited, listed on the Singapore Stock Exchange (IEL). To deliver their bachelor's degrees in computing, computer networking & IT security, and multimedia technologies programmes for in-country distribution, the college works directly with London Metropolitan University (LondonMet). The college changed its name to Islington College in 2011 to reflect the beginning of its new collaborations with UK universities.
Modern businesses in a range of fields, including tech, education, and others, are housed by ING Group. They have been successful in creating a sizable network of international colleges in Nepal with the help of reputable institutions in key cities that offer education in close collaboration with UK Universities. Their family is expanding! They anticipate having 5000+ individuals join their community by 2023, helping to improve Nepal in the process.
Contact Details:
Address: Kamal Marg, Kathmandu 44600, Nepal
Phone: 015970012
Email: [email protected]
Website: https://islington.edu.np/about
Kantipur City College – #15 Best Digital Marketing Courses in the Kathmandu

Kantipur City College is a university located in Putalisadak in Kathmandu, Nepal's capital. Purbanchal University is associated with it, and it was founded in 2000. 852 people are enrolled at Kantipur City College. Education at Kantipur City College (KCC) focuses mostly on technical topics.
Kantipur City College is quickly becoming a premier location for high-quality training and education. Its multidisciplinary courses are designed to enhance students' potential while also strengthening their problem-solving skills. KCC Programs are University-based programmes that are improved through establishing and sustaining alliances with industry, business, and the local community. Teachers, advisors/mentors, researchers, frequent evaluations, and feedback are all areas of focus for KCC faculty.
The College inspires students to be independent self-starters and eager learners who confront challenges with courage and a positive attitude and generate exceptional results in their disciplines through innovation in instruction, research, and institutional processes.
Contact Details:
Address: Lalupate Marga, Kathmandu 44600, Nepal
Phone: +977-1-4530239, 4537093
Email: [email protected]
Website: https://kcc.edu.np/about-kcc/
Lord Buddha Education Foundation – #16 Best Digital Marketing Courses in the Kathmandu
The Lord Buddha Education Foundation (LBEF), a non-profit, non-governmental organisation founded in 1998, has a long history of achievement in academic fields. Since its modest beginnings, the Lord Buddha Education Foundation (LBEF) has steadily advanced and is now one of Nepal's top universities, with more than 1,000 students enrolled. Over the years, the LBEF Group of Institutions has produced more than 7000 graduates, now working as bankers, IT specialists, business owners, managers, and leaders in their chosen fields. The First IT College of Nepal is LBEF CAMPUS.
By implementing best practices and installing the best potential for enhancing the efficiency and effectiveness of the academy's capacity to provide education, LBEF envisions its sustainable development as an academy of excellence in professional education. It hopes to become renowned for its expertise in research, teaching, and public involvement, as well as for consistently establishing new standards for product and service.
To continually pursue excellence in the gathering, invention, and institutionalization of all the most recent ideas and advances that have the potential to enhance the efficacy & efficiency of the academy's capacity for education.
Contact Details:
Address: Opp. Maitidevi Temple, Kathmandu, Nepal
Phone: +977 1 4424431
Email: [email protected]
Website: https://www.lbef.org/lord-buddha-education-foundation-about-us/
The British College of Kathmandu – #17 Best Digital Marketing Courses in the Kathmandu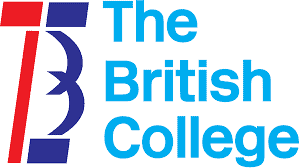 The British College was established in 2011 and offers courses to students in Nepal. As the first international college in Nepal, they have successfully developed a distinctive character. They provide reputable UK degrees and courses that are pertinent to the labour market today and improve each student's employability.
Their goal is to give students access to opportunities and a global learning environment on a global scale. Their local-to-global approach to the delivery of their degrees and courses, which are staffed by professors and support staff from the UK and Nepal, further distinguishes us from their competitors. In this way, the College offers a high-quality education that forces both students and faculty to think internationally, a concept that is further supported by the worldwide corporations that participate in their student exchange programmes and internships.
Contact Details:
Address: Trade Tower, Thapathali, Kathmandu, Nepal
Phone: +977 (1) 5970003
Email: [email protected]
Website: https://www.thebritishcollege.edu.np/pages/about-tbc/0/1
New Millennium College – #18 Best Digital Marketing Courses in the Kathmandu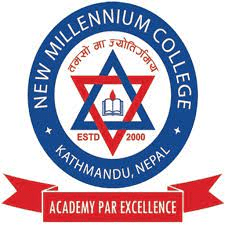 A premier academic institution in Nepal was founded in 2000 by renowned academics and educationists. The university can establish itself as a top institution for giving education unmistakably in a short amount of time. The school integrates information and skills when delivering education, ensuring that students will study in a practical, imaginative, and purposeful way.
Realising that education is the foundation of societal transformation, NMC is unceasingly committed to carrying out the institution's very mandate. The immense repository of information has no boundaries, and neither does the NMC's social responsibility.
The NMC has already developed into a high-status institution in Nepal because of the honourable and persistent efforts of the promoters. You can contact the institution using the following contact details:
Contact Details:
Address: P8HW+J5 Kathmandu, Nepal
Phone: +977-1-4527987
Email: [email protected]
Website: https://nema.edu.np/about/
Conclusion
Those were Kathmandu's top digital marketing courses. We sincerely hope that we helped you choose the best digital marketing education. With the list of 10 best digital marketing courses in Kathmandu to upskill yourself, the only thing left to do is pick the ideal option for you. We hope that all this research-based list of top 10 digital marketing courses in Kathmandu is useful to aspiring digital marketers. Digital marketing is a highly competitive sector, but it also offers a wide range of job prospects. You're just one step away from beginning your digital marketing path. Just select a course based on your interests, as well as the quality of the curriculum, faculty, and other aspects. Every part of digital marketing has its own job profile. For example, social media marketers, search engine optimization specialists, video marketing specialists, and so on have their own job profiles.
Despite the fact that there are several institutes, only a few qualify for the list of the top 10 digital marketing courses in kathmandu. The quality of training at any institute is determined by factors such as strong fundamentals, extensive practical learning, worldwide certifications, and internships. You can go through the information and make an educated decision.