The growth in internet users and the development of smartphones are the driving forces for digital marketing's important influence in daily life. Whether it's a housewife searching for a cooking instruction or a student searching for a job, the Internet is their best catch. The fastest-growing internet usage has elevated digital marketing to one of the most sought-after job opportunities. Instead of using conventional advertising, campaigns and commercials are now run digitally or online. Most of the world's most successful companies use digital marketers to reach their target audiences with the right products and services at the right time. So, businesses are now shifting online to cater to the huge audience and shine in the digital realm, with businesses shifting online you also have the opportunity to achieve high-paying jobs.
Every marketer who is an expert in digital marketing strategies is valuable in today's context. So, do you want to pursue this valuable career opportunity? If yes then the very initial step will be to understand and learn the skills needed to work in the industry as a digital marketing expert.
Digital Monk – #1 Best Digital Marketing Courses in Cuttack

Digital Monk is the only digital marketing training institute offering 100% Job Assistance for its students after successful completion of the Course. Digital Monk provides both classroom and online training.
The course is organized into 8 core modules and 12 specialized modules with more than 150+ Hrs of Practical training with 6 Live Capstone Projects. The course is designed for serious people who want to be in the top 1% of digital marketing. The course will equip you to crack all the industry certifications from Google, Hubspot, Microsoft, etc, a total of 15+ Globally recognized Certifications will be cleared by the students. The course is designed to make you a highly paid digital marketing professional.
Digital marketing course curriculum & modules:
Introduction to Digital Marketing
Website Design
Content Marketing
Search Engine Optimization
Search Engine Marketing
Social Media Marketing
Email Marketing
Web analytics
Digital Marketing Strategy
Specialization Topics: Graphic Design, Youtube marketing, Mobile Marketing, CRO, Influencer Marketing, Growth Hacking, Marketing Automation, Affiliate Marketing, Sales Funnels, [50+ Topics], etc
Course Duration & Fees:
There Course duration is 2.5 Months for Weekdays ( Mon to Friday 2.5 to 3 Hours class) and 4.5 Months for Weekends ( Saturday and Sunday ( 4 to 5 Hours Class). We don't intend to drag the course for 6 months or 9 months, as the students will lose momentum in learning. Mode of training is available in both Classroom and online.
The Course Fee is $900 including all taxes.
Course Faculty:
The Faculties at digital Monk have more than 7+ Years of experience in digital marketing with Facebook and google certified, a few of them have their own digital marketing agencies working on 100s of clients' projects to working for Top MNCs running campaigns in Crores of Rupees. The trainers cover all the popular digital marketing tools.
Course Highlights:
Industry's Most Advanced Curriculum
350+ hrs of Practical Training
100% Placement Guarantee
50+ Modules
5+ Industry Experts
Best in Class Learning Management System (where you can access our recorded classes)
Premium Tools worth INR 1,40,000/- ( All original Tools with license keys)
15+ Globally recognized Certifications
10 Days No Question Refund Policy
Best in class Infrastructure
Industry Experts who take your classes
Freelancing Opportunities ( Work from home opportunities)
Learn to make money through Affiliate Marketing
Build your own business and eCommerce website.
Course Projects:
Designing a Business Website
Designing an Ecommerce Website
Designing Landing Pages
30-Day Social Media Strategy
Running Paid Google and FB Ads
Doing SEO for a Complete Website
Running Email Campaigns
Lead Generation Campaigns
Course Certifications:
6 Google Ads Certifications
1 Google Analytics Certifications
5 Hubspot Certification
1 Microsoft Bing certification
1 Course Completion Certificate.
Student Reviews:
Contact us:
Email: [email protected]
Phone: +91 8310657401
Institute Address: 3rd Floor, No.944, 16th Main Rd, Kuvempu Nagar, BTM 2nd Stage, Bengaluru, Karnataka 560076
FluenceTech Academy – #2 Best Digital Marketing Courses in Cuttack

FluenceTech Academy is one of Cuttack's first and best digital marketing training institutions. This institution is a pioneer in giving excellent digital marketing training to students who want to work in the digital marketing business.
FluenceTech Academy not only offers amazingly organized, detailed, and up-to-date digital marketing courses, but also an exceptional training course that allows students to study and develop under the supervision of experienced digital marketing practitioners and entrepreneurs.
This institution offers a variety of digital marketing mentorship programs to prepare students not just for high-paying digital marketing positions but also for other profitable prospects in the digital marketing field.
FluenceTech Academy's instructors and trainers are often real-life, experienced, and seasoned digital marketers who specialise in addressing real-world business challenges. So, learning digital marketing from these mentors at FluenceTech Academy is a rewarding experience for the students.
The digital marketing education offered here is fairly accessible and available at a reasonable price, which is the icing on the cake, and one can follow this course without breaking the bank.
FluenceTech Academy offers a variety of courses in SEO, Social Media Marketing, Google Ads, Facebook Ads, E-commerce, and other topics.
Contact details:
Address: N1-311, First Floor, IRC Village Lane, Behind Swapneswar Temple, Bhubaneswar 751015, Odisha, India.
Phone: +91 9348393635
Email: [email protected]
Website: https://fluencetechacademy.com/contact-us/
The Creative School of Digital Marketing – #3 Best Digital Marketing Courses in Cuttack

Creative School Of Digital Marketing offers one of the best digital marketing courses in Bhubaneswar, offers advanced digital marketing courses in Cuttack to students, entrepreneurs, and job seekers looking to grow their careers. They provide entrepreneurs and students with expert digital marketing courses.
All of the practical and creative courses offered by the Creative School of Digital Marketing were created and are being taught by award-winning working professionals. Their digital marketing training courses are structured around practical assignments and interesting case studies, giving you access to every facet of the industry.
All of the important modules for digital marketing are covered in the course. Additionally, you have access to classroom instruction, which covers each topic in great detail.
Contact details:
Address: Plot No-275, Near Mamta Hospital, BDA, Chandrasekharpur, Bhubaneswar-751016
Phone: +91-8118067170
Email: N/A
Website: https://csodm.com/
Digital Gaurabh – #4 Best Digital Marketing Courses in Cuttack
Digital Gaurabh is an award-winning digital marketing training institution in Cuttack that offers students the best digital marketing courses as well as placement opportunities.
Digital Gaurabh's well-structured, up-to-date, comprehensive course curriculum, along with the professional growth process and practical knowledge, equips students with the newest trends and strategies in digital marketing, which will help them in the future.
This institution provides 100% employment assistance to all students and prepares them for future job opportunities by analysing their resumes and conducting mock interviews.
The goal of Digital Gaurabh is to help people retrain, upskill, and start careers in digital marketing to overcome the expanding digital skills gap. Their objective is to benchmark, up-skill, and standardise the level of digital marketing training and proficiency.
They want to support marketers in accomplishing their learning objectives so that they can reach their maximum potential. The foundation of knowledge, skills, and competency established by their institute is important to meet both the present and future demands of the digital economy. The certification framework offered by Digital Gaurabh can help students, professionals, educators, and organizations determine the progression routes that are open to them.
Address: Plot no- A, 25, near Angan hotel, Saheed Nagar, Bhubaneswar, Odisha 751007
Phone: 083399 62934
Email: [email protected]
Website: https://digitalgaurabh.com/
DizitalSquare – #5 Best Digital Marketing Courses in Cuttack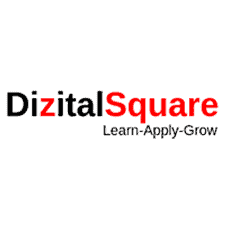 Dizital Square is a renowned digital marketing institution in Bhubaneswar, offering cutting-edge digital marketing courses in Cuttack. Dizital Square was just recognised as the Most Promising Digital Marketing Institute of 2019 by Silicon India. DizitalSquare (recognized by Startup Odisha) provides top-notch instruction in digital marketing alongside real-world project experience. Additionally, they provide internship and certification programs with full job support. In order to ensure that the learners get the most out of the course and succeed in their careers, their youthful and motivated team of expert trainers used their skills to construct the course while researching the most recent industry trends and needs.
. This course will teach you how to optimise your social media accounts for ad success and how to use social media to boost your brand. You'll learn how to increase the number of likes and followers on your page while also increasing post interaction.
Most importantly, you'll learn how to identify which social media networks will benefit your company the most. Rather than spending time trying to be present on every single platform, focus on the ones that will bring you the greatest success.
In the digital marketing course, both basic and advanced modules are available, including those for Seo, SMM, data analytics, etc.
Address: 1st Floor, Plot No- 65, District Centre, Chandrasekharpur, Bhubaneswar, Odisha- 751016
Phone: +91-9078-150-202
Email: [email protected]
Website: https://dizitalsquare.com/
Zentai Institute of Technology – #6 Best Digital Marketing Courses in Cuttack 

A well-known provider of digital advertising training, Zentai Institute of Technology instructs professionals, business owners, and students alike in internet marketing techniques. They provide training to everyone interested and cover every facet of digital marketing in great detail. To aid in their understanding of the complete notion of digital marketing, they also mentor students, recent graduates, job seekers, and business owners through projects and practical classroom instruction.
The course content at this place is developed and fine-tuned with the help of industry professionals' expertise. These mentors' experience and competence guide the students and help them become competent professionals. It is the initiative of a group of seasoned digital marketing professionals from different institutions and industry specialists to give the best training modules to students and fill the gap between the present educational framework and the demands of business.
Contact details:
Address: 2nd Floor, RTO-II, Patia, Bhubaneswar, Odisha [also serves in Cuttack]
Phone: 0674-3501628
Email: N/A
Website: https://zentaiinstitute.com/digital-marketing-course-in-bhubaneswar/
Webtech learning – #7 Best Digital Marketing Courses in Cuttack 

For more than 11 years, Webtech Learning has been a leading digital marketing course, setting the bar for other institutions. Webtech Learning provides quality digital marketing courses, and it is also an ISO and ISTQB-certified institution. The duration of the digital marketing courses is between three and six months.
Webtech Learning was established in 2010, to assist students in achieving their academic objectives through the provision of innovation, best-in-class mentoring using interactive technology and methodologies, and the creation of meaningful and enjoyable learning experiences.
Their committed team of expert trainers has more than ten years of combined experience, and they use welcoming learning environments and cutting-edge training methods to develop students into professionals in the field of digital marketing.
Students also get a placement opportunity; they can book interviews with renowned digital marketing and IT companies after completing the course because the institute collaborates closely with them. Additionally, they will receive live training that includes more than 40 modules, 15 certifications.
Contact Details
Address: SCO – 54-55, 3rd Floor, Sector – 34 A, Chandigarh [also serves in Cuttack]
Email: [email protected]
Phone: +91 99153-37448
Website: http://www.webtechlearning.com/
Ismartslab – #8 Best Digital Marketing Courses in Cuttack

iSmartsLab is one of the top digital marketing training providers. Professional trainers provide training that includes live practical examples and software course tutorials, subjecting each student to real-world scenarios. With their digital marketing training courses and programs, unskilled individuals can better comprehend digital marketing industry needs and crack interviews.
iSmartsLab also has a top-notch placement cell that works constantly to give students the best-in-class placement opportunities. With 100% placement support and a range of internship options, iSmartsLab is one of the best digital marketing courses.
As part of the course, iSmartsLab provides paid internships for two months to enable participants to apply what they've learned and become industry-ready. This internship strengthens their resumes and profiles, positioning them as the top choice for a digital marketing career.
Address: Plot No-114, near Kalyan Mandap Street, Saheed Nagar, Bhubaneswar, Odisha 751007
Phone: 063705 03553
Email: [email protected]
Website: https://www.ismartslab.com/contact
Dishaa Pro – #9 Best Digital Marketing Courses in Cuttack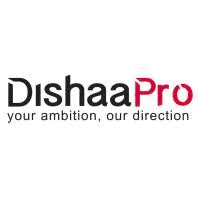 Disha Pro is also providing one of the best digital marketing courses in Cuttack. The digital marketing course is perfectly structured to cover every facet of the digital marketing industry. Therefore, whether a job seeker, an investor, a working professional, or an entrepreneur, it is ideal for everyone.
This course has been specifically designed to offer students a top-notch educational experience and help them grow their digital skills to start successful careers in the digital marketing sector. Disha Pro has successfully trained thousands of students in India. Disha Pro offers the best training from the most reputable professionals with 10+ years of experience in the digital marketing industry. They work to give as much as they can. They even offer various other courses in addition to digital marketing.
Address: E1/1 JSS STP, Trident College, Infocity, Bhubaneswar, 751024
Phone: 0674 297 3834
Email: [email protected]
Website: N/A
NVIRON Training Centre – #10 Best Digital Marketing Courses in Cuttack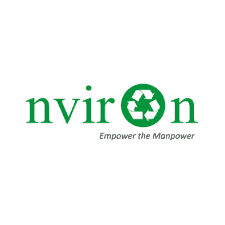 Located in Cuttack-Bhubaneswar, Odisha, NVIRON Consulting is a rapidly growing provider of training, auditing, and consulting services in environmental health and safety. To meet the diverse training needs of the Organisations, they offer a wide range of training programmes.
NVIRON's proficiency in instructional design, training delivery, locating the best trainers, and advising sets us apart from the competition.
NVIRON's guiding principle is:
Flexible Assessment & Delivery Provided by Intentional Curriculum Design
Organise a group of learners.
Teach Directly
Create a feedback-rich environment and engage in reflective practice
The most effective way to meet clients' training needs is through the chosen training mode. They are equipped to handle any change requests from the customer because they are a highly skilled learning and development company. If you require traditional instructor-led training or cutting-edge mobile or interactive e-learning experiences, then Nviron is your ideal training partner.
Contact details:
Address: 1st-floor Plot no-739/8762 Sikharpur, Nandikula, Cuttack, Odisha 753004
Phone: 097767 63500
Email: [email protected]
Website: https://www.nviron.in/page.php?page=about-us
Genex Edutech & Management Centre – #11 Best Digital Marketing Courses in Cuttack

Genex Edutech & Management Centre offers a comprehensive strategic course that will provide students with practical knowledge of how to build a smooth online presence and earn a huge amount of passive income. They provide practical and engaging digital marketing courses in Cuttack to everyone, so whether you are a newbie, an IT expert, or an entrepreneur, they have something for you.
Their course is designed to teach you all you need to know to create a successful campaign for yourself or your clients. Each subject will be discussed in order to learn more about strategies, how to generate them on a regular basis, how to apply them, and so on. Genex Edutech & Management Centre is well-known for its multidisciplinary structure, which incorporates both classroom and online training. It is a knowledge-rich institution for individuals, educators, and entrepreneurs, with a world-class faculty offering a wide range of courses.
The program's goal is to assist working adults and students in upgrading their skills while still pursuing their education and employment. Students will benefit from this course by better understanding SEO, SMM, and other digital marketing skills. They even want to bring out the best in the students and want them to be professionals in digital marketing.
The Genex Edu Solutions Private Limited Privilege Card offers its students a variety of options to study and grow. With this card, students will receive free access to a variety of courses, live seminars, and other services that can change their lives. This will revolutionise how each student sees the world of opportunities. It is a privilege for Genex to serve as the provider of the essential concept of success because it must be cultivated within the context of the educational experience.
Address: GENEX EDU SOLUTIONS PVT LTD, Door No.43/4381A, Ist Floor, Preethi Building, Mahakavi Vylopilli Road, Palarivattom. Cochin, PIN – 682025 [also serves in Cuttack]
Phone: +919072225192
Email: [email protected]
Website: https://www.genexedu.com/
VIT Tech Pvt Ltd – #12 Best Digital Marketing Courses in Cuttack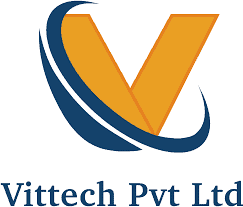 One of the companies offering online live instructor-led training with the quickest growth is VIT Tech Pvt Ltd. A group of seasoned IT experts founded VIT Tech intending to develop modern, industry-ready personnel with the skills necessary to succeed in the IT/software sector and provide exceptional value to employers. VIT Tech Team has been offering IT services for the past ten years. Their distinctive training programme incorporates problem-solving abilities to identify automation and business value-add opportunities in addition to technical expertise and industry knowledge. Talent that has the potential to become an asset and drive successful industrial growth.
VIT Tech is a company that was founded to make online instructor-led training more enjoyable, engaging, and practical than offline training. VIT Tech is your one-stop shop for all of your information and resource needs.
To prepare their staff for a direct transition into the corporate workforce, they teach them pertinent technology. They conduct a variety of training programmes for businesses, organisations, and institutions.
Contact details:
Address: 5th Floor 12 A City Vista Kolte Patil, DownTown, Kharadi, Pune, Maharashtra 411014 [also serves in Cuttack]
Phone: 080 6871 5488
Email: [email protected]
Website: https://vittech.in/about/
Hackers university apc learning solutions – #13 Best Digital Marketing Courses in Cuttack

The leader in providing accelerated learning programmes for business and information technology professionals, apc learning offers quick skill acquisition and quick time to competency. The most sought-after vendor and vendor-neutral certifications for information technology & management requirements are covered by Training Camp's programmes. Information security services are offered through several technology-driven training courses that they have been implementing. As an ATO (Accredited Training Organisation) and AEC, they have the fastest-growing education brand (Accredited Examination Centre). Based in Bangalore, India and Houston, Texas. They have assisted businesses and over a thousand professionals in more than 150 countries with employee upskilling, certification, and training.
Their infrastructure and the calibre of each candidate make it clear that they assist pupils in learning in the pursuit of excellence. They anticipate pursuing greatness continuously to bolster their initiatives and elevate this nation in the eyes of the international community.
Contact details:
Address: Manipal centre, S713 south block 7th floor Mg road, Dickenson Rd, Sivanchetti Gardens, Bengaluru, Karnataka 560042 [also serves in Cuttack]
Phone: 074832 55153
Email: info_828327
Website: https://www.apclearning.com/about-us/
CITC – #14 Best Digital Marketing Courses in Cuttack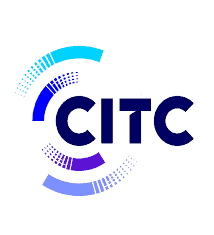 A non-profit cooperative innovation hub with a focus on improved chip packaging and heterogeneous integration, CITC. They have established a productive environment where businesses, research centres, and educational institutions collaborate to close the knowledge gap between academia and industry. With TNO and Delft University of Technology as strategic partners, CITC was established in 2019 with the backing of local and regional governments.
The cost and performance of sophisticated devices in the semiconductor and photonics industries are increasingly driven by integration and chip packaging issues. They think the secret to creating new, cutting-edge products will be creative solutions.
They will make innovation, infrastructure, and education accessible to provide answers to the difficulties that may arise in the future in the areas of energy, healthcare, mobility, agriculture, and food.
Contact details:
Address: N/A
Phone: N/A
Email: N/A
Website: https://citcchandigarh.com/
Searching Genie – #15 Best Digital Marketing Courses in Cuttack

A specialised search engine optimisation, marketing, advertising, and ranking company is Search Engine Genie. They don't believe in deceiving their clients and set extremely high yet achievable targets. As they are all aware, search engine optimisation, also known as ranking, is a gradual process. At the conclusion of the predetermined time frame, they guarantee top-ranking outcomes.
They reassure you that at Search Engine Genie, they only optimise your website using tried-and-true, fully legal techniques. They have experts on staff who can decipher any tricky search engine algorithm. The algorithms of all the main search engines are well-known to their team of advisors and marketing experts.
They are committed to giving their clients the best outcomes possible. To help the website rank highly, Search Engine Genie utilises a team of optimisation experts and position programmers. In order to carefully submit client sites to all of the major search engines and directories, search engine analysts identify the trends in search engine usage, programmers incorporate these trends into optimisation programmes, and optimisers put the programmes to work in addition to manual placement techniques.
Contact details:
Address: N/A
Phone: +1 (224) 432-7921
Email: [email protected]
Website: https://www.searchenginegenie.com/
NIIT – #16 Best Digital Marketing Courses in Cuttack

The National Institute of Technology (NIIT) and the Digital Marketing Institute (DMI) of Ireland, the world's most recognized training institution in the area of digital marketing, have created a partnership to reinvent digital marketing education in India. The Certificate in Digital Marketing is a course founded by expert digital marketers , and it is the only course in India that holds both international certification and accompanying brand recognition, making the certificate holder in high demand by employers. Additionally, it offers six certificates in six weeks of advanced digital marketing training in Cuttack. Students can take classes at their convenience and will also get proper assistance with interview preparation.
Digital Marketing Fundamentals, Analysis & Keyword Research, Search Engine Optimization (SEO), On-Page Optimization, Off-Page Optimization, SEO Updates & Analysis, and Google Web Analytics are among the course modules. The course fee is around Rs 70,000+ GST, and the course is available in online mode also.
Contact details:
Address: Bhartia Tower, 3rd, Link Rd, Badambadi Colony, Cuttack, Odisha 753009
Phone: +1 800 3000 6448
Email: [email protected]
Website: https://www.niit.com/india/
Conclusion
Finding the best school to learn digital marketing can be challenging because there are many options where you might spend time and money without getting the desired results. You can pursue a career in digital marketing at any of the Cuttack institutions mentioned above. With a knowledgeable team from the aforementioned universities, they will instruct you in the principles of digital marketing.
The institute is well-known, and the certificates offered via them have a high industrial value that is acknowledged at the top of most businesses throughout the world.