With the introduction of digital technology and the Internet in our world, a new domain of digital marketing has emerged in a few years.
There are numerous job and business opportunities. It is a helpful tool for businesses to scale up, while it is a job opportunity for individuals.
Digital marketing means the promotion of a business or a product through online methods. These methods include social media networks, search engines, websites, blogs, digital ads, etc.
It also teaches how to promote products effectively to the right audience to increase sales and conversions.
If you live in Canada or want to pursue a top digital marketing course in Canada as a career, this article is for you.
This article will discuss the Top 10 Digital Marketing Courses in Canada with course details and contact details.
10 Best Digital Marketing Courses in Canada
Digital Monk

Digital Monk is the only digital marketing training institute offering 100% Job Assistance for its students after successful completion of the Course. Digital Monk provides both classroom and online training.
The course is organized into 8 core modules and 12 specialized modules with more than 150+ Hrs of Practical training with 6 Live Capstone Projects. The course is designed for serious people who want to be in the top 1% of digital marketing. The course will equip you to crack all the industry certifications from Google, Hubspot, Microsoft, etc, a total of 15+ Globally recognized Certifications will be cleared by the students. The course is designed to make you a highly paid digital marketing professional.
Digital marketing course curriculum & modules:
Introduction to Digital Marketing
Website Design
Content Marketing
Search Engine Optimization
Search Engine Marketing
Social Media Marketing
Email Marketing
Web analytics
Digital Marketing Strategy
Specialization Topics: Graphic Design, Youtube marketing, Mobile Marketing, CRO, Influencer Marketing, Growth Hacking, Marketing Automation, Affiliate Marketing, Sales Funnels, [50+ Topics], etc
Course Duration & Fees:
There Course duration is 2.5 Months for Weekdays ( Mon to Friday 2.5 to 3 Hours class) and 4.5 Months for Weekends ( Saturday and Sunday ( 4 to 5 Hours Class). We don't intend to drag the course for 6 months or 9 months, as the students will lose momentum in learning. Mode of training is available in both Classroom and online.
The Course Fee is $900 including all taxes.
Course Faculty:
The Faculties at digital Monk have more than 7+ Years of experience in digital marketing with Facebook and google certified, a few of them have their own digital marketing agencies working on 100s of clients' projects to working for Top MNCs running campaigns in Crores of Rupees. The trainers cover all the popular digital marketing tools.
Course Highlights:
Industry's Most Advanced Curriculum
350+ hrs of Practical Training
100% Placement Guarantee
50+ Modules
5+ Industry Experts
Best in Class Learning Management System (where you can access our recorded classes)
Premium Tools worth 140,000/- ( All original Tools with license keys)
15+ Globally recognized Certifications
10 Days No Question Refund Policy
Best in class Infrastructure
Industry Experts who take your classes
Freelancing Opportunities ( Work from home opportunities)
Learn to make money through Affiliate Marketing
Build your own business and eCommerce website.
Course Projects:
Designing a Business Website
Designing an Ecommerce Website
Designing Landing Pages
30-Day Social Media Strategy
Running Paid Google and FB Ads
Doing SEO for a Complete Website
Running Email Campaigns
Lead Generation Campaigns
Course Certifications:
6 Google Ads Certifications
1 Google Analytics Certifications
5 Hubspot Certification
1 Microsoft Bing certification
1 Course Completion Certificate.
Student Reviews:
Contact us:
Email: [email protected]
Phone: +91 8310657401
Institute Address: 3rd Floor, No.944, 16th Main Rd, Kuvempu Nagar, BTM 2nd Stage, Bengaluru, Karnataka 560076
Course Brochure: Download here
Centennial College-Digital Marketing College

Centennial is one of the best digital marketing course providers out in Toronto.
The college has campuses in Toronto city. It provides courses in content marketing, website analysis, mobile marketing, web and app analytics, etc.
It provides education by using real-life case studies so that the students get a practical approach to the field of marketing.
Along with courses, Centennial focuses on entrepreneurship and business-related use cases of digital marketing.
You can contact them through their contact number or visit their official website to check out more details.
Centennial College also provides financial aid to economically disadvantaged students. Students from Canada and all over the world can apply to this college.
The college provides part-time and full-time physical courses along with online courses. Below are the contact details of Centennial College:
Contact Details:
Address: P.O. Box 631 Station A Toronto, ON, M1K 5E9; 941 Progress Ave, Scarborough, ON M1G 3T8
Number: (+1) 416 289 5000
Email: [email protected]
Website: https://www.centennialcollege.ca/full-time/course/digital-marketing/
Jelly Academy-Digital Marketing Academy
Founded in 2015, Jelly Academy has become one of Canada's best digital marketing institutes. Its location is in Fort Langley, British Columbia.
They provide part-time physical courses as well as online courses. The courses are based on various fields such as Social Media Marketing (SMM), Search Engine Marketing (SEO), Search Engine Marketing (SEM), Instagram and Facebook ads, and Analytics.
Jelly Academy provides professional & career-oriented courses taught by expert faculties. It also offers certification from Google, Hootsuite, Meta (Facebook), and Semrush.
Jelly Academy focuses on giving real-life practical education with a business-related approach. It also offers corporate-based training and special masterclasses. Students can also assess their knowledge in the field of digital marketing by taking a small quiz.
Contact details of the institute are given below:
Contact Details:
Address: 212-23189, Francis Ave, Fort Langley, British Columbia VIM0G4
Number: (+1) 866 459 1648/ (+1) 604 674 3559
Email: N/A
Website: https://jellyacademy.ca/
Humber College—Digital Marketing Institute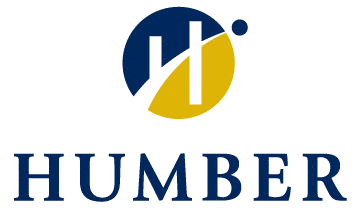 Humber College is a renowned digital marketing college located in Ontario City. It has three campuses based in Ontario.
Humber College provides offline and online part-time and full-time digital marketing courses.
The course includes SEO, SEM, email marketing, content marketing, marketing for businesses and brands, etc. It offers undergraduate, postgraduate, and diploma courses. The course focuses on how we can use digital marketing to grow a business and create a unique brand.
To get admission, you must send your application; if eligible, the college will contact you to follow the further admission process. You can apply for admission directly through the website.
Humber College also provides financing options for your studies and a one-time scholarship based on your grades.
The college also provides residential facilities for the students on the campus itself. You can book a campus tour to see what facilities the college offers.
Contact Details:
Address: 205 Humber College Blvd, Ontario, Canada M9W 5L7
Number: (+1) 416 675 3111
Email: [email protected]
Website: https://humber.ca/
Toronto School of Management-Digital Marketing Institute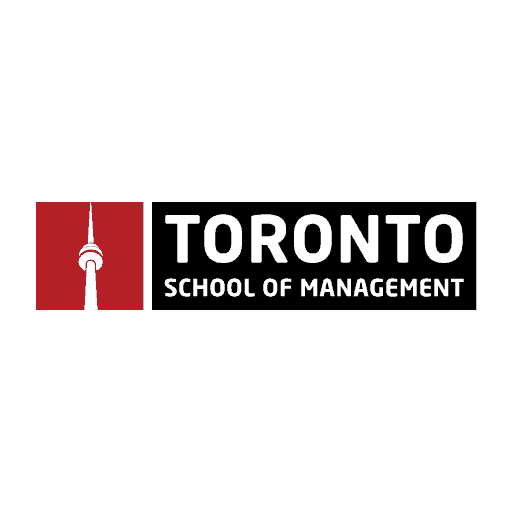 The Toronto School of Management is a famous college located in Toronto. It is known for its broad range of courses in marketing, management, I.T., business studies, etc. The course offered by Toronto School is a diploma course in Digital Marketing specialization.
The course covers various fields of marketing, such as SEM, PPC, SEO, SMM, marketing campaign strategies, coding, Google Ads, WordPress, etc.
The course is sponsored and powered by the Perlego Online book library and the Digital Marketing Institute (DMI).
International students willing to take admission should have an IELTS score of a minimum of 5.5 or complete Tom EAP level 4.
The Toronto School of Management has a good rate of placements. The Career Department will also help with placement support after the course. The department will prepare you for interviews and send in corporate selection programs.
Contact Details:
Address: 22 College Street, Suite 300, Toronto, Canada
Number: (+1) 416 800 2204
Email: [email protected]
Website: https://www.torontosom.ca/
Trebas Institute-Digital Marketing Course

Based in Montreal and Toronto, Trebas Institute provides the highest quality education to students.
Trebas Institute is now offering a new digital marketing course to prepare students who want to pursue careers in marketing. This course teaches students about SEO, digital advertising, brand creation, online publicity, content marketing, data-driven campaign management, website analytics, and app analytics.
The students will be given real-life projects and made to interact with real-time clients and businesses. It will help them understand the industry and how the market works in the real world. It will also enhance the communication skills with clients.
These activities will prepare the students and increase their chances of employment in reputed firms. After completing the course, the institute helps the students with internships and placement assistance in reputable companies.
Contact Trebas Institute on their official website's contact page for more queries.
Contact Details:
Address: 550, Sherbrooke, St. West, Suite 600 Montreal, Quebec
Number: (+1) 514 845 4141
Email: N/A
Website: https://www.trebas.com/
Lawrence College-Digital Marketing Program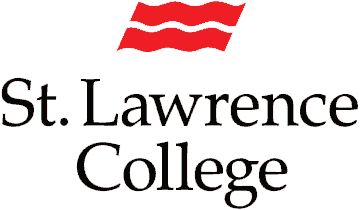 St. Lawrence College is an international college with campuses located in Kingston, Brockville, and Cornwall in Eastern Ontario. St. Lawrence College offers a Digital Marketing Communication course on its Kingston campus.
The course teaches students content marketing, SEO, SEM, paid ads, digital copywriting, etc.
Students who want to pursue a career in the digital field can become Copywriters, SEO Specialists, Paid Ads Specialists, Content Marketers, Digital Creators, and Digital Marketing Managers.
After completing the course, students get opportunities to work on real-life projects given by clients. After this, students become ready to get placements in companies.
The course offered is full-time professional and offline. There are additional charges along with the course fees. These charges are for laptops, software subscriptions utilized in the course, and other accessories.
Contact Details:
Address: 100 Portsmouth Avenue, Kingston, Ontario
Number: (+1) 613 544 5400
Email: N/A
Website: https://www.stlawrencecollege.ca/
University Canada West (UCANWEST)
University College Canada West offers an innovative course on digital marketing, partnering with the Digital Marketing Institute (DMI).
Its vision is to encourage and produce experts in the field of digital marketing.
The experts can help businesses by using digital technology and leveraging the benefits of digital marketing.
The university has partnered with the Digital Marketing Institute (DMI), a full-time online and physical course. The course will also give certification.
The courses will have flexible schedules for students. The learners can study offline on campus or online according to their ease.
The students will learn content marketing, digitally promoting a brand, e-commerce tactics, SEO and SEM, email marketing, website building, and launching brand campaigns.
The industry experts from major brands such as Google, Twitter, Linkedin, Meta, and Microsoft, will teach in this course. For international students who want to study offline, University Canada West offers accommodation facilities.
For more information, such as the Cost of living, finding a house in Canada, etc., visit their official website.
Contact Details:
Address: 1461 Granville Street, Vancouver, BC
Number: (+1)-877-431-6887
Email: [email protected]
Website: https://www.ucanwest.ca/
General Assembly-Digital Marketing Course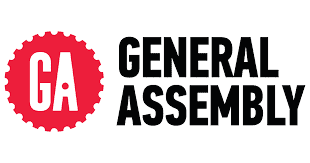 General Assembly is an award-winning educational institution founded in 2011. It now provides high-quality education in today's most demanded fields. The General Assembly educates students with a career-focused approach. It focuses on teaching valuable and demanding skills to its students.
It has 15+ campuses worldwide, including Toronto, New York, Bahrain, Chicago, Nashville, Seattle, etc. The General Assembly provides full-time, part-time, and flexible courses. Students can choose the courses according to their convenience.
In flexible courses, students can choose to have their own flexible schedule.
The digital marketing course offered by General Assembly is in partnership with P&G.
It provides learning in Google and Facebook Ads, Analytics, Web analysis, Audience analysis & targeting, and marketing campaign planning. Upon completion of the course, students get real-life projects from the campus.
Contact Details:
Address: Toronto, Check more on the website.
Number: (+1) 647 696 1039
Email: [email protected]
Website: https://generalassemb.ly/education/digital-marketing/toronto
Brainstation-Digital Marketing Courses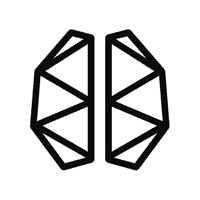 Established in 2012, Brainstation provides online education by teaching digital skills to students and training them in related fields. It offers practicality-based study and focuses on collaboration and teamwork skills.
It has partnered with industry-leading brands such as Lululemon, American Express, IBM, Google, Meta (Facebook), Amazon, Instagram, Pepsico, etc.
The digital courses that Brainstation provides include Social Media Marketing, Paid Ad Promotion, Audience and Website Analytics, Search Engine Optimization, Email Marketing, and more.
Courses are part-time and both physical as well as online. The online course or training also includes certification.
Along with Toronto, Brainstation has campuses in Vancouver, New York, Miami, and London. The students will be given projects from real-time clients upon completion of this program, which they can add to their portfolios.
Contact Details:
Address: 460 King, St. West, Toronto
Number: N/A
Email: N/A
Website: https://brainstation.io/course/online/digital-marketing
Springboard Digital Marketing Institute

Springboard is one of the top digital marketing institutes and was founded in 2013. Its headquarters are located in San Francisco. Springboard provides online courses in many fields, such as UI/UX, Coding and Programming, Data Science, Analytics, SEO, SEM, and SMM.
It offers a 100 percent job guarantee and a certificate on course completion. You can check Springboard's official website for courses, fee structure, and course schedule details.
Before enrolling in any course, students have to give an admission test to decide whether they're eligible. Students should be a minimum of 18 years old to pursue any course. After enrolling in any course, students get 1-on-1 mentorship, all study materials, and the lectures. The Springboard Institute also has free resources such as e-books and student guides. The students can access them through their site.
It also performs a free Career Assessment Test, which students can take to analyze their career interests. It will help them identify their desired knowledge, goals, and fields. For more information, you can connect with the Springboard team through email, LinkedIn, Twitter, Instagram, and Facebook.
Contact Details:
Address: Office is in San Francisco. Check the website for more details.
Number: N/A
Email: N/A
Website: https://www.springboard.com/
Conclusion
The field of digital marketing has seen a drastic increase in its industry size in Canada. Making a career in digital marketing in Canada can be a great opportunity for individuals to settle in their lives. The institutes offer courses such as diplomas, P.G., MAs, and MBAs in Digital Marketing.
All the institutes we mentioned above have fees ranging from 9,500 to 25000 Canadian dollars. Also, there are a few qualifications that you should have before pursuing digital marketing in Canada.
You should have a minimum of 2-4 years of work experience in digital marketing or any field related to marketing. Also, you should score a minimum of 7.0 in IELTS or a minimum of 80 in TOEFL.
We hope you liked this article about the top 10 digital marketing courses in Canada with course details. While an undergraduate degree is enough to get a decent job, we advise you to also look for postgraduate and diploma courses. These courses can boost your career.