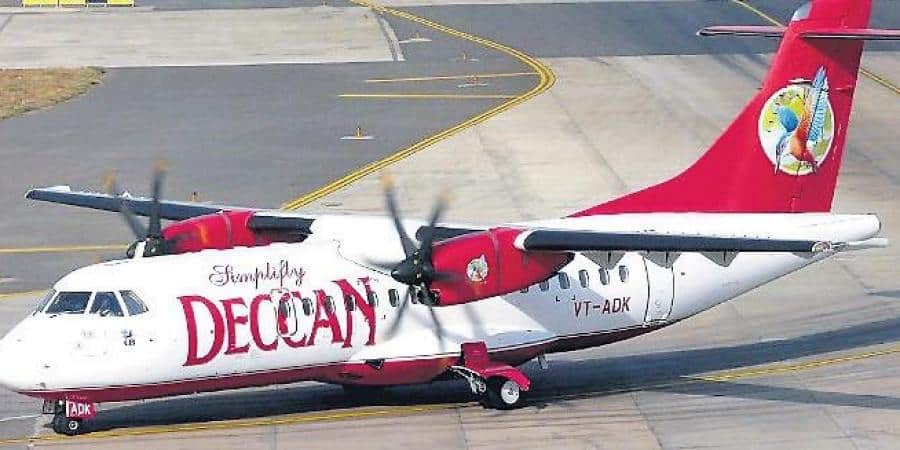 Air Deccan, the first low cost carrier of India has truly changed the face of Indian Aviation Industry. The airline gave wings to the dream of flying of every common Indian. Promoted by aviation enthusiasts, Capt Gopinath, Capt KJ Samuel and Vishnu Raval, Air Deccan tickets started its journey on 23rd August 2003. The airline has its base in Bangalore with its secondary hub at Meenambakkam International Airport, Chennai.
Popularly referred as Common Man's Airline, Air Deccan is a business unit of Deccan Aviation Ltd, India's largest private helicopter charter company, which broke new grounds to the helicopter tourism in India. With the advent of Air Deccan, air travel is no more restricted to prosperous minority. Every common Indian can now think of flying because of the cheap and affordable airfares offered by Air Deccan. It was the first airline in the history of Indian Aviation industry that offered the fares for just Rs 1 to Rs 500/- and dropped fares when fuel prices increased. The young and versatile fleet of Air Deccan comprises of 20 narrow bodies (Airbus-320) with an average age of 1.5 years and 23 ATR Turboprop aircraft that ensure cost efficient, safe and reliable operations.
Connecting every corner of the country, Air Deccan operates regular flights to Delhi, Mumbai, Kolkata, Bangalore, Hyderabad, Ahmedabad, Trivandrum and Chennai. Besides flying to all metropolitans, the airline also flies to many small cities and remote towns that include Kandla, Kolhapur, Tuticorin, Vijayawada, Bellary, Belgaum, Hubli, and Rajahmundry. Deccan Airlines boasts of its largest network in the country that extends from Ahmedabad in the west to Baghdogra in the East and from Delhi in the North to Madurai in the South. It is the first low cost airline in India to fly to second tier cities like Hubli, Madurai and Visakhapatnam from metros like Bangalore and Chennai.
Providing cheap and lowest airfares on various popular sectors, Deccan Airways is the pride possessor of many prestigious awards and accolades such as Galileo Express Travel Award 2006 where it was adjudged as The Best Domestic No Frill Carrier. Air Deccan airlines was also honored with 2007 Frost & Sullivan Company of the Year" award in the area of Indian commercial aviation. Air Deccan fares with its cost efficient strategies and seamless services is focused to provide best and comfortable air travel experience to its leisure as well as business travellers.
Also read:
Top 10 Digital Marketing courses in bangalore offering training with 100% placements.
Our Course on Advanced Digital Marketing