On Amazon, keywords are indispensable in making your business succeed. Think of them as the gas in a car. No matter how luxurious the vehicle is, it won't run without a tank of gas.
Keywords are more than just words you include in your Amazon store content. Keywords are essential as they can decide whether your enterprise will succeed or fail. Its importance is why Amazon SEO services are in demand these days. 
Because it's so important, it is one of the first factors considered by Amazon store owners when they begin their business, and as they go along selling on the platform for years.
Finding keywords, and especially the ranking ones, does not happen in one go. It is a consistent process of checking, monitoring, and adjusting now and again so that your business can remain relevant to buyers and rank on the first few pages of the search results.
Keywords have always been an important factor in Amazon selling, but the process is also included in the future of digital marketing. There is no room for guesswork in an area that can define your business' success or failure. Below we have listed ten of the best Amazon keyword research tools you can use as a seller in 2021. Check them out, and see which works best for you.
Sonar
Sonar is one of the most user-friendly keyword research tools in the market. It allows you to download keywords in CSV format for the keywords or ASIN you are looking for, all in one straightforward undertaking.
For instance, when you search for keywords for a "teddy bear," Sonar will provide you with thousands of keywords ranked by search volume bars. Five bars indicates having the highest searches, while zero bars denote keywords that are not searched for often.
Sonar quickly provides keywords your competitors are ranking for through its reverse ASIN capability. With it, you can decide the best strategy to take to be on par or even ahead of your competitors.
Other languages, especially Spanish, have keywords you should also consider–Sonar provides this service. With Amazon stores available worldwide, Sonar ensures that keywords specific to countries where your buyers live are available.
Pros in using Sonar: If you rely on visuals, this is the tool for you. It is also great for downloading keywords quickly.
Cons in using Sonar: Sonar does not provide numerical values in its ranking. The search volume bars can give you an idea of whether the keywords are useful, but there's no data on the specific number of people searching for them.
Keyword Tool
This tool is a one-stop-shop for keywords for different platforms like Amazon, eBay, and Playstore. It also provides keywords for search engines like Google and Bing. Suppose you are eyeing content visibility on Youtube, Instagram, and Twitter. In that case, Keyword Tool can provide keywords for those platforms as well.
You can enjoy all these features for free. However, the tool offers a paid service that allows you to access data like search volumes, trends, cost-per-click, and keyword competition rate.
Keyword Tool is easy to use. You can filter the results based on product category, country, and languages. This tool also allows you to input your negative keywords so as not to appear on the keyword results.
Pros in using Keyword Tool: The paid version gives you numerous advantages, like data for search volume, trends, cost-per-click, and keyword competition rate. With its free version, your keyword research access is unlimited.
Cons in using Keyword Tool: You need to pay to access the tool's data.
SellerApp Amazon Keyword Tool
When you search for the words "teddy bear" on the SellerApp Amazon Keyword Tool, it shows you the top ten associated keywords. You will also see search volume, cost-per-click, order estimate, and the number of products for your search term. For you to have unlimited access to keywords, you can sign-up for a free trial or a paid account.
SellerApp offers keyword tracking to check which keywords have the most searches and which keywords aren't performing well. With this knowledge, you can update your store to be more search engine-friendly.
Pros in using SellerApp Keyword Tool: A free 7-day trial is accessible to customers for a feel of how a paid account works. It provides numerical values about the keywords to give more insights to users. Keyword tracking performance is a great help in maintaining an Amazon store.
Cons in using SellerApp: You need a paid account to enjoy unlimited access to keywords and tracking services. SellerApp does not allow you to reverse ASIN and search for keywords in other languages.
Merchant Words
Merchant Words is another tool that allows you to enter the keyword you are searching for to get a list of even more keywords. The only difference of this tool is that it does not give any information for free.
Nonetheless, with a paid account, you can have access to many features for optimization, like knowledge on your competitors, search volume per keyword, and more insights that can help you strategize.
Your competitors will also be under your radar through A+, Merchant Words' reverse ASIN tool. More services can be accessed depending on the payment plan you choose.
Pros of using Merchant Words: It provides keywords and reports on product targeting, top-ranking products, and reverse ASIN. Keyword insights are also rich as they show trends, emerging keywords, data on keyword performance, and more!
Cons of using Merchant Words: While other websites give at least a sneak peek of what they offer, Merchant Words only allows access through paid accounts.
Keyword Scout
Keyword Scout promises the convenience of pinpointing which keywords you should use on your PPC because of the data you will gather through the tool. This shows the most searched keywords on Amazon with insights like 30-day search numbers and 30-day trend rate. It also shows the exact and broad PPC bid, relevancy score, and the difficulty in making the keyword rank.
Reverse ASIN to search what your competitors are ranking for is easy to do with the tool's ability to search up to 10 ASINs in one go. You can conveniently download all the keywords in a .csv file.
Another feature that can help your strategizing is filtering the keywords according to whether they rank organically or through paid ads. You can search keywords in all Amazon stores worldwide.
Pros of using Keyword Scout: The information it provides is straightforward, and you can efficiently strategize your PPC because of it.
Cons of using Keyword Scout: You cannot access any free information. To get started, you need to sign-up for a plan, which may not work for those with a tight budget.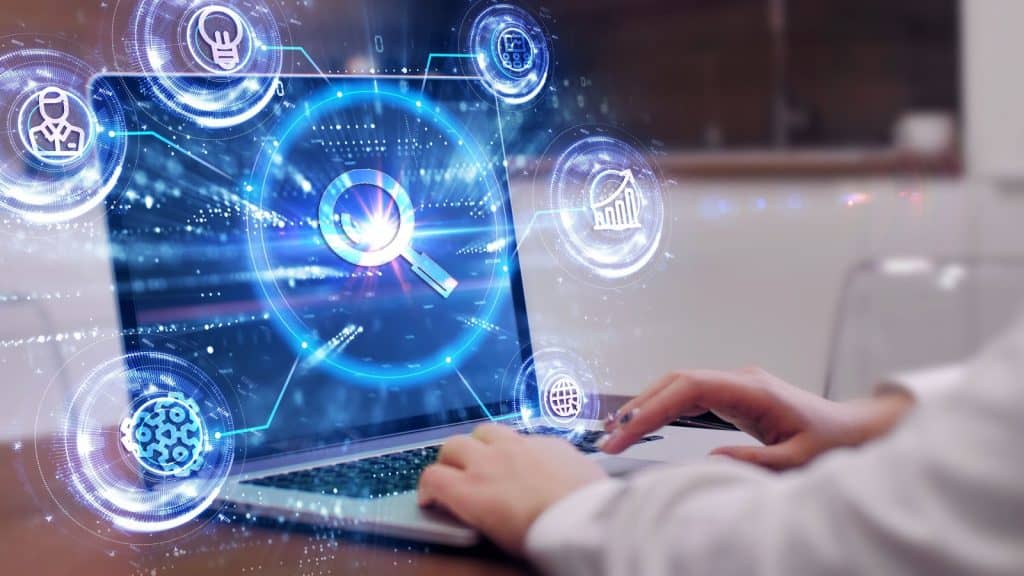 Keyword Tool Dominator
Keyword Tool Dominator is an all-in-one keyword research tool. It allows you to look for keywords for different platforms like Amazon, Bing, eBay, Etsy, Google, Google Shopping, Walmart, and Youtube.
You have two free searches before the tool asks you to sign-up to search for more. You can search standard, precise, and broad types of keywords. If you have negative keywords in mind, you can also include that in the details before searching.
Keyword Tool Dominator ranks words using a 1-10 scale, with 10 being the highest and 1 being the lowest. You can also find the ranking of each keyword per country. All this data is easily downloadable.
Pros of using Keyword Tool Dominator: This tool is very user-friendly. By simply typing the product on the search tab, you will be provided with keywords right away. If you are looking for free keyword research tools to try, you can use Keyword Dominator.
Cons of using Keyword Tool Dominator: The platform only provides a 1-10 range to rank keywords, which could be challenging to measure for individuals who prefer hard data.
Ahrefs
There are four main details Ahrefs shows you upon searching keywords for a particular product: volume of clicks, clicks per search, clicks on percentage, and return rate or how many times these keywords are searched for in a month.
If you want to rank on other platforms like Google, Bing, and Youtube, Ahrefs also has you covered as it provides keywords for these sites. You can search per country for your keywords.
The search for keywords is unlimited, but Ahrefs only provides a portion of all the available keywords. If you are looking for free ranking keywords, this is the tool for you.
Pros of using Ahrefs: The tool is easy to use. Type in the product, filter it according to country, and Ahrefs will provide you with keywords based on their search volume. You can repeatedly search for different products for free.
Cons of using Ahrefs: You will not get other free insights like the CPS, return rate, percentages, and other statistics offered by the tool. You'll need to pay to acquire valuable data.
Keyworx
To access the services of Keyworx, you need to sign-up to create an account. Unlike other tools that provide you with keywords using the product name, Keyworx requires you to enter the ASIN.
Aside from getting suggested keywords, you can also track the ranking of your store's keywords or your competitor's keywords daily as long as you have the ASIN or keyword.
Pros of using Keyworx: Daily keyword tracker for both your store and your competitor's store can show you how your strategies are working. You can quickly adjust if you see that some keywords are not ranking. This allows you to bid for more searchable keywords and make your products visible to buyers.
Keyworx works best if you want to know the specific keywords from a particular product since it searches per ASIN.
Cons of using Keyworx: Unlike other websites that provide keywords by searching product names, Keyworx requires ASIN. This may take time and effort in searching for if you only want to get general keywords being searched on Amazon.
Helium10
Helium10 has three primary services that can help you with your keyword research. First is the "Cerebro," which provides insights on your competitors' keywords through reverse ASIN. "Magnet," on the other hand is a straightforward way to look for the keywords on Amazon based on people's searches.
With Magnet, Helium10 can filter your searches to broad and exact phrase searches, helping you check how your Sponsored Ad strategies are working. Lastly, Helium10 also takes into account highly searched for but misspelled words through the "Misspellinator."
More services can help you monitor and decide what your next moves will be. One of the services includes having a Chrome extension that allows you to see details about the Amazon market as you browse.
Pros of using Helium10: Helium10 offers services aside from keyword research. If you are looking for a tool you can use for product research, listing optimization, analytics, and marketing, Helium10 has it all. You can also try the tool out for free.
Cons of using Helium10: The costs of enjoying their servicers are higher than with other tools.
Google Keyword Research Tools
Did you know that many buyers search outside of Amazon before they buy, and one of the most common sites they go to is Google? Below are the tools you can use to search for keywords ranking on Google to ensure that when customers look outside Amazon, they will still see your products.
WordStream Keyword Research Tool
SEMRush
Google Keyword Planner
You can incorporate the keywords you'll get from these sites into your blog posts, articles, and other information that you will include in your website.
Pros of using Google Keyword Research Tools: These tools offer a couple of unpaid searches for specific keywords. You can download the keywords and get a CSV file. If you want to test things out, be wise on choosing the first three keywords you want to search as you will be asked for your card details after a few searches.
Cons of using Google Keyword Research Tools: Just like with other keywords research tools, to get full access to the services of WordStream Keyword Research Tool, SEMRush, and Google Keyword Planner, you need to register for a paid account.
Summary
To earn money through digital marketing and online businesses, you need to optimize using keywords that customers commonly search for. While we can't give a definitive "best", the best Amazon keyword research tool always depends on whether your business needs are satisfied.
Answer these questions: Do you need keywords to incorporate into your content? Do you want knowledge of your competitors' keywords? Do you want to monitor and track how the keywords you bid for are doing?
Different tools offer different services. Know what needs you currently have and see which application can provide the most useful information for you.
Dedicated Amazon management through a professional agency can also help you decide on which tools to use for your business. Many agencies have their preferred tools and systems to ensure that your store is optimized and visible to your target customers. Seeking their help can be a convenient start.
Whatever decision you make, whether you experiment with the tools on your own and learn from your experience or choose a partner agency to help you out, think about your options wisely. By utilizing these tools correctly you can strategize properly, and watch your business grow!